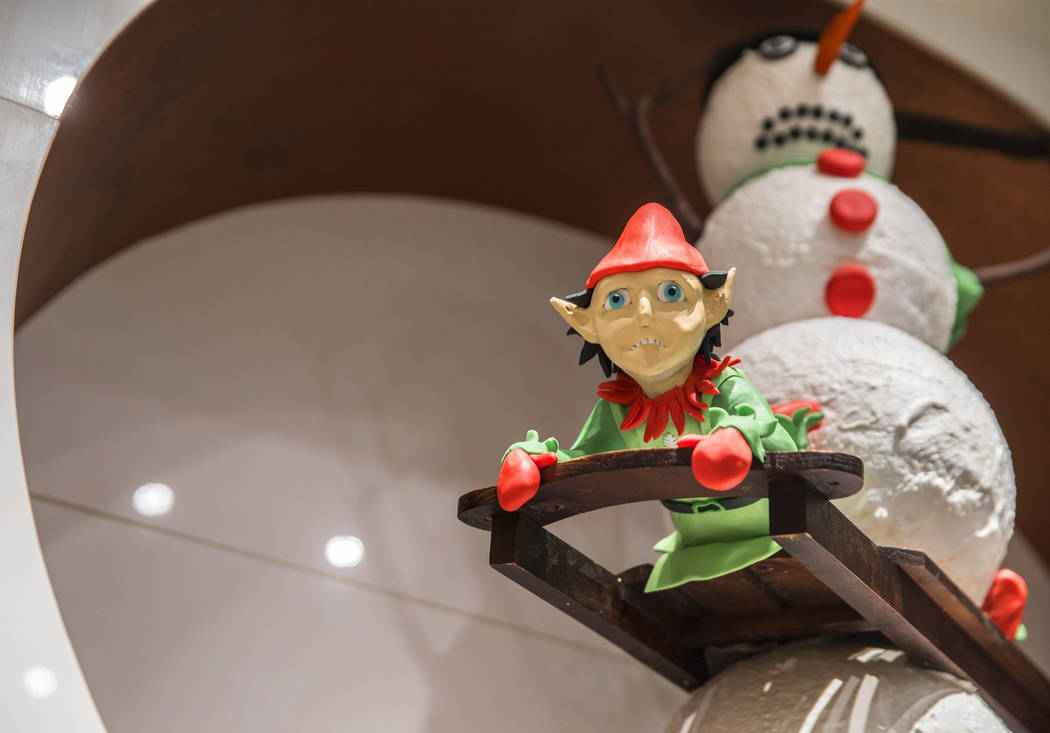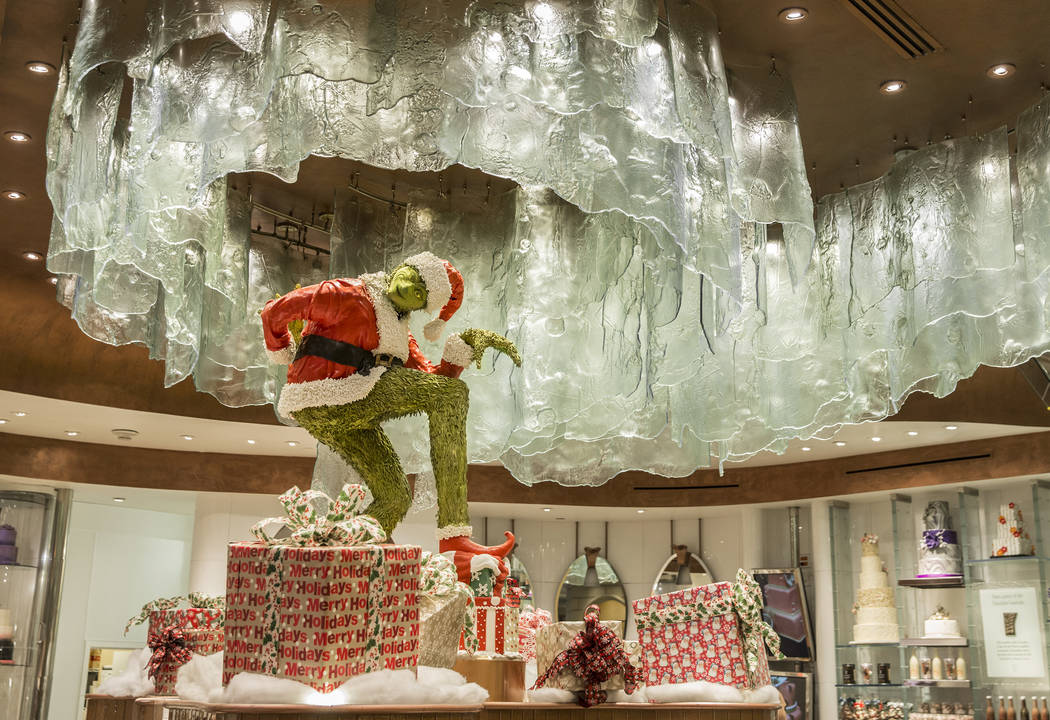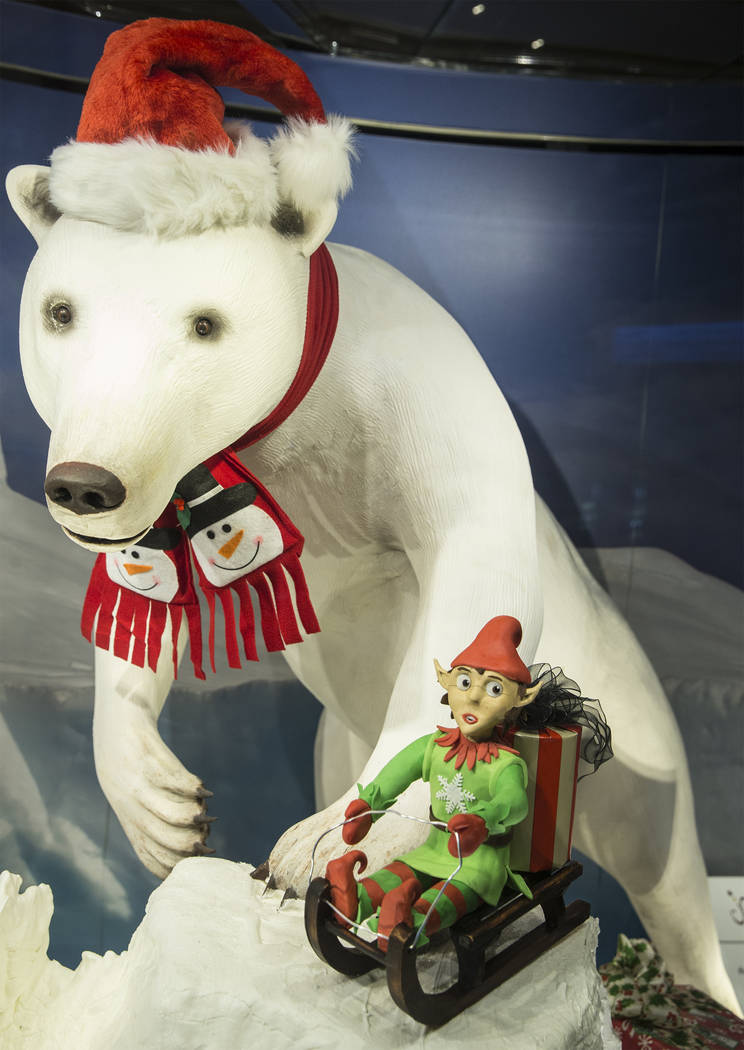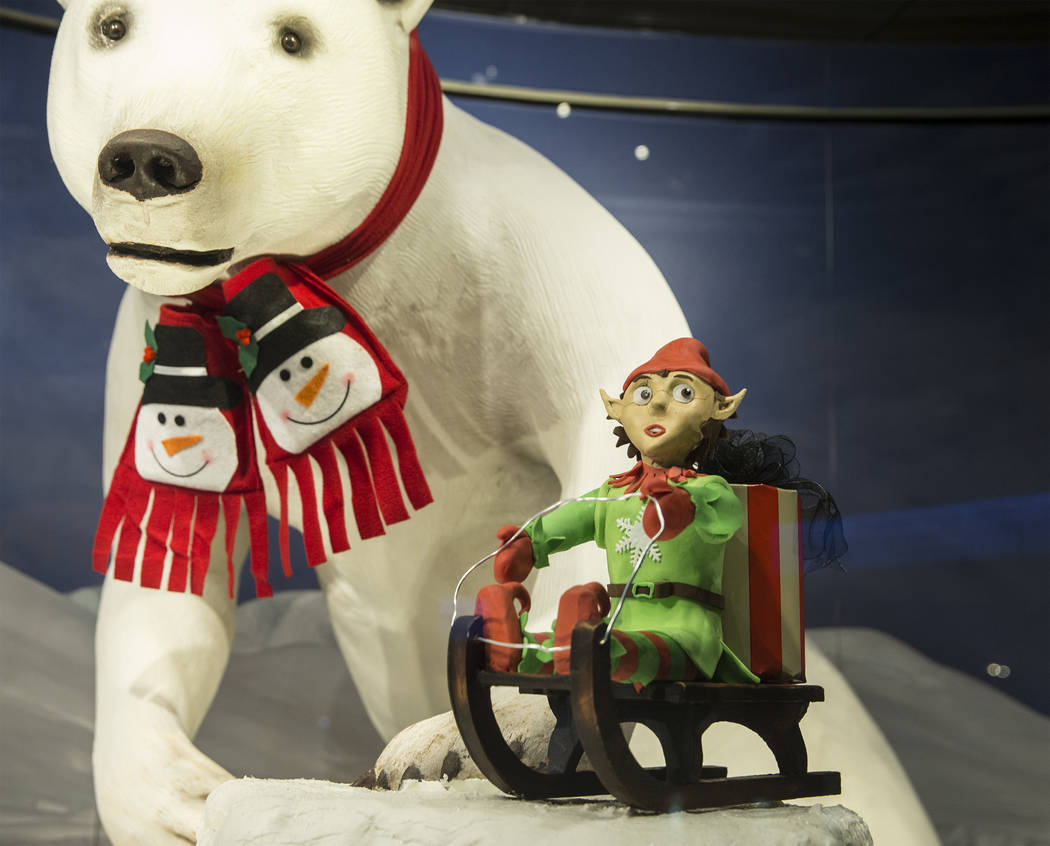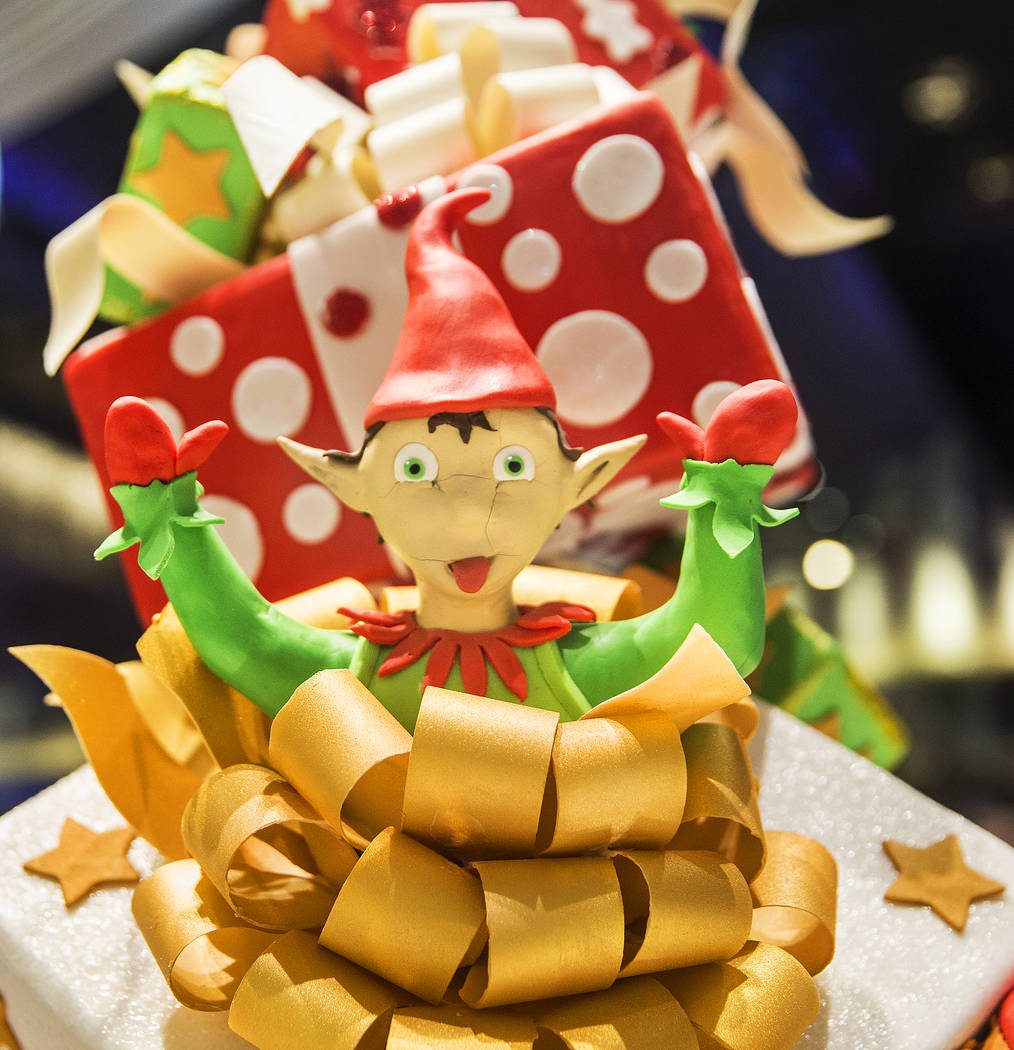 There's some sweet mischief going on at Bellagio and Aria these days.
Before dawn Thursday, a troupe of elves made their way to the Jean Philippe Patisserie shop at Bellagio to claim their spots for the Christmas season. In keeping with the resort's toy theme for the holidays, the elves are occupied — or pre-occupied — with Lego building blocks, playing with them, buried in them, poised to scoop them up with a backhoe and, in a scene that will be painfully familiar to a lot of parents, even stepping on one.
Elves have taken over the pastry shop at Aria, too, but instead of a family of Lego-lovers, they're chefs — one eating a cookie, one eating ice cream — in scenes with the shop's beloved polar bears and very large and venerable Grinch.
All of the pieces were made by the staff of Jean Philippe Patisserie, and they're completely edible, with bodies made of chocolate, clothing of fondant and "cosmetics" of colored cocoa-butter. They'll be on display until the new year.