Emeril Lagasse's Table 10 at Palazzo to close at end of year
October 26, 2017 - 5:27 pm
Updated October 26, 2017 - 5:42 pm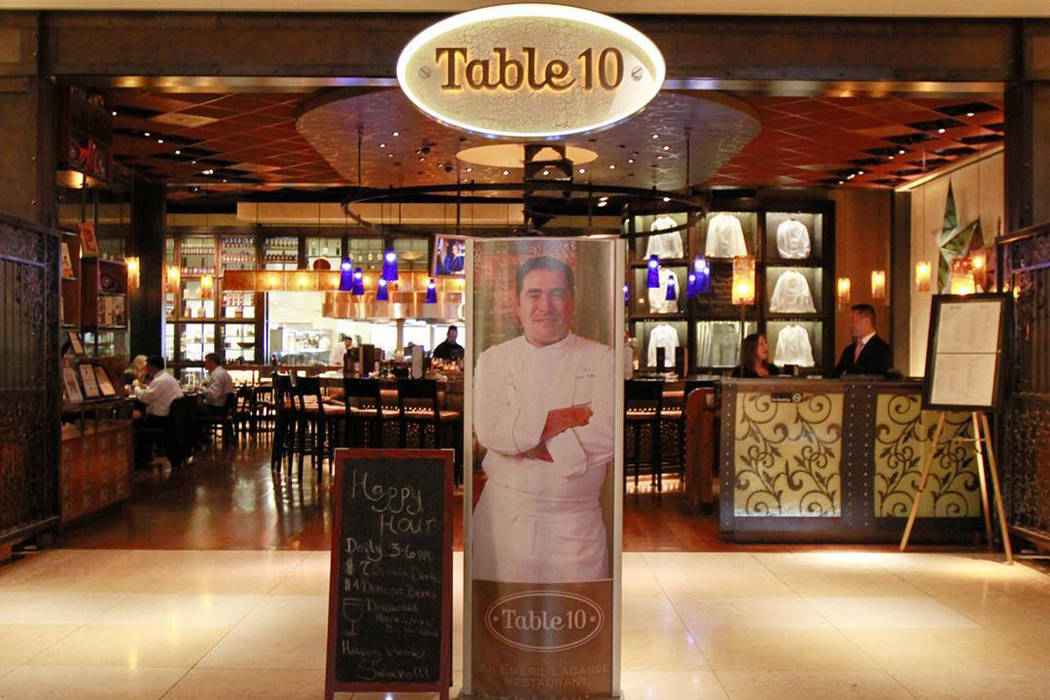 Emeril Lagasse's Table 10 will close on Dec. 31. The restaurant on the second floor of the Palazzo opened in 2007.
The restaurant is one of four local Lagasse restaurants in Las Vegas, three of which are in the Venetian/Palazzo complex. Unfortunately, its location at the top of an escalator to the casino floor became a bit less convenient with the recent closure of that escalator.
In a statement issued through his team, Lagasse said, "Over the past 10 years, we've had an incredible experience here, and I'm proud of our amazing staff for their hard work and what we have accomplished. We are deeply appreciative to all of our guests for the support and opportunity to serve you. My team and I remain committed to the Las Vegas community and our loyal guests and we look forward to continue operating three outposts in Las Vegas."
There's no word on what might replace the restaurant or the future plans of chef de cuisine James Richards.