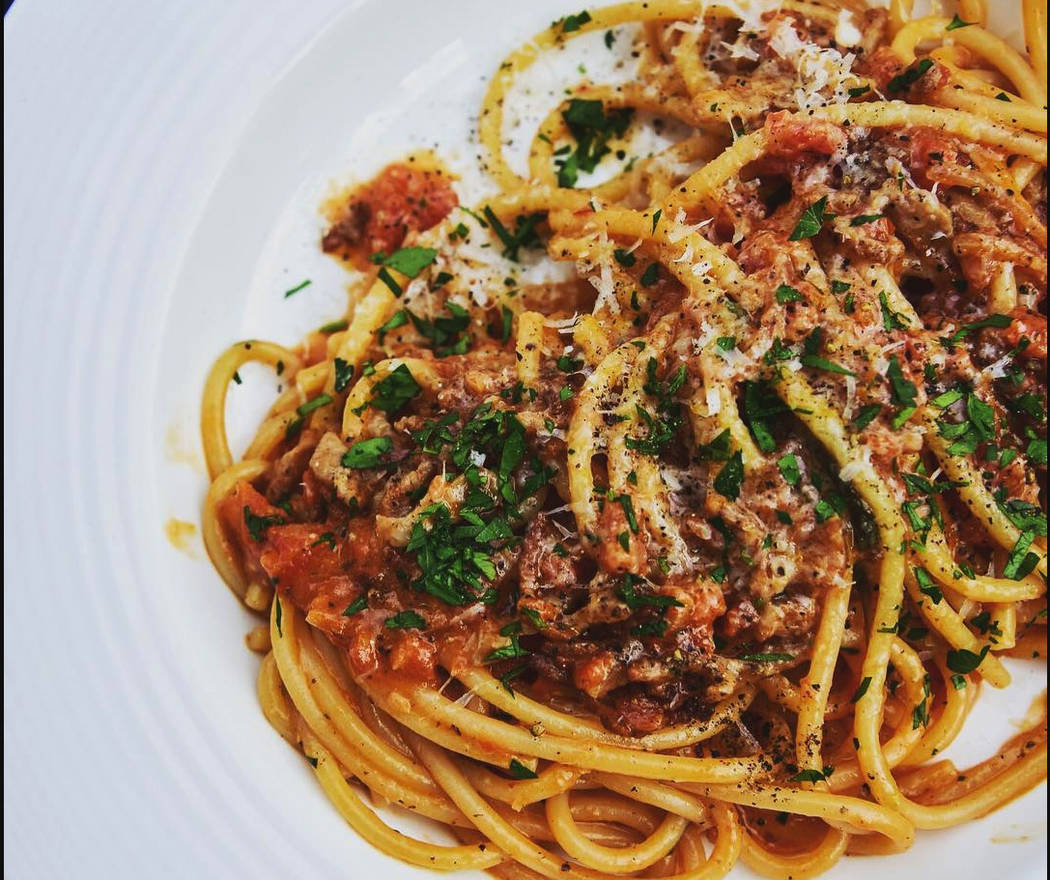 One of downtown's most whispered-about openings will finally happen Wednesday, when Esther's Kitchen welcomes customers for a limited dinner menu.
Esther's Kitchen marks the return of Las Vegas native and Culinary Institute of America graduate James Trees to the city. He worked at Aqua, Bradley Ogden, Alix and Alizé before spending a decade in California, New York, Florida and elsewhere.
Esther's, now accepting reservations, is at 1130 South Casino Center Blvd., just south of Vesta Coffee Roasters in the Arts District. It will open for dinner first, with lunch service expected to follow in a couple of weeks. Unfortunately, the pizza oven won't be delivered until a few days the opening. At first the team will bake bread in the kitchen of LuLu's Bread and Breakfast.
A highlight of the starters menu will be a charcuterie and cheese "plate" that will arrive at the tables in waves — a little at a time in the style of Mediterranean mezze. Ten pastas, all hand-rolled or extruded in house, will accompany main courses of fish, chicken and porchetta. And don't overlook the cocktail program, which will feature creations of Sonia Stelea, formerly of San Francisco's Cotogna.
The entire menu is expected to be fluid, adjusting to the needs of customers. Nothing will be more than $30, in an effort to turn locals into repeat customers.
"This restaurant is Las Vegas' restaurant," Trees says of Esther's. "It's a local boy coming home to cook the food that I ate when I was growing up."