Executive chef at Hexx Kitchen + Bar has revamped the menu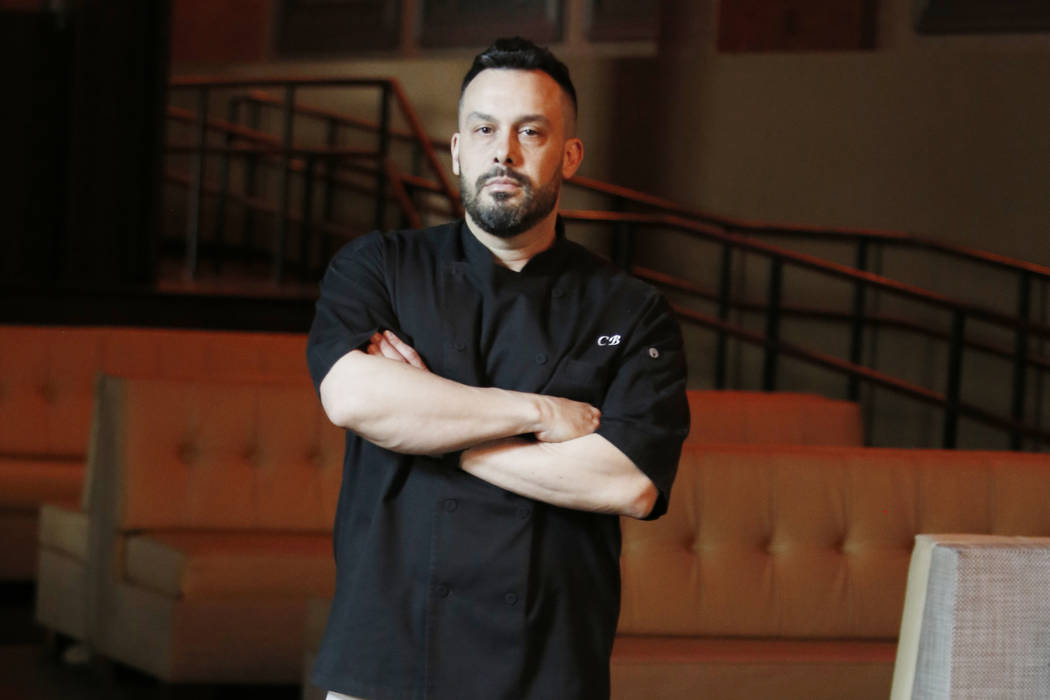 Carlos Buscaglia was born in Canada and grew up in Argentina, but his background is purely Italian. He came to Las Vegas in 1990 and graduated from high school here in 1994. His family had owned a small deli in Argentina — "so that's where all the food started" — and after high school he went to work at the MGM Grand, where he stayed 16 years. Seven of those were at the Italian restaurant Fiamma, where Michelin-starred chef and James Beard nominee Michael White, who was then executive chef, became a mentor. After leaving Fiamma, Buscaglia was chef-partner for six years at Due Forni on Town Center Drive. About a year ago he moved to Hexx Kitchen + Bar at Paris Las Vegas, where he is executive chef of Hexx's restaurant and the recently opened Alexxa's Bar.
Review-Journal: Always in your fridge?
Buscaglia: Almond milk, because I have a 17-year-old daughter who lives with me. And always eggs, milk, lots of coffee. I only eat breakfast at home, so just easy stuff for breakfast. Lots of wine.
Currently obsessed with?
Exercise. I'm trying to live a healthier lifestyle.
Newest Las Vegas discovery?
I've cooked Italian all my life, so it's been really fun trying new things, different spices from around the world. Different dishes that I either hadn't cooked or (eaten).
Favorite indulgence?
I try to ride my motorcycle as much as I can on my time off. You're just free. There's no cellphone; you just reconnect with the world.
I never eat …
Raw green pepper. It just doesn't appeal to me.
Favorite brunch at home?
I love doing omelets for my daughter, or anything egg-related.
Best tip for home cooks?
Just keep it simple. Use good ingredients.
What are you trying to do with Hexx and Alexxa?
I revamped the dinner menu; it's completely new. We moved to just two menus daily. We do brunch seven days a week. The dinner menu is more like a steakhouse, with good entrees, about seven steaks, some fun appetizers.
And Alexxa's is completely different, with small plates and different flavors from around the world. Just fun food.
Contact Heidi Knapp Rinella at hrinella@reviewjournal.com. Follow @HKRinella on Twitter.