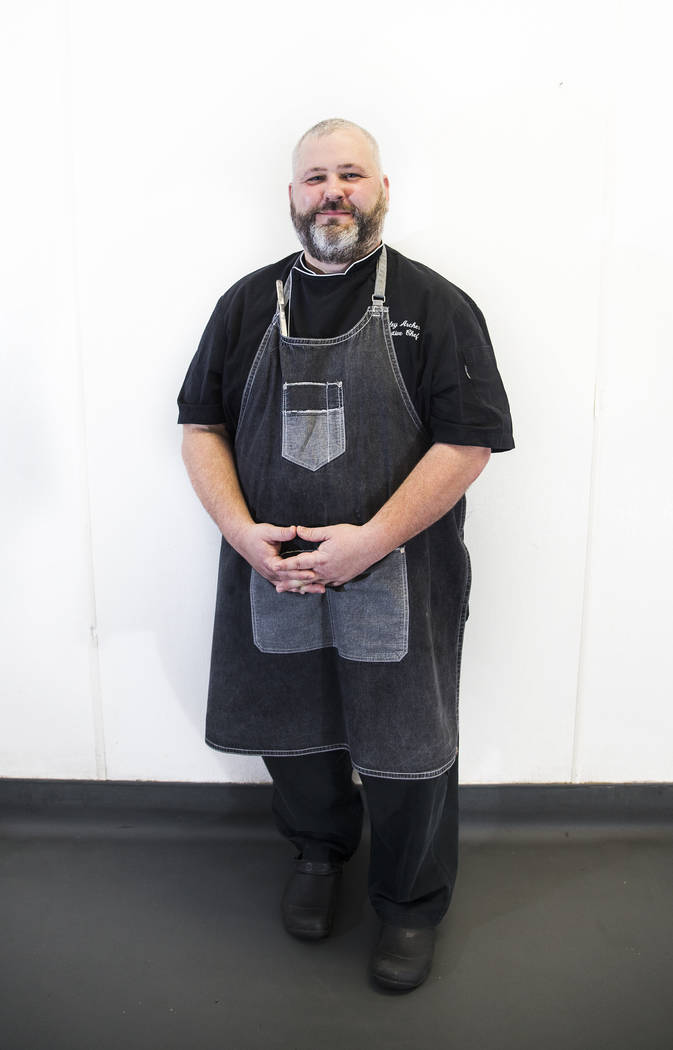 A native of Dallas, Ashley Archer grew up in a restaurant-owning family. "I like to say I was free labor for them for a while." Beginning at 13 and through high school, he cooked for a mom-and-pop restaurant in Dallas, but wasn't planning a career in the culinary field. He earned a history degree from Sul Ross State University in Alpine, Texas, but shortly after graduation his father died and he went to work to help his mother. Archer got a job at Highlands Bar and Grill in Birmingham, Alabama, which he said was one of the country's top 50 restaurants at the time.
At age 23, he applied for the executive sous chef job at the Sheraton in Birmingham — "I got it somehow." Through the Sheraton, he took a course accredited by the American Culinary Federation. Since February he's been at the Silverton, where he's executive chef.
Review-Journal: Always in your fridge?
Chef Ashley Archer: Beer.
Currently obsessed with?
I'm usually obsessed with the happiness of my dog (a Rottweiler named Gunner). He's always the topic of discussion for me.
Newest Las Vegas discovery?
Evel Pie, downtown
Favorite indulgence?
Lately it's kind of been breakfast on Sundays. We keep trying to pick out new places to try breakfast.
I never eat …
I've eaten it once — natto, fermented soybeans. I did not care for that. It was a flavor unlike I've ever had. It was a little rough to get over. I went in for another bite and it was still as bad as the first one.
Favorite brunch at home?
I'm kind of a simple guy. Biscuits and gravy is always one of my favorites. I do a caramelized brioche french toast I like a lot, too. And making blueberry pancakes with my kids.
Best tip for home cooks?
Don't underestimate the value of fresh ingredients, especially herbs. Understand the difference between a soft-stemmed herb and a hard-stemmed herb. I think those get underutilized.
What are you planning at the Silverton?
Our focus is on protecting the integrity of the ingredients we work with in the kitchen. Our ultimate goal is we want to stay relevant to our guests and create memorable experiences.
Contact Heidi Knapp Rinella at Hrinella@reviewjournal.com. Find more of her stories at www.reviewjournal.com, and follow @HKRinella on Twitter.