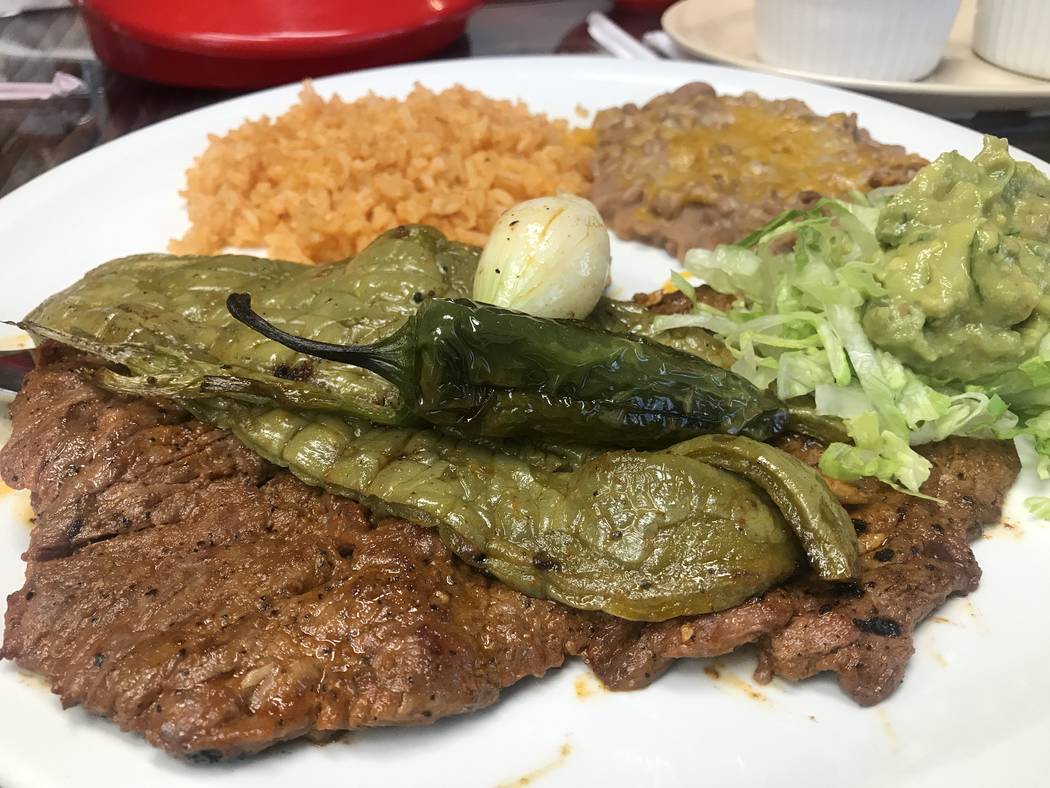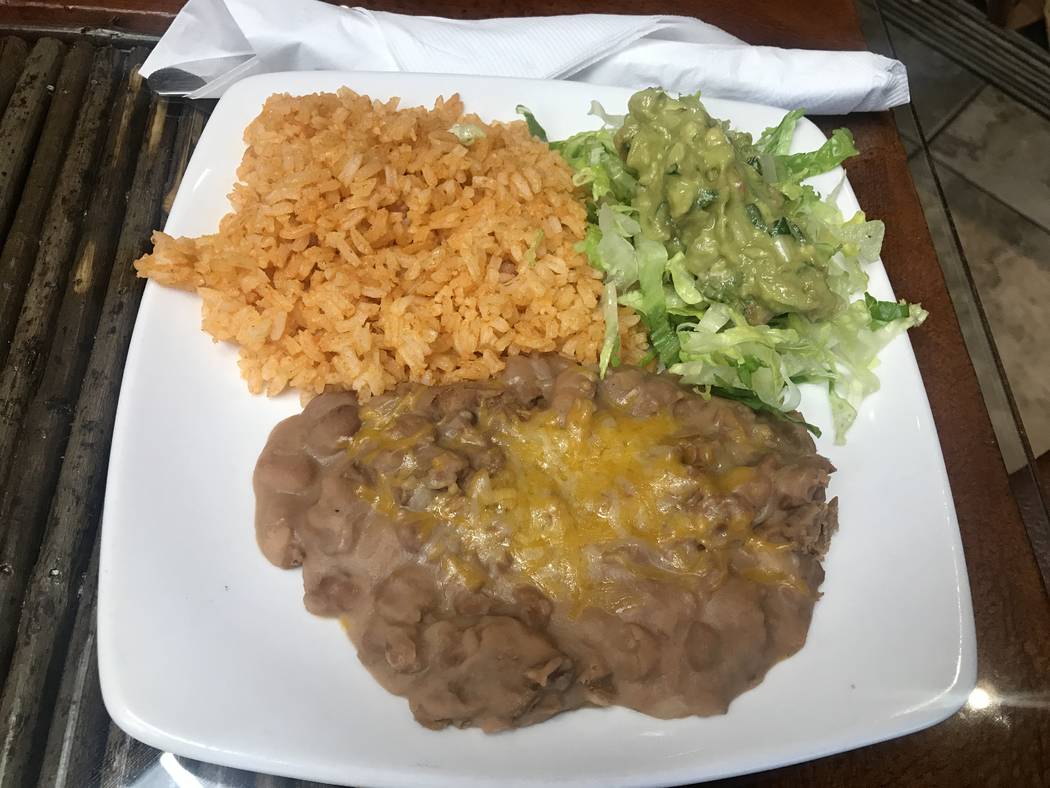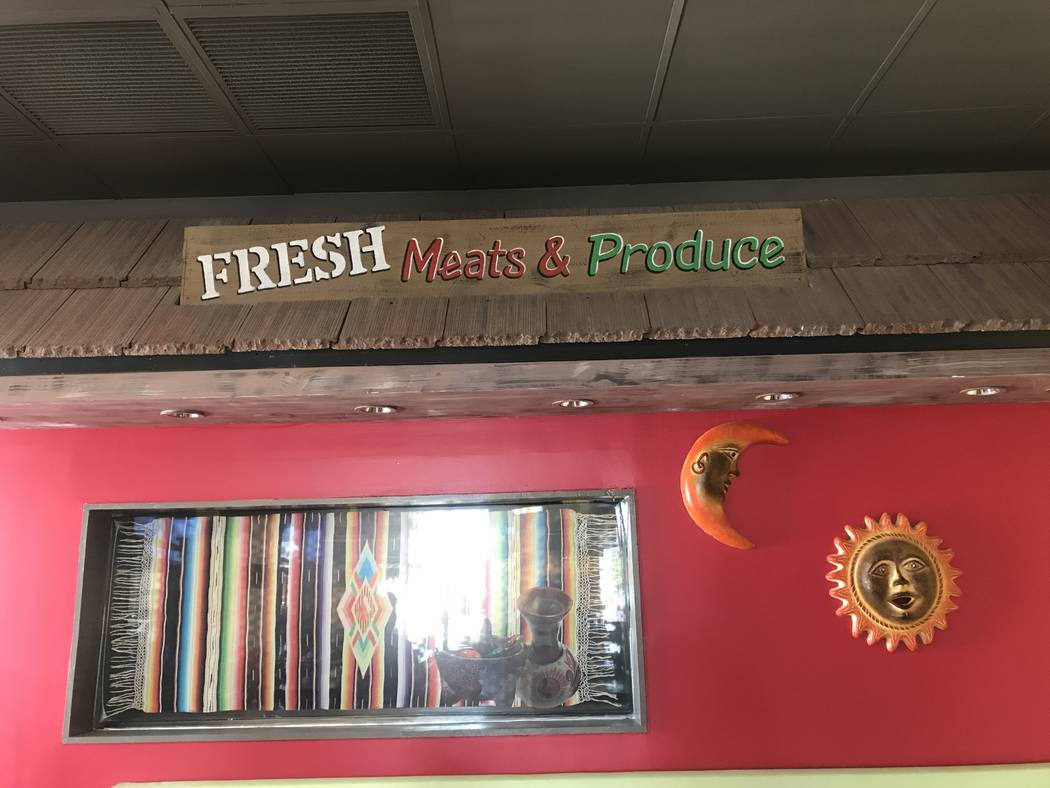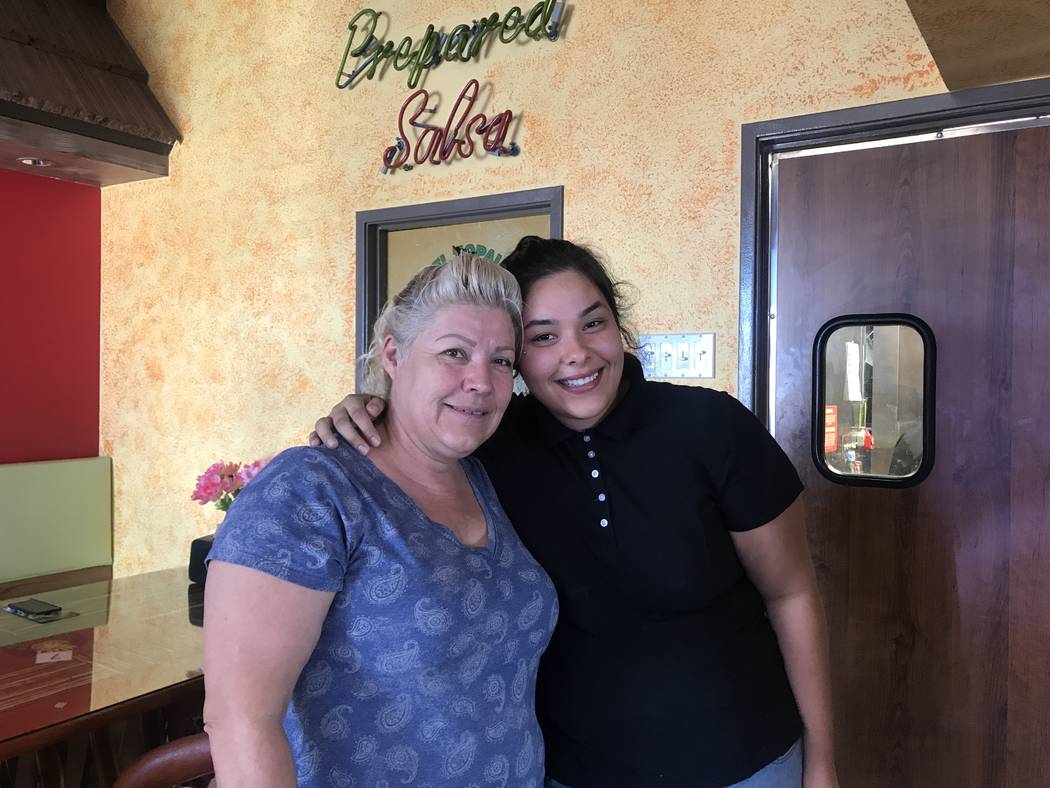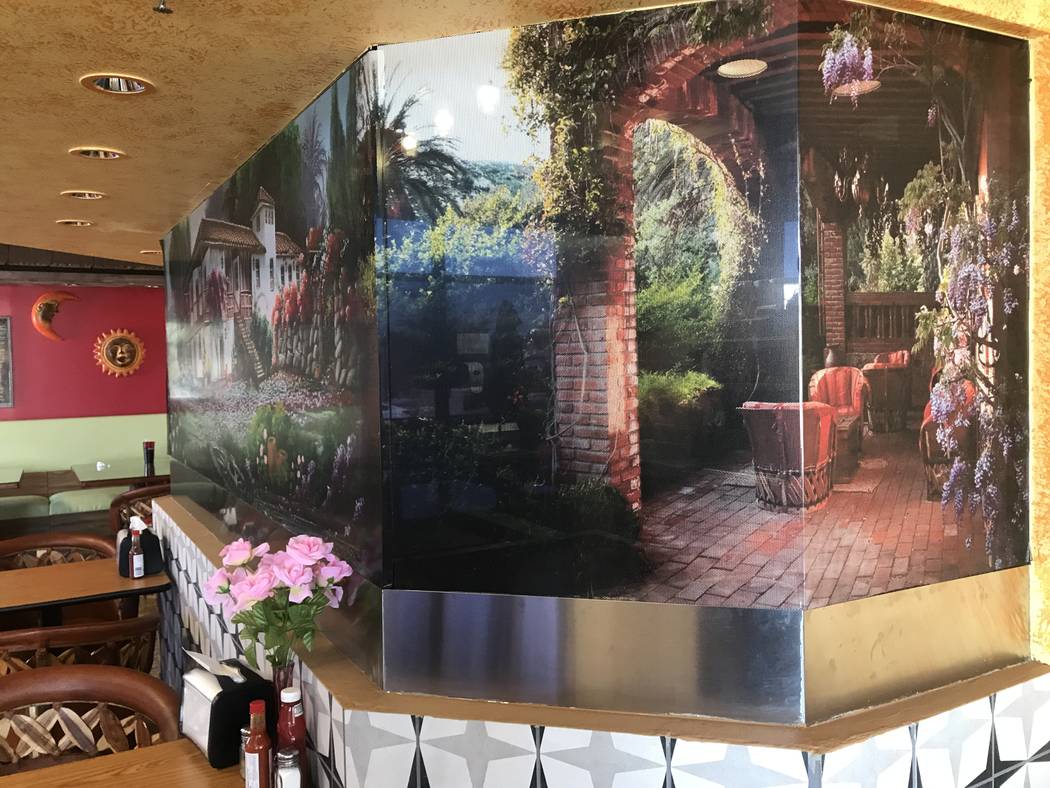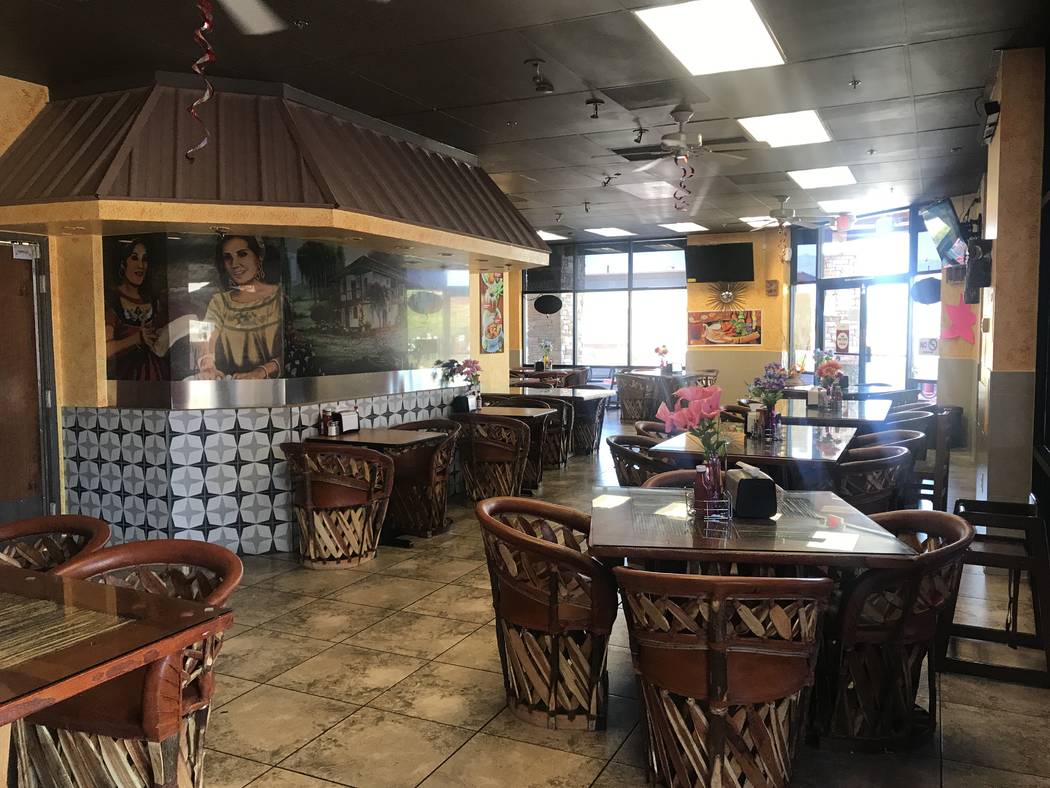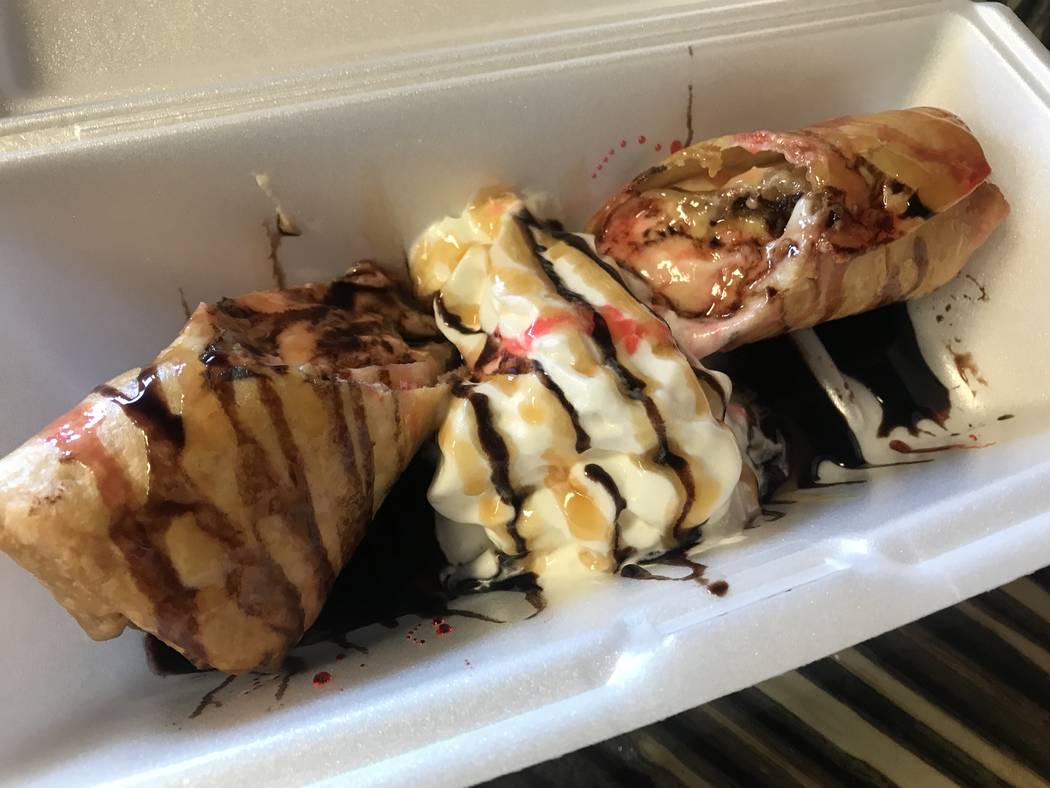 Katty Saldana, 20, remembers her mother, Maria Gonzalez, cooking enchiladas, tacos and other Mexican dishes in their east valley home. Since 2006, those family recipes have been used at their four Las Vegas Valley restaurants known as El Nopal Mexican Grill.
"We've grown up with this (food)," Saldana said.
Gonzalez, who is from Chihuahua, Mexico, moved to California in 1984 and to Las Vegas in 2002. She opened the restaurant with her longtime boyfriend, Jose Morales, more than 10 years ago at the Stratosphere.
The family has two locations in North Las Vegas, with the most recent opening in May 2016 near Craig Ranch Regional Park.
"A lot of Hispanics (live in this part of town), and there's not a lot of Mexican restaurants over here," Gonzalez said. "It was an opportunity and a good location."
She said that the name "El Nopal" just came to her one day. It translates to "the cactus" and refers to a cactus that is edible and is said to be healthy, she said. The restaurant serves cactus on some of its meats, such as carne asada.
Gonzalez said that El Nopal makes "real Mexican food."
"Some food is Tex Mex," she said. "This is food from Mexico. … Everything here except the French fries are homemade."
Most of the workers at El Nopal hail from Mexico, too, Gonzalez said.
Gonzalez said the most popular entrees are chile relleno (a poblano pepper stuffed with cheese and served with beans, rice and tortillas for $8.99), fajitas (chicken, beef or both for $9.99) and the enchilada style burrito (similar to a wet burrito with red or tomatillo salsa on top for $8.99). The caldo de mariscos, a seafood soup with fish, shrimp, octopus, crab legs, and oysters, is also a popular item.
Popular desserts include the sweet michanga, which is a deep fried flour tortilla filled with sweet cream and cheesecake with toppings, and spaceship, which is ice cream with churros.
El Nopal also sells American dishes such as chicken nuggets or wings and sandwiches.
Saldana, who has two sisters, including a twin, is the only daughter who works at the restaurant. She typically serves or works as a cashier.
"At first when they opened it, I thought it was not a good idea because it took up a lot of their time," Saldana said. "But now to know that I can own it someday and it'll be passed down to me is pretty cool."
Contact Kailyn Brown at kbrown@viewnews.com or 702-387-5233. Follow @kailynhype on Twitter.
El Nopal Mexican Grill
Where: 955 W. Craig Road, Suite A100
Phone: 702-998-6589
Website: elnopalmexicangrill.com
Other locations:
4200 W. Russell Road
2000 Las Vegas Blvd. South (inside the Stratosphere)
3231 N. Decatur Blvd. (also North Las Vegas)