Famous NYC cheesecake shop opening 1st West Coast location in Vegas
Updated September 20, 2023 - 12:53 pm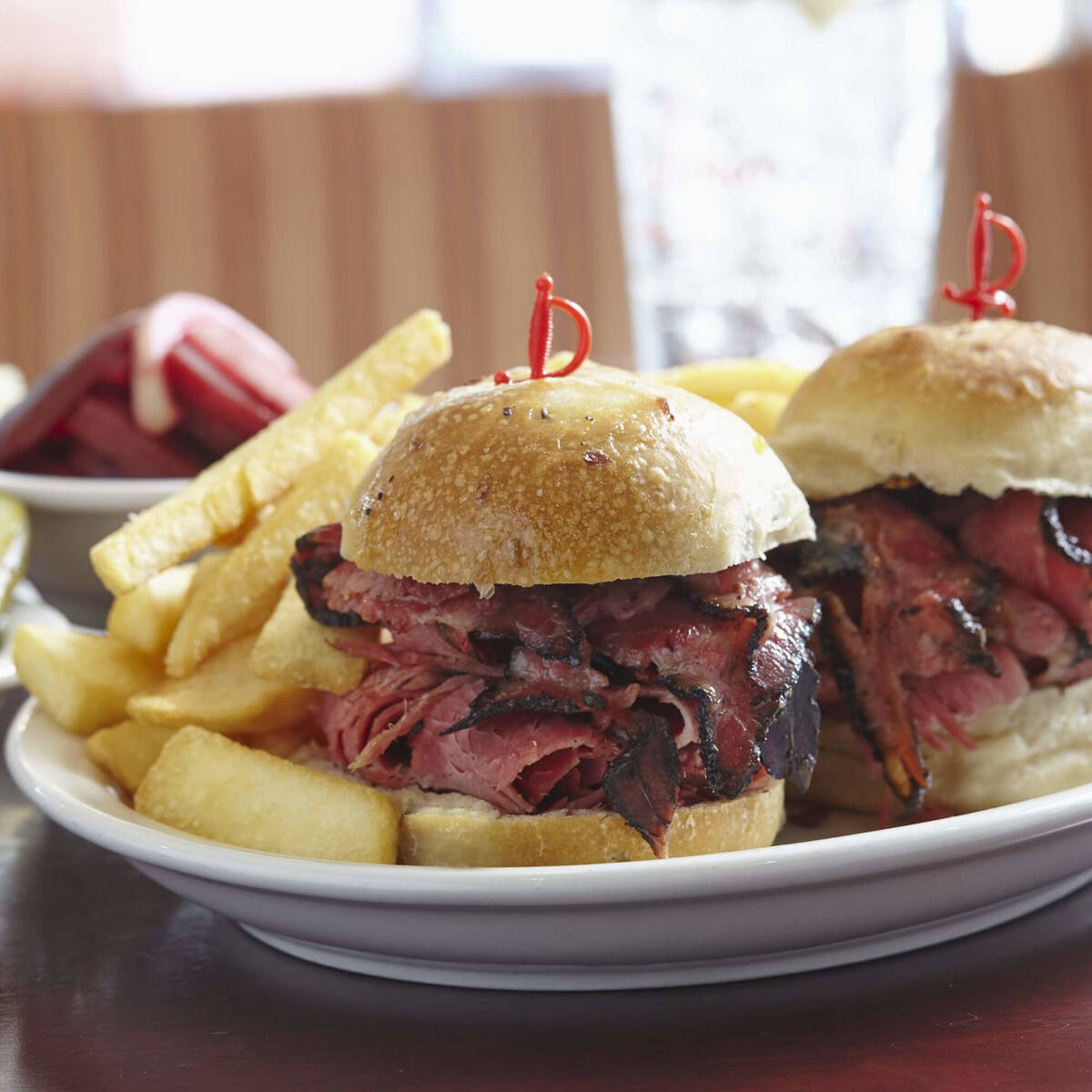 Junior's restaurant and bakery of New York City, famous for its cheesecake, announced Tuesday that it planned to open this fall in Resorts World Las Vegas.
The new shop will be Junior's sixth location in the U.S. and its debut out West. The restaurant will offer breakfast, lunch, dinner, a late-night menu and a bar. And cheesecakes, of course.
"We are thrilled to be welcoming the first West Coast location of Junior's and bring this beloved New York institution to our guests and visitors," said Bartholomew Mahoney, vice president of food and beverage of Resorts World.
Cheesecakes will range across two dozen flavors, from original New York-style to strawberry, chocolate mousse and red velvet to new favorites like pumpkin, key lime and Oreo.
French toast, giant omelets and lox and eggs count among the breakfast dishes. Lunch and dinner options include steak burgers, deli sandwiches and chef specials. The full bar will mix craft cocktails.
Alan Rosen belongs to the third generation of his family to own Junior's. He said his grandfather Harry Rosen, who opened the original Junior's in Brooklyn on Election Day in 1950, "absolutely enjoyed coming to Vegas whenever he could. So I know he'd be thrilled that we are opening a location in the city he loved almost as much as New York."
The Junior's announcement follows word that Norms diner, an iconic Los Angeles brand, would also be coming to Vegas. Junior's will be located across from Randy's Donuts at Resorts World.
Contact Johnathan L. Wright at jwright@reviewjournal.com. Follow @JLWTaste on Instagram and @ItsJLW on X.