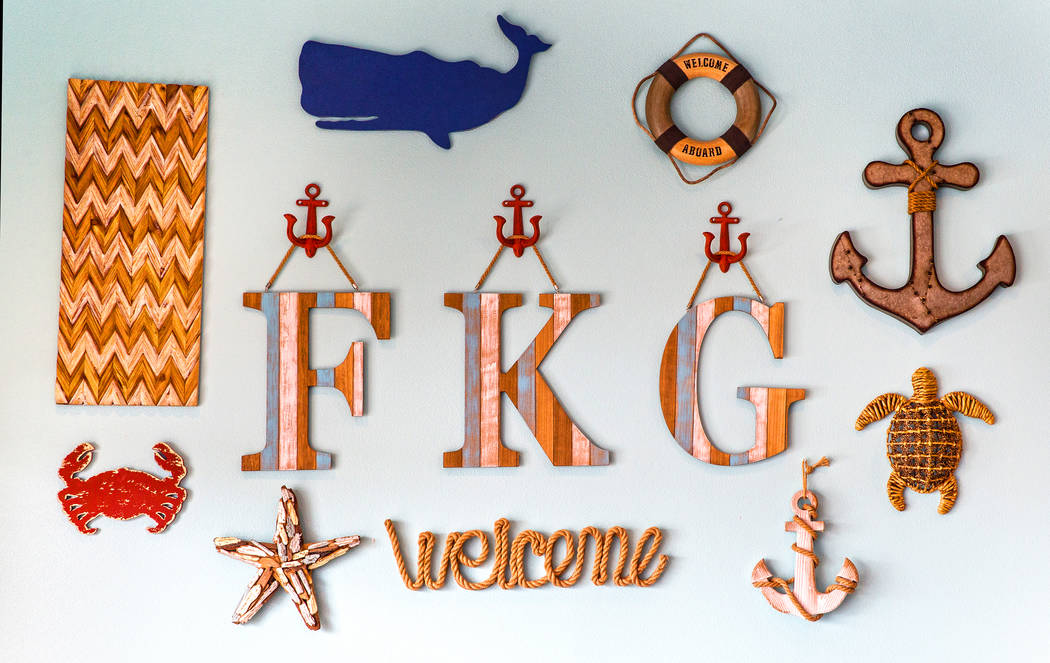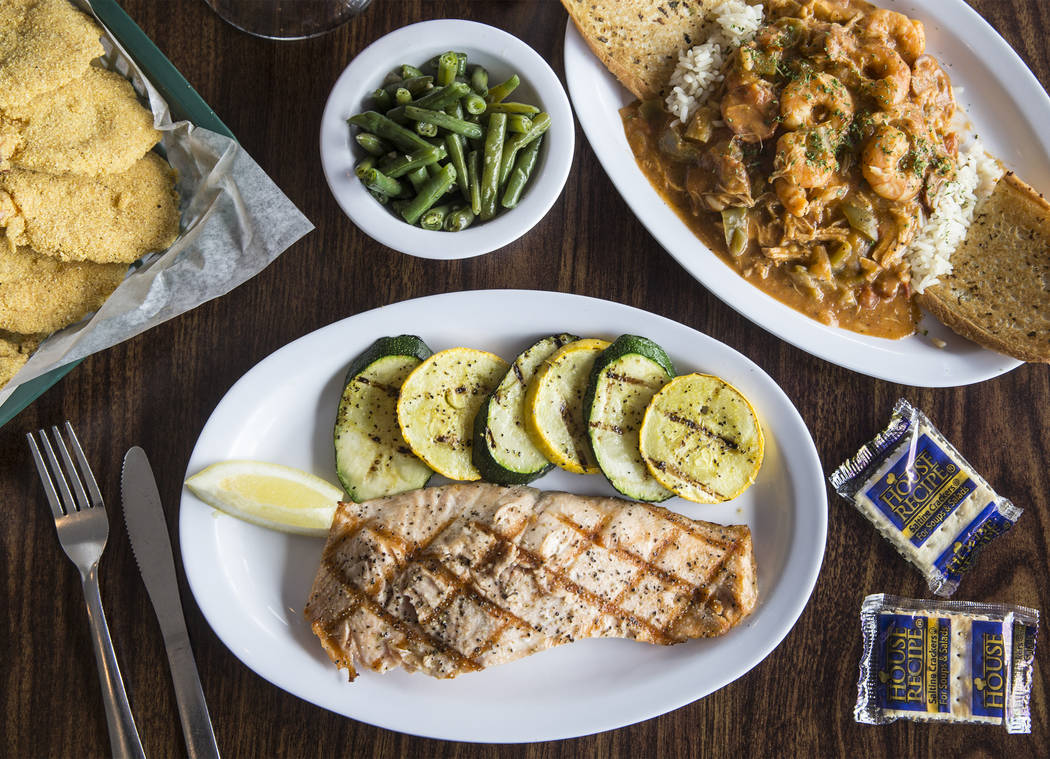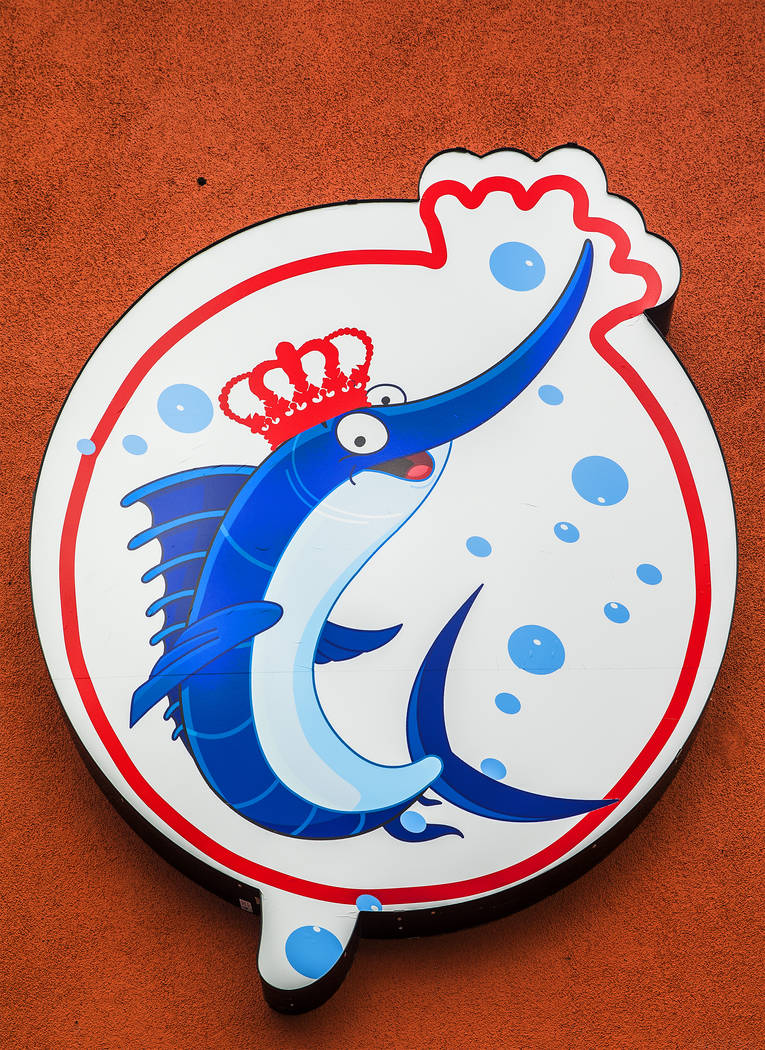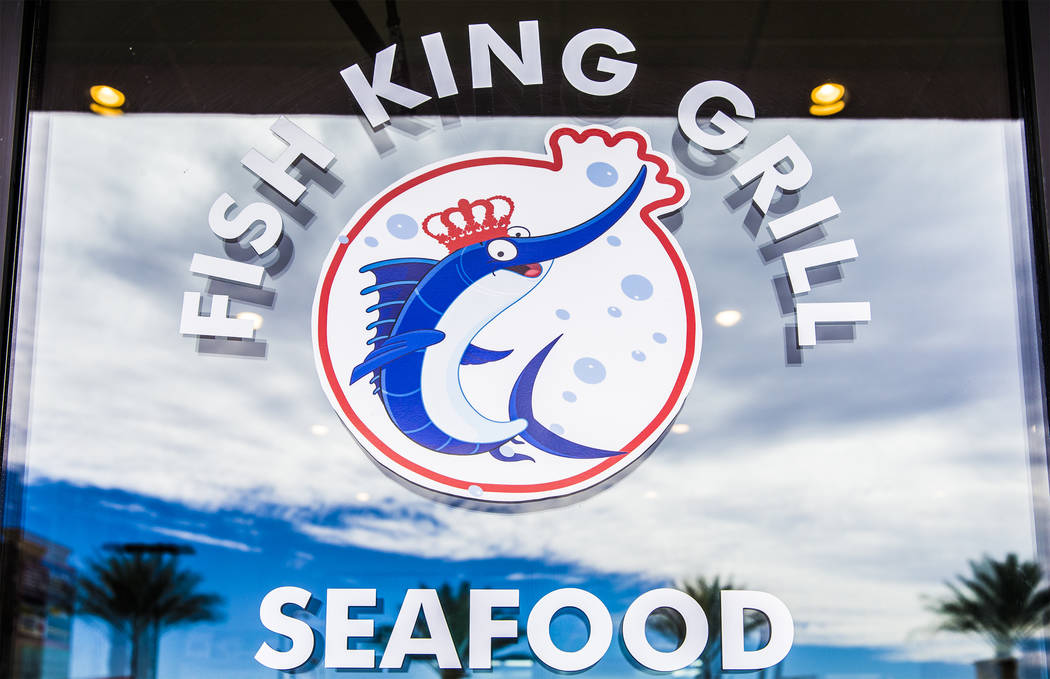 Shrimp cocktail was a big deal in Las Vegas' early days, but now it can be a bit mundane.
The Mexican Shrimp Cocktail ($9.99) at Fish King Grill, however, isn't so much a shellfish appetizer as it is a fiesta in a bowl.
The dish is a specialty of chef/owner Miguel Mer- cado and won him plaudits in Texas — a place that knows its shrimp. It's a colossal cocktail, served in a schooner (a tall, pot-bellied glass vessel on a stout pedestal) filled with layers of flavor and texture.
It starts at the top with thin slices of vibrantly green avocado floating on a sea of red — sort of a thin gazpacho, tomato-based and suffused with diced cucumber, celery and green pepper. Those ingredients are a great foil for the dozen medium shrimp, poached just until tender, scattered throughout.
It also arrived with a basket of crisp tortilla chips for dipping, making the fiesta complete. It's messy getting the shrimp and the rest to the chip and then the mouth, but totally worth it.
The restaurant's name is a not-so-subtle hint that it's focused on seafood. Mer- cado, who has more than 30 years in the business, also has a fondness for the Big Easy, which shows in a bit of Cajun/Creole flavor on the menu. And his jambalaya ($9.49) would do a Crescent City native proud. It's suitably hearty, with plenty of shrimp, chicken and andouille sausage, which dwarfed the mound of steamed white rice on which it was served.
Seafood rules the day here, taking up the majority of the menu and filling the air with aromas from busy fryers. Fish King Grill uses a Southern-style cornmeal breading, yielding a crunchy, appealing crust on each element of the Bayou Basket ($20.99). The bounty started with six oysters, their crisp exteriors contrasting nicely with briny, almost creamy centers. The breading provided a bang-up finish to two large fillets of flaky catfish and four big, succulent shrimp. Impressively moist hush puppies and crispy fries completed the platter.
Fish King Grill is a counter-service spot in a strip-center location, but Mercado took care with the decor. The dock-like effect of faux-hardwood tiles is complemented by wainscoting, walls and chairs in shades of sea blue, and nautically themed accents covering the walls. This suburban spot isn't likely to make you feel like you're on the beach instead of in the desert, but the fiesta feeling is likely to linger.
Las Vegas Review-Journal restaurant reviews are done anonymously at Review-Journal expense. Contact Heidi Knapp Rinella at Hrinella@reviewjournal.com or 702-383-0474. Follow @HKRinella on Twitter.
Fish King Grill, 500 Windmill Lane (at Bermuda Road); 702-844-1786 or www.fishkinggrill.com
The essence: A fine amalgamation of seafood from various cuisines.