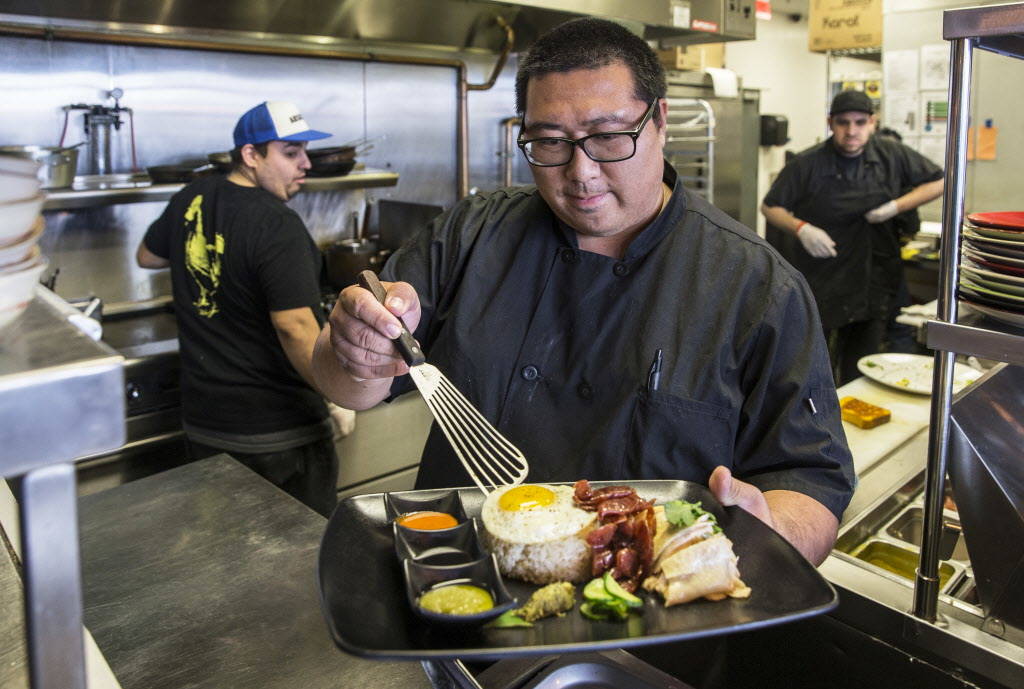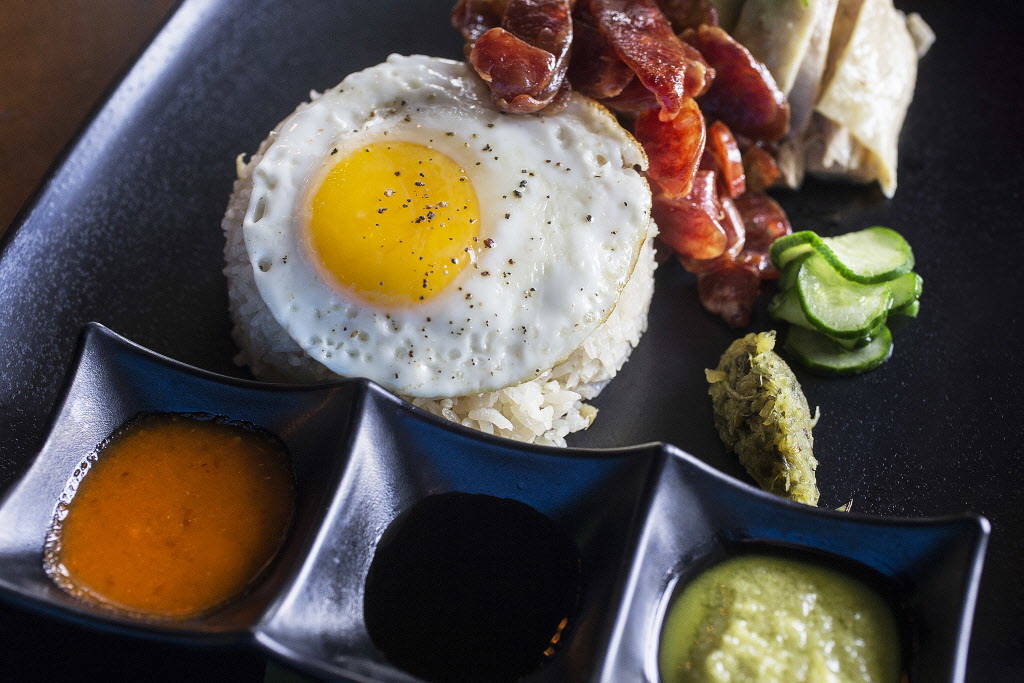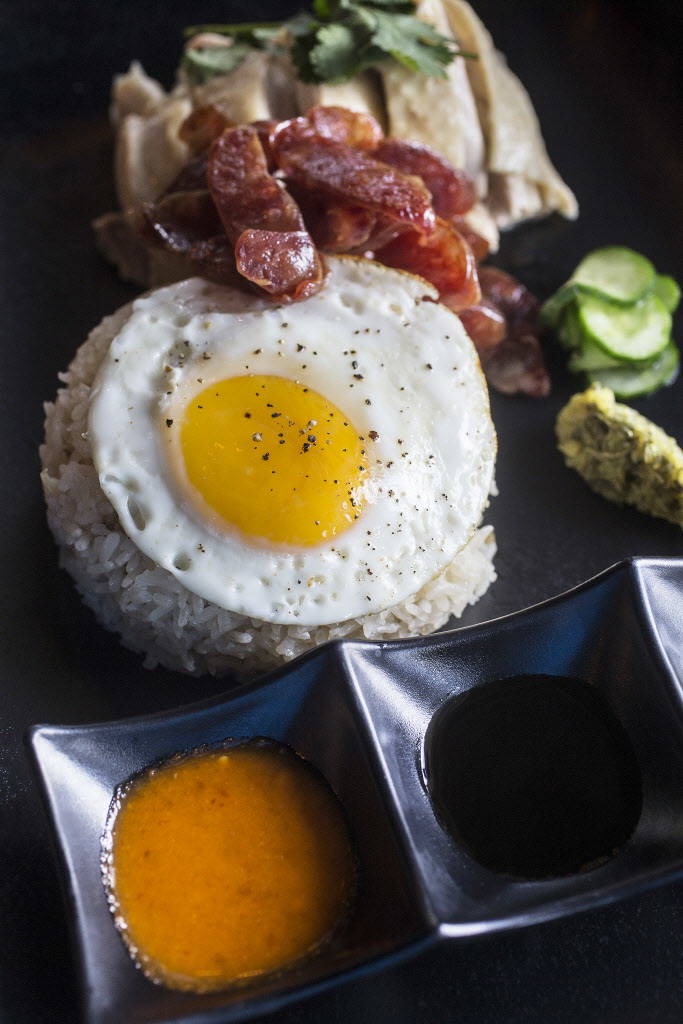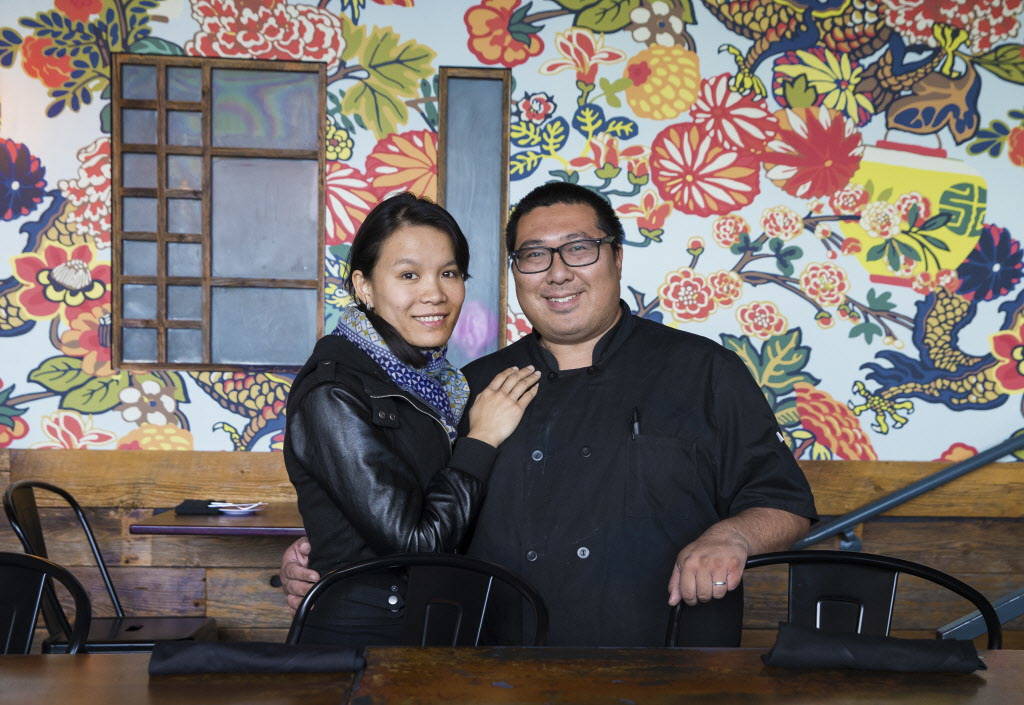 Sheridan Su was asleep when a friend texted him and his wife Jenny Wong to tell him he was a semifinalist for a James Beard Award, one of the American culinary world's top honors. Wong was awake in bed at their home.
"I just nudged him and said 'Sheridan, you got like some kind of award, James Beard?" recounts Wong, who was very well aware of the organization and its awards, but persisted in having fun with her now semi-conscious husband.
"The first thing (I thought) was 'What are you talking about?' " Su recalls of his reaction while seated in their newest restaurant, Flock & Fowl DTLV. "That's ridiculous. That's never going to happen."
Fine dining dreams
Earlier in his career, the Culinary Institute of America graduate had dreamed of a moment like this. While working in the kitchens of fine- dining places such as Joel Robuchon, Social House, Wazuzu and Comme Ca, honors like the Beard Award were always top of mind.
"In my 20s, I dreamt about being part of something like this," admits Su, now 35. "Since then, I've just gone a totally different direction in my career."
That change came after he was laid off from the executive chef position at David Meyers' Comme Ca in 2011. He'd worked punishing hours to open the restaurant, often sleeping on a bare mattress in one of the under-construction Cosmopolitan's hotel rooms.
"When you feel like you've put everything you have into a project and it didn't work out, and in the end you're just disposed of, it's a bitter feeling," Su says. "And I didn't want to go through that again."
The road less traveled
Despite lucrative offers in Las Vegas and L.A., the chef took inspiration from the burgeoning food truck scene. He and Wong, who had moved to Las Vegas to be with him the month before he lost his job, invested $6,000 into a truck they found on Craigslist, and another $10,000 to fix it up — consuming most of their savings. Their Great Bao truck aimed to introduce bao buns to the local food scene. Instead, it introduced the couple to unending repair costs.
After repeated breakdowns and repairs, Su went back to Craigslist, and found a hair salon on West Tropicana Avenue that was looking for someone to operate its snack counter. With Wong's encouragement, he decided to give it a shot. On its first day, the Great Bao counter did $14 in sales. Day two saw about twice that.
Things started to change, however, when food bloggers and local media caught wind of the story. And by the time The New York Times paid a visit in 2012, Great Bao was as well-known for its long lines as for Su's delicious bao sandwiches.
Su's underground star status lead to an offer to revamp the coffee shop in the Eureka casino on East Sahara Avenue. While the owners stipulated they retain the top three items of the old Teddy's Bar and Grill — a cheesesteak, a burger and chicken wings — the reimagined Fat Choy became a showplace for Su's Asian-inspired comfort food and now-trademark bao. The Eureka soon became an unlikely foodie destination.
The couple followed up that success with the original Flock & Fowl. The 12-seat, lunch-only spot in a run-down West Sahara Avenue strip mall offered six menu items when it opened, but became known for one: Hainanese chicken and rice. Su grew up eating it in L.A.'s Monterey Park suburb, but fell in love with it three years ago while he and Wong were visiting his grandmother in Taipei.
"We ate (it) there, and I couldn't believe what I was eating," he says. "It was like having this dish for the very first time, and this was the way it always should have been."
Going mainstream
The cult-like success of Fat Choy and Flock & Fowl paved the way for Su to open the more mainstream Flock & Fowl DTLV in The Ogden downtown. After a soft opening in November, the restaurant is open for lunch and dinner with a more extensive menu than the original location (which is temporarily closed for maintenance), a cocktail program by mixologist Adam Rains, and their first ever in- house restrooms.
Just eight days after the new restaurant got around to throwing a grand opening party this month, the Beard nominations were announced. Finalists will be revealed March 14, with winners announced May 7 in Chicago. But Su says just being in the running for Best Chef: West, against some of the top chefs in the western U.S., is beyond anything he could have imagined.
"We're here in Las Vegas making plates for $10 or $15," he marvels. "So a Beard Award is totally outside of what I was thinking about."
Success together
Jenny Wong is often the public face of Sheridan Su's restaurants. They worked together on their short-lived food truck (while she was pregnant with their son Sterling) and at their counter in a hair salon. And while her husband is normally confined to the kitchens at Flock & Fowl and Fat Choy, she's a steady presence both in the front of the house and behind the scenes.
"I make sure the rent is paid, always, and the lights are on, and the employee morale is good," Wong explains when asked about her role in their restaurants. "My full mission is making sure everything is smooth, and the guests' experience is above average."
Wong, 32, who has known Su since high school, grew up in the restaurant business. Her father owned 19 of them, and she witnessed 16 openings and 16 closings. At age 13, when her father received a call about 78 to-go orders in the midst of a trip to Disneyland, she vowed she would never follow in his footsteps.
"They were crashing and burning at the restaurant, so we had to go back," she recalls of that day. "And I turned to him and said, very much with gusto, 'I will never, ever, own a restaurant!' "
That understanding of how a restaurant can overshadow a personal life is why she encouraged Su to strike out on his own rather than take one of the lucrative job offers he received after leaving Comme Ca.
"I looked at him and said 'If you take any one of these offers, we're probably not going to end up together. Because we're never going to see each other.'"
Instead of allowing that to happen, they've built a successful line of businesses together.
"I think maybe my whole role this whole time, the seven years of this journey, has been support — just making sure that it keeps going," she explains. "My strength is in longevity, and I believe in him. I believe that he can do anything he wants to, so I will make it happen. As long as he wants to make it happen, then I'll be there for him."
Correction: A previous version of this story had an incorrect address for the original Flock & Fowl.
Contact Al Mancini at amancini @reviewjournal.com. Follow @AlManciniVegas on Twitter.