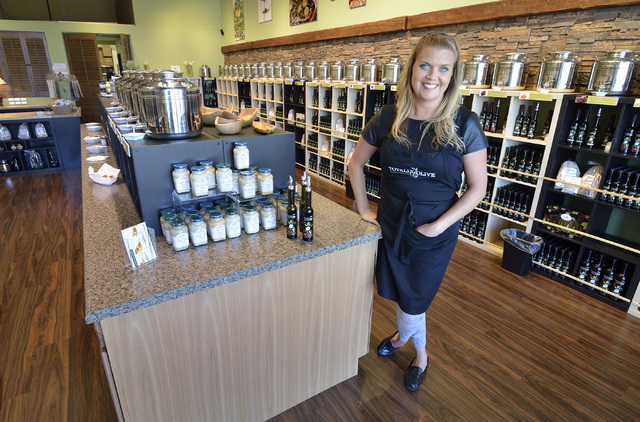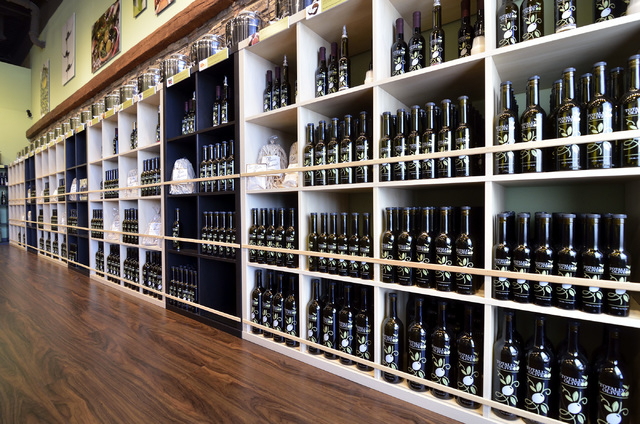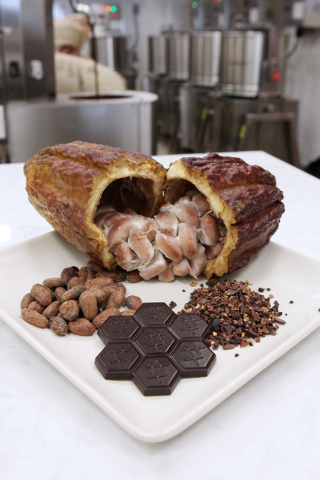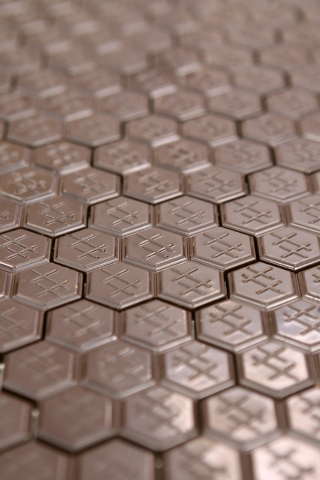 You know how you go into a supermarket or specialty food store and buy a bottle or package of something that's really enticing, and then you get it home and — meh? Or worse?
Yeah, that won't happen at any of the following new local businesses, because all of them operate on try-before-you-buy business models. And as it happens, all of them offer food that's healthful — at least more healthful than the alternatives.
Totally Olive opened in December at 10271 S. Eastern Ave. in Henderson (www.totallyolive.com), offering almost exclusively olive oils and balsamic vinegars, although they do stock other specialty foods, some of them locally produced. And if you've ever wanted to try sage-and-mushroom-infused olive oil, or Sicilian lemon white balsamic vinegar, this is your kind of place.
Flagons of the oils and vinegars are lined up along the wall, to be sampled and dispensed at will. Eight of the oils are ultrapremium extra virgins from various sources all over the world. They're joined by 19 fused and infused olive oils (the difference: in the case of fused oils, the source of the added flavor is pressed along with the olives; with infused, it's added later). The most popular of the flavored oils, said manager Sarah Snajczuk, are blood orange, herbs de provence, sage and mushroom and Tuscan herb. There also are nine specialty oils including white truffle, which is among the most popular, and varieties such as pumpkin seed and roasted almond.
Snajczuk said all of the olive oils are harvested and pressed the same day; they're in the store within 90 days after processing, and moved out in three to four months.
But Totally Olive isn't totally about olives; there are grapes, too, in the form of the balsamic vinegars. As with the oils, there are pure examples of the art, such as 18-year-old dark balsamic, 12-year-old white balsamic and Serrano honey, but there also are flavored dark and white balsamics. Most popular among the 17 dark balsamics, Snajczuk said, are blackberry-ginger and fig; the big seller among the 13 white balsamics is Sicilian lemon, which sits in a row with more offbeat flavors such as coconut, peach and cara cara orange.
Vom Fass, which opened in the Grand Canal Shoppes at The Venetian, 3377 Las Vegas Blvd. South, at the end of January (vegas.vomfassusa.com), also carries premium olive oils and balsamic vinegars — 22 of each, with infused oils such as coffee and red pepper, and balsamic vinegars including apple and quince — that are displayed in large ceramic amphoras. Vom Fass, German for "from the cask," is one of three stores owned by Kim Weiss (the others are in Sedona, Ariz., and Jackson Hole, Wyo.). The chain, which started in Germany, has more than 250 outlets all over the world.
"Each one looks different," said Justin Durr, manager of the Las Vegas store. "We carry the most alcohol."
Yes, besides oils and vinegars there's alcohol — whiskeys, brandies, wines, liqueurs and more. Visitors are welcome to taste as many oils and vinegars as they wish; they must be 21 or older to try the spirits.
This week, Vom Fass was scheduled to get a new, locally produced bourbon.
"We have more Scotch than anything else," Durr said, with 11. Some of the products are made exclusively for them, such as the Cragabus Scotch Islay Blended Malt Whiskey.
"We have such a variety," he said. "We have the whole spectrum." He said staff members are trained to listen to customers' expressed preferences and make suggestions accordingly.
Among the spirits, Durr said the sour cherry vodka and pink-grapefruit liqueur are the most popular.
"We've been struggling to keep those on the shelf," he said.
All are "gourmet" versions of the products, he added.
"They're all from small distilleries or providers," Durr noted. "The absinthe is from a third- or fourth-generation provider in France."
If oils, vinegars and liquors aren't your cup of tea, as it were, we're guessing chocolate might be. At Paris Las Vegas in the former Sugar Factory is Hexx, which opened within the past month. Like its predecessor, Hexx is a restaurant, with Matthew Piekarski as executive chef. But the retail side of the business has been turned over to chocolate, in a way heretofore unseen in Las Vegas. Hexx is, according to chocolate-maker and chef Matthew Silverman, who's one of the partners, the first "bean-to-bar" chocolate producer in the state. What that means is that they turn cacao beans into chocolate bars.
Silverman said cacao grows 20 degrees north and south of the equator, all over the world (which explains the shop's double X, a reference to the Roman numeral for 20).
The farmers harvest the giant pods, remove the beans, ferment them and dry them in the sun. Some 95 percent of the beans are considered "community" grade, which go to mass producers, Silverman said. The other 5 percent are "flavor" beans, which go to artisan producers like Hexx.
The beans, which come from five countries, are used to produce single-origin chocolate. They're roasted in a modified coffee roaster, then sorted by hand by Hexx employees who "sit here and do that all day long," he said.
Then they're put through a machine that breaks the shells, followed by a winnower that separates the shells and the nibs, the small nutlike part that becomes the chocolate.
The nibs are poured into large vessels with stone grinding wheels and ground for three days. As they're ground, the naturally produced heat melts the chocolate, turning it into chocolate liquor. That's mixed with organic palm sugar — the only ingredient in Hexx's chocolate other than, well, chocolate — and poured into big block molds, where it solidifies and is aged for three weeks.
"There are natural tannins, like red wine," Silverman said. The aging process, he said, rounds out the flavor and mellows it.
Then the chocolate is tempered, which produces the shininess and snap, and molded into bars with a hexagonal configuration — natch — before being offered for sale.
Silverman said the sourcing of the beans is extremely important.
"It's like wine-tasting," he said.
And the wine analogy comes into play with Hexx's chocolate tastings. Tasters are given cards with spots for samples of the chocolates from Peru, Tanzania, Venezuela, Ecuador and Madagascar. Just as at wine tastings there are tasting notes; in the case of the Peruvian chocolate, for example, tasters are prompted to be aware of notes of raisins, while the Tanzanian chocolate has notes of cherry and coffee.
All five of Hexx's chocolates are 70 percent or more cacao, which Silverman said qualifies them as health food with the U.S. Food and Drug Administration.
Besides tastings, they'll offer desserts, and will use some products in the restaurant, such as cocoa nibs in a salad.
"I think it's going to be big soon," Silverman said of bean-to-bar production. "I see it as the next big movement in food."
Totally Olive owner Bob Hutchison also wanted to be part of the movement toward artisanal products. Hutchison said he opened his store because he saw increased interest in food, in large part because of vehicles like the Food Network.
"Everyone's looking to create new and different flavors," he said. "You can turn a simple piece of chicken into a unique experience.
"Everyone's becoming an amateur gourmet chef."
Contact reporter Heidi Knapp Rinella at hrinella@reviewjournal.com. Find more of her stories at bestoflasvegas.com and follow @HKRinella on Twitter. Follow photographer Sam Morris on Twitter @sammorrisRJ.