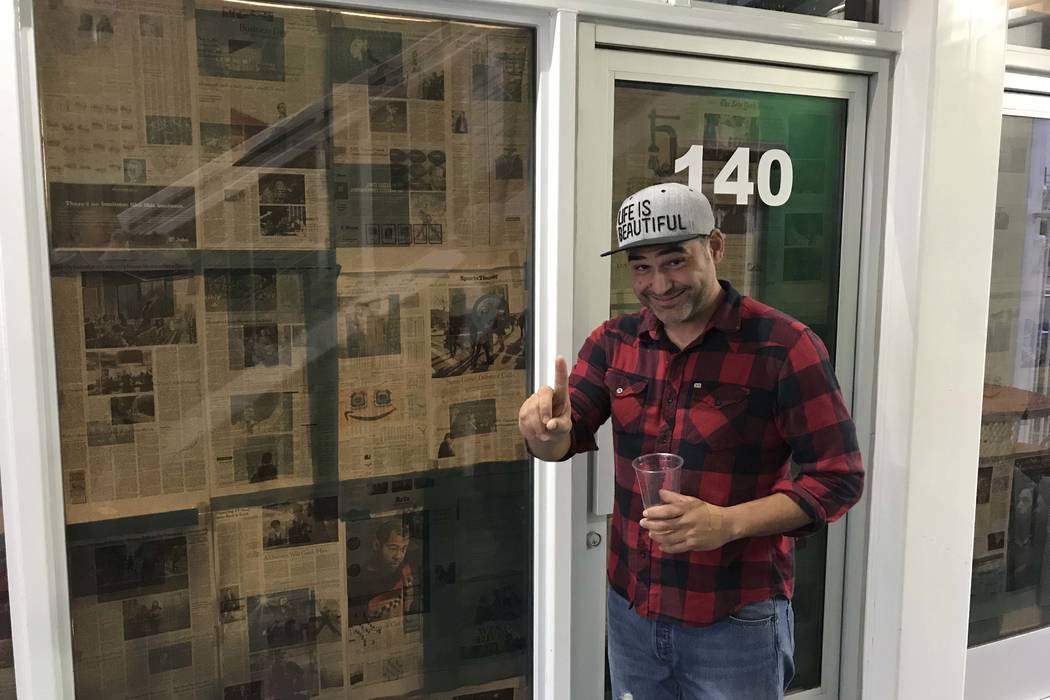 Up-and-coming local pizza maker Vincent Rotolo, who recently left Fremont Street hotspot Evel Pie, is preparing to open his own downtown pizza joint. He recently signed a lease on a space in Pawn Plaza, and will open to the public on Feb. 9, which is, appropriately, National Pizza Day.
The tentative name for the spot is Good Pie, but Rotolo says it's not a reference to his former gig. The name was inspired by a recent conference on branding in the pizza business that the pizzaiola attended, where a veteran chef chastised the young turks (in rather colorful language), advising them to just shut up and make a good pie.
Good Pie will offer three basic styles in both whole pies and by the slice — the round New York street pizza that's made Evel Pie a success, a square Detroit style (both gluten free and regular) and a square version with a surprisingly thin crust known as grandma pie, which is best known in Long Island and the outer reaches of Brooklyn and Queens. Rotolo says the latter is a style he grew up eating, and recently re-discovered during a consulting job in the Big Apple. But despite still learning grandma pie style, its history of being invented by Italian grandmothers making pizzas in baking pans with leftover sauce from big family meals, is a story the New York native wants to tell through his cooking.
"What I'm learning about pizza," he explains, "is it's about preserving some traditions." The East Coast tradition he wants to preserve, and bring to our valley, is that of "the nonna, the Italian-American grandmother, and what she means to food culture."
Rotolo's space, in the former Inna Gadda di Pizza, has windows papered with pages from The New York Times. Behind them, he's about to start decorating, promising a wall full of wooden spoons like the one his grandmother used in her Long Island kitchen, photos of the grandmothers of pizza makers he respects and a new wood bar for dine-in customers.
Contact Al Mancini at amancini@reviewjournal.com. Follow @AlManciniVegas on Twitter.