French restaurant Partage to open in Chinatown Saturday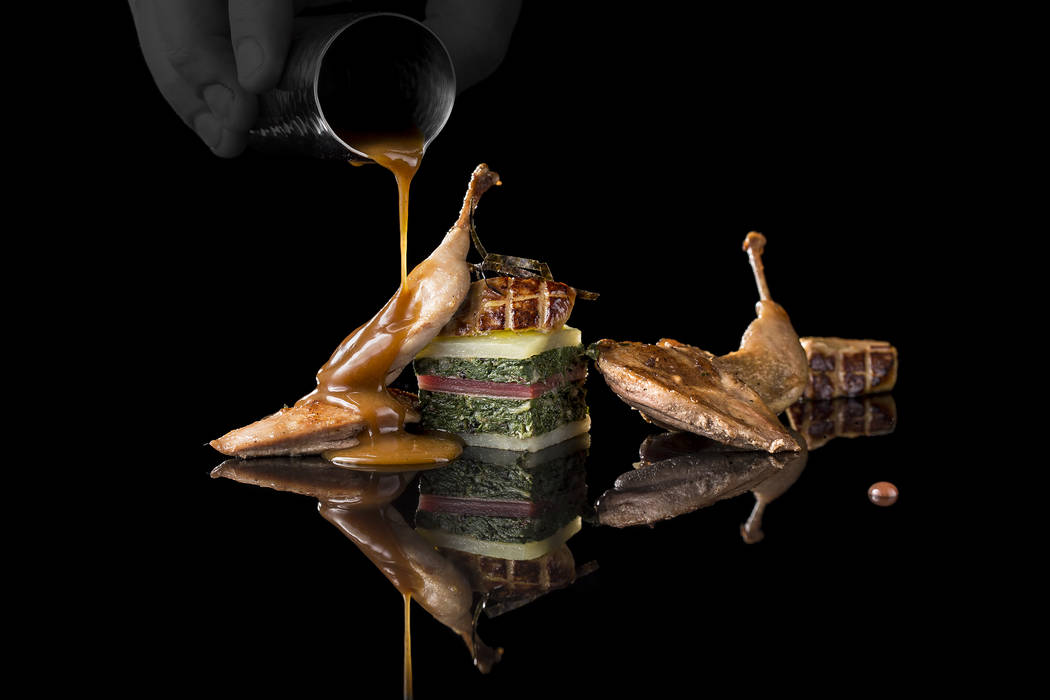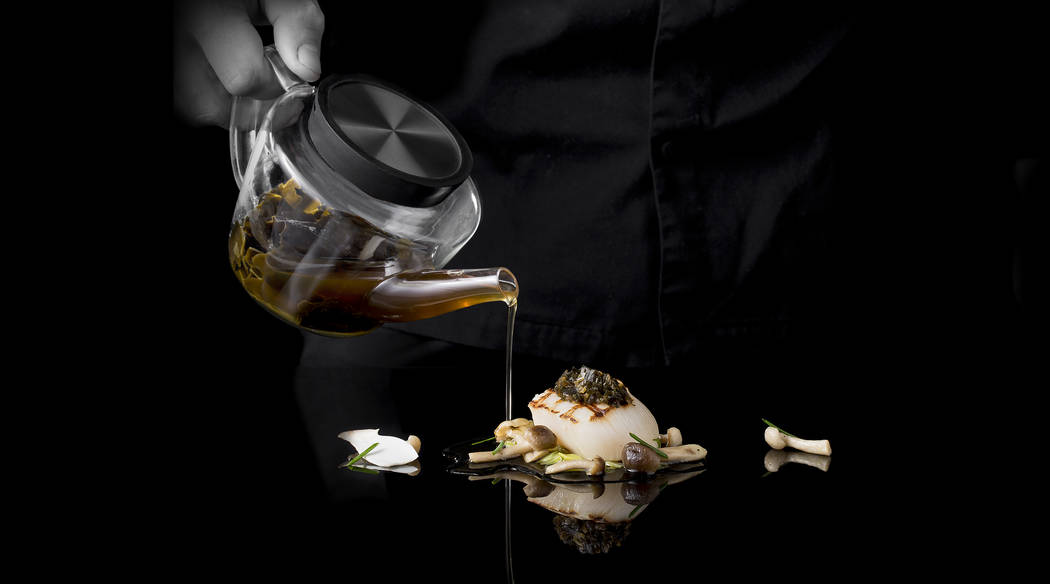 Partage will open to the public at 5 p.m. Saturday at 3839 Spring Mountain Road in Chinatown. The restaurant is the latest project from the team behind Eatt Gourmet Bistro: chef Yuri Szarzewski, pastry chef Vincent Pellerin and manager Nicolas Kalpokdjian, with the chefs hoping to show off their Michelin-starred experience in a more formal, upscale venue. Guests' options will include five-, seven- or nine-course tasting menus, small shareable plates or large-format dishes such as a whole fish, duckling breast, 2-pound lobster or 20-ounce Secreto Iberico ham. Partage translates to "sharing" in French.
Avila at T-Bones kitchen
Last week we told you Lupe Avila had left his executive chef position at Mandalay Bay's Fleur. Since then, we've tracked him down. Avila is now heading the kitchen at T-Bones Chophouse at Red Rock Resort.
What's in your name?
The five valley Remedy's and Distill locations will celebrate Memorial Day, which also happens to be National Burger Day, by offering free hamburgers to people who were lucky enough have some version of the words "ham" or "burger" in their names. So whether you're a HAMilton, BeckHAM or even EisenBERG, you score a free meal between 11 a.m. and 6 p.m.
Sightings
Singers Christina Aguilera and Kirstin Maldonado, "Real Housewives of Atlanta" star Kandi Burruss, hip-hop artist French Montana and rapper Lil Pump, and rapper 21 Savage in separate parties/separate evenings at Tao at The Venetian. Actress Leah Remini, record producer and Weight Watchers social media ambassador DJ Khaled, singer-songwriter Shawn Mendes with Backstreet Boys member Nick Carter, fellow Backstreet Boy Howie Dorough, rapper T.I. and actor Darren Criss in separate parties/separate evenings at Beauty & Essex at The Cosmopolitan of Las Vegas.
Have an item for Kitchen Confidante? Email hrinella @reviewjournal.com or amancini@reviewjournal.com.