From gourmet cupcakes to fairy rolls, Las Vegas baker opens new bakery
December 28, 2016 - 7:56 am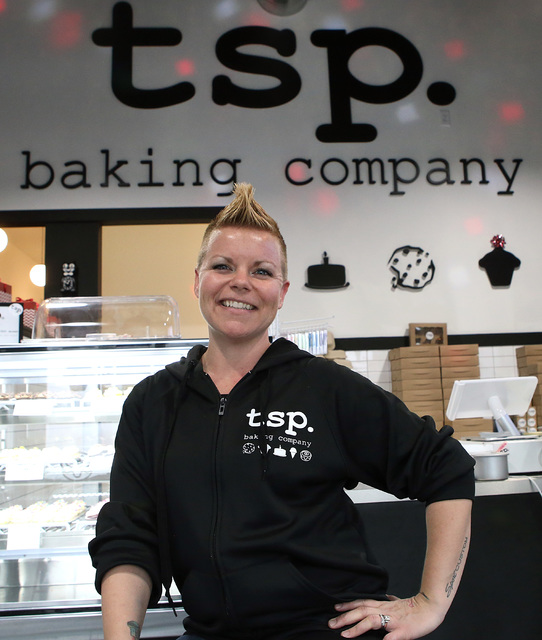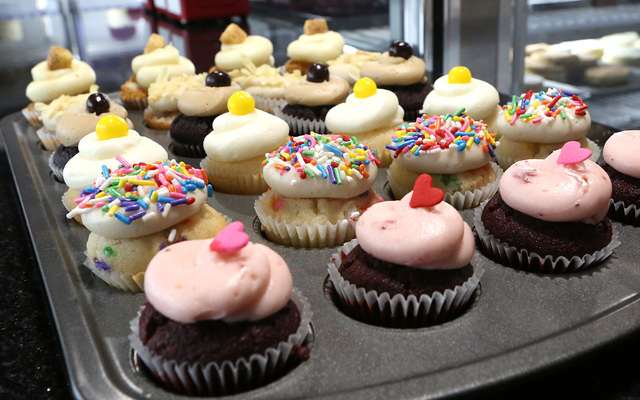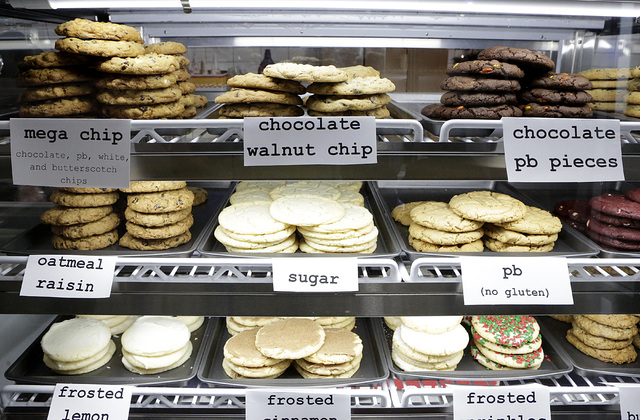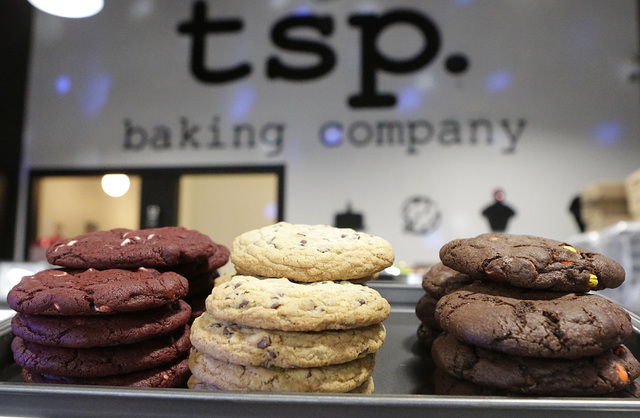 First-time visitors to the new TSP. Baking Co. sometimes do a double-take when they see the tattooed baker with the platinum blond faux-hawk and broad smile behind the counter, perhaps wondering if they're in the wrong shop.
But Kari Garcia (formerly Kari Haskell) has been selling sweets in the northwest valley since 2008. At the height of the gourmet cupcake craze, the former stay-at-home mom used social media and ice cream-inspired cupcake flavors such as brownie sundae and mint chocolate chip to make her Retro Bakery the sweet shop of choice for the Las Vegas in-crowd. And Retro cupcakes became the must-have accessories for food fashionistas.
As she and her husband/partner Brian soon discovered, however, culinary trends come and go quickly. "When 'Cake Boss' and 'Ace of Cakes' and all those shows started," Garcia recalls, "people kept coming in asking 'Do you do crazy cakes?'" And while Brian found himself thriving in that market, she had no desire to jump on another bandwagon.
In the meantime, the couple were facing a romantic split. Their divorce was finalized in 2015. Brian bought her share of Retro this year, and she went to work creating TSP at 6120 N. Decatur Blvd. This time, though, she's not following any fads.
Take, for example, the store's most popular product: a new creation of Garcia's she's playfully christened fairy rolls. A whimsical offshoot of her simple cinnamon rolls, made with light, fluffy croissant dough, they substitute humble white icing adorned with rainbow sprinkles for the original's sharp cinnamon frosting.
In a world where desserts are often judged more on their decadent appearance than taste, these are fairly modest creations. But they're downright addictive — the shop routinely runs out of them before noon. (Call ahead to reserve a few.)
That's not to say TSP Bakery is without the over-the-top decadence the chef's fans have grown to love. Her personal creative focus is on cookies because, she says, "I love cookies more than anything on the planet." Flavors range from simple sugar or frosted lemon cookies to the mega-chip variety she first created at Retro, packed with milk chocolate, white chocolate, peanut butter and butterscotch chips.
To complement them, she's become the only local establishment other than the California hotel to offer Hawaii's Lappert's ice cream. "I really want to be the place where you can get the best ice cream sandwich you've ever eaten," she says of the combination.
Garcia's new bakery hasn't abandoned cakes or cupcakes. The latter, however, have been downsized in both variety and guilt factor, with a circumference about the same as a half-dollar.
"I'm only going to have 12 flavors at once," Garcia explains. "And they're always going to be little. I won't do regular-sized cupcakes, because I was hearing a lot of complaints that they're too rich, too big, too sweet. So it's two bites and you're happy." But with options such chocolate peppermint, cinnamon French toast and monkey bite (cinnamon banana cake with caramel frosting and potato chips), stopping after just one will be a challenge for some customers.
Garcia is hoping all of these products will help her find long-term success both in and beyond Las Vegas. "This has the potential," she says confidently as she eyes her display cases, "of being kind of major."
Contact Al Mancini at amancini@reviewjournal.com. Follow @AlManciniVegas on Twitter.