'Gilmore Girls' transformed Las Vegas coffee shops into Luke's Diner pop-ups
October 5, 2016 - 12:07 pm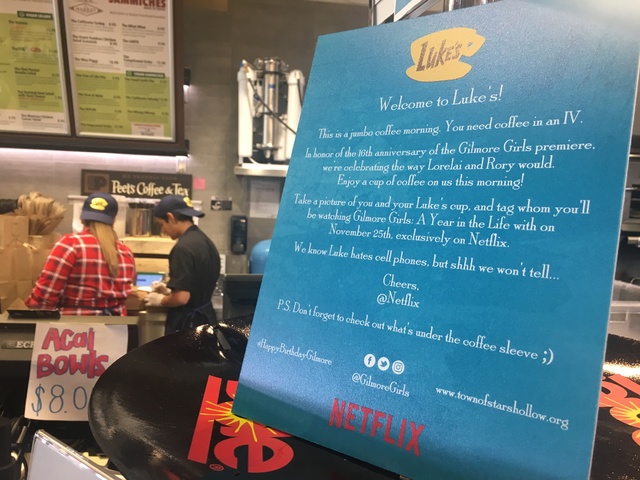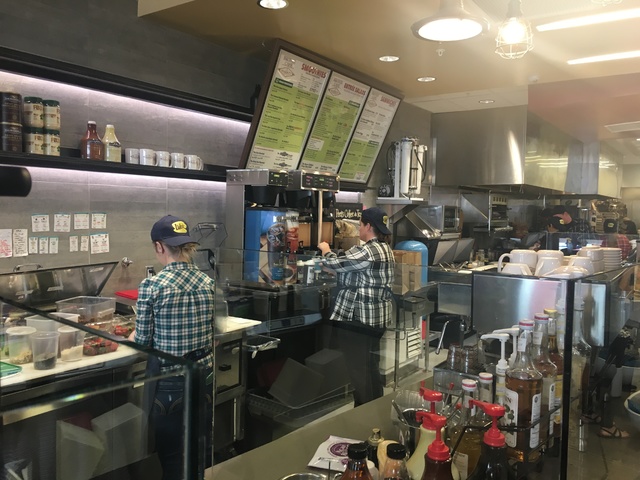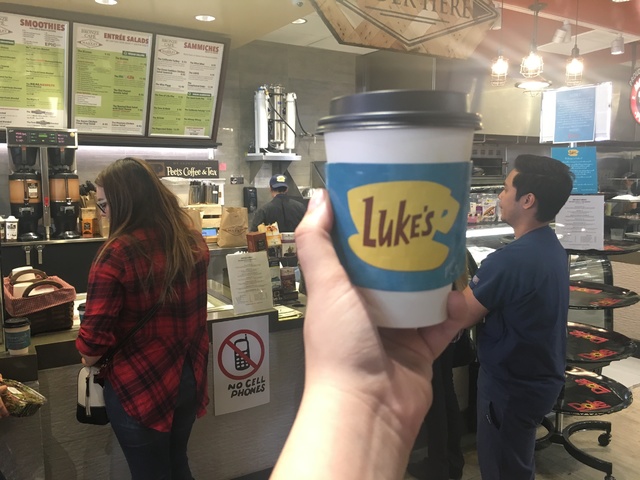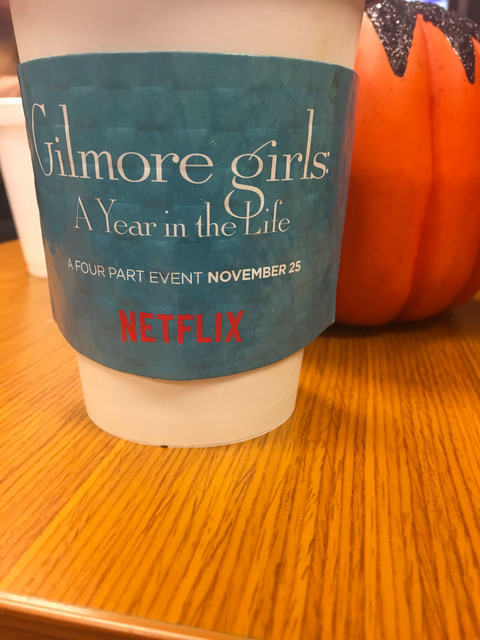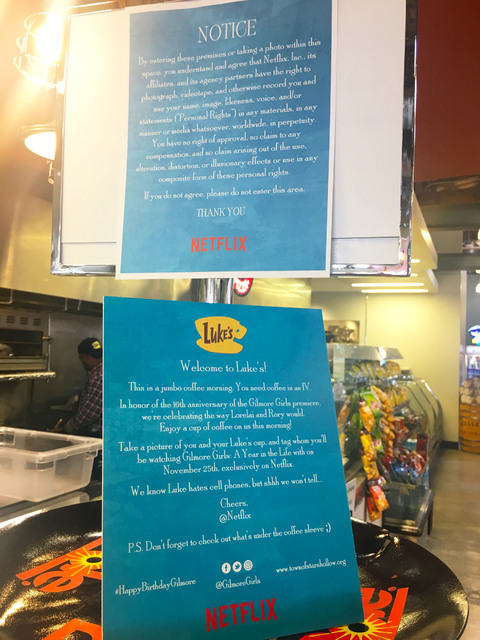 To celebrate the upcoming revival of "Gilmore Girls" and the show's 16-year anniversary, Netflix transformed coffee shops around the country into Stars Hollow's local watering hole, Luke's Diner.
Bronze Cafe at the Market, 611 Fremont St, hosted one of Las Vegas' four pop-ups Oct. 5 to promote the four-episode mini-series, "Gilmore Girls: A Year in the Life."
As part of the promotion, Bronze Cafe gave out free 12-ounce cups of coffee to the first 250 customers. The custom cups came with a Luke's Diner sleeve, a quote from the show and a Snapchat QR code that unlocked a special filter on the photo-sharing app.
The cups, provided by Netflix, also had a code on the bottom giving patrons the chance to win a free three-month subscription to the movie-streaming service.
Bronze Cafe owner Peter Bastien said the free coffee ran out by 8:45 a.m.
"We opened at 7 a.m., an hour earlier than usual for this," Bastien said. "We had a line going out the door."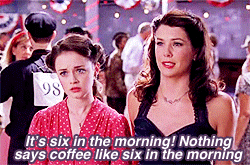 Bastien and the rest of the Bronze Cafe staff wore Luke's traditional uniform: a plaid flannel shirt and a backwards baseball cap.
"Netflix gave us the aprons and the hats and the sign. But everyone here, we're all fans of the show, so everyone brought in their own plaid shirt to wear for the event," Bastien said.
The Luke's Diner pop-ups were open 7 a.m. to 12 p.m. on Oct. 5 and drew crowds of hundreds of people. "We're finding that everyone is a fan of the show," Bastien said. "We have a lot of regulars who are professionals and well-known lawyers and they're all coming in and saying they're huge fans of the show."
Holley's Cuppa, 9265 S. Cimarron Road; Sambalatte Torrefazione Jones, 6555 S. Jones Blvd.; and Sambalatte Torrefazione Boca Park, 750 S. Rampart Blvd. also hosted pop-ups for the day.
"Gilmore Girls: A Year in the Life" premieres on Netflix Nov. 25.
Contact Janna Karel at jkarel@reviewjournal.com. Follow @jannainprogress on Twitter.
RELATED
'Gilmore Girls' Netflix reboot title revealed
Jared Padalecki will be back for 'Gilmore Girls' revival on Netflix
'Gilmore Girls' is officially going to be revived on Netflix