Glasses will be raised to honor UNLVino founders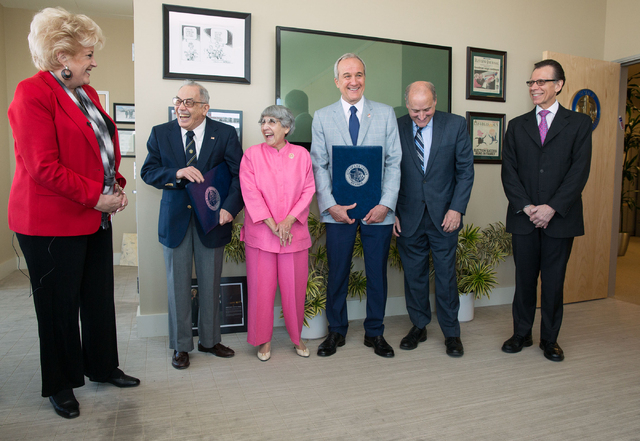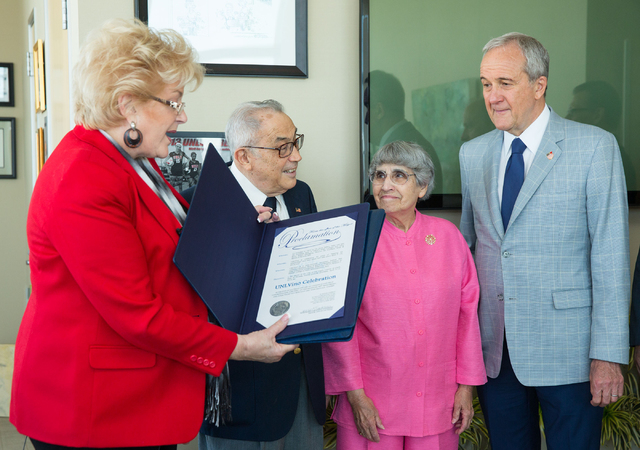 In the early years of UNLVino, if guests had too much wine, staffers were available to drive them home.
The event has outgrown that ability in its 40 years, though its organizers still strive to offer personal touches.
"I didn't do any of the work, I just stood by the door and welcomed people," UNLVino co-founder Jerry Vallen recalls with a laugh. "The same people came year after year. It really is a community affair."
Founders Vallen and Larry Ruvo will be honored for 40 years of success Saturday night at the Grand Tasting, the final event.
What is now a four-day food and beverage festival, serving not just wine but beer and spirits, had humble beginnings as a UNLV wine course and single-day wine-tasting fundraiser for the university.
The college was still in its infancy when Vallen decided to establish the wine class. He found a maître d'hôtel to handle the wine, but alcohol wasn't allowed on campus in those days, so the first class was held at the Las Vegas Convention and Visitors Authority.
The school had a teacher and a location but still needed a key component — the wine. Vallen met with distributors and ultimately teamed up with Larry Ruvo of Southern Wine &Spirits, who donated to the class.
Then the two brainstormed a wine-tasting to raise money for the school, and UNLVino was born in 1974. The first tasting was held in the Southern Wine &Spirits Warehouse, later at the Thomas &Mack Center and later onto the Strip.
"He'd increase the fee by a dollar, and the scholarship money kept rolling in," Vallen said of Ruvo.
The event funds scholarships for the school. Last year, UNLVino raised $100,000.
Students taking the UNLVino course plan the event, from food to event management to marketing.
"We had a good event at Spago with Chef Wolfgang Puck, BAR-B-Q was last night at Caesars Palace poolside, and right now we're setting up at The Venetian," said UNLVino director Mohsen Azizsoltani, reached Friday. "Students are preparing food for Saturday. They started Wednesday morning."
A good partner, volunteer workforce and students have been key to the event's success, Vallen said.
"I would say thank you to the community," Vallen said. "The community has been so important. So many facets of the town are behind UNLVino."
Contact reporter Kristy Totten at ktotten@reviewjournal.com or 702-477-3809. Find her on Twitter: @kristy_tea.