Golden Knight and Wolfgang Puck create a team-inspired pizza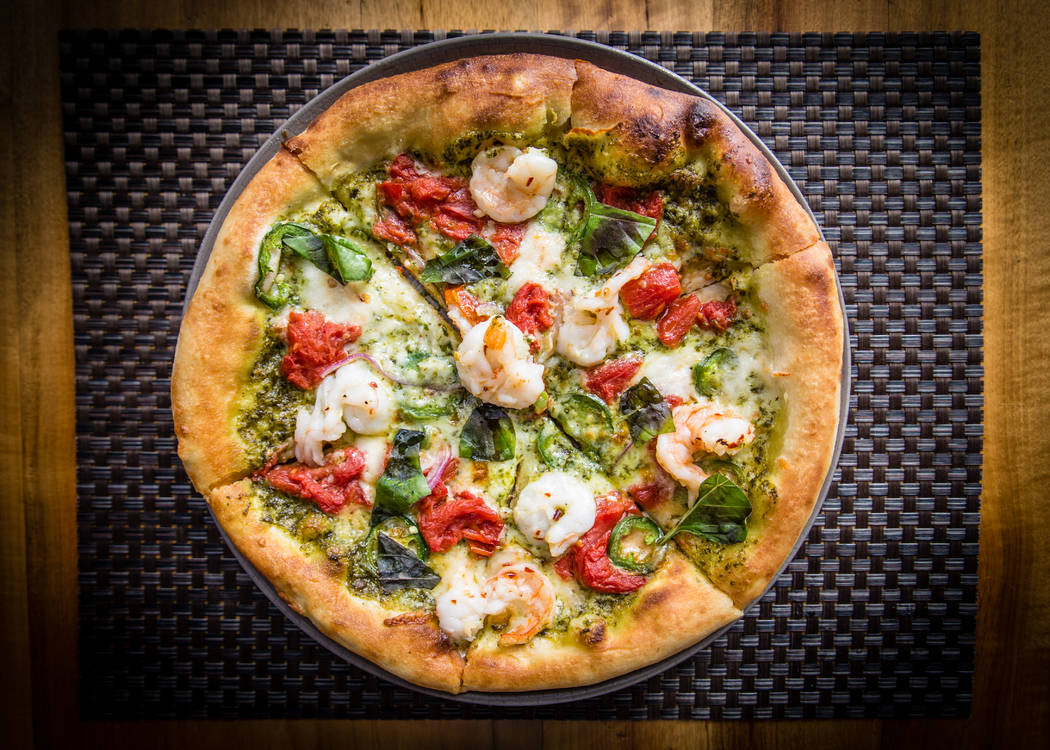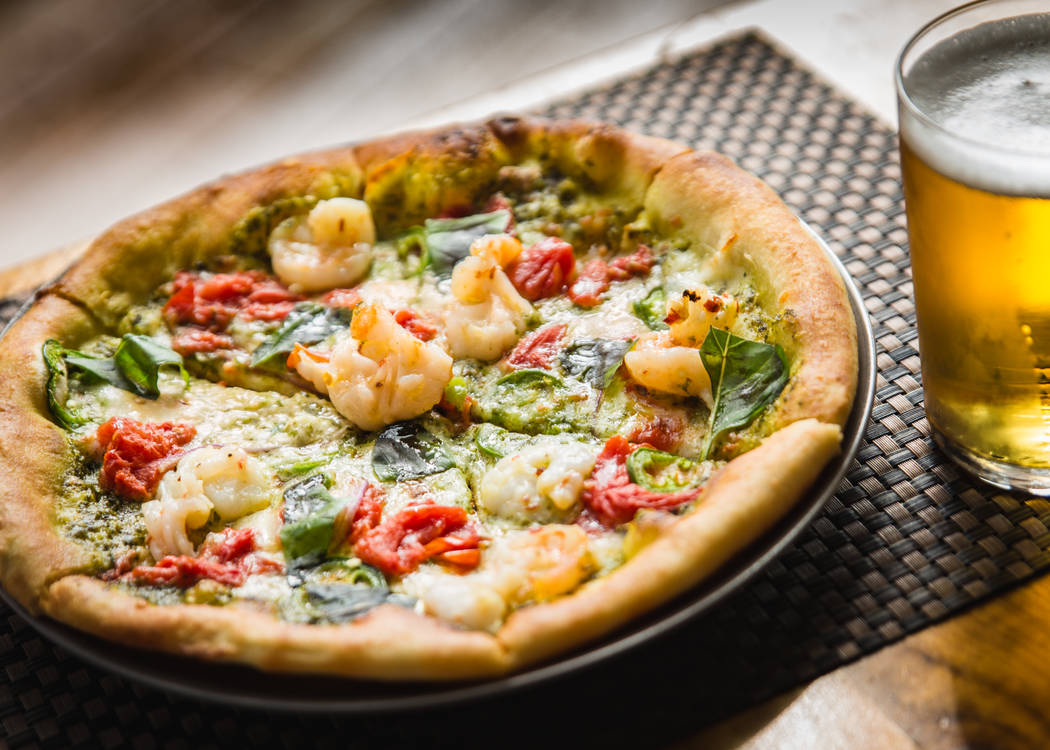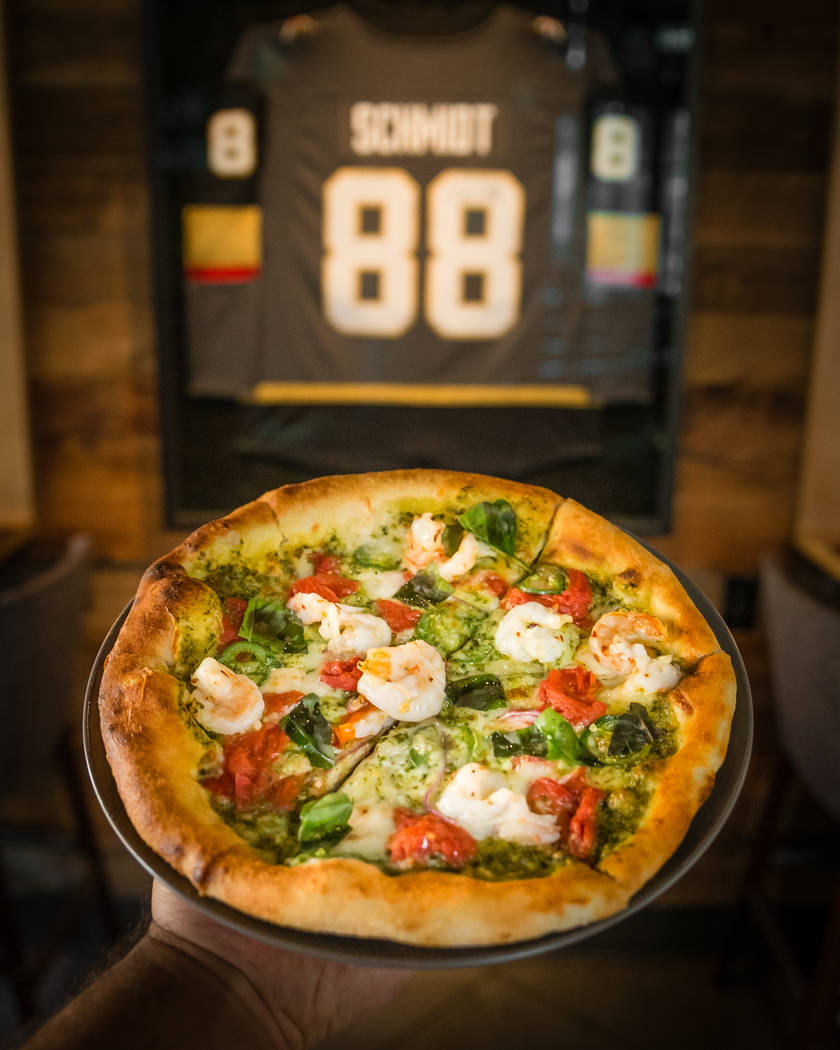 Lots of local businesses have food and drinks named in honor of the new hometown favorites — and now playoff bound — Vegas Golden Knights hockey team, but the pizza being served at Wolfgang Puck Bar & Grill at Downtown Summerlin actually was created with the help of one of the players.
Defenseman Nate Schmidt had a one-on-one pizza-making session with the master and created a pie topped with shrimp, basil pesto, fresh mozzarella, roasted tomatoes, red onions and jalapenos. It's $15 or $25, depending on size. And if you present your ticket stub from any of the team's home games, you can get it for 50 percent off.