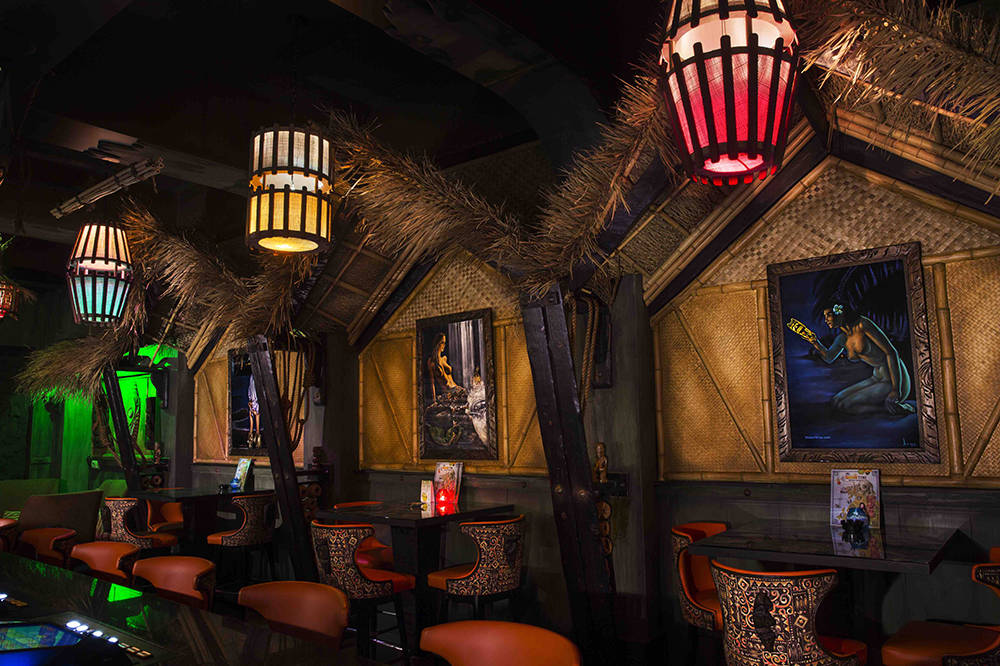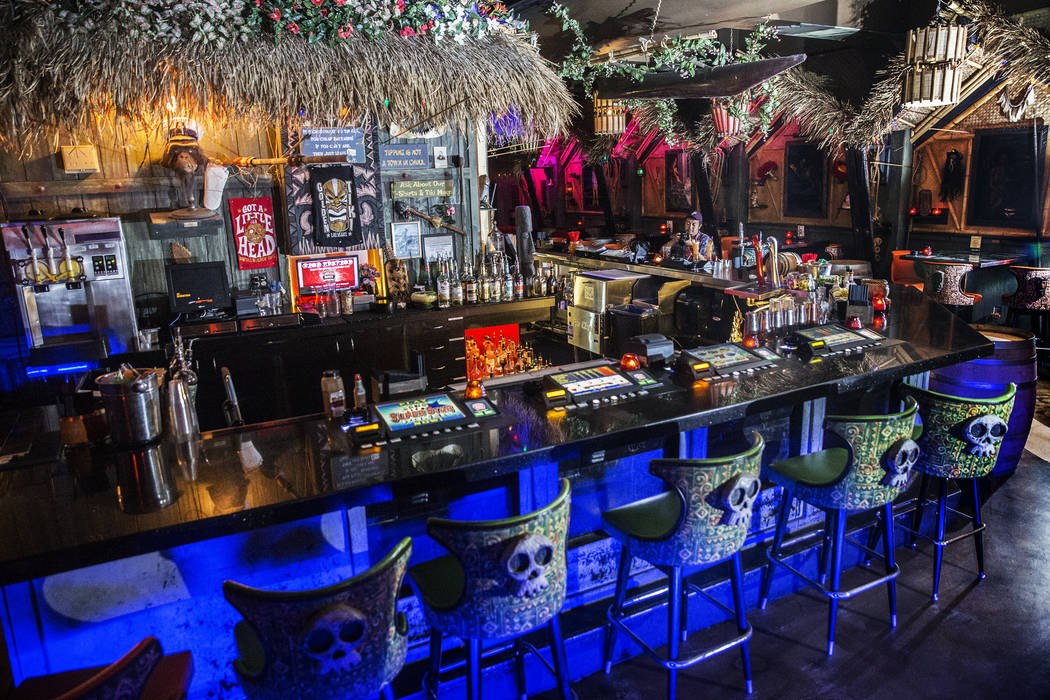 Guy walks into a tiki bar …
When it comes to fulfilling his childhood fantasies, Golden Tiki and Evel Pie creator Branden Powers isn't too proud to beg.
Powers has taken to Go Fund Me in an attempt to crowdsource a set of mechanized birds for his tiki bar because, he says, his business partners won't foot the bill.
Powers claims that "ever since (he) visited Disneyland's Enchanted Tiki Room as a tyke, one thought has possessed his soul: those birds should be way dirtier." Unfortunately, the programmable talking birds he envisions are pricey: $12,500 for two, or $25,000 for the four he wants.
Customers who donate toward that goal will receive perks such as a wall plaque, T-shirts and other swag, gift certificates and the right to name the foul-mouthed birds, depending on how much they give.
Going home
It's been a long journey, but chef Mike Minor is returning to his former home, Border Grill. Minor worked at the Mandalay Bay restaurant owned by Mary Sue Milliken and Susan Feniger for 10 years before leaving in 2014. Since then, he operated a food truck, had a short-lived relationship with the off-Strip Bandito that ended before it opened, and debuted Chica at The Venetian for celebrity chef Lorena Garcia.
"I'm going home!" Minor said. "Back with the girls. I couldn't be more happy." He returns Sept. 18.
That's a lot of beef
Fight weekends are known for both high rollers and people who enjoy a good steak, so it's no surprise a lot of Japanese A5 wagyu beef was sold to people in town for the Mayweather/McGregor brawl.
But even Momofuku chef Shaun King was surprised when a table of four ordered a 24-ounce cut – considering that 3 to 5 ounces of the super-fatty beef is considered a serving.
At Momofuku's relatively low $38 an ounce (some places get $50 or more), the shared steak came to $912. And that wasn't the end. On Monday, another party of four ordered 38 ounces, at $1,444.
SkinnyFats expanding
The popular local chain SkinnyFats, which offers both "happy" and "healthy" menus, is heading east with a pair of Henderson locations.
The first, which will also include a ColdPress Express juice shop, will be at Eastern and Serene avenues. In the meantime, the team hit some delays with its Downtown Summerlin project. Opening's now expected in mid- to late-October.
Have an item for Kitchen Confidante? Email hrinella@reviewjournal.com or amancini@reviewjournal.com.