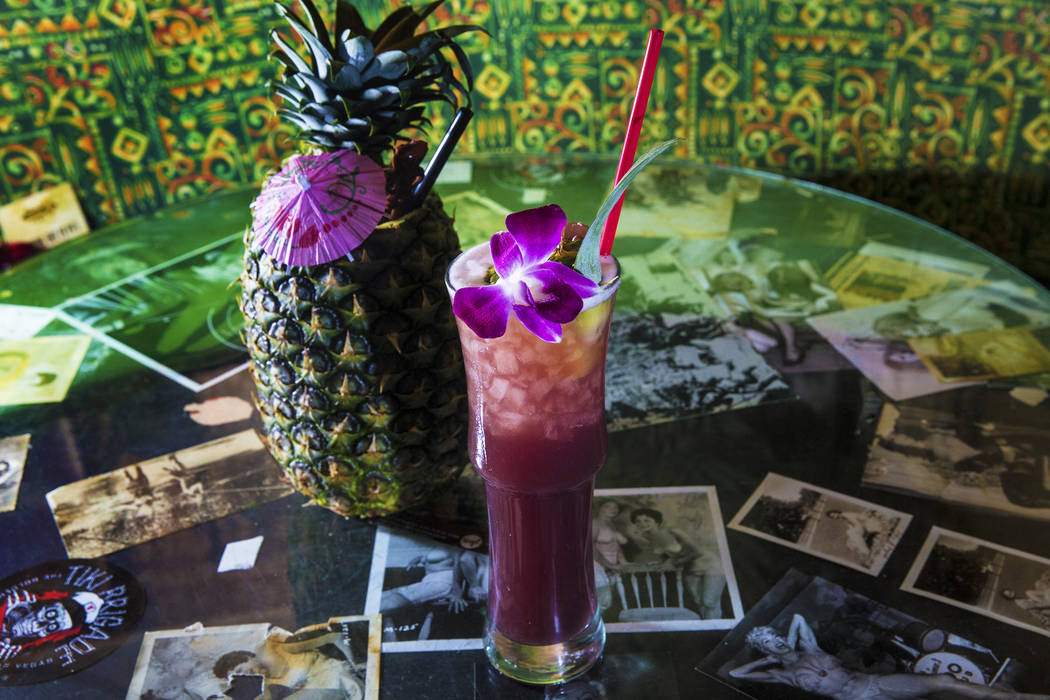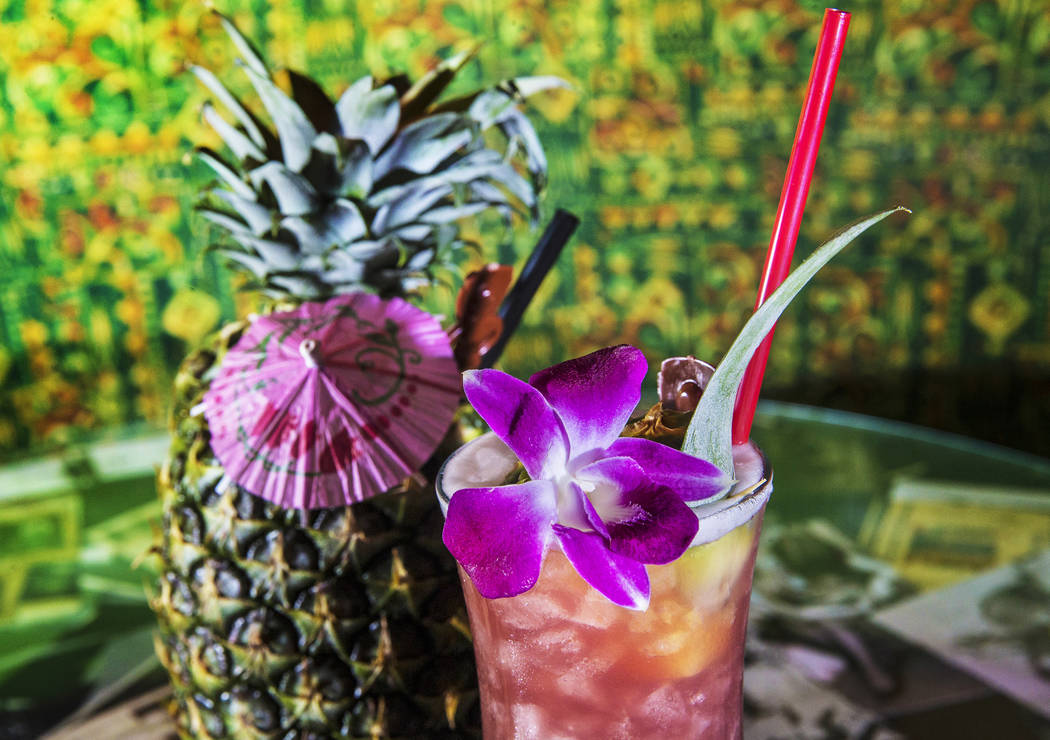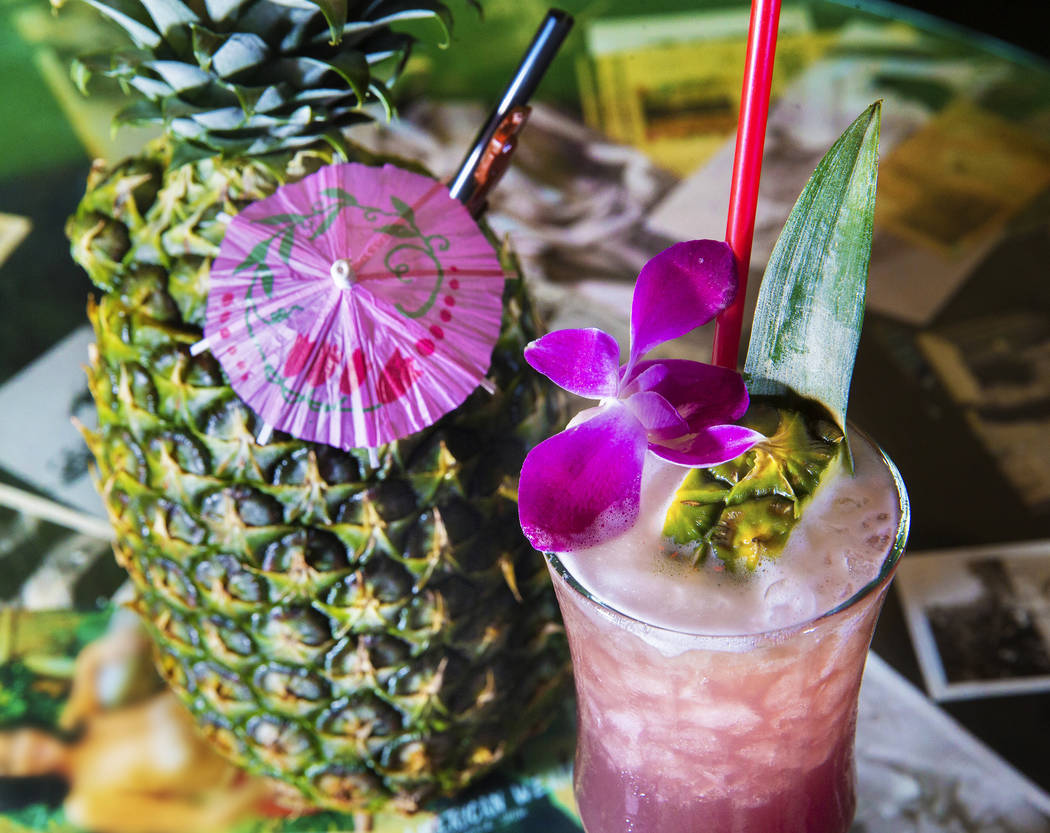 From Las Vegas' most over-the-top tiki bar, The Golden Tiki, comes the kuuipo.
The name means sweetheart, and this monster drink was made for sharing.
Obviously, you don't have to serve it in a pineapple, or decorate that pineapple. But what good is a tiki drink if you don't have fun with it?
Ingredients
■ 4 oz. J. Wray golden rum
■ 1 1/2 oz. Lejay casis liqueur
■ 3 oz. pineapple juice
■ 1 oz. pineapple gomme syrup
■ 1 1/2 oz. lime juice
■ 1 whole pineapple
Preparation
Hollow out whole pineapple with top. Cut two holes for straws.
Directions
Combine all ingredients. Shake with pellet ice. Pour into pineapple. Garnish with straw, umbrellas and other fun toys.