Hamptons adds fermented tea to guava kombucha cocktail — VIDEO
September 28, 2017 - 1:37 pm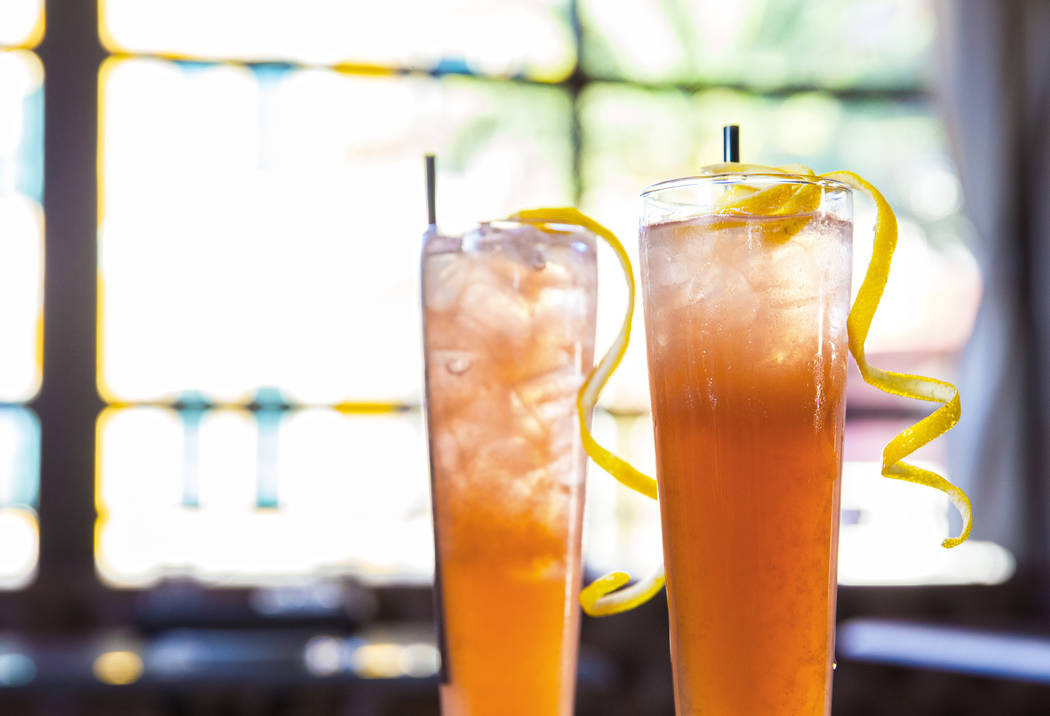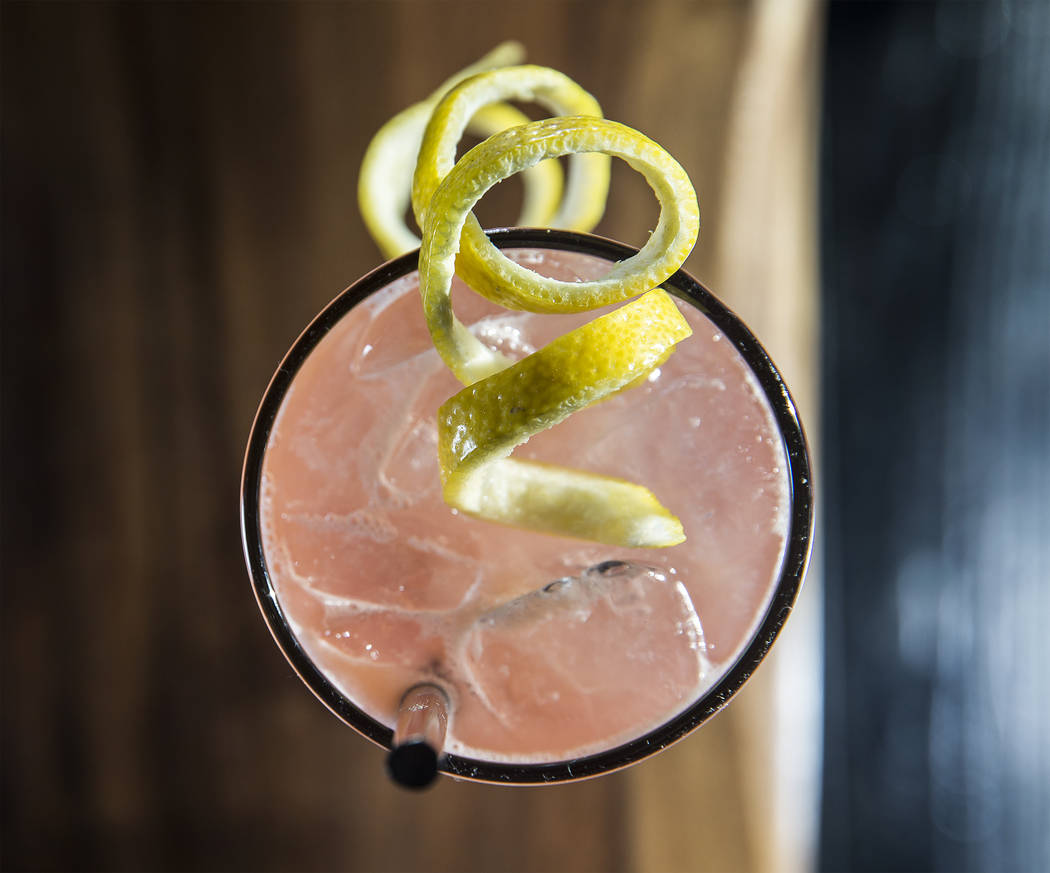 Kombucha, or fermented tea, is quickly growing in popularity, with many praising its purported health benefits. So why not add it to a cocktail, and perhaps help rejuvenate your body as you drink? Tivoli Village's new restaurant Hamptons offers several options, with completely generic names just like this one: the guava kombucha cocktail.
Ingredients
■ 1 1/2 oz. Hanson Mandarin vodka
■ 1/2 oz. pineapple syrup
■ 1/2 oz. Cointreau
■ 1/2 oz. ginger liqueur
■ 3 dashes Angostura bitters
■ guava kombucha
Garnish
■ lemon peel
Directions
Combine first five ingredients. Shake with ice. Pour into pilsner glass. Top with kombucha. Garnish with lemon peel.