Here's how the wealthiest guests in Las Vegas dine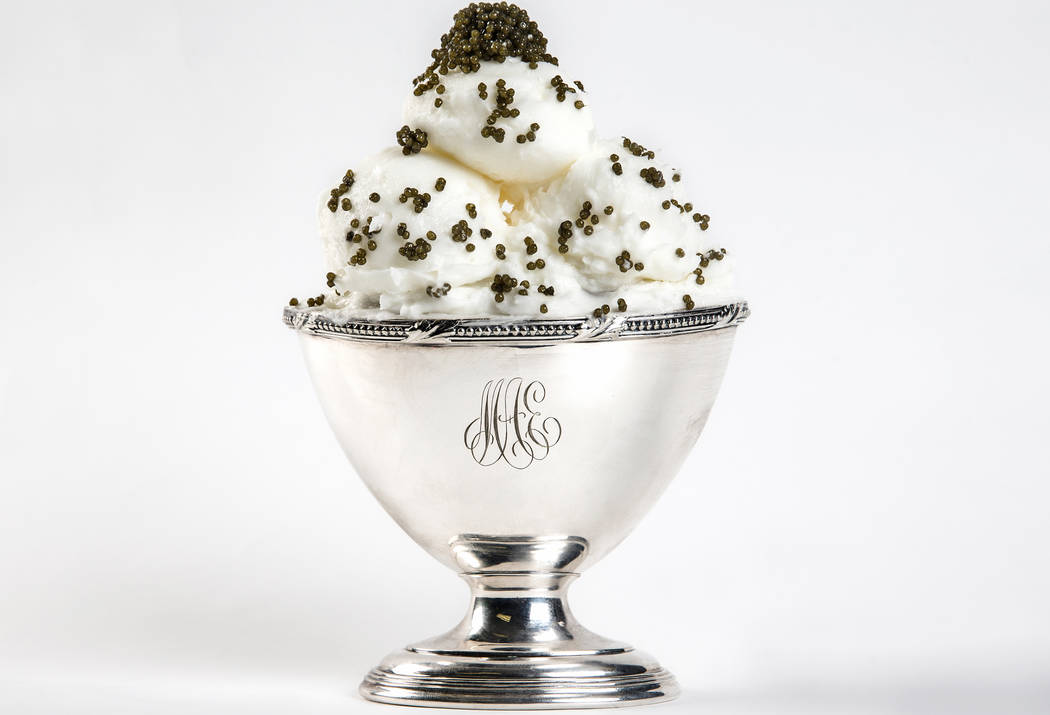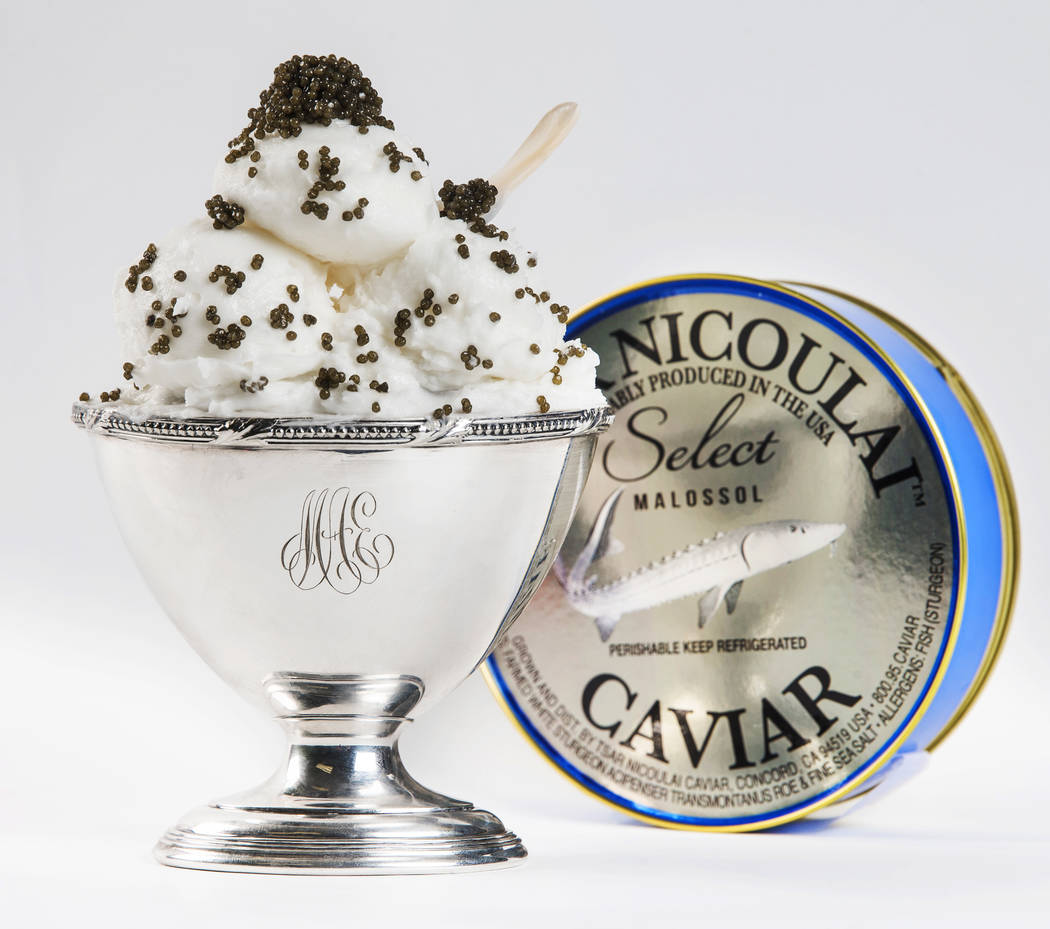 Chicken-fried Kobe beef and ice cream topped with caviar, washed down with rare whiskey? If you're among the highest of rollers, affectionately known as whales, you can eat what you want — whenever you want it — at Las Vegas resorts.
That means chefs need to be ready for anything.
Jesse Moreno was executive chef for the main kitchen at the super-exclusive Mansion at MGM Grand from 2011-16. It had two kitchens open around the clock.
Robert Lomeli was a chef in the villas at The Mirage from 2012-15. "We had to have at least one guy on every shift, so we had service 24-7," he recalls.
Each property had menus, but they were just starting points.
From mundane to extravagant
"We had a guest, somebody very powerful, who … wanted us to have about 20 ounces of caviar for him," Lomeli recalls. "He liked the individual one-ounce tins. And he would just call and say 'OK, I'm ready.' And we would send five at a time. But then when he would get hungry, he would order either a steak, a burger, chicken fingers and fries."
Moreno served his share of caviar as well, some in a novel pairing. "Sometimes they'd have it with their ice cream," he says, still a little surprised by the decadent combination of sweet and salty.
He remembers being equally surprised by a dinner party request of chicken-fried steaks made with Japanese A5 wagyu beef. But he took it in stride, grinding Spain's prized Iberico pork for an accompanying sausage gravy.
Around the world
High rollers have global palates, so their chefs need a global repertoire.
"There was one specific guest who would want traditional posole, spaghetti and baklava — three totally different cultures wrapped into one," Moreno recalls. "Another guest wanted Middle Eastern food, and I wasn't familiar with that food. So I had to learn it."
Lomeli quickly mastered wok cooking for in-suite parties. But, he admits, he occasionally sought outside help for more exotic, and controversial, requests.
"We had a guy who, when he came in, would have to get a ton of bird's nest soup and a ton of shark fin," he explains. "That's all he wanted from us. He would have bird's nest soup in the morning, and shark fin soup before he went out for dinner. That's where the chef at the Chinese restaurant at The Mirage would help us out."
Beverage with that?
Fine food requires fine beverages. So both The Mansion and the Mirage Villas have collections of rare wine. If guests want something not in stock, there are plenty of other wine cellars in the MGM family to pillage, and a network of "don't ask, don't tell" outside sources.
"It didn't matter how rare, or how expensive, if a guest wanted it, there was always a way to get it," Lomeli says. "I remember one time when they searched high and low to find a bottle, no two bottles, of Pappy Van Winkle (whiskey). And it was incredibly hard to find, but they found it for the guest."
Since whales spend a lot of time at the gaming tables, they often eat there — which usually means finger foods.
"One of our guests didn't want meals," Moreno says. "He just wanted heavy canapés. He liked the lobster corn dogs we would make. And we would make him sage and Parmesan beignets, or a wonton filled with bacalhau (salted cod). The stranger and more quirky, that's what he liked."
And while both chefs report positive interactions with most of their guests, they were always on guard against provoking someone who had just lost at the tables.
"When I was in a hallway, and I saw somebody, I would always say 'Hello,' but I would never pursue a conversation," Lomeli says. "You try to be invisible, because you never know what happened — if they just lost two or three million dollars."
He says similar discretion is expected when catering a celebrity's private party.
"The best thing you can do is keep your head together. Don't allow anything to bother you. All you're there to do is cook. That's all. Whether you see the craziest things you've ever seen in your life, all you're there to do is cook."
On the flip side, boutique hotel chefs often get to catch some incredibly special celebrity moments. Moreno recalls "a Cosmopolitan resident artist who would stay at The Mansion. He would always feel so comfortable, that he would come to dinner late, and he would just jam on the piano."
For moments like that, and the freedom to not be bound to a menu, both chefs look back fondly on their time feeding the whales.
Contact Al Mancini at amancini@reviewjournal.com. Follow @AlManciniVegas on Twitter.