Hidden lounge at Palazzo has 'Champagne call buttons' at tables
December 13, 2017 - 11:29 am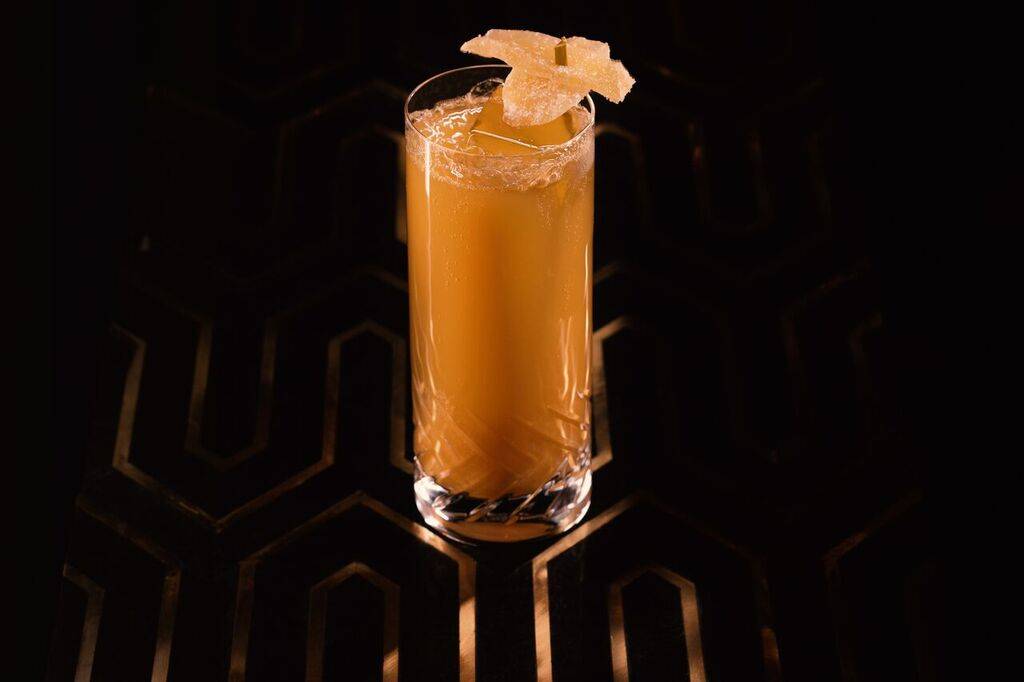 The extensive Palazzo renovations are finally starting to bear fruit, this week in the form of new cocktail lounge Rosina. It's the creation of Sam Ross and David Rabin, the team behind The Venetian's award-winning Dorsey bar. The pair has created a more personal experience this time around.
"It's a bit more of an intimate hideaway than Dorsey," Ross explains of the 65-seat venue, which opened to the public Monday. "It's as hidden as you can be on the first floor of a casino … quite closed off from the casino floor."
What it lacks in size, however, Rosina seeks to make up for in elegance. Along with stunning art deco design, in shades of black, pearl, gold and burgundy, the glassware and bar equipment are examples of the attention to detail Ross hopes will wow patrons.
"Some of the glassware are beautiful Japanese glasses," he explains. "Everything is etched crystal. All of our barware is gold and copper and very, very classy."
It's another luxury feature, however, that's most likely to grab guests' attention. Select tables come equipped with Champagne call buttons patrons can press whenever they need some more bubbly, or any other service from the bar.
Yet however novel those buttons may be, Champagne is not the focus of Rosina's beverage program. That honor is reserved for classic cocktails. In a city where old standbys such as the Manhattan, Dark 'N Stormy, Tom Collins, and negroni have become calling cards of many top mixologists, Rosina will use traditional favorites as a starting point from which the bar team can craft truly personalized creations.
"The menu reads like classic cocktails — we're talking Tom Collinses, Rickeys, Manhattans, negronis – but done exceedingly well," says Ross. "And then the plan is for round two, or for your next visit, perhaps, you might say 'I had the negoni last time. I loved it. What can you do like that?' And (your server) may say 'Great, a negroni is a fantastic starting point. Do you want to stick with gin, or could we do something bitter with whiskey? How do you feel about absinthe? Why don't we try working with sherry instead of the vermouth?' "
Ross promises to add variety to the menu with a rotating selection of fresh fruits that will change every month or so.
"We might have black cherries in season for four weeks, so you can get any of (the drinks) shaken with cherries. Or mangos might be perfect for a month. I love Concord grape season, but that season is only about two and a half weeks long. So that will help keep the menu fresh."
With that kind of variety, Rosina should manage to keep cocktail enthusiasts from getting bored, at least until Palazzo's two other planned cocktail lounges open in the coming months.
The Review-Journal is owned by the family of Las Vegas Sands Corp. Chairman and CEO Sheldon Adelson. Las Vegas Sands operates the Palazzo.
Contact Al Mancini at amancini @reviewjournal.com. Follow @AlManciniVegas on Twitter.