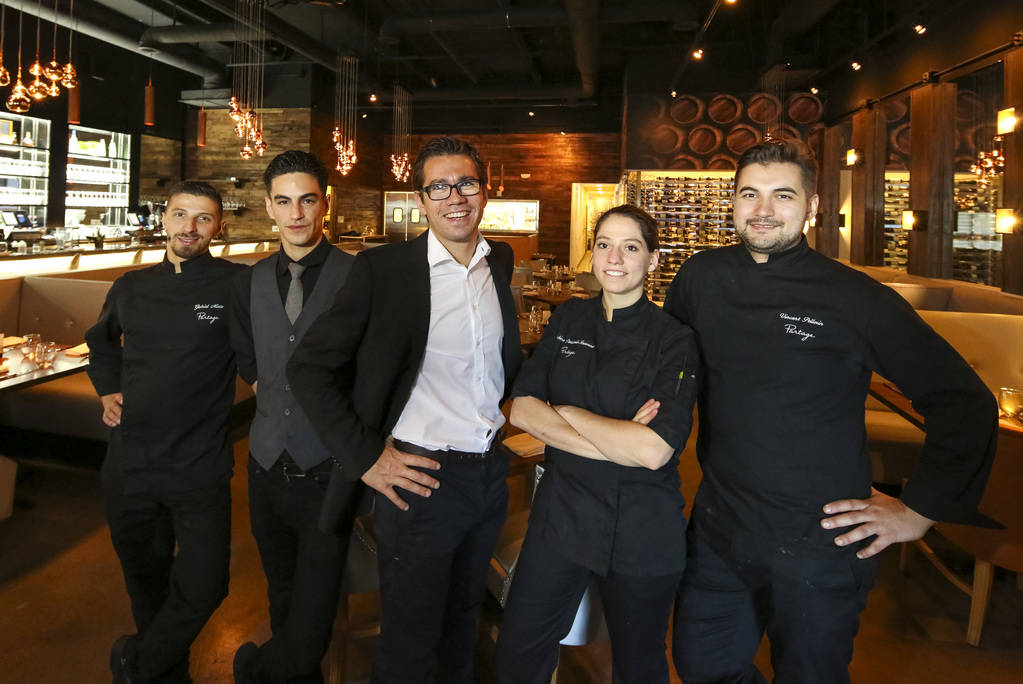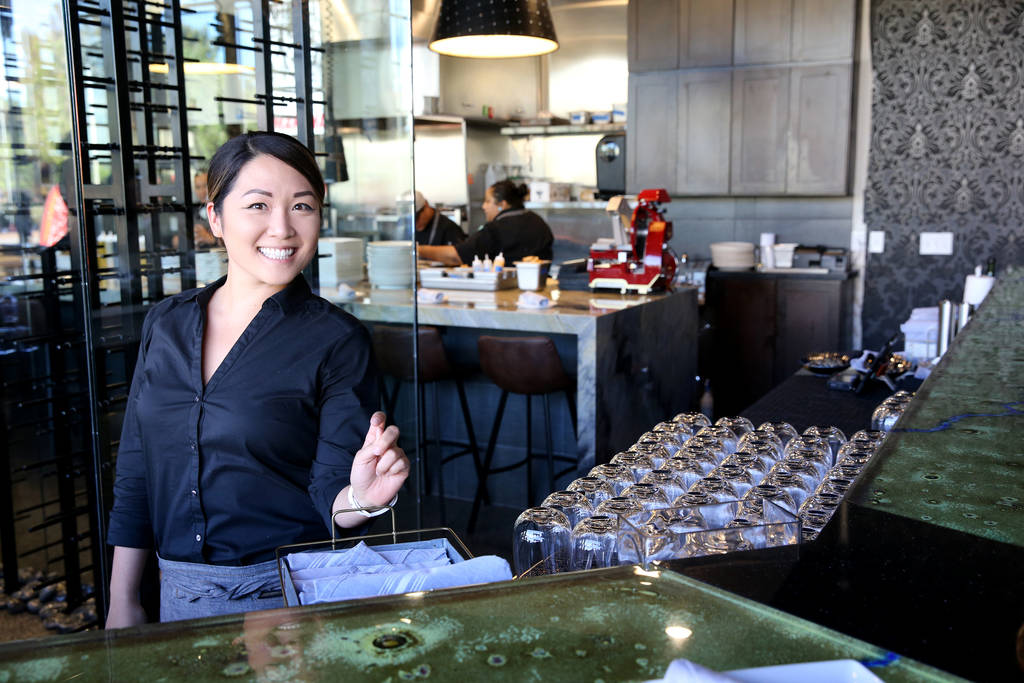 Khai Vu has been working in Las Vegas restaurants since 1993, when he joined his family business, the Vietnamese restaurant Pho So 1 at Spring Mountain Road and Decatur Boulevard. Even then, the neighborhood was generally referred to as Chinatown, despite the fact its dining scene reflected a larger frame of reference.
"Spring Mountain Road from Valley View to Decatur, what we call the original Chinatown or the old Chinatown, was mostly Vietnamese and Chinese, and maybe a few Thai restaurants and Korean restaurants," Vu recalls of the area's ethnic makeup 25 years ago.
In 2018, Las Vegas' still-mislabeled "Chinatown" is a much different dining corridor. It's expanded a bit geographically, extending farther west, and widened a little to include some blocks adjacent to Spring Mountain Road. Once almost exclusively the province of small, moderately priced mom-and-pop operations that valued authenticity over a trendy vibe, the area now includes more hip, sophisticated restaurants in every price range. And it's become a go-to spot for just about any type of dining one could imagine.
Vu's newest restaurant, Mordeo Boutique Wine Bar, is a prime example of these changes. At Spring Mountain and Lindell roads, it's a partnership with master sommelier Luis de Santos, where the chef offers immaculately arranged small plates of Spanish and Latin American food alongside well-curated wine selections in a room that rivals many of the Strip's finest restaurants.
Diversifying over time
Some pivotal moments have helped the Spring Mountain Road corridor expand its culinary reach over the past 25 years. The opening of the robata grill Raku in 2008 paved the way for the neighborhood to explore a variety of Japanese styles, from inexpensive ramen and curry to exquisite sushi feasts. Korean cooking, particularly barbecue, has taken giant steps forward in quality and sophistication. The most recent game-changer: the opening of Sparrow + Wolf in spring 2017.
Chef and owner Brian Howard, a veteran of casino fine-dining restaurants such as Comme Ca, Alize and Lutece, says Spring Mountain Road was his preferred location for his new American restaurant.
"I knew that Chinatown was where I wanted to be," he says. "Obviously the central location to the tourist market, as well as the industry people coming to eat late-night after work. I wanted to be able to offer something unique and different to them."
Success inspires others
Sparrow + Wolf brought a level of creativity and multicultural influence that had rarely been seen in an off-Strip restaurant. And the industry took notice.
"Sparrow and Wolf kind of gave us something refreshing outside the (Asian) scene," de Santos says. "You were going to Spring Mountain thinking it's all Chinese dim sum or Vietnamese pho. But now you're seeing it evolve."
Nikolas Kalpokdjian also took note of Sparrow + Wolf's success. At the time, he was looking for a location for his second Las Vegas restaurant. As partner and manager of Eatt on West Sahara Avenue, which specialized in French cuisine prepared by European chefs with Michelin-star experience, he was looking for a location for a higher-end venue called Partage that would offer multicourse tasting menus. He was drawing tourists willing to take the 20-minute Uber ride to his existing restaurant. But he wanted someplace with easier access, and the Strip was too expensive.
"I realized when I went to Sparrow + Wolf, within two or three weeks of it opening, there's something going on here," he says of his first visit to Howard's space. Not only was the location close enough to Las Vegas Boulevard to attract vacationers, it also was convenient for restaurant workers looking for a place to grab a bite after work.
"When I walked into the restaurant, I stopped by four or five tables to say 'Hi' to people from the industry. And I liked that."
The center of town
Partage opened last month in an Asian-themed strip mall on Spring Mountain Road off Valley View Boulevard. In just a few weeks, Kalpokdjian says he has discovered the location gives him easy access to several audiences for his gourmet French cuisine.
"It brings a different crowd (over the course of) the night," he explains. "You have basically locals from 5-7. And then you have tourists from 7-9 or 10. Then you have industry people until 1 or 2 a.m. So you can do three seatings and be able to please and accommodate each of the crowds."
De Santos is planning a similar three-prong marketing strategy at Mordeo, with a social hour for the 9-5 crowd, dinner service for locals and tourists, and late-night dining for food and beverage industry workers. He says this neighborhood, with its proximity to I-15, the 215 Beltway, Summerlin and the Strip, is the only one in Las Vegas that could accommodate that.
"Spring Mountain to me, and I'll probably get flack for this … it's the downtown that downtown wanted to revitalize. This is where people are coming for the diversity."
This story has been corrected to convey that the restaurant Pho So 1 is open for business.
Contact Al Mancini at amancini@reviewjournal.com. Follow @AlManciniVegas on Twitter.