How one of Las Vegas' only Black female executive chefs mentors next generation
Updated February 24, 2023 - 7:16 am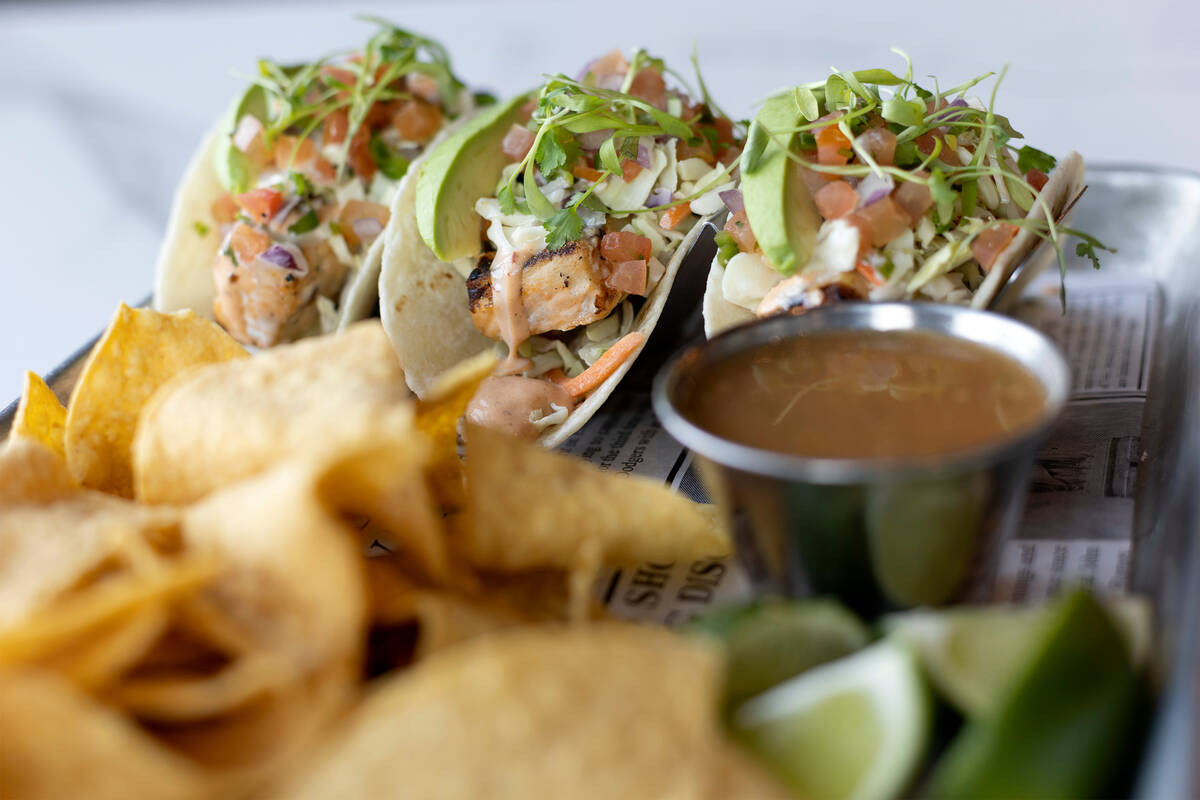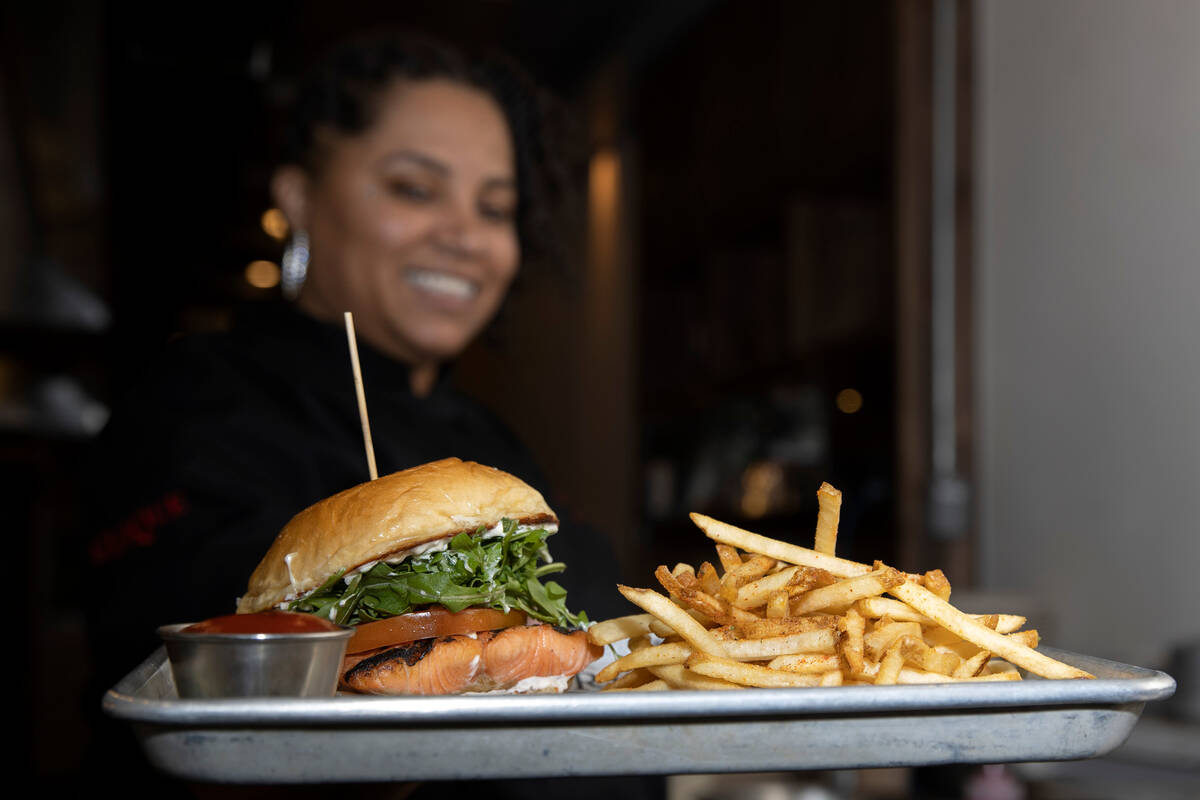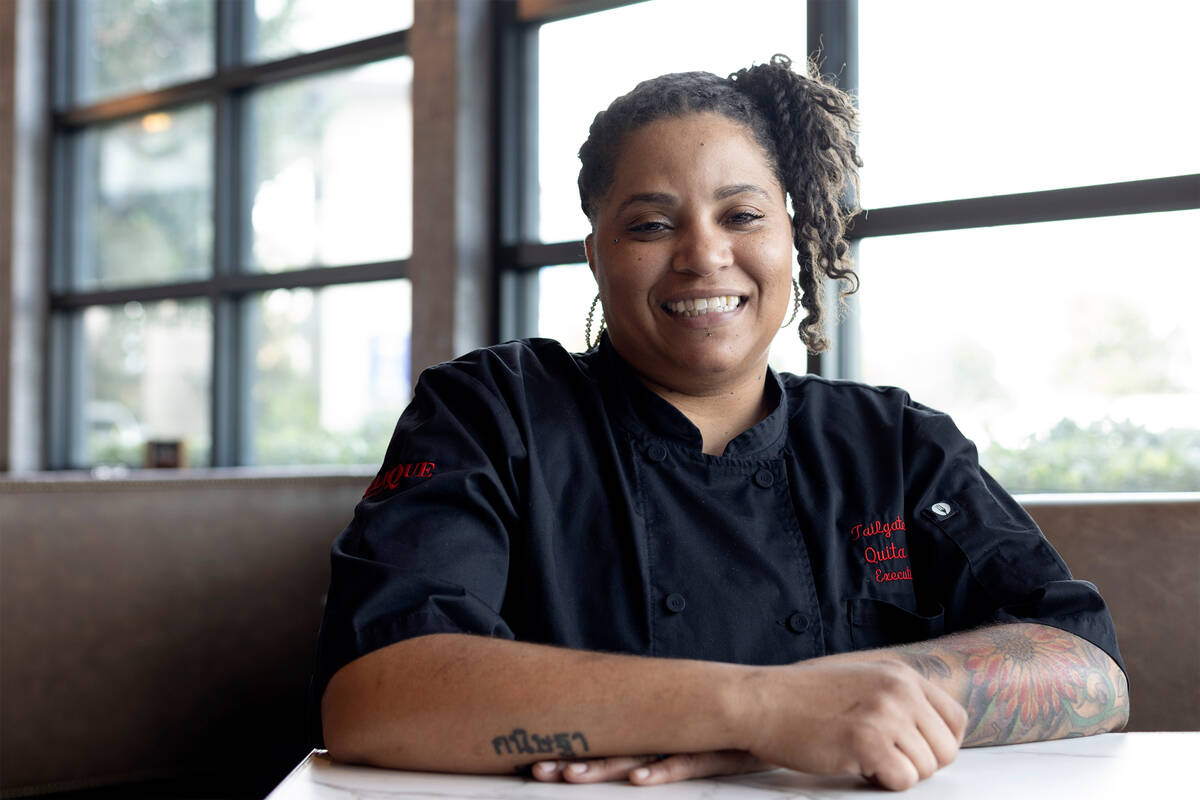 Marquita Duren wasn't going to work in pastry: "I have heavy hands," she said. "The fondant was going to explode as soon as I touched it."
Duren wasn't going to flourish waiting tables, either: "I was a server for six months for $5.25 an hour at the Olive Garden on Flamingo. I am the clumsiest person ever. That serving thing would have gone nowhere."
But the cooking thing, that took, and 18 years after graduating from cooking school and moving to Las Vegas, after line cook stints at Hooters and Luxor's Diablo's Cantina, after promotions from line cook to sous chef to executive chef at The Still sports bar in The Mirage, Duren is now the executive chef at Tailgate Social in Palace Station.
"I moved to Vegas alone, no family. I wanted to challenge myself in the industry, see what I could become, and here I am," the chef said.
Duren is also among the handful of executive chefs in Vegas who are Black women. In an ideal world, in an ideal restaurant business, Duren said she would think of herself simply as a chef, but in the absence of ideal, personal identity plays into professional identity.
"It shouldn't have to be that way, but it is," Duren said. "I was taught that in culinary school: We'll have more challenges to overcome as women. Before becoming a chef, as a line cook, there were times — the majority of the time — I was the only woman in the kitchen.
"They're hard on you to see if you're strong, to see if you're going to break."
At 38, Duren is still young enough to relate to up-and-coming cooks and chefs and front-of-house staff while being experienced and accomplished enough to be a mentor.
"I can tell them you need to work hard. You need to have a backbone. You don't have a choice about a backbone. I'm there for them when they need to talk. I'm there to uplift them. I'm there to encourage them. I can tell them if you put your foot forward and work, there's always a place to go.
"I didn't have that coming out of culinary school."
Hesitant at first
Following her departure from Diablo's Cantina, Duren took a break from being an executive chef, joining Tailgate Social as executive sous chef in January 2022.
"I wanted to enjoy my life a bit more," she said. "You get more freedom as a No. 2: assisting, covering, being there for the executive chef but not responsible for everything."
When she was offered the executive chef position in May 2022, she paused before ultimately accepting.
"I decided it was great to have another venue under my belt and throw some 'Quita spin in there."
Getting creative with specials
One of the first spins Duren deployed was to give the menu "a little more spice, a little more season to it," she said. "It was a little bland."
Specials have contributed to this approach, like the grilled salmon sandwich on a toasted roll swiped with lively aïoli and dressed with tomato and flurry of arugula.
"With me being a pescatarian, I love to add more seafood items to the menu," the chef said.
The salmon sandwich is scheduled to join the regular menu in March. The Big Daddy breakfast sandwich, on the current brunch menu, started out as a Father's Day special.
The Big Daddy layers a maple sausage patty, bacon, a fried egg, American cheese and blueberry aïoli — the chef loves aïoli — between toasted brioche, with potato tots providing backup.
"I'm all about the sweet and savory when it comes to brunch," Duren said. "I'm a jelly person when it comes to sandwiches. I thought, 'Let's do blueberry aïoli instead of jelly.' That's the sweet part, plus the saltiness of the bacon."
Past specials include a lobster bisque, boil and grilled cheese; potential specials include a shrimp sandwich and Friday fish and chips.
Sports bar menus tend to be narrower than menus at many other restaurants, so "specials let me free-range," the chef said.
Sticky fingers, blazing tongues
What would a sports bar be with tacos and wings?
At Tailgate Social, grilled mahi mahi tacos are furnished with sweet cabbage, sliced avocado, pico de gallo and, yep, chipotle aïoli. There are friendly neighborhood chicken wings with five dipping sauces, and then there are mouth-searing moments of magma dubbed the Wings of Fire.
This challenge gives folks four minutes or less to gnaw down eight wings swaddled with incendiary secret sauce that includes arbol chiles, house chile oil and chile powder. Beer, milk or ice cream help ease the fire.
"We're up there," Duren said of the heat level, equating it to at least ghost chili spicy. "You do have a waiver you have to sign." Winners receive a T-shirt and bragging rights; losers have to pay $21.99 for the wings.
Another special, the game day platter, sends 2 pounds of wings, eight sliders of choice, chicken quesadillas, fries of choice and dipping sauces onto the pitch, feeding six to eight.
Out front, with blazers
In chef Duren's kitchen, smartphones need to be on silent. She wants to provide her staff with challenges, but never challenges they feel they can't meet, she said. And yelling? It's a cleaver when a sushi knife is required.
"If you need something on the fly, it's still a high tone but not disrespectful," Duren said. "You have to have a way of talking to someone. I always want to treat people better than I was treated."
The chef has had an idea, halfway between sorta serious and the musing of an idle hour, that she might want to try assisting in managing the front of the house of a restaurant.
"It would be something else under my belt," she said. "A cute transition to little blazers."
But then she remembered waiting tables at Olive Garden. Wasn't she, in the end, thankful for the kitchen? She smiled: "Oh, yes."
Contact Johnathan L. Wright at jwright@reviewjournal.com. Follow @ItsJLW on Twitter.