How to make Papa Salvatore cocktail from Vetri Cucina at the Palms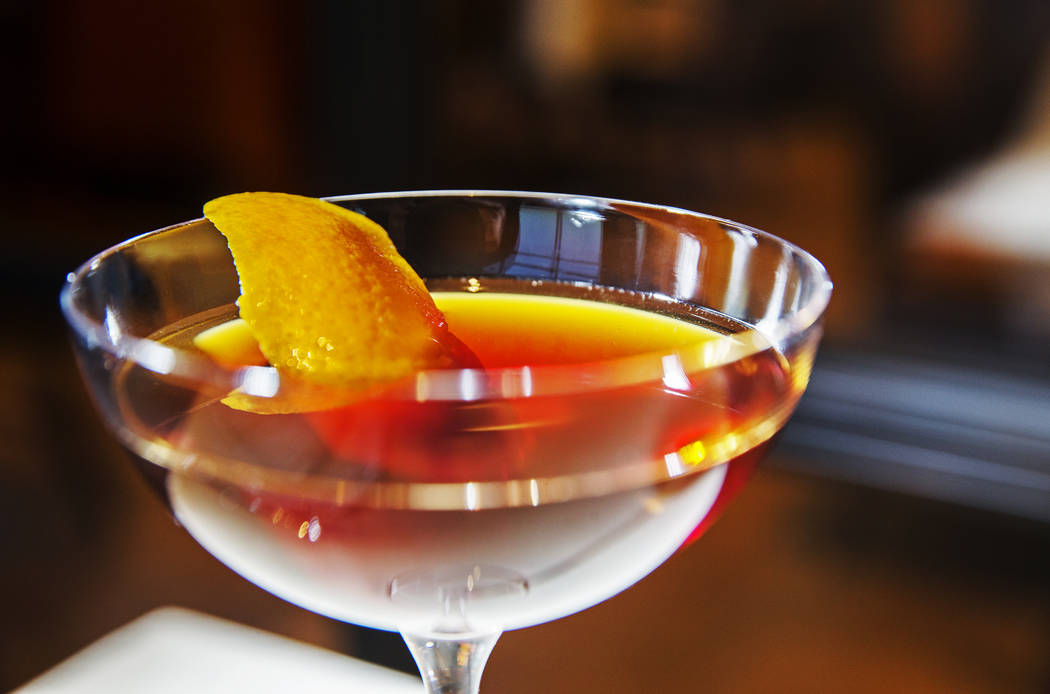 This cocktail is dedicated to, and named after, Marc Vetri's father, Salvatore. It's loosely based on the classic Blood and Sand cocktail, and the Vetri Cucina bar team at the Palms offers a few upgrades to the original, including substituting Grand Marnier for orange juice.
Ingredients
1½ ounces Chivas Regal 18 Year Scotch
½ ounce Grand Marnier
½ ounce Ratafia Ciliegie
½ ounce Averna
Garnish
Flamed orange peel
Directions
Add all ingredients to a glass of ice and stir to chill. Strain into coupe glass. Garnish with orange peel.