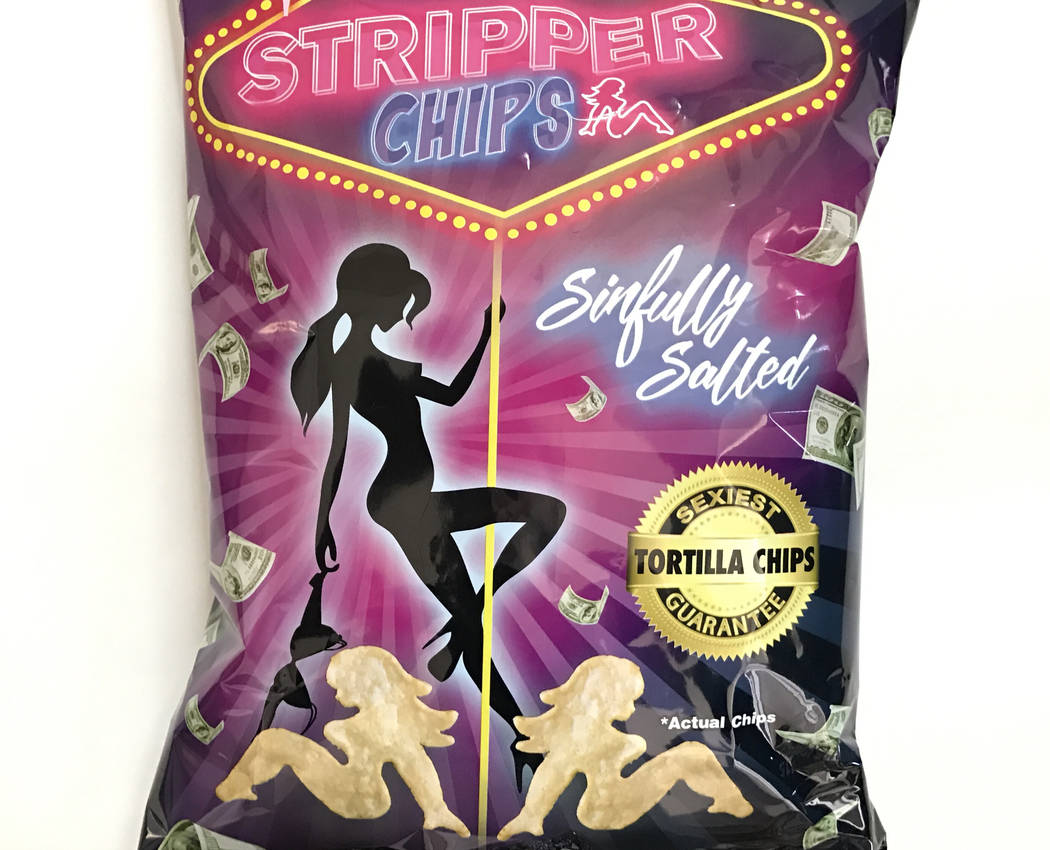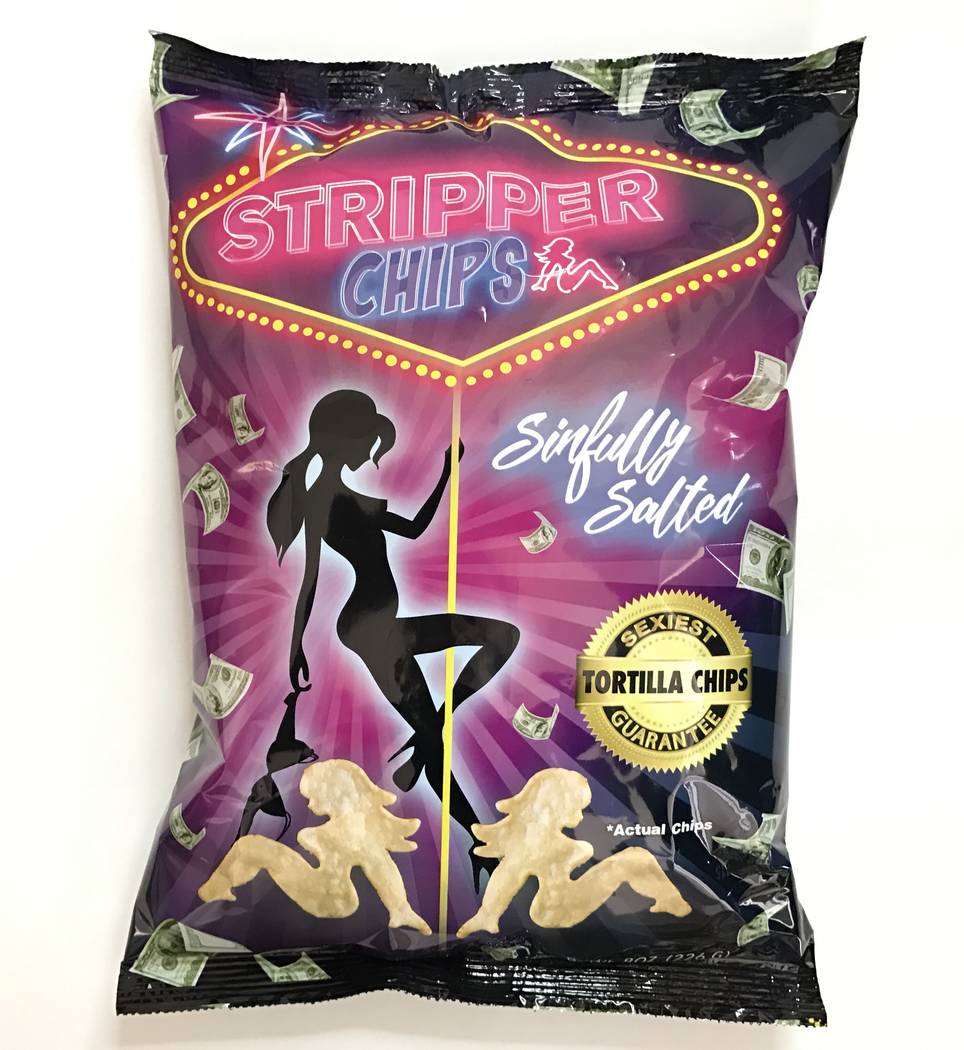 In a city that's had pole dancers rolling up and down its main drag and a line of nearly naked female posteriors preserved in bronze, Stripper Chips, it seems, were inevitable.
The new snack, which is easy to envision in every bachelor-party limousine in town, are the brainchild of Jon Peper, a Los Angeles resident who was born and raised in Las Vegas. And yes, they're shaped like strippers — or, at least, like the naked female profile sometimes seen on long-haul truckers' mud flaps.
Peper said he got the idea from another product he saw in a Southern California grocery store.
"There are these chips called Homeboy chips, made by ex-cons," Peper said. "That's on the back of the bag. When I read that, the thought that came to my mind was if ex-cons have their own chips, strippers should have their own. It just had a funny ring to it, and that's how Stripper Chips were born."
Peper said his mother is always honest with him, so he ran the idea by her.
"My mom thought it was really funny," he said. "Almost everybody thought it was a pretty funny, over-the-top idea."
He wanted the chips to be produced in Las Vegas and found Tortillas Inc., which directed him to a company that could make the special cutter.
"I invested a little over $1,000," Peper said. "I had no idea if it was just going to be mush. They sent me the pictures, and I was amazed at the detail."
Peper, a one-time tennis prodigy who says he was the first non-family member to be coached by Andre Agassi's father, Mike, said he left Las Vegas in 1999 when comedian Louis Anderson "gave me a huge break to get into show business" — he went to work as a writer on "Family Feud" when Anderson hosted the show. Since then he's been involved mostly in reality shows.
Peper said the chips are available at Snackers at 3315 S. Valley View Blvd., Liquor Library in the baggage-claim area at McCarran International Airport, and Fabulous Freddy's, including its kiosk on the Strip at Fashion Show mall. A bag is $2.99.
Right now, the only flavor is Sinfully Salted, but Peper's planning to branch out.
"Probably Busty Barbecue would be the next one," he said.
Contact Heidi Knapp Rinella at Hrinella@reviewjournal.com or 702-383-0474. Follow @HKRinella on Twitter.