Hundreds of meal deals across Las Vegas for Restaurant Week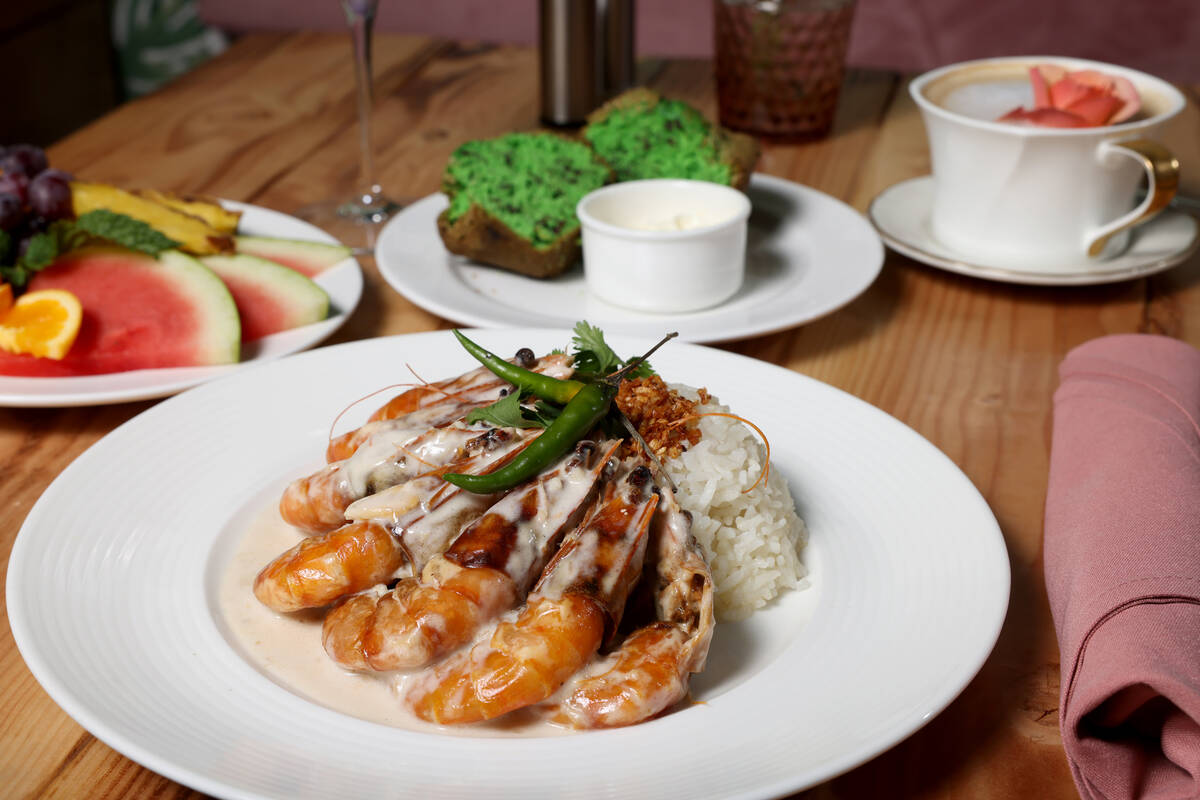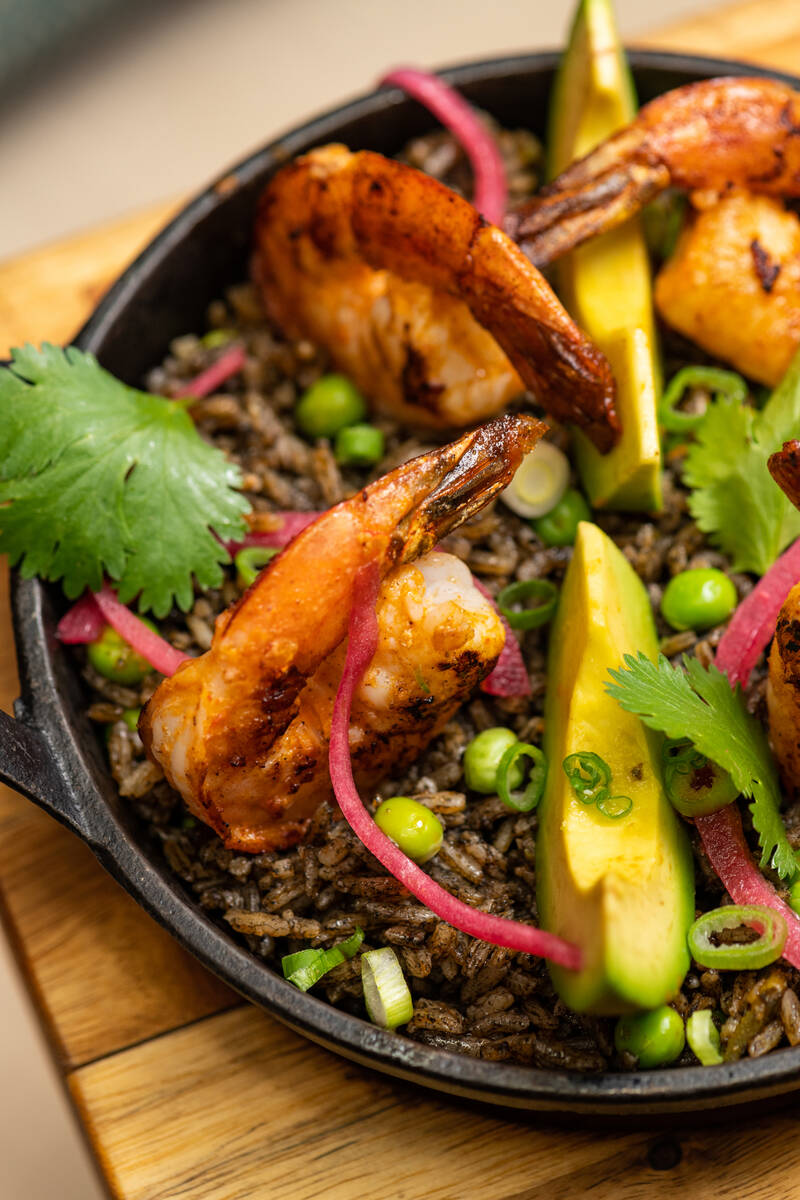 The annual Las Vegas Restaurant Week begins Monday and runs through June 16, again offering Vegas diners abundant opportunities to do good by eating well.
The event, organized by Three Square Food Bank, raises money to help the organization provide hundreds of thousands of meals to folks in need in Southern Nevada. Last year, Restaurant Week raised about $200,000, supplying more than 625,000 meals, according to Three Square.
This year, 207 food and drink establishments are participating in the week (12 days, actually), the most ever, organizers said. These participants are variously offering prix fixe menus that range from $20 to $80, with $4 to $6 from each sale donated to Three Square.
Another 25 establishments are featuring special promotions in which a fixed percentage of the proceeds is donated to the food bank. Tito's Handmade Vodka also made a donation for marketing outreach.
"Restaurant Week shows me that there is a culture and there is a community here. The restaurants have come forward this year like never before," said Will Edwards, event marketing manager for Three Square. "It means they do understand we have a hunger problem here, and they want to do their part in tackling that."
Filipino-inspired lunch and brunch
Nearly 60 establishments are participating for the first time in 2023, offering either prix fixe menus or special promotions, Edwards said. Among them is the Filipino-influenced Pink Duck Kitchen, which four friends opened in February on West Sunset Road in Henderson. One friend drives a Jeep, and the restaurant name nods to the practice of Jeep owners placing rubber ducks on each other's vehicles in camaraderie.
Why did Pink Duck decide to become a participant?
"The four of us come from restaurants on the Strip that always participated in Restaurant Week, so when Three Square reached out to us, we jumped at the opportunity," said Flor Castaneda, one of the owners. "We love what Restaurant Week represents, and it is such a special way to give back to the community."
Chef Fatimah Madyun is sending out two prix fixe menus.
A $20 three-course brunch features choice of beverage, second course and main course (ube pancakes, chilaquiles or pandan swirled waffle).
The extensive $30 lunch menu begins with choice of beverage, proceeds to choice of second course (PDK burger, longsilog sweet pork sausage with garlic rice and eggs, or ginataan na hipon shrimp cooked in coconut milk), and finishes with a choice of dessert (pineapple upside down cake, pandan ice cream sandwich or pandan tres leches).
Prix fixe menus all over town
Here's what some other restaurants are featuring for Restaurant Week:
■ Balla Italian Soul in Sahara Las Vegas is serving an $80 three-course dinner menu with choice of antipasti, pasta and wood-fire dish (sea bream or Piedmontese flat iron steak).
■ The Charcoal Room in Santa Fe Station is presenting an $80 three-course dinner menu consisting of a wedge salad, a bone-in New York steak and crème brûlée.
■ Chica in The Venetian is sending out a $30 three-course brunch menu with choice of first course, choice of second course (Yucatecan breakfast gorditas, seafood with squid ink rice or chilaquiles rojos), and tres leches with fresh fruit.
■ El Dorado Cantina in Tivoli Village is offering a $40 three-course dinner menu with choice of starter, choice of main course (grilled mahi, pulled chicken tacos, carnitas tacos, roasted corn and poblano tacos or crisp beef and brisket tacos), and flan for dessert.
■ Ferraro's Ristorante is featuring an $80 four-course dinner menu with soup or salad, choice of pasta, choice of entrée (salmon, chicken Vesuvio, veal piccata or filet de Manzio), and choice of dessert.
■ Gaetano's Ristorante is presenting a $50 three-course dinner menu with choice of first course, choice of main course (mezzaluna veal-stuffed ravioli, orecchiette Calabrese, penne all vodka or eggplant rollatini), and choice of dessert.
■ Island Sushi & Grill is provisioning $20 lunch boxes with char siu manapua, garlic chicken, spam musubi, shoyu ahi poke, steamed edamame and a malasada.
■ Kassi Beach House in Virgin Hotels Las Vegas is presenting a $60 four-course dinner menu with wine pairings that features a starter, choice of second course, choice of main course (bucatini all'Amatriciana, mushroom carbonara, salmon, roast chicken or steak frites), and choice of dessert.
■ Kona Grill is offering a $40 three-course dinner menu with choice of first course, five choices for the second course (sweet chili-glazed salmon, Kona chicken and jasmine rice stir-fry, cilantro lime chicken, 10-ounce prime rib or Kona surf and turf), and choice of dessert.
■ 138 Degrees is serving a $60 three-course dinner menu with choice of first course, choice of main course (swordfish, rabbit cavatelli or aged short rib with polenta), and choice of dessert.
■ Osteria Costa in The Mirage is offering a $50 three-course dinner menu with choice of starter, choice of second course (lumache alla vodka, linguine and clams or fettuccine Bolognese), and choice of dessert.
■ Sushi Roku in the Forum Shops at Caesars is serving a $160 izakaya menu for two featuring Brussels sprouts chips, yellowtail and chiles, hanabi spicy tuna on crisp rice cake, filet mignon "japonais," choice of two nigiri pieces, popcorn shrimp white lotus roll, spicy panko shrimp roll and mochi ice cream.
Listed items could be subject to change. For more information, visit threesquare.org, Facebook (@ThreeSquareFoodBank), Instagram (@threesquarelv) and Twitter (@threesquarelv).
Contact Johnathan L. Wright at jwright@reviewjournal.com. Follow @JLWTaste on Instagram and @ItsJLW on Twitter.