Knights' Ryan Reaves finds golden reception for his new beer
Updated December 28, 2018 - 2:13 pm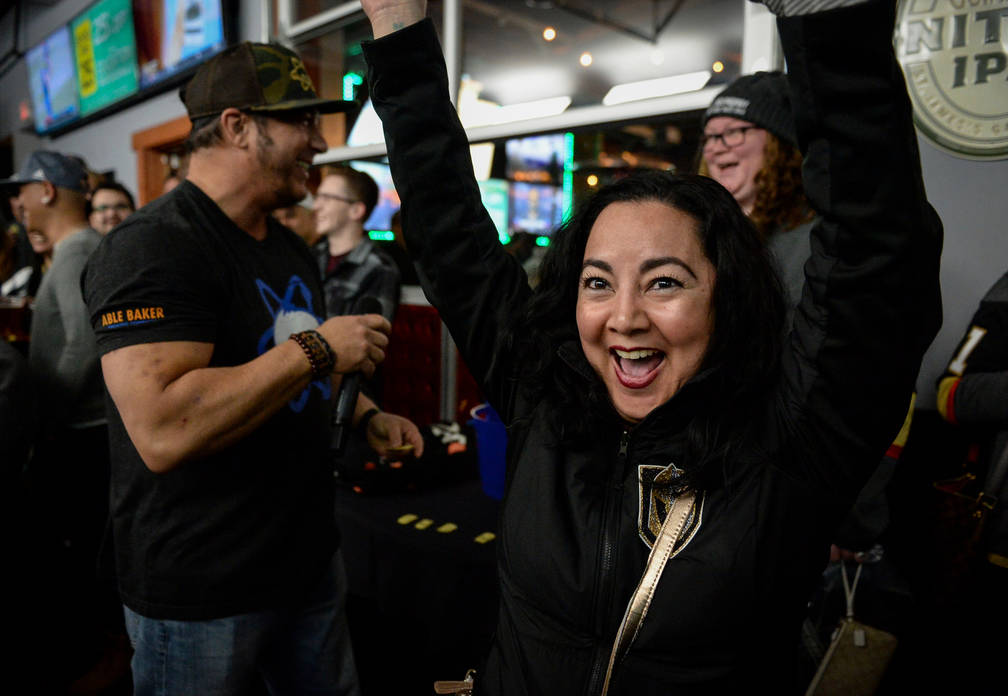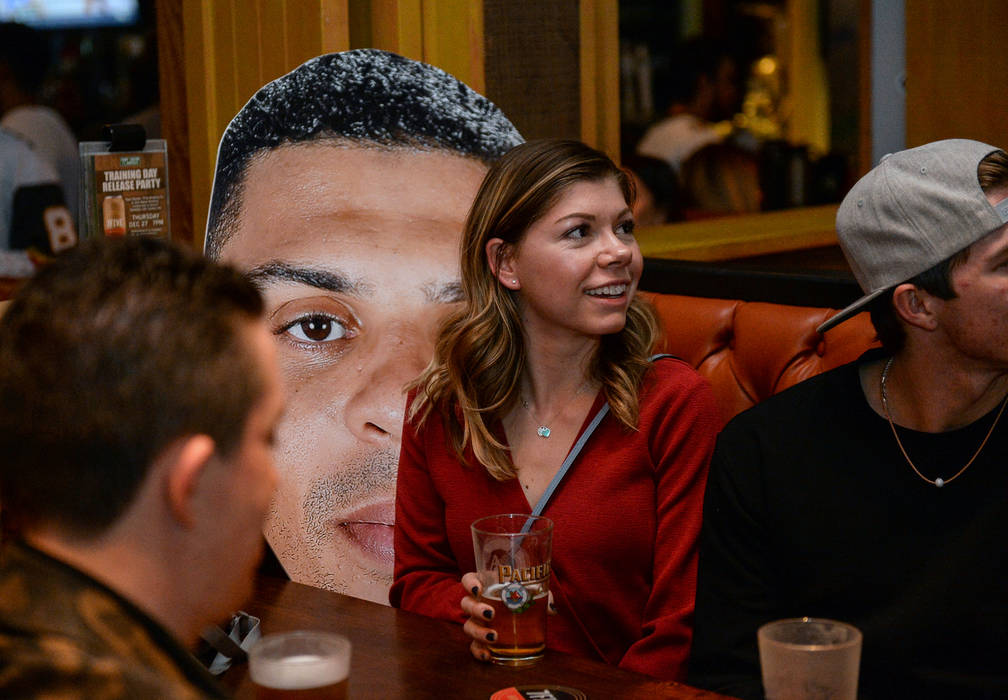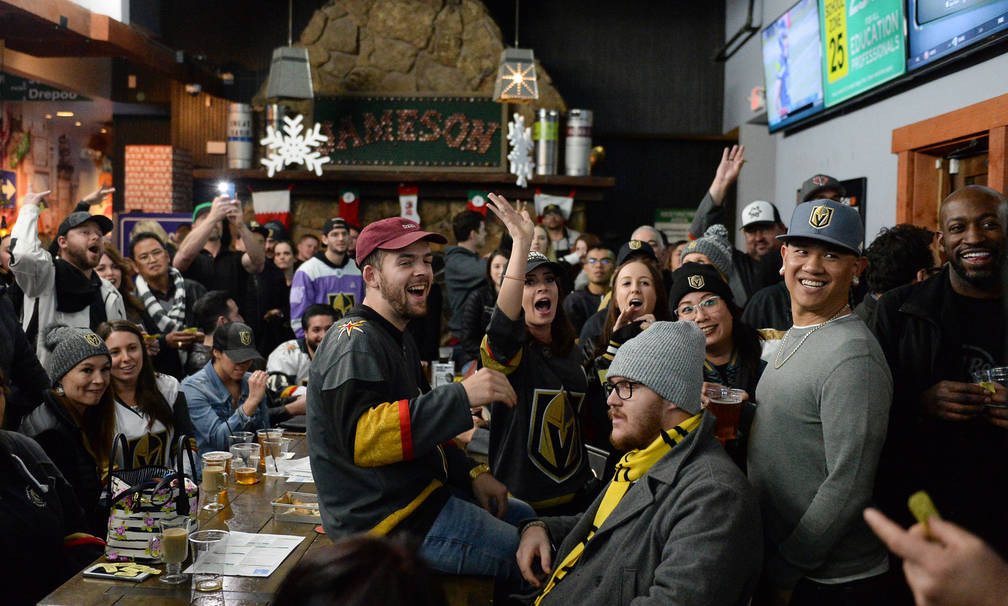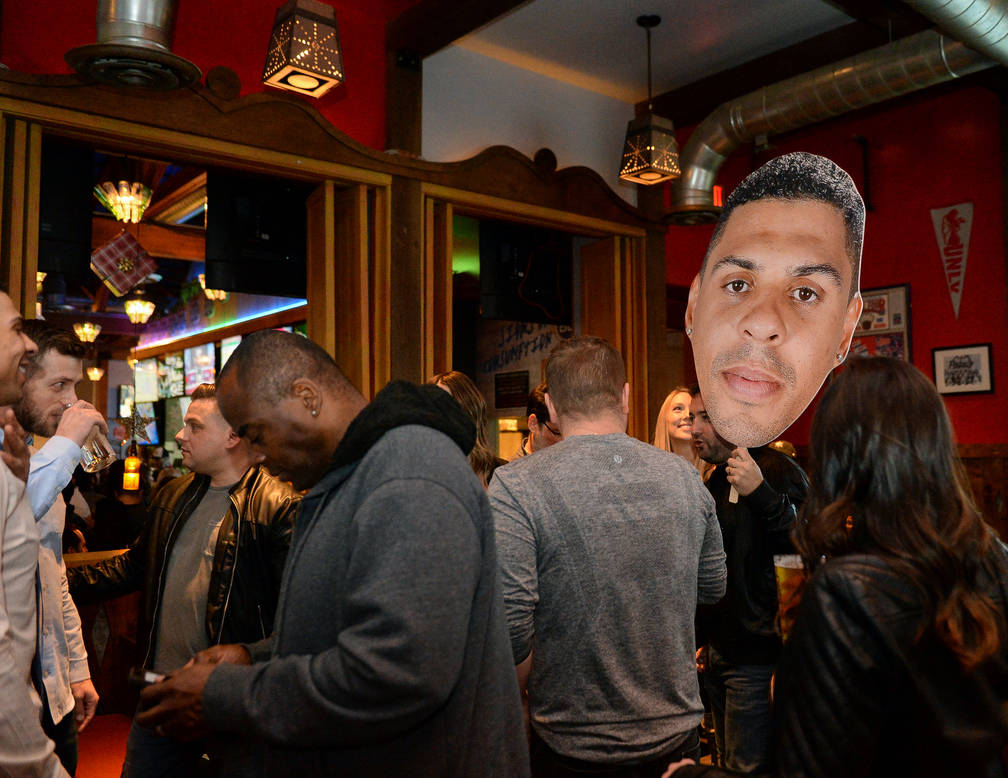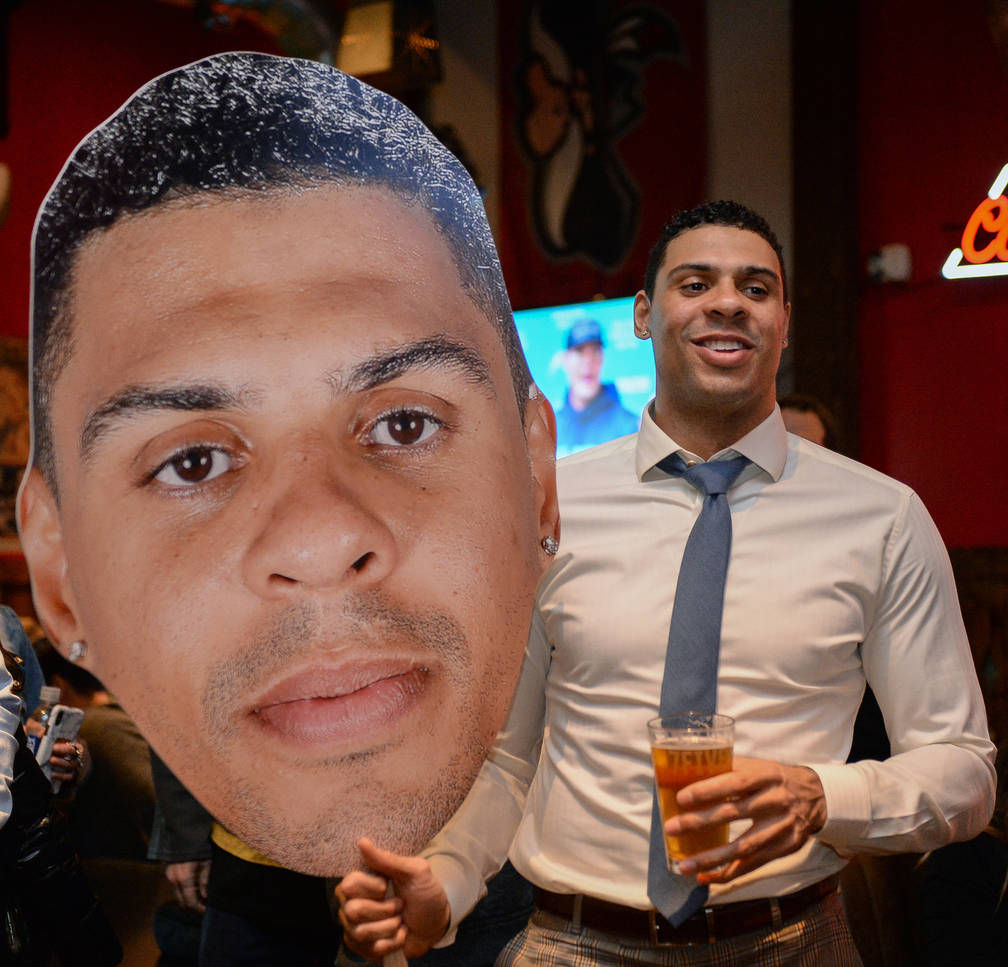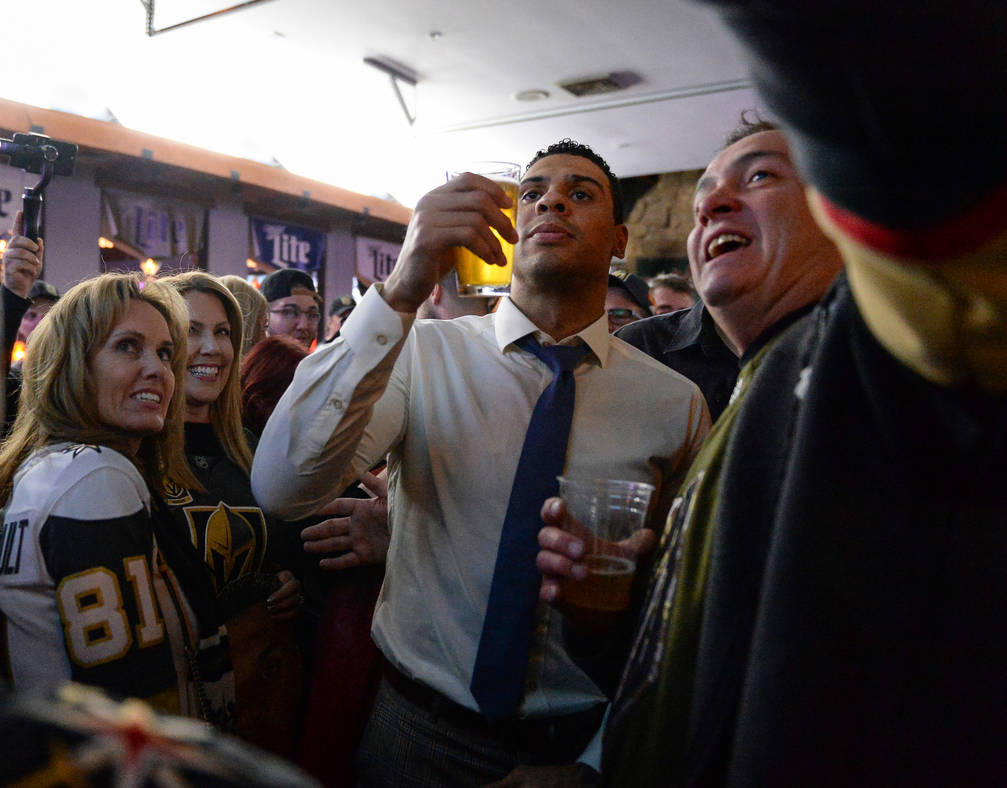 Before Ryan Reaves even arrived at Thursday night's release party for his new beer, Training Day golden ale, it was selling better than anyone had expected.
"We had to go get more beer from the brewery already, so I think that's a good sign," said Adam Coates, Reaves' partner in 7Five Brewing.
Reaves was en route from the Golden Knights' victory over the Colorado Avalanche at T-Mobile Arena to the festivities at PKWY Tavern on West Flamingo Road. He arrived to a packed house of fans happily enjoying Training Day, which he describes as "a little bit hoppy, but not too much that people are going to be scared of (it)."
"It's got a little bit of kick to it, but nothing that's going to overpower you. It's got some crispness at the end. … Some citrus notes to it, but definitely smooth enough that you can have a couple of them."
The Golden Knights forward, who also created his own beer in St. Louis, said he's a relative newcomer to the craft beer world.
"I only got into it probably two, three years ago," he said. "I used to drink Rolling Rock every day, and one day I … couldn't drink Rolling Rock anymore. And it was IPAs ever since then, and I've kind of got into the stouts and the pale ales and some heavier IPAs. But yeah, I'm definitely a craft guy now."
Coates said 7Five will reflect Reaves' personal journeys in the worlds of both hockey and beer.
"Ryan wasn't a first round draft pick; he was a fifth-round guy," Coates said. "He played in the minors, and he worked his way up to the pros. And he did the same thing with beer in a way. He started as a lager drinker and then switched to a pale ale or a golden ale, and then an IPA, and then some of the bigger beers. We really want to try to mirror that with some of the beers we have with 7Five. And Training Day golden ale is kind of that stepping stone. So if you want to follow his hockey career, it's moving from junior to playing in the minor pros."
To create Training Day, 7Five partnered with local Able Baker Brewing. Together, they created a golden ale for the Golden Knight, with an alcohol by volume of 5.75 percent (which, like the name of the company, is a reference Reaves' jersey number: 75). But there was one big test before Reaves was ready to put his name on it.
"He came over and took a bunch of growlers to the locker room for the team after one of the games," Able Baker owner James Manos said. "They did a growler tasting two or three nights. He called me back, and said 'That recipe works,' and that's what you're tasting today."
Training Day is available on tap at all local PKWY locations, and Manos said it will be "widely available" in other valley bars soon.
Coates said they're hoping "to have a packaged can product in 2019 as well as a rollout of a number of other beers."
More Golden Knights: Follow at reviewjournal.com/GoldenKnights and @HockeyinVegas on Twitter.
Contact Al Mancini at amancini@reviewjournal.com. Follow @AlManciniVegas on Twitter.