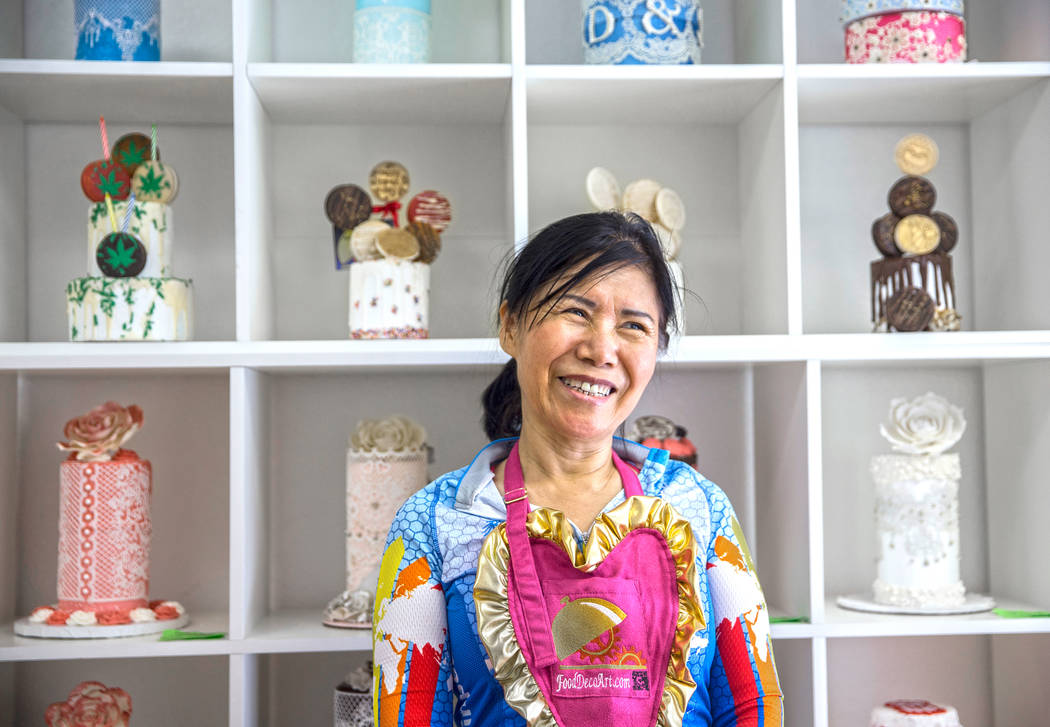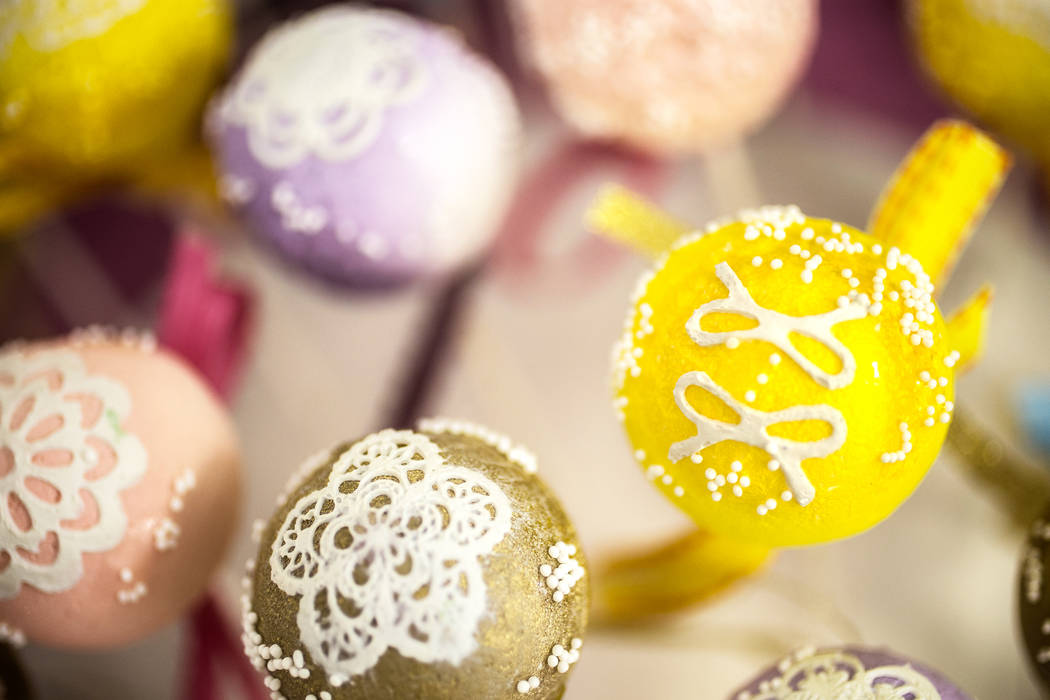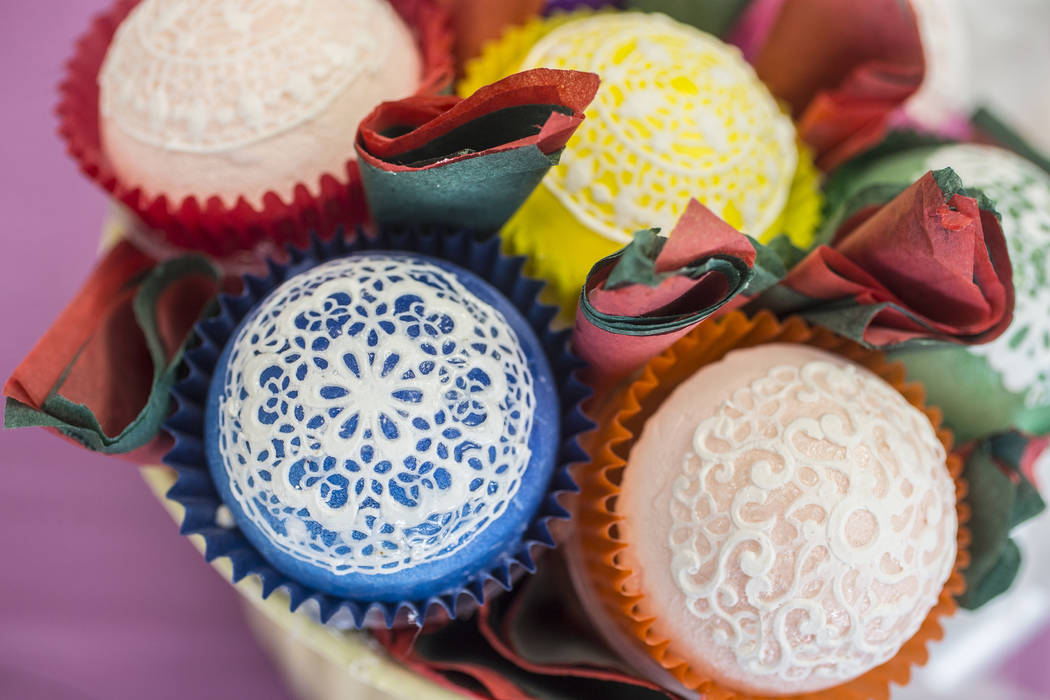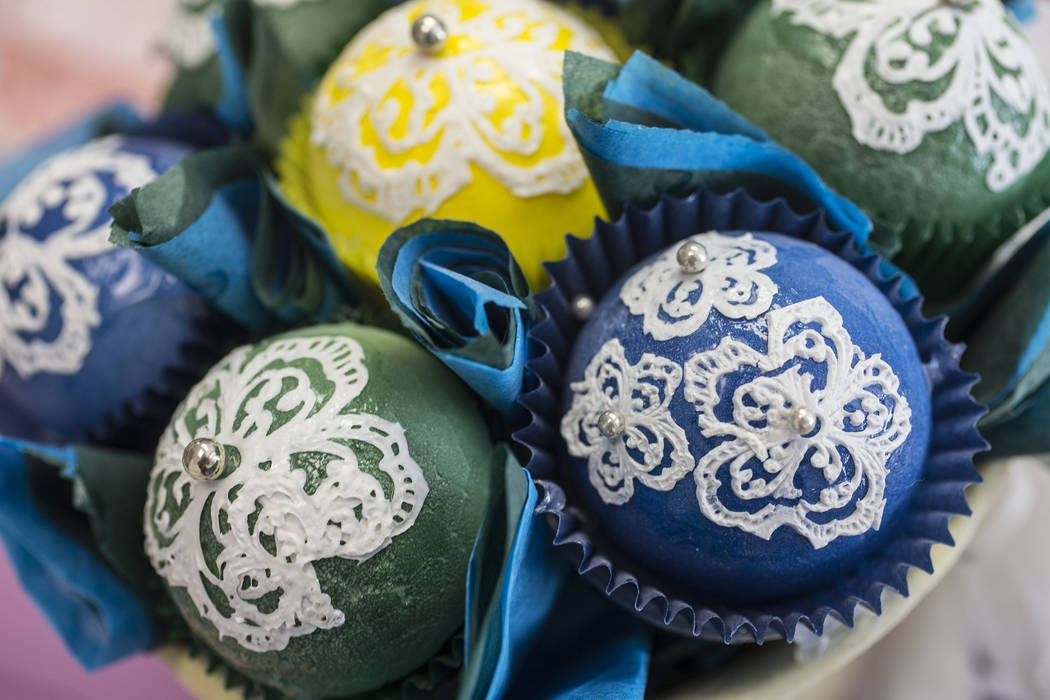 Sure, you could use edible flowers on your cake, more au courant would be to decorate the cake with lace — that you can eat.
Sun Keeler, owner of Food Deco Art, produces vegan, gluten-free edible lace in numerous designs and colors (even chocolate), which add elegance to the plainest cakes. The average length of a lace border is 14 inches, which will go around a 4- or 5-inch cake. But the borders can be combined for large cakes or more elaborate displays, and elements of them can be used to decorate smaller projects; for example, a medallion from a larger design can be used to top cupcakes, cake pops or Easter eggs.
Keeler also has ostrich feather designs, and Native American-style dream catchers.
They even float, so they can add decorative accents to beverages, if only for a brief time before they dissolve.
"It's a very flexible product," Keeler said, meaning that literally and figuratively, since the lace can be easily curved or shaped into domes or even into tiaras for your tiny ballerina.
She also produces vegan, gluten-free truffles, which can be used to decorate cakes instead of, say, buttercream, and also makes edible gold.
Keeler moved to Las Vegas in 2007 from Chicago. A native of Korea who left there in 1979, she had several businesses in Chicago and traveled all over the world with her spouse, who worked as a consultant. After her spouse's death Keeler knew it was time for a life change, and a friend of a friend encouraged her to move to Las Vegas.
"I didn't know that was a bad time," she said with a smile, referring to the recession. "I love the warm weather."
Keeler, who speaks Chinese and Japanese as well as Korean and English, used to create food art as a hobby, but after a few more life changes decided to turn it into a business and Food Deco Art was born. She has a commercial kitchen for creating the lace, a workshop and an office, although she plans to eventually consolidate operations.
The lace is made of a mixture of rice starch, glucose, xanthan gum, fructose, vanilla flavor, glycerin and citric acid. It's spread on an embossed silicone mat and oven-baked at a low temperature.
"Everybody's looking for gluten-free," she said, pointing out that in countries such as China, gluten isn't even an issue, since foods such as rice and tapioca are used much more frequently than wheat.
Keeler sells her products at the farmers market at Tivoli Village on Saturdays, on Amazon and at her office, 1516 E. Tropicana Ave., Unit 110, by reservation (call 702-503-2828 or email fooddecoart@gmail.com).
One lace border is $15, and three are $40. She also sells do-it-yourself kits, starting at $75, and various parts for the cakes.
Contact Heidi Knapp Rinella at Hrinella@reviewjournal.com or 702-383-0474. Follow @HKRinella on Twitter.