Las Vegas bars and restaurants unveil holiday menu items
December 22, 2017 - 2:43 pm
Updated December 22, 2017 - 8:15 pm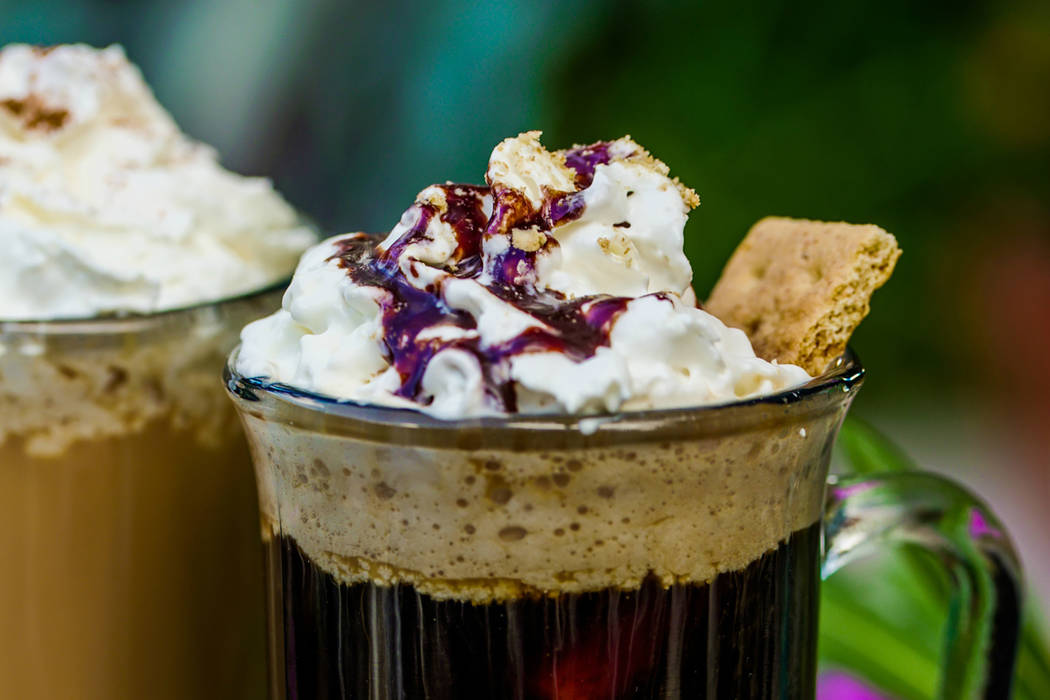 Spiked coffees at Park on Fremont
Park on Fremont is taking the chill off the winter days with a number of hot spiked coffees. They include the S'More (chocolate vodka, toasted marshmallow syrup, whipped cream, a chocolate drizzle and graham cracker crumbles), the Pumpkin Spice (pumpkin pie vodka, pumpkin syrup, half and half, whipped cream and a nutmeg sprinkle) and the Salted Caramel (salted caramel vodka, Kahlua Salted Caramel, half and half, whipped cream, a caramel drizzle and a pinch of salt). They're $10 each.
Seven Fishes dishes
Rao's at Caesars Palace is serving an Italian Feast of the Seven Fishes from Friday through Sunday. Dishes will include baked clams oreganata, seafood salad, blue crab and corn chowder, seared halibut and lobster pot pie and are priced at $19 to $46, with the lobster at market price. Call 702-731-7267.
Seven Fishes prix fixe
Giada at The Cromwell will serve a Feast of the Seven Fishes tasting menu Sunday and Monday. It will start with a signature antipasti platter of lobster arancini, fritto misto and insalata di rinforzo and continue with lemon prosecco risotto with shrimp and lobster, stuffed branzino with spaghetti squash and chestnuts, and grilled lobster. It's $120. Call 855-442-3271.
Boxing Day dinner
Crown & Anchor British Pub, 1350 E. Tropicana Ave., will serve a traditional Boxing Day dinner Tuesday. The dinner starts with a choice of soup or salad and continues with prime rib, a baked potato, green beans with almonds, mince pie with warm brandy sauce and a Christmas "cracker" for celebrating. It's $20.95, and serving begins at noon.
Holiday drinks
The Golden Tiki, 3939 Spring Mountain Road, is featuring a selection of holiday drinks until the end of the month: Tom and Jerry, Balls 'n Cider, Tiki Tiki Tiki Coffee, Naughty Hot Chocolate and hot buttered rum are $10 each.