Las Vegas Chef Brian Howard prepares Sparrow + Wolf for opening — PHOTOS
April 19, 2017 - 11:32 am
Updated April 19, 2017 - 11:47 am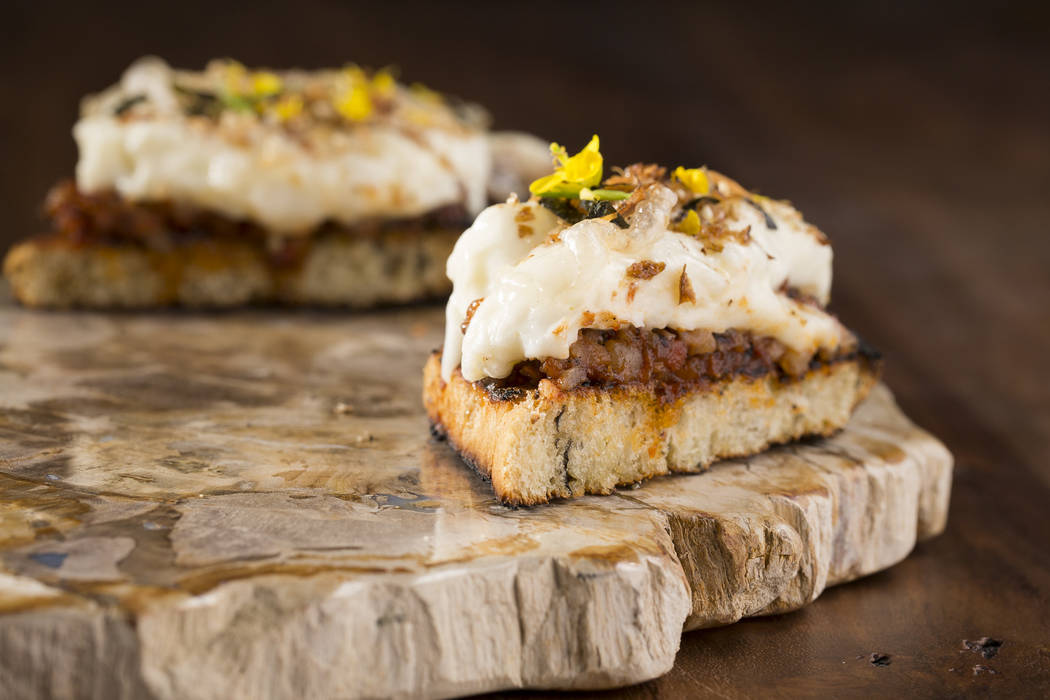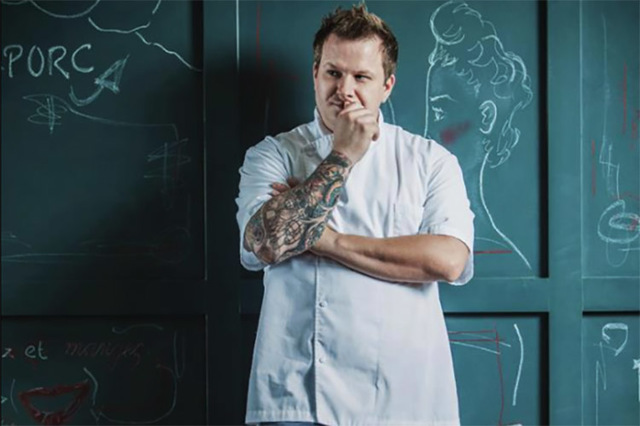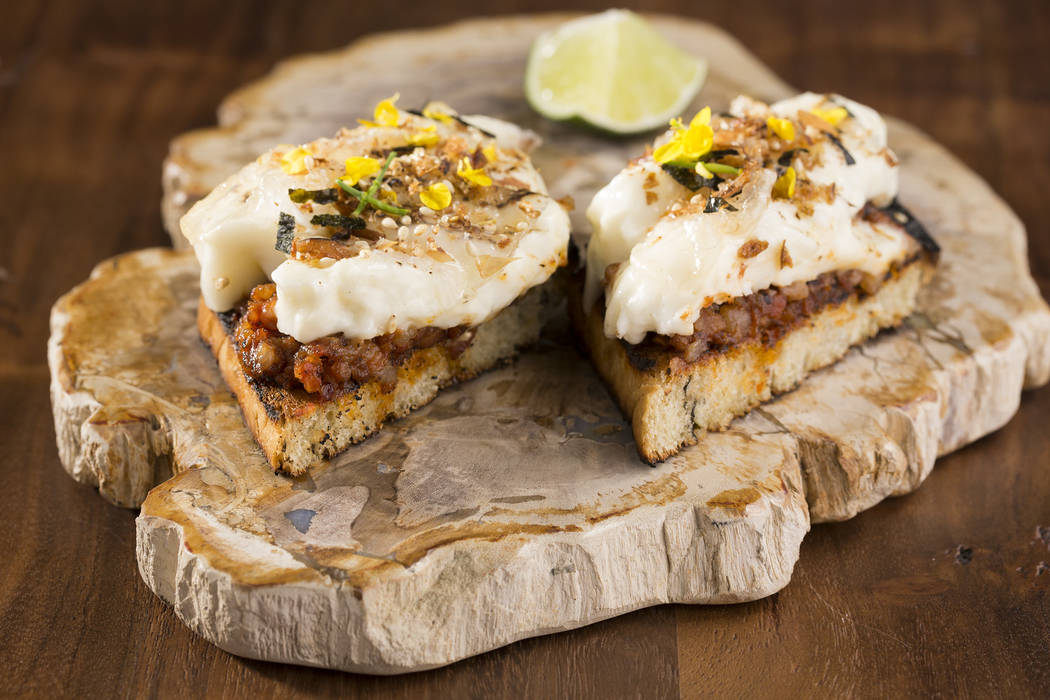 It's three weeks before his first preview dinner, and chef Brian Howard has a delivery truck in the parking lot of his new Sparrow + Wolf restaurant in Chinatown.
It's the grill that Howard has spent the past two years designing. It's massive, it has arrived early, and the frustrated delivery team thinks they're supposed to leave in the lot rather than bring it indoors.
Howard seems to be having an internal monologue, reminding himself to keep calm before making a phone call to resolve the issue.
Such minor issues are par for the course when preparing a restaurant for opening. And if there's one thing the past two years have taught Howard, it's patience in the face of adversity.
Beef Cheek Bone Marrow Dumpling (Sabin Orr)
Local foodies have been clamoring for news of Howard's next project since he exited his last full-time job at Cosmopolitan's Comme Ca two years ago. The chef, a veteran of casino powerhouses like Bouchon, Alize, CatHouse and Lutece, has sometimes been a little too quick to share news. As a result, two announced projects downtown fell through before he settled on his current Spring Mountain Road location.
Love thy neighbors
"This is a food street," Howard says of his new address. "There's a lot of creativity here. You've got Yui Edomae Sushi (nearby) with super high-end, world-class sushi, a tiki bar down the street, a massage parlor here, a gun range there and some of the most fun markets in the city. And then you have the American-Italian Roma Deli down the street. That's where I find my creativity and my inspiration."
Clams Casino (Sabin Orr)
The neighborhood is also known for its late-night crowd of chefs and other restaurant workers leaving their jobs on the Strip. That's exactly the crowd Sparrow + Wolf is aiming for.
"I want to … become that industry late night eatery," he says, "cooking good food at a good price point and really truly getting back to hospitality. We'll offer high-end service and hospitality and food in a casual atmosphere, really just having fun."
Sparrow, meet wolf
Howard has always been a fan of tradition and simplicity, while simultaneously embracing sophisticated technique. At Nu Sanctuary, his dishes were often marred by a desire to show off too much of the latter.
"We were trying to do too much," the chef now admits of that period in his life.
Later, at Comme Ca, he devoted himself passionately to learning the traditional art of charcuterie, offering house-made cured and pressed meats long before it was trendy on the Strip. It was also there that he developed a practical respect for using an entire animal, offering weekly offal dinners showcasing organs and other lesser meats.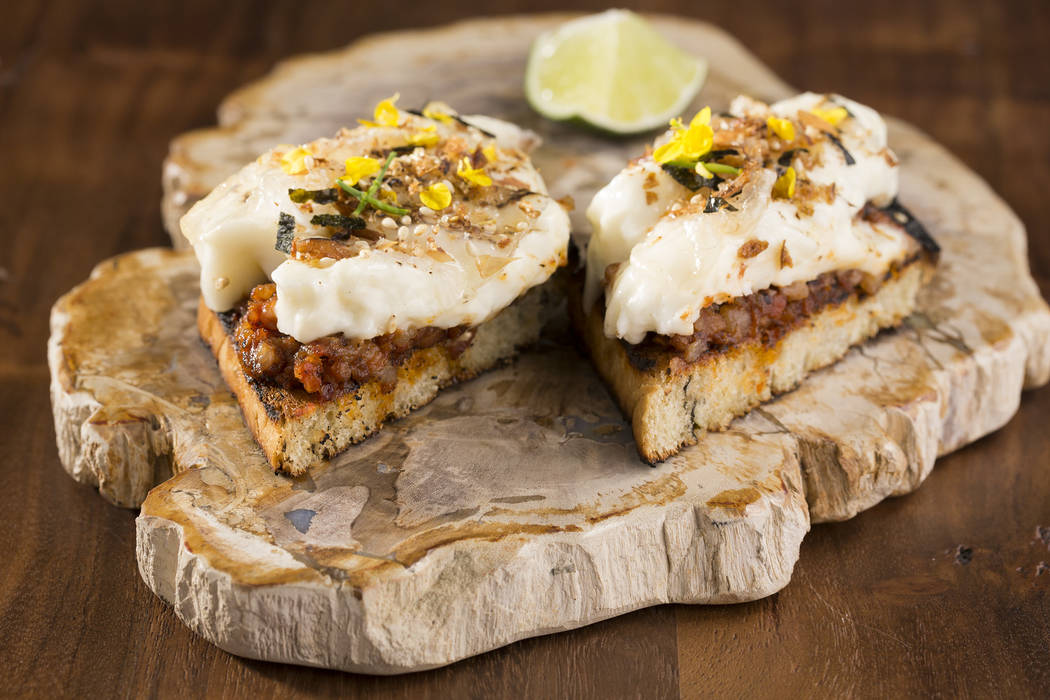 House-made lardo is just one type of charcuterie that will be featured at Sparrow + Wolf. (Sabin Orr )
At his new location, Howard is hoping to merge both sides of his personality.
"Sparrow + Wolf is really about my energy, and about finding balance," he offers. "The sparrow being humble, he takes care of his family, he doesn't need a loud voice to be heard. At the same time the wolf is ferocious, he's a hunter, he leads his own way."
"That can translate into many different things. The sparrow, being old world, meets new-world. And that's kind of what this whole things is about: paying respect to the past through different cooking techniques from the early American 18th century, to next year and the future in front of us."
Lighting a fire and a spark
For the sparrow side of the equation, Howard will rely on that grill that was temporarily stranded in his lot.
"I spent the last two years designing a custom hearth, where I'll be taking grilling techniques from different cultures around the world," he explains. "Whether it's early 18th century American Dutch oven cookery, to Argentinian style crank-wheel grill, to Japanese robata, to Middle Eastern kabobs. You'll see things like that on my menu."
The chef will also honor traditional cured and raw fish and meats. And the communal tasting menus offered nightly in a private dining room will sometimes feature whole animals.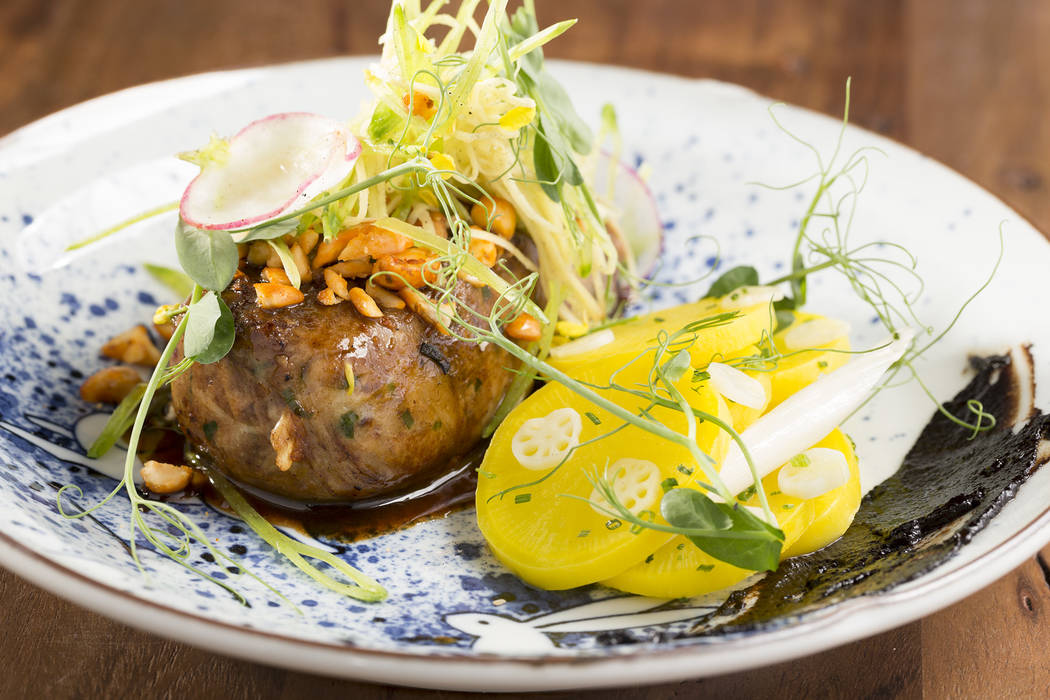 Pork Shoulder (Sabin Orr)

Howard's wolf also prowls the menu, however, in dishes that show off his creativity and technical prowess, such as a milk stout glaze for pork shoulder, sea urchin hollandaise sauce on Asian clams casino, and bone marrow dumplings with green garlic emulsions to accompany a plate of beef cheek.
All of this, of course, is a work in progress that will continue after the restaurant opens May 10.
"Our menu is going to evolve often," Howard promises. "If you're lucky enough that things stick around for three weeks, I'll be excited about it."
For an early taste, Howard will host five-course dinners with cocktail pairings for $99 plus service charge, fees, tax and gratuity on May 5 and 6. Tickets are available at SparrowAndWolfLV.com.
Contact Al Mancini at amancini @reviewjournal.com. Follow @AlManciniVegas on Twitter.