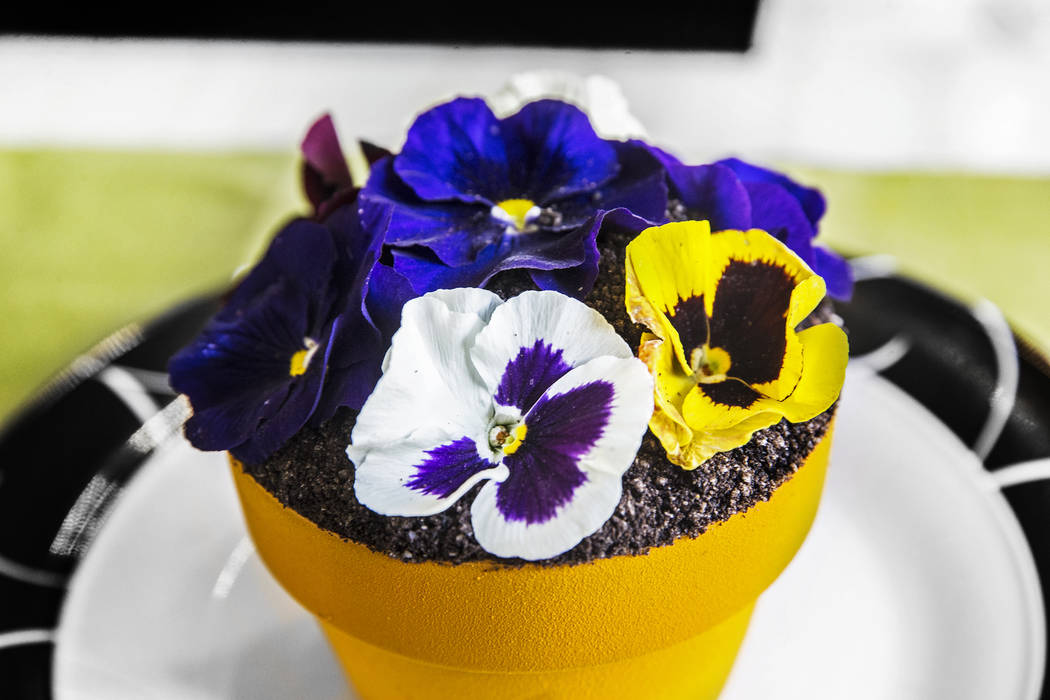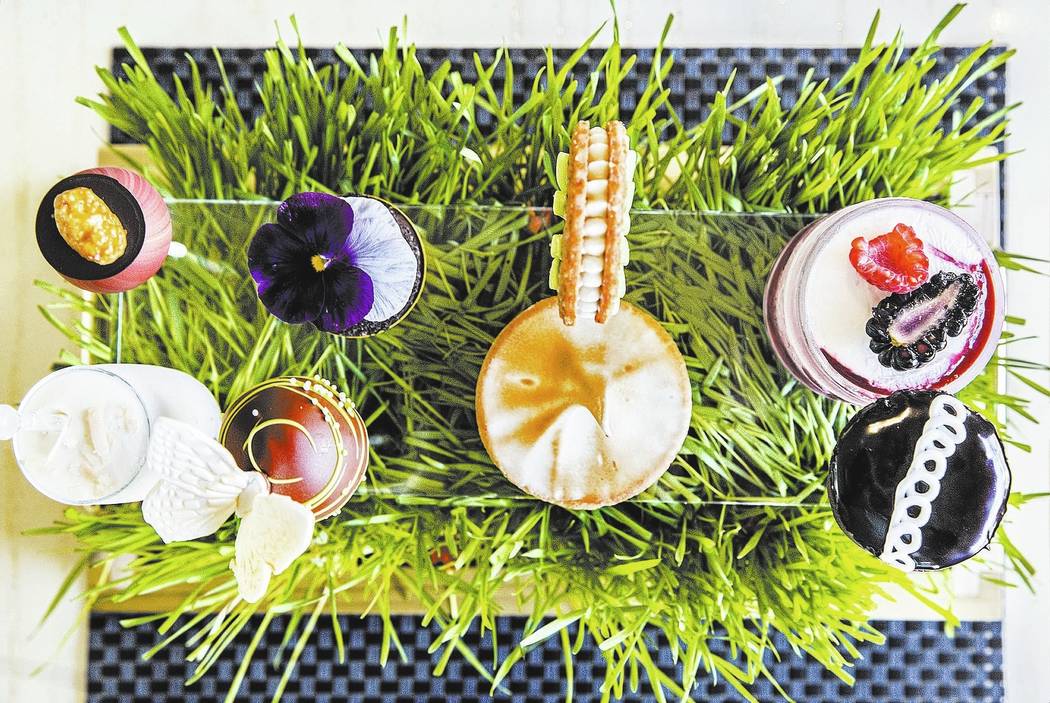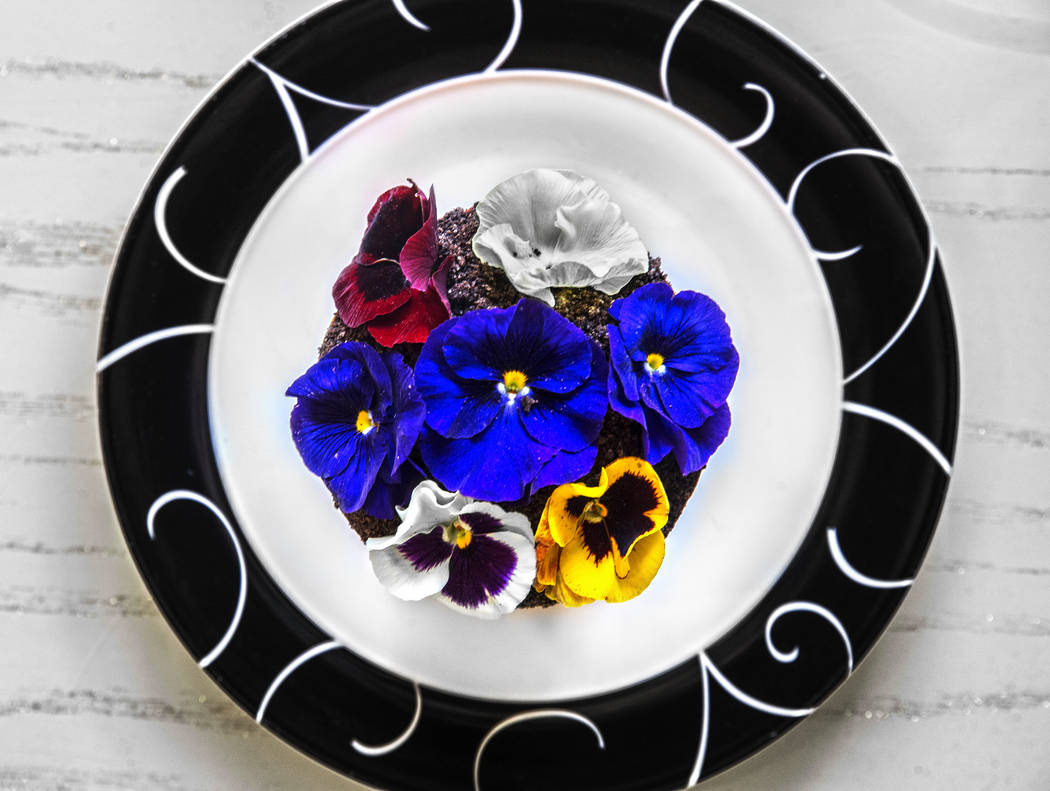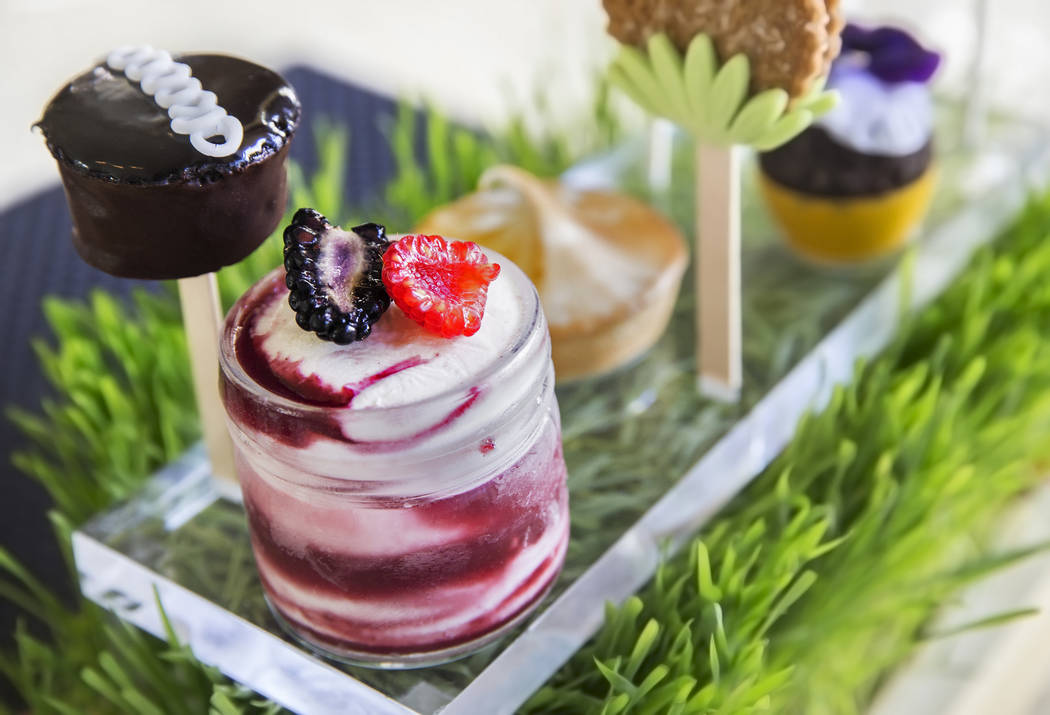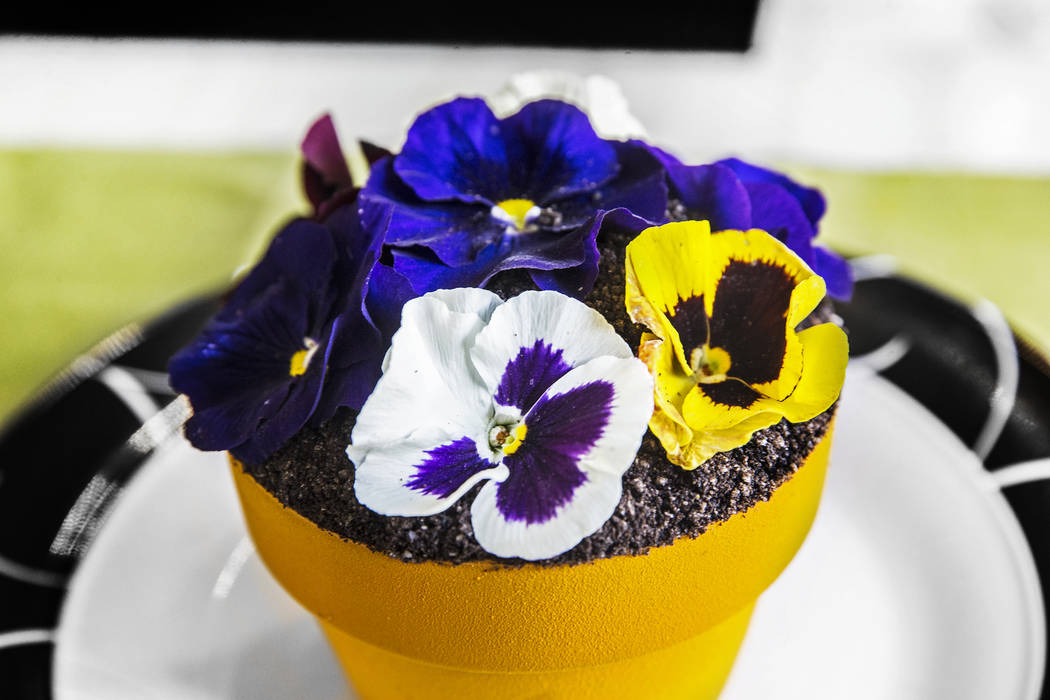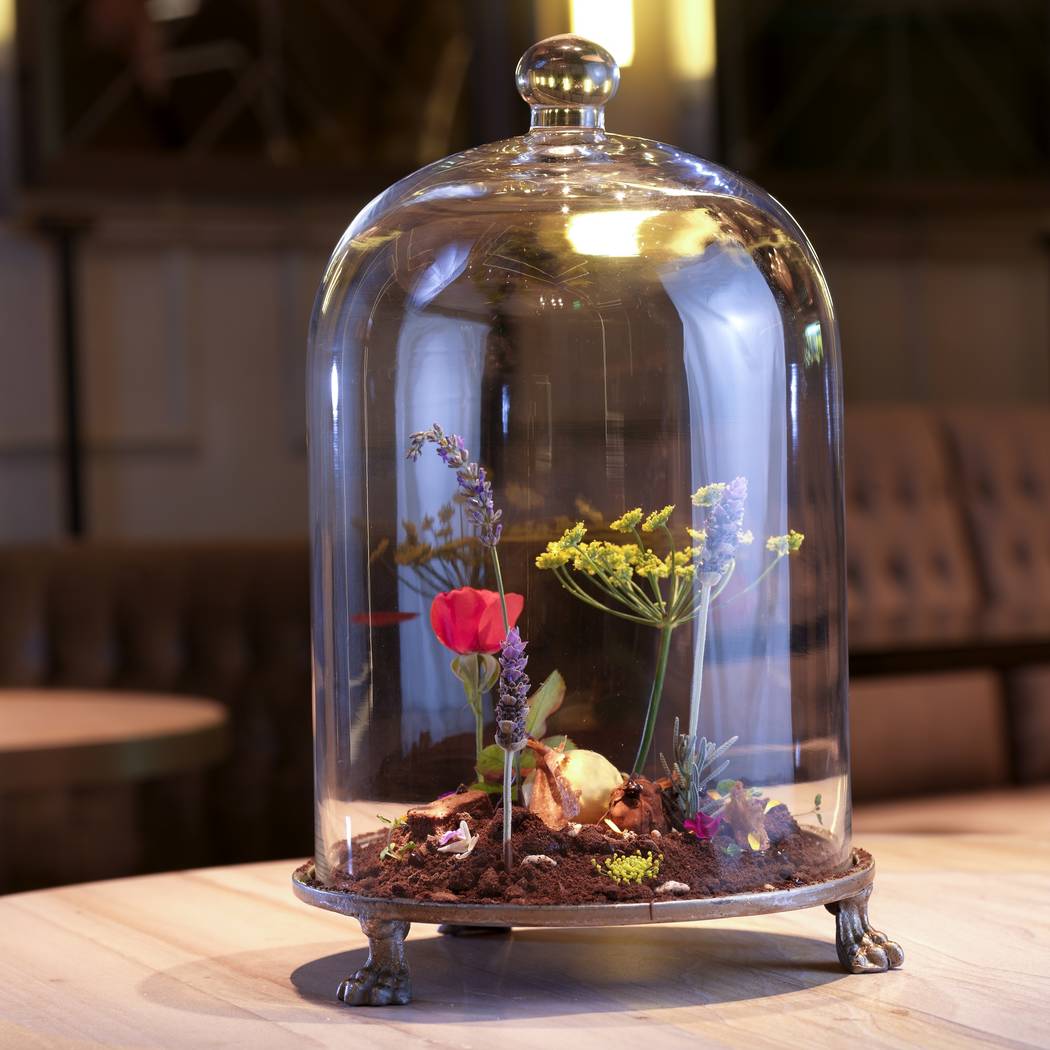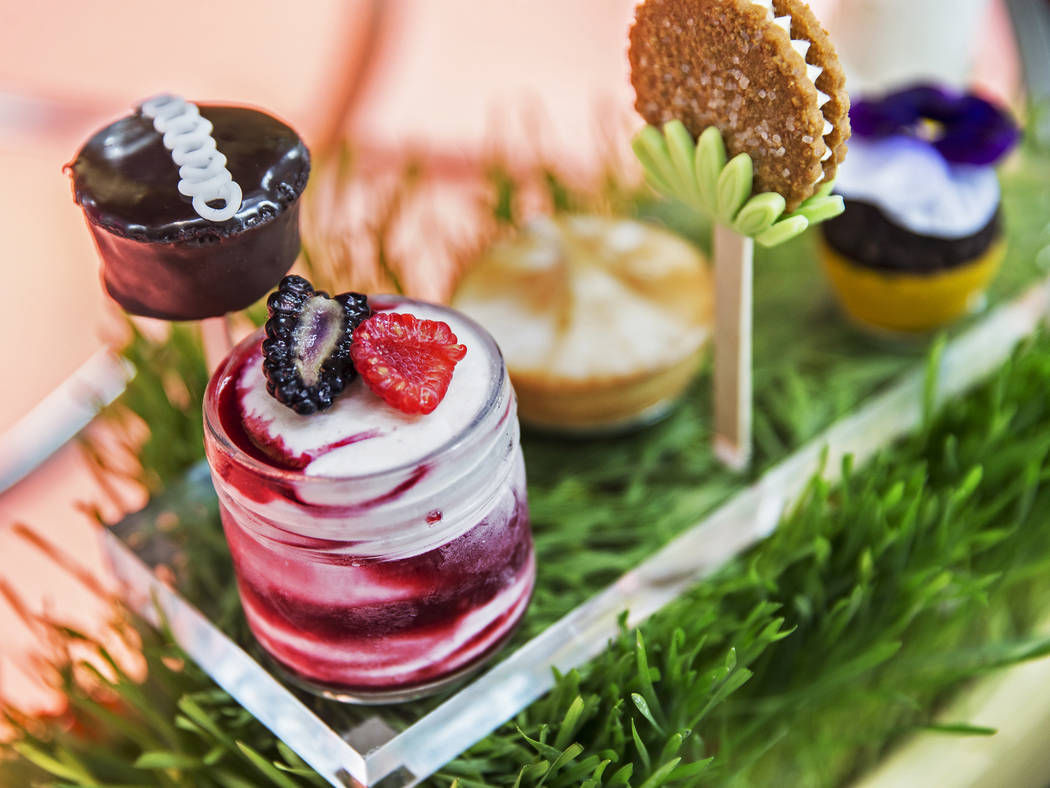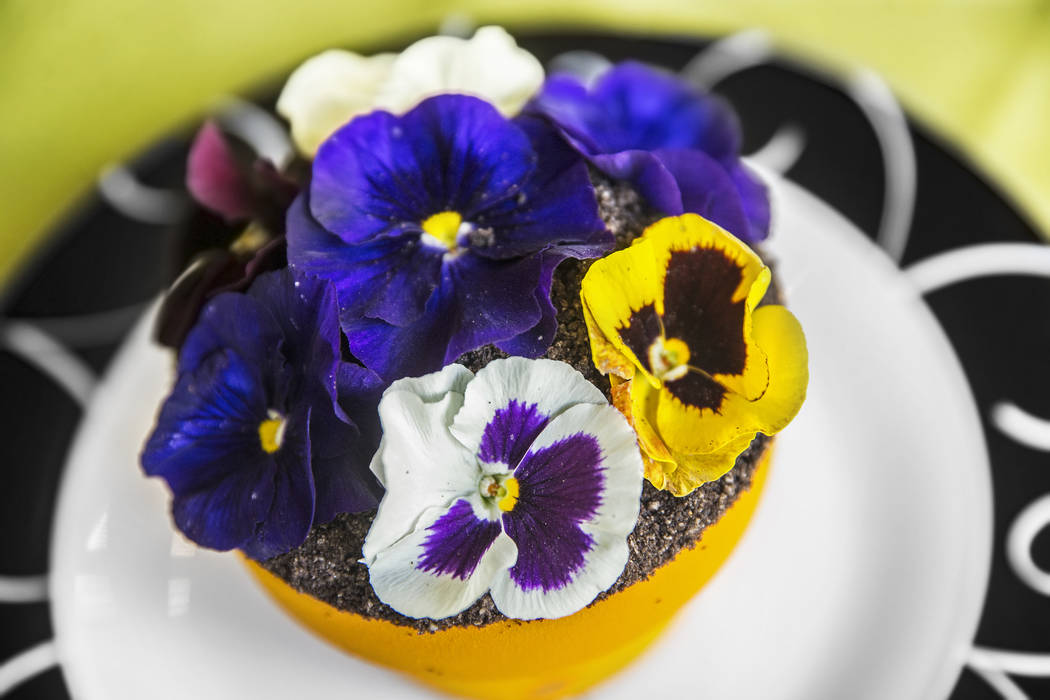 It's said you eat with your eyes first. And Las Vegas chefs offer some of the finest visual presentations of food imaginable. Many, in fact, go far beyond simply plating food beautifully on an ornate dish to creating completely edible sculptures for their customers.
With spring in the air, it seems like a perfect time to highlight a few creations that transport diners to the great outdoors with re-creations of forests, gardens and yards far removed from any formal dining room. These landscapes range from incredibly realistic to playfully fanciful. While most are the sweet creations of pastry teams, one hails from a more savory pantry. And each is so gorgeous you might feel guilty cutting into it. Unfortunately, that's the only way to fully experience the creators' true artistic talent.
Chocolate Terrarium (Rose.Rabbit.Lie, Cosmopolitan)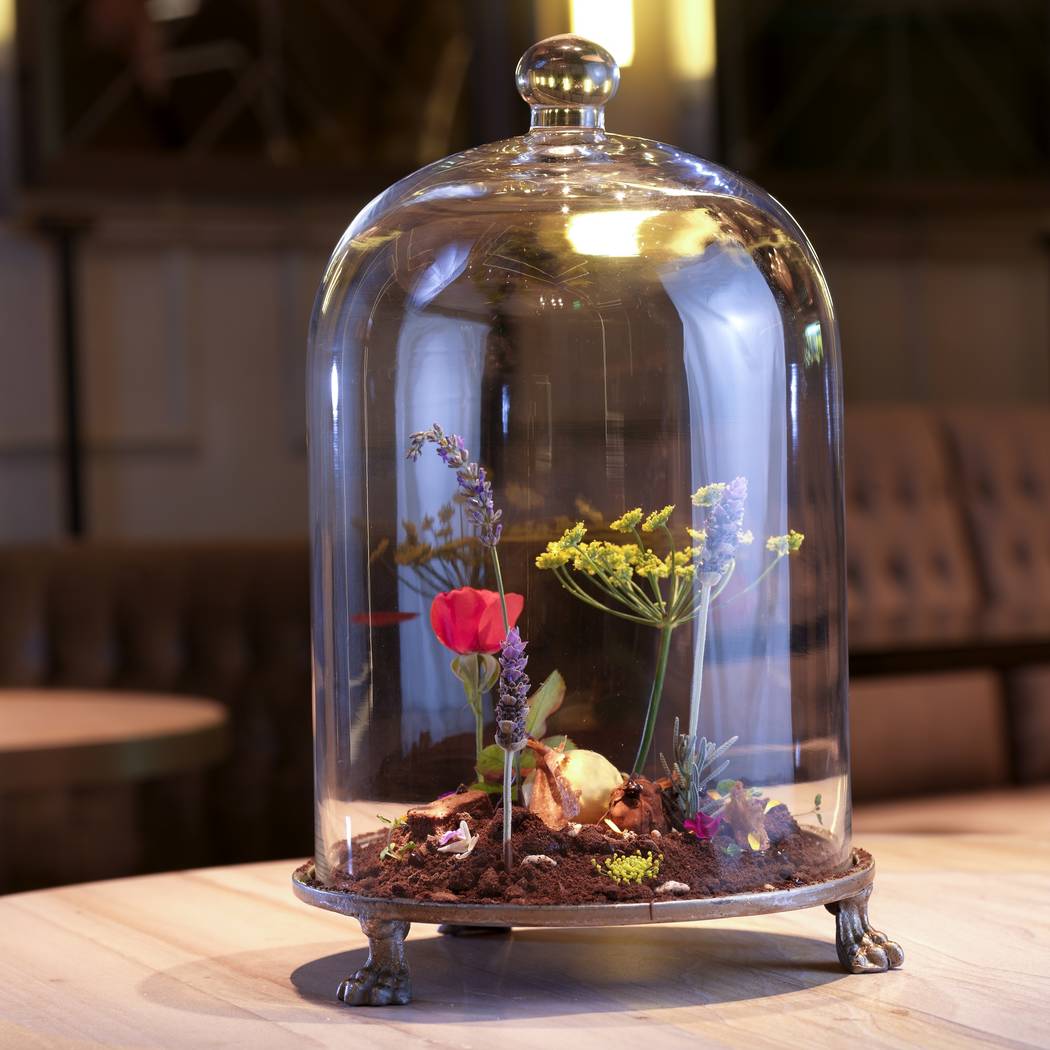 Arriving at your table under glass, and on an antique stand, this dessert starts with a base of chocolate pudding covered in dark "soil" of powdered chocolate. Small rocks of puffed rice, boulders of chocolate buttermilk cake and elongated bars of hazelnut ice cream coated in chocolate add contrasting textures, flavors and temperatures. Along with a few edible flowers sprouting randomly, the scene is reminiscent of Mother Nature reclaiming a long-abandoned lot. $35
Le Papillon Chocolat Azelia (Joel Robuchon, MGM Grand)
Pastry chef Salvatore Martone was shopping for Mason jars when he came across an image of a butterfly captured by children that inspired him to create this landscape. For flavor, he relied on a stream of consciousness that brought him from butterfly to butterfly kisses to Italian chocolate kisses by Baci to chocolate hazelnut. For the rocks, he made a silicon mold of plastic rocks found in a florist supply store, with whisked cocoa powder added for color and texture. The chocolate butterfly, in the act of escaping its elegant prison, is made in a custom mold and dried twice at low temperatures. $25
Spring Garden (Le Cirque, Bellagio)
This savory landscape comes from Le Cirque's executive chef Wilfried Bergerhausen. His inspiration: an English garden and market in the early morning that a chef might walk through collecting ingredients for the evening meal. So when presented, it appears to be a gorgeous garden of herb and vegetable flowers misted with a "dew of strawberry vinaigrette." As they dig deeper, however, diners progress to the cooked ingredients the chef might make at home, including a garbanzo bean emulsion with cracked pepper, and asparagus consommé. $34
Jardin Signature "Fleur" (Jardin, Encore)
When you glace quickly at this most realistic of sweet offerings, you could mistake it for the flower pot of an aspiring gardener. Slice through the edible live flowers, Oreo crumb soil and hard chocolate flower pot shell, however, and a beautiful layer cake reveals itself. The chef presents alternating rows of chocolate mousse, chocolate cake and raspberry jam, the last of which was just added to the recipe a few months ago to cut through the dense chocolate. $18
Blooming Garden (Jardin, Encore)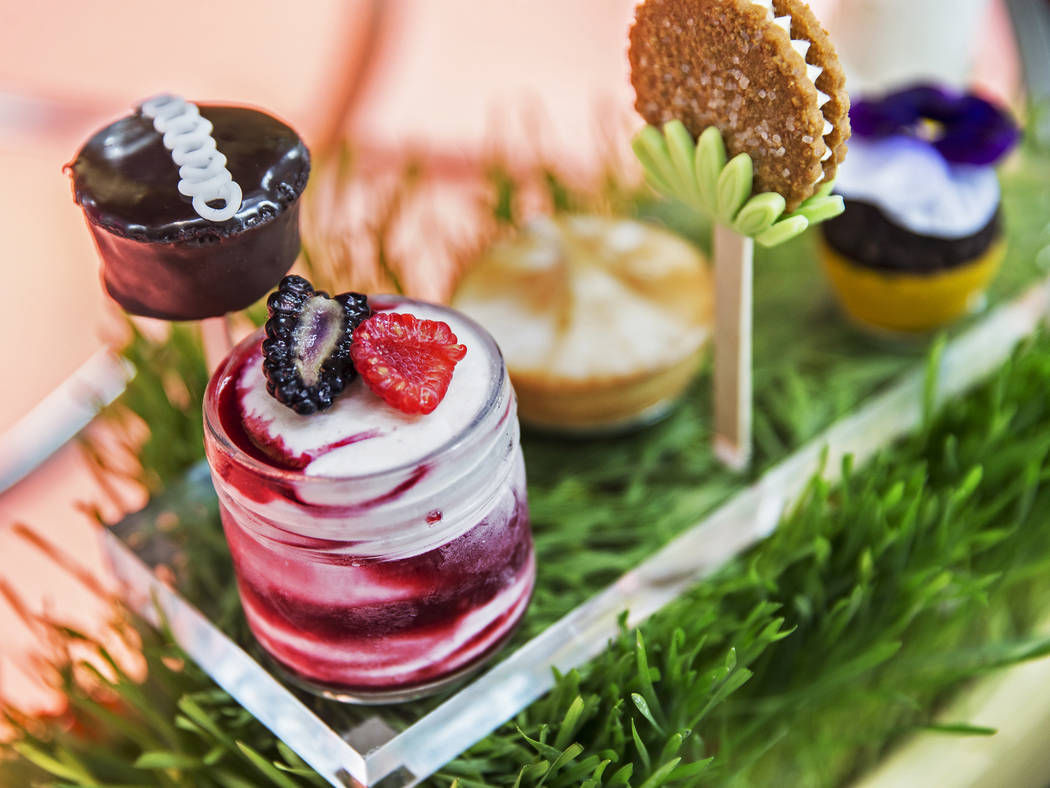 While the "fleur" is realistic, this dessert assortment, which contains a miniature version of that flower pot, is of a more whimsical nature. Among the dishes you and your friends will have to fight over: a peanut butter & jelly pop filled with peanut butter ganache and raspberry jam; whipped strawberry cheesecake ganache on a stick with baked graham cracker dough; a berry raspberry swirl of frozen Greek yogurt and berry coulis in a Mason jar; a marshmallow cream-filled Hostess-style cupcake; a classic lemon meringue tart; a chocolate cake pop; and a teeny add-your-own-rum pina colada. It's set in a Willie-Wonka style garden atop live wheat grass. $21
Contact Al Mancini at amancini @reviewjournal.com. Follow @AlManciniVegas on Twitter.