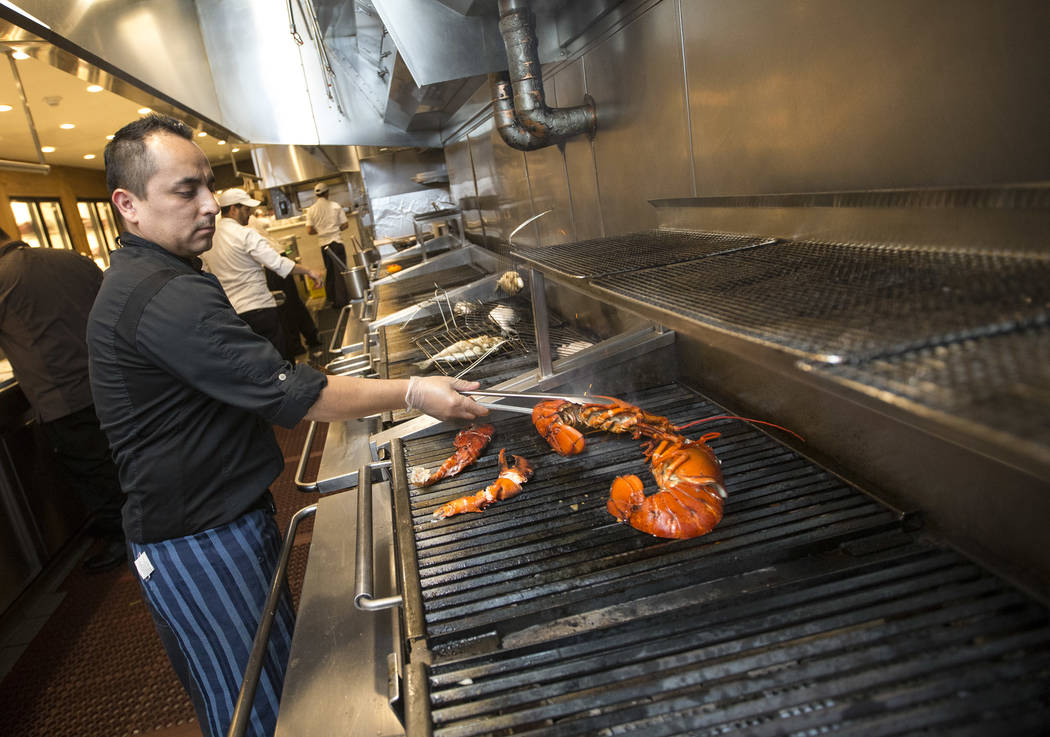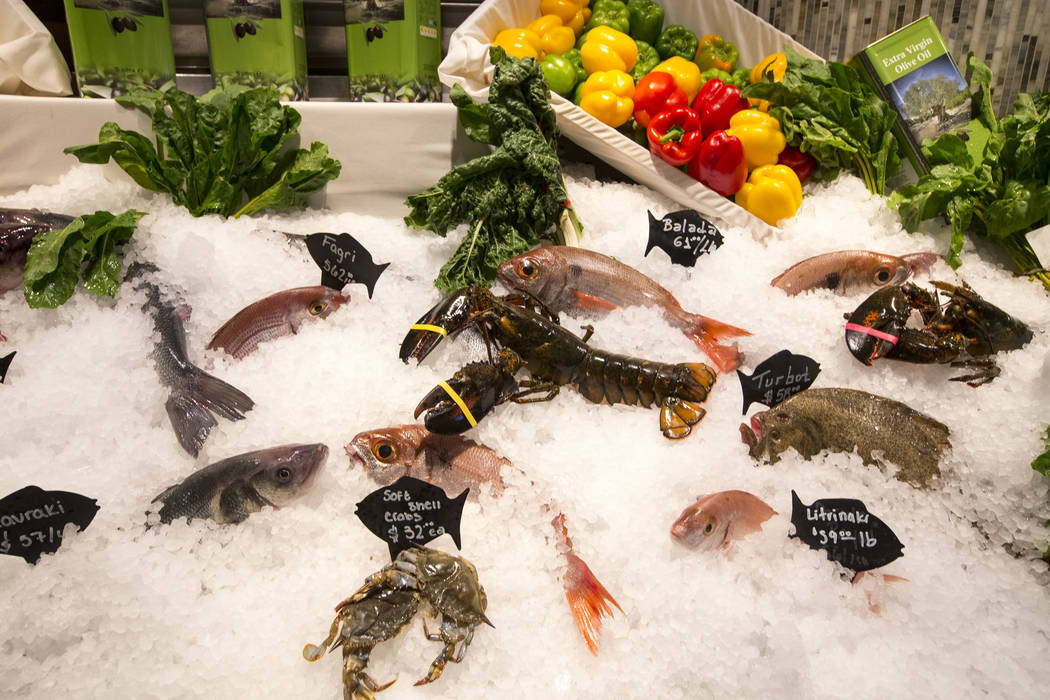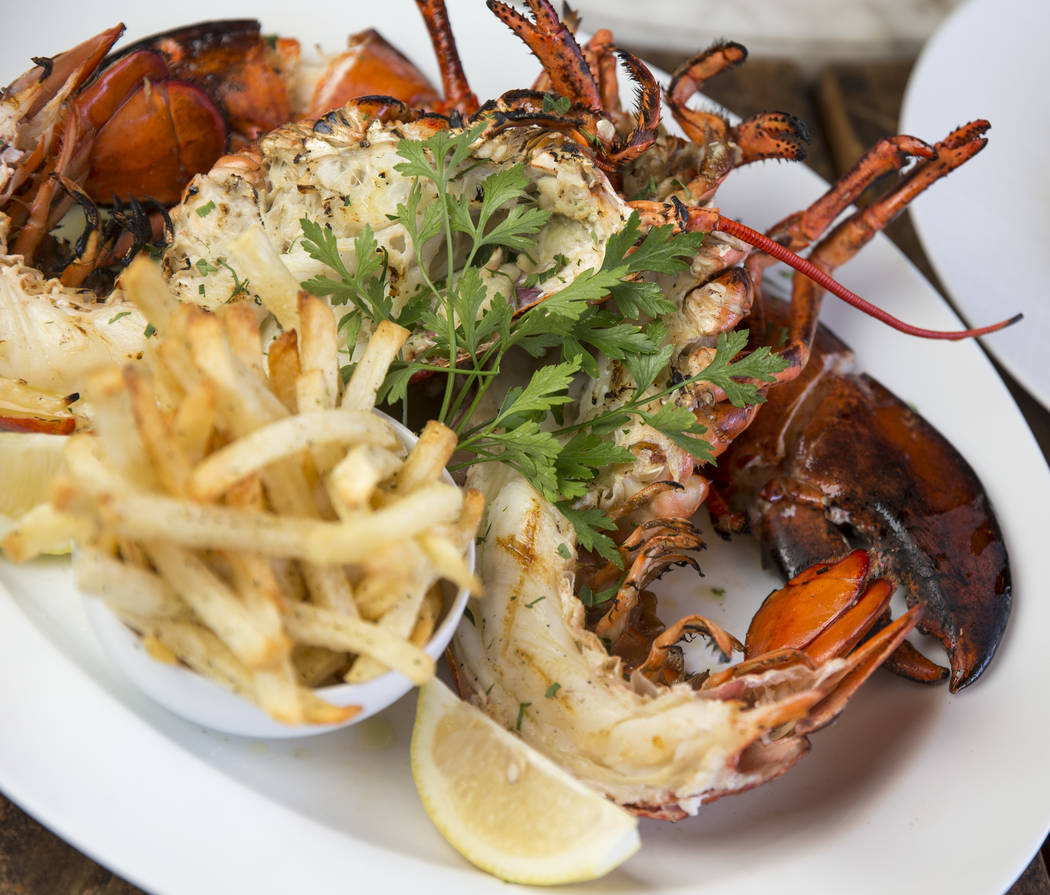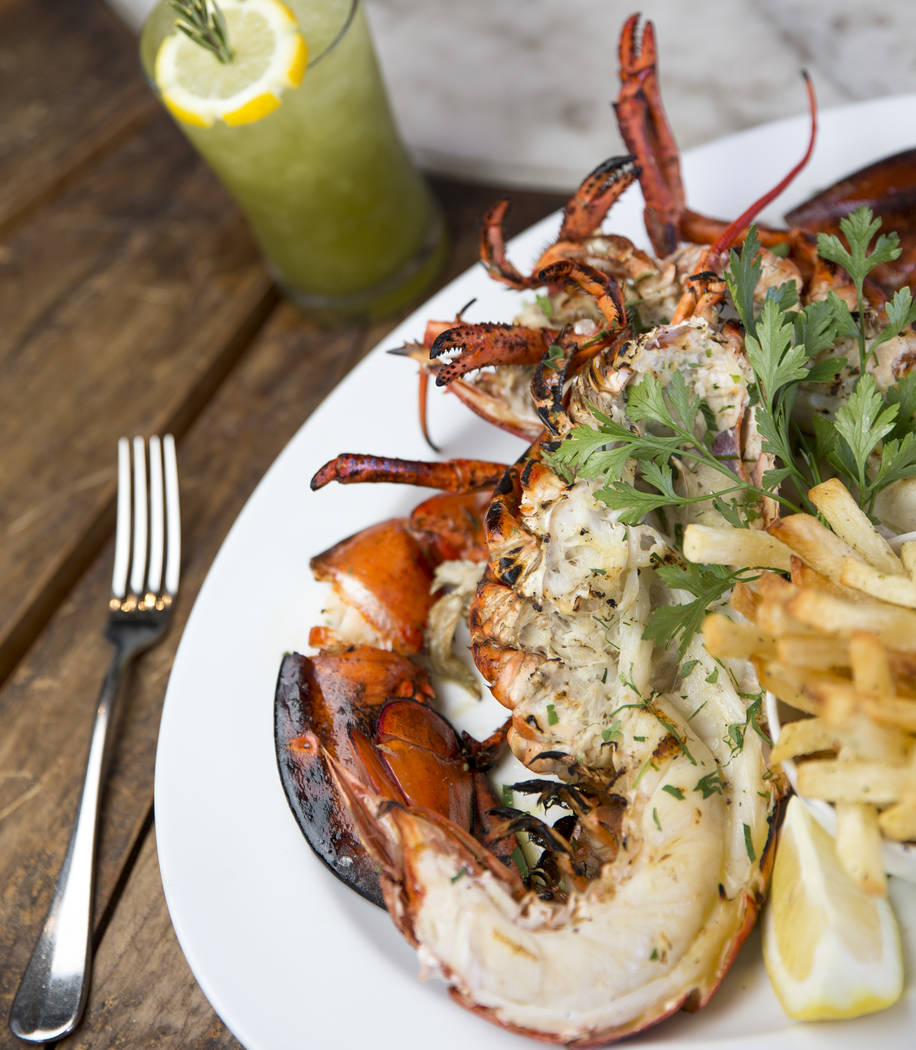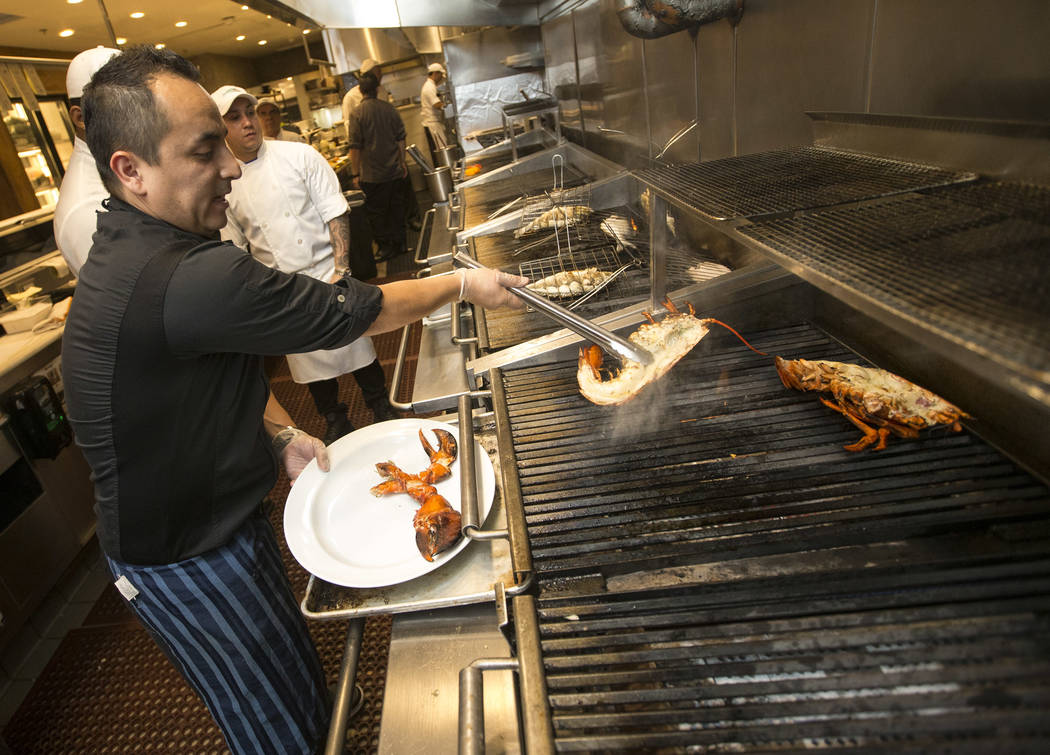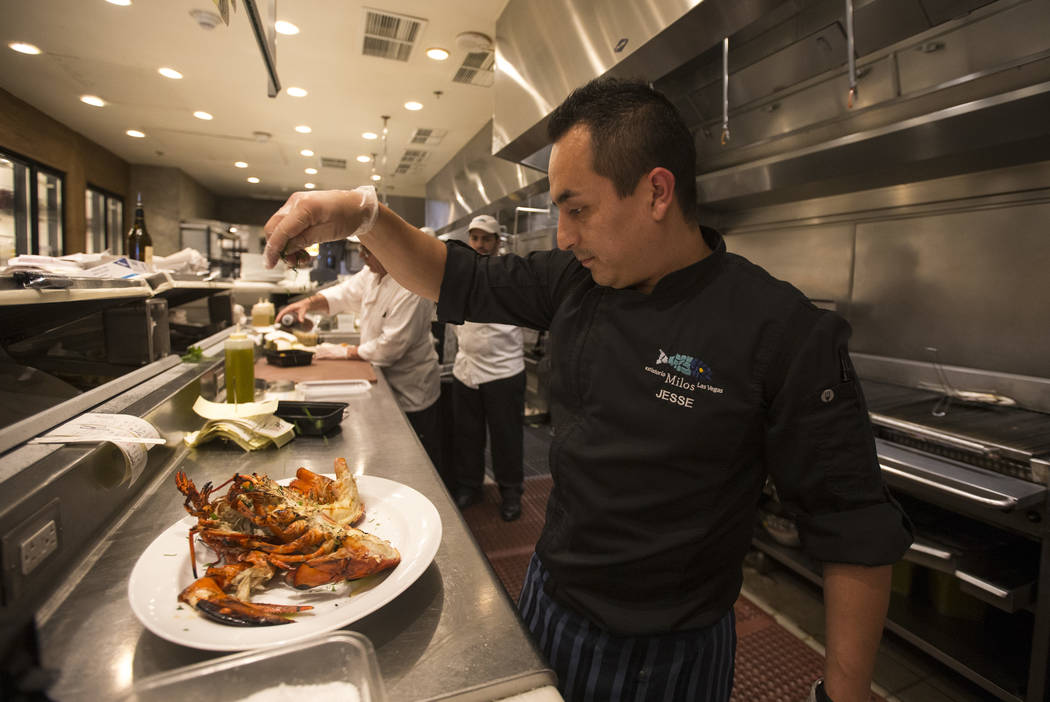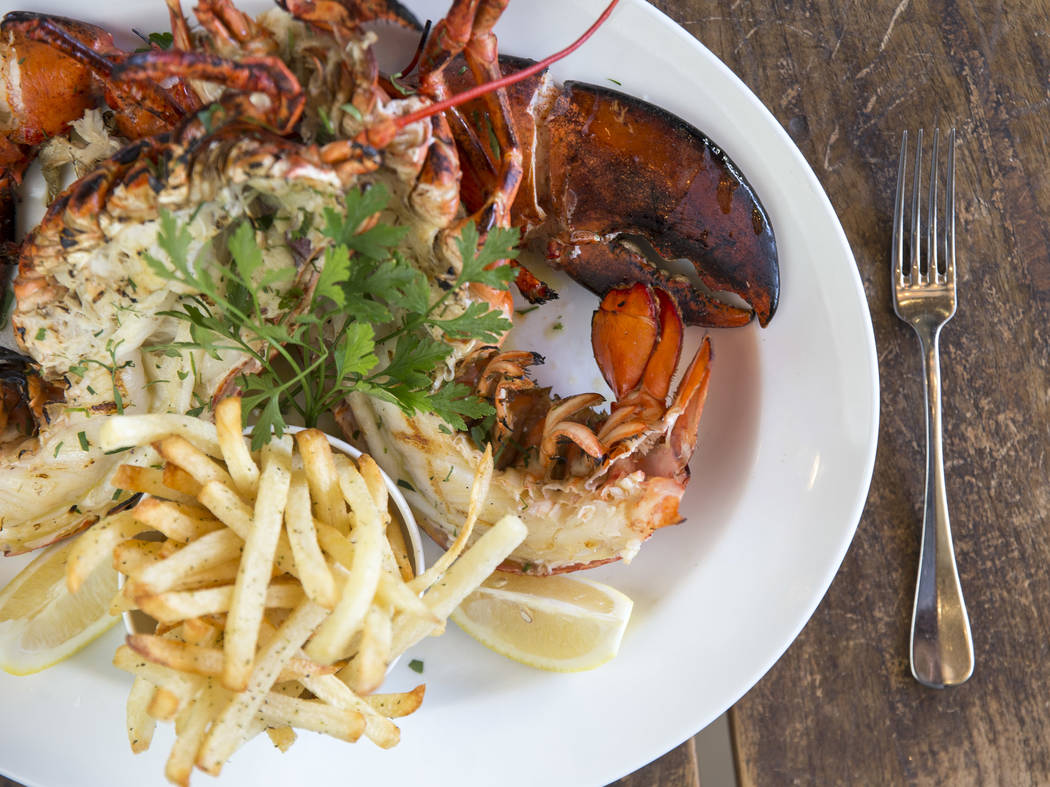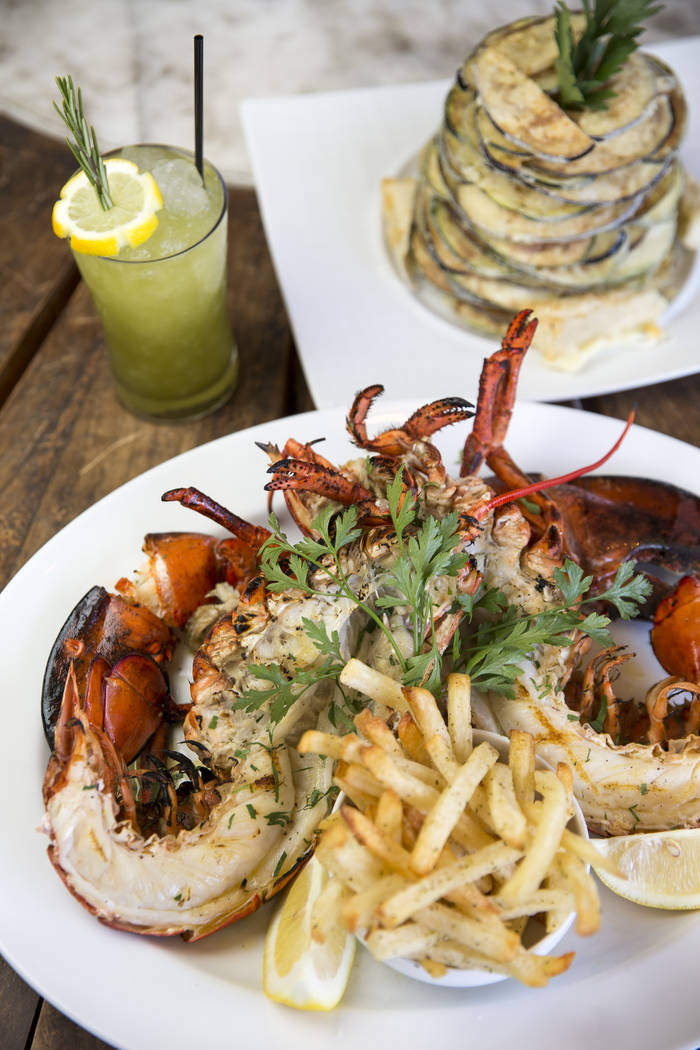 Southern Nevada's mild winters make grilling year-round practical and convenient. But maybe because of those supermarket specials, Labor Day still feels like the last hurrah.
So forget those hamburgers and hot dogs and think about fish, lobster, fruits and vegetables, and especially marinades and rubs.
"Layering flavors is one of the first things you can do to really ensure your grilling experience is going to come out great," said Timon Balloo, executive chef and partner of Sugarcane at The Venetian.
Balloo said he likes to use a lot of brines and pickling liquids, but adds that you can use sauces, as long as you dilute them.
"If you know you're going to finish something in a sauce, we like to dilute it at stage one and let those flavors penetrate the proteins," he said.
As an example, Balloo said, at home recently, he diluted some King's Hawaiian Sweet Island Ginger barbecue sauce with orange juice, water and vinegar.
"That was the basting sauce for the chicken until it got to the final stage, and then I just finished with a quick little brush of that sauce right out of the bottle," Balloo said.
Flavored salts or dry rubs also can compound flavor, he said.
Joe Thompson, executive chef of Jake &Eli at The Westin, has a dry rub recipe.
"This is the basic all-purpose, and from this you can go from the sublime to the ridiculous," Thompson said. Start with equal parts of salt, ground black pepper, onion powder, garlic powder, smoked paprika ("because it's already got that smoky thing going on") and chili powder.
"Let's pretend we're using a rib-eye; because it's got a lot of that nice subcutaneous fat, it's really good on the grill," Thompson said. Pack the rub on both sides of the steak and put it in the refrigerator for an hour, or up to overnight.
The grill should be properly set up with various heat zones.
"You want to have low, medium and high," Balloo said. "You want to work those temperature zones for their purpose — searing over high to get nice color and cross marks, then move it over to the lower side so it can finish cooking slowly and be tender and cooked all the way through."
Flavor your rub however you see fit. To give it a Southwestern accent, add a little cayenne, coriander and cumin, Thompson said. If you're grilling pork, add a little brown sugar and dry mustard.
For still more variety, take hints from other cultures. At Estiatorio Milos at The Cosmopolitan of Las Vegas, head chef Jesse Maldonado seasons the most popular grilled fish — lavraki, or Mediterranean sea bass — lightly with salt and ladolemono, a Greek lemon and olive-oil mixture. It's done on a fish rack 3 to 4 inches above the grill, which enables the fish to cook more gently but produces a crisp skin. Once it's cooked, it's butterflied and boned and finished with sea salt, ladolemono, capers and chopped parsley.
Lobster is cooked directly on a hot grill. Maldonado splits it, seasons lightly with olive oil and sea salt and starts it with the meat side down first, then flips it. Figure four minutes per side for a 2- to 3-pound lobster.
When grilling lamb, Maldonado seasons it with just black pepper and sea salt.
"It's already fatty; you don't have to add any oil," he said.
Be sure the grill is very hot before adding the chops to avoid sticking. For medium-rare to medium, cook a 1½-inch-thick chop for about two or 2½ minutes per side.
"Once it's done to the temperature you like, we serve the lamb chop with Greek fried potatoes, and right at the end, as a nice garnish, we just drizzle it with a little olive oil," he said.
Thompson likes to top his steaks.
"Get a couple of bulbs of fennel and a couple of radishes, cilantro, arugula, salt, pepper, olive oil and lime," he said. "Toss that up and put a handful of that on top of the steak. You want that cold; it gives you something with a nice bright crunch with the fennel and cilantro, and the lime juice cleanses the palate and takes it to another level. Like anything else you do on the grill, you want layers of texture and layers of flavor."
And he has one more tip, especially if you have a set of barbecue tools.
"Put the fork in the kitchen somewhere where you can never find it," he said. "I would put it in my washer or dryer. You don't want to stab the meat. Use a good pair of tongs."
The Review-Journal is owned by the family of Las Vegas Sands Corp. Chairman and CEO Sheldon Adelson. Las Vegas Sands operates The Venetian.
Contact Heidi Knapp Rinella at hrinella@reviewjournal.com 702-383-0474. Follow @HKRinella on Twitter.