Las Vegas chefs to go vegan in New York City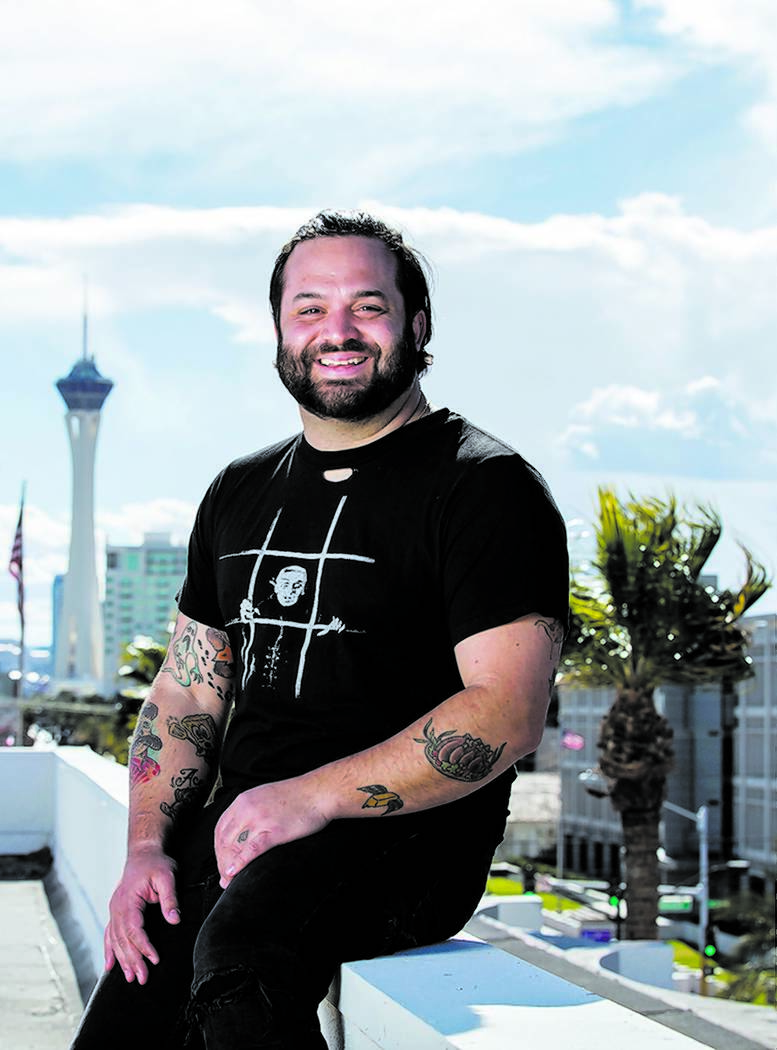 As a nod to just how far vegan food has come in Las Vegas, Diana Edelman, who has the Vegans, Baby website, has reportedly been asked to coordinate a plant-based dinner at New York's James Beard House prepared by six Las Vegas chefs. Details are being worked out for the July event, but invitations have been sent to the chefs. We'll have more information as it's confirmed.
Asian spot on the way
Marc Marrone has apparently decided 2020 is too long to wait to launch a restaurant. The former West Coast corporate chef for Tao Group, who is planning to open spaces downtown and in the new Bend shopping complex next year, tells us he's cooking up an Asian street food concept in the meantime. It'll be called Graffiti Bao and will be influenced by his travels through Asia. He expects it to open this spring at an off-Strip location.
Who will be 'Chopped?'
Local pizzaiolos John Arena, co-owner of Metro Pizza, and Vincent Rotolo, owner of Good Pie, will appear on an episode of "Chopped" scheduled for 9:30 p.m. Tuesday on the Food Network. Arena said the show's challenge baskets contained three types of dough along with other mystery ingredients. Rounding out the foursome were Nino Coniglio of Brooklyn, N.Y., and Giulio Adriani of Atlanta.
Another Good Pie coming
Speaking of Rotolo, he has leased a space at 1212 Main St. in the Arts District, on the same block as Velveteen Rabbit. Look for it to open in the fall. As for the original Pawn Plaza location, Rotolo says he hasn't decided what he's doing with it.
Discount extended
Because of popular demand, the opening discount has been extended at Gina Marinelli's La Strega at 3555 S. Town Center Drive. Anyone who comes in will get a 33-percent discount on their check, through Sunday. Dinner is served beginning at 5.
Openings
Hidden bars and speakeasies are all the rage these days, and the latest is coming to The Cosmopolitan of Las Vegas this weekend. Hidden behind a nondescript "janitor's door" in a working barber shop, guests in the know will find Barbershop Cuts &Cocktails, a Prohibition-style parlor serving craft beer, whiskey, cocktails and, at least this weekend, live music. A house band featuring members of Lifehouse, Savage Garden and Vertical Horizon is set to perform.
Michael T's Steaks, Ribs &Burgers has opened at 7315 W. Warm Springs Road, with a menu that also includes tapas, sandwiches, salads, pizza and more. Ribs are two-for-one on Thursdays, and a New York strip steak dinner for two with wine is $49. It's open 24/7; call 702-722-6550.
7 Leaves Cafe — which has been called the "Asian Starbucks" — has opened at the Grand Canal Shoppes, serving Vietnamese-style drinks such as Sea Cream Jasmine Tea, Thai tea with vanilla, cardamom and anise, and the house coffee, a Vietnamese-style creamy iced coffee.
Sightings
Kamil Nicalek of "The Bachelor" and "The Bachelor in Paradise" at Sake Rok at The Park at MGM and Beauty &Essex at The Cosmopolitan of Las Vegas.
Have an item for Kitchen Confidante? Email hrinella@reviewjournal.com or amancini@reviewjournal.com.