Las Vegas chefs use app for food deliveries after shooting
October 6, 2017 - 3:26 pm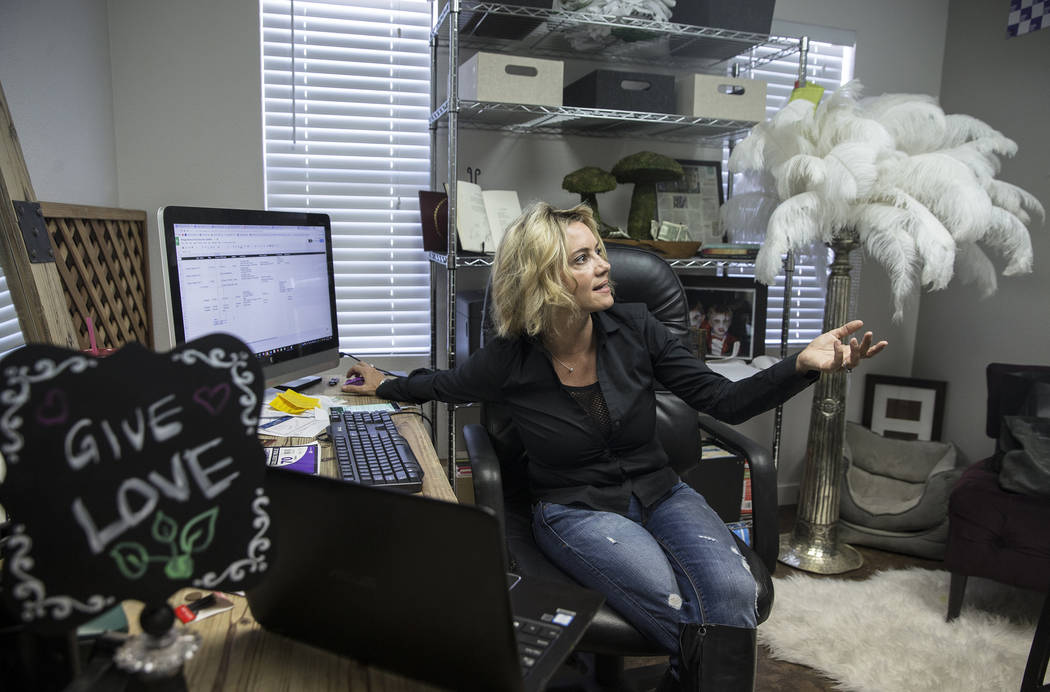 The messages scroll by quickly. At 3:17 p.m. Thursday, someone named Jennifer asks Annmarie Feiler, "Do we have the contact for Summerlin Hospital yet?"
One minute later Elizabeth Jeser replies with the names of emergency room charge nurses at both Centennial Hills and Summerlin. Then a flurry of "Thank you" messages and emojis.
Over the next five minutes, unsolicited offers to deliver food to local hospitals pop up on the screen. At 3:24, a newcomer to the group chimes in: "Hi, my name is Sally. Available tomorrow. How can I help?"
This screen is the heart of a massive relief effort established by local chefs and restaurateurs to lend comfort to first responders, victims' families, medical professionals and even coroners and funeral home workers affected by the Strip shooting. It's being powered by social media and a messaging service called WhatsApp.
"I don't think I would have been able to do this three years ago," said Urban Seed Foundation's Annmarie Feiler, her eyes darting between a Google Docs spreadsheet on her laptop and her smartphone.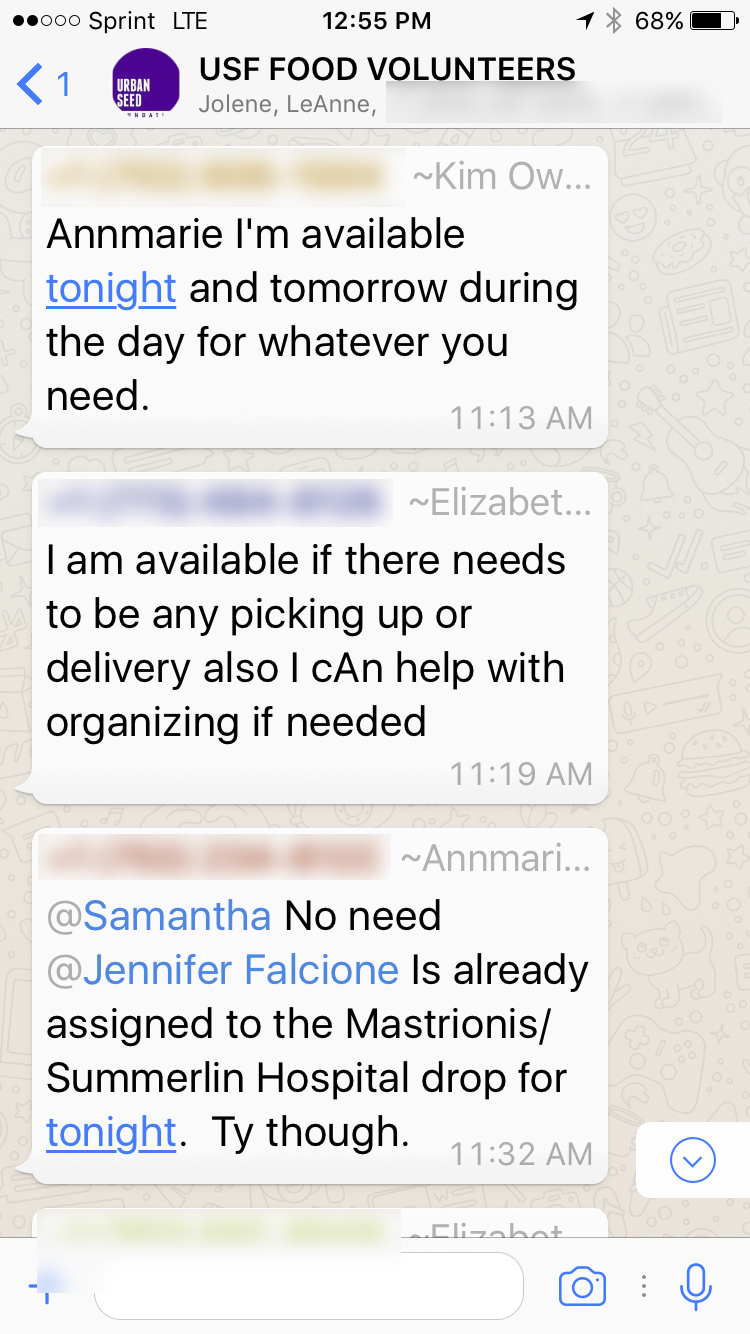 What began Monday morning as a handful of chefs trying to bring food to some hospital workers, blood donors and police officers, had grown exponentially. By Thursday, several dozen food providers were preparing thousands of meals per day for more than 30 drop-off locations.
Over the first 48 hours, the effort was based almost entirely on Facebook. Someone learned of a place that could use some meals and posted it, tagging people they knew in the food community. The requests were shared and re-posted. Chefs who wanted to help did the same.
"Then we realized how many hospitals were affected (by the shooting)," says Feiler. "It wasn't just one or two. It was all of the hospitals. It was all of the firehouses. Every (ambulance service). Every EMT."
As requests and offers grew, Facebook and cell phones proved too slow to match them all. That's when the Urban Seed team turned to WhatsApp, which allows a continuous, ongoing conversation in real time.
Once Feiler and her team started a WhatsApp group called USF Food Volunteers, Facebook users began sharing that with anyone who wanted to request food, provide food, or even transport meals from a restaurant to a hospital. There, they're matched, and once a dropoff is complete, a photo is posted.
"I don't even need to know the person." she says. "I make it a public group, there's a link someone can send to you, and people can get into the conversation."
Thursday night at Summerlin Hospital, ER tech Terri-Ann Lewandowski didn't know what went into the delivery of hot Italian food from the nearby Mastrioni's Café. She did know, however, that "it's a recognition and appreciation for what we do and what we've all been through together."
"It's extremely humbling," she continued. "Our hearts cannot extend our gratitude. There's no words to express our appreciation."
A few minutes later, volunteer Jennifer Falcione posted a photo on WhatsApp of her and her co-workers joining hands in a prayer of thanks.