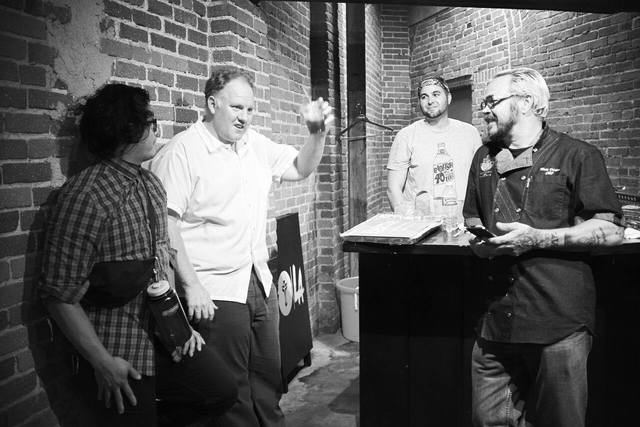 Chef James Trees, a Las Vegas native and veteran of such influential local kitchens as Aqua, Bradley Ogden, Alex and Alize, is returning to Las Vegas after a nearly 10-year absence to open his own restaurant downtown.
Esther's Kitchen, named after Trees' great-aunt, will be at 1130 South Casino Center Blvd., at California Avenue.
The chef, who left Las Vegas to open restaurants across the country for Michael Mina and later settled in Los Angeles, says the spot, will offer "farm-to-table Italian" cuisine along the lines of New York's Babbo and San Francisco's SPQR and Locanda. The menu will feature pizza, pasta, porchetta and whole fish meant to be enjoyed family style, and he's promising to keep all prices below $30.
"I'd rather find a product that works at a low price point than force a $35 fish on someone," he says of his commitment to keeping the experience affordable.
Trees says cocktails will be $10, and wine won't exceed $10 a glass or $40 a bottle. "I have no problem trying enough wines to find something good at that point rather than relying on recognized names," he says.
While acknowledging that restaurants rarely open on schedule, he's set July 1 as a target opening date.
Contact Al Mancini at amancini@reviewjournal.com. Follow @AlManciniVegas on Twitter.