Las Vegas restaurants offering takeout packages for Mother's Day
Updated April 29, 2020 - 2:44 pm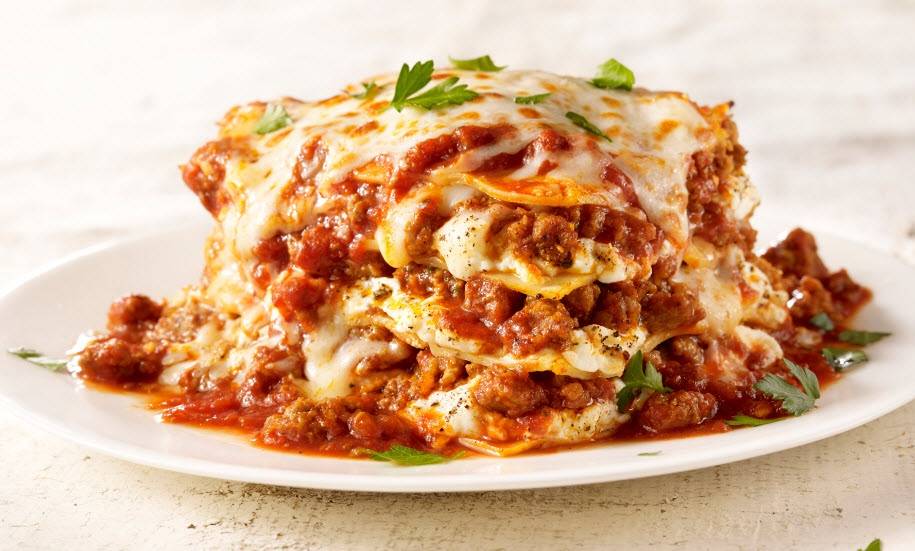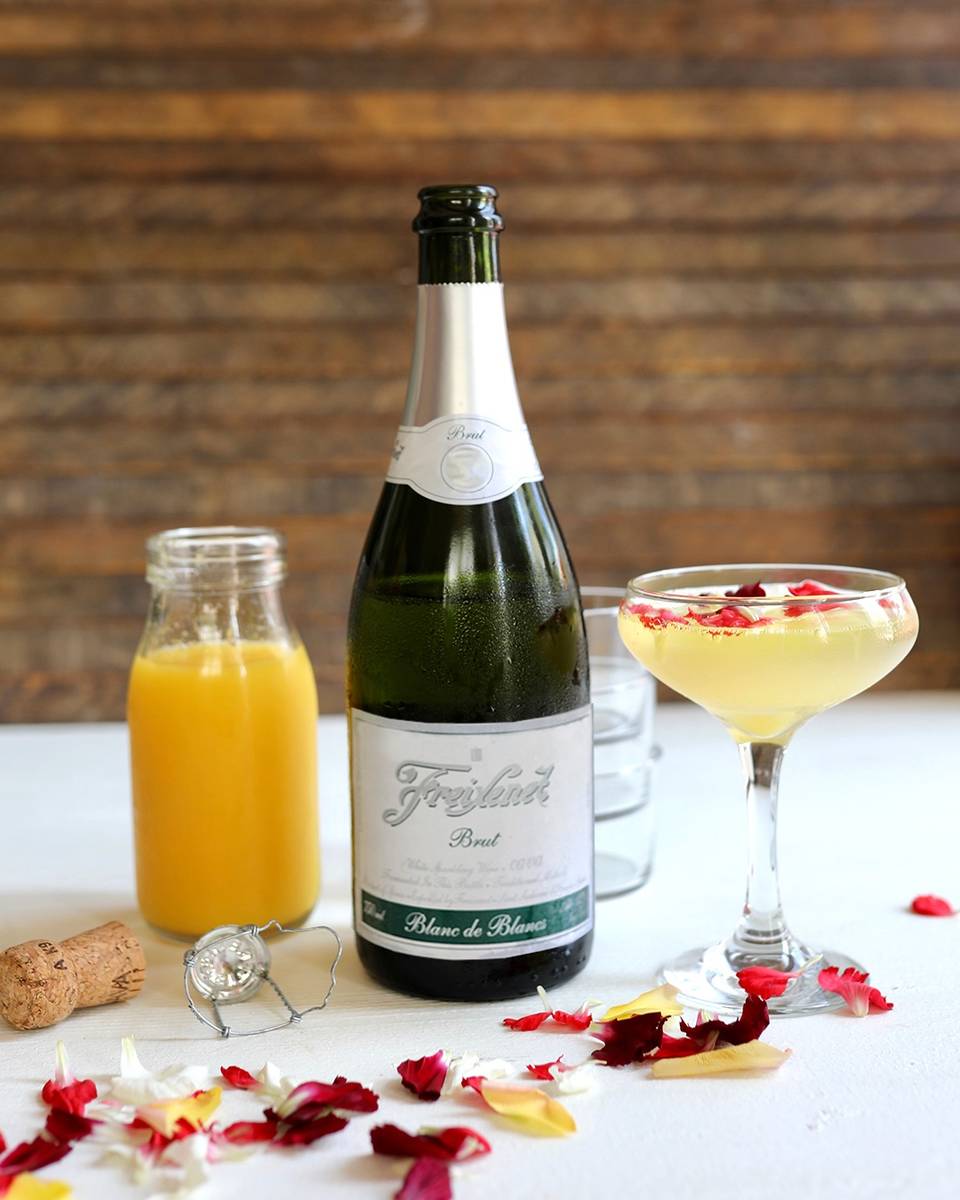 Several Las Vegas restaurants are planning special Mother's Day takeout packages. Information is correct at time of posting.
May 8
The Ahern Hotel, 300 W. Sahara Ave. (formerly the Lucky Dragon), is taking dine-in reservations for its Italian restaurants Nameless and Anonymous from 4:30 to 9 p.m. Sunday. Call 725-214-4950. Ahern Cares by Ahern Hotel also offers three menus for takeout or curbside pickup; visit aherncares.com. And a Mother's Day episode of "What's Cooking With Chef Marc" will begin at 6 p.m. Saturday. Home cooks can order a meal kit for $85; serves four) and follow along with live instructions via Zoom or YouTube. Orders must be placed by 2:30 p.m. Saturday at ahernhotel.com.
Art of Cooking is offering a three-course menu starting at $48 for takeout and curbside pickup. Order (24 hours notice required) at aoclasvegas.com for pickup Saturday or Sunday at 8420 W. Desert Inn Road.
Mothership Coffee Roasters and sister brand Sunrise Coffee will offer a free drink to all moms on Sunday — a latte at Mothership or frappe at Sunrise — available in-store or for pickup or in the drive-thru. Mothership Henderson, 2708 N. Green Valley Parkway, will be open from 6 a.m. to 6 p.m., and Mothership downtown, at 1028 Fremont St., from 9 a.m. to 4 p.m. Sunrise, at 3130 E. Sunset Road, will be open from 6 a.m. to 6 p.m. mothershipcoffee.com and sunrisecoffeelv.com
Viareggio Italian Bistro, 3620 E. Flamingo Road, is offering a special starting at $12.99 per person for a party of four and up, with a choice of appetizer, main course and dessert. It's available for pickup from 10 a.m. to 9 p.m. Sunday, or delivery through third-party services. 725-251-3494 or viareggioitalianbistro
May 6
Gaetano's Ristorante, 10271 S. Eastern Ave. in Henderson, is preparing five family menus, each of which will serve up to four people. The appetizer family menu is $30, vegetarian $55, pasta $79, chicken Parm $99 and short ribs $109. Family-sized side orders of fettucine Alfredo and mezzaluna veal ravioli are available for $45 each, and individual desserts are $7 to $10. Signature mixed drinks and wine specials also will be available. Menu at gaetanoslasvegas.com; order by emailing nick.gaetanos@gmail.com by noon Saturday for pickup in 15-minute increments from noon to 5:30 p.m. Sunday. Flowers from Tiger Lily also available by order through Gaetano's.
Lazy Dog at Town Square offers a pre-packaged Mother's Day Brunch Kit with DIY pancakes with Nutella, bananas and whipped cream; 15 eggs; a pound of bacon; breakfast potatoes; coffee; fresh orange juice; and a craft kit with everything needed to create a card and flower bouquet for Mom, $45. Add a mimosa kit, with fresh orange juice, a 750-ml bottle of Freixenet brut and fresh flower petal confetti for $20. Pickup available Friday through Sunday. lazydogrestaurants.com
You can celebrate Mother's Day and National Shrimp Day — both of which are Sunday — with $6 shrimp entrees Saturday and Sunday at Rubio's Coastal Grill, which has several locations in Southern Nevada. The offer includes all shrimp taco plates, burritos, bowls and salads. Use the code MKTG921 when ordering through the Rubio's app or at rubios.com, or show the coupon found at rubios.com. Take-out and touchless curbside pickup available, as well as free delivery for orders of $15 or more.
May 5
Hokkaido Teppanyaki Steak House, 3555 S. Town Center Drive, is offering takeout of a filet mignon with garlic butter, shrimp and lobster with lemon-garlic butter and signature sauce, side ginger salad, hot miso soup, seasoned vegetables and garlic fried rice, $40.95. Desserts include lychee creme, warm moist chocolate layer cake and fresh cotton candy. 702-487-5555 or hokkaidolv.com
Pampas Brazilian Grille at the Miracle Mile Shops will have a special dinner for two with a Pampas Signature Entree, salad, two sides, sangria or an On the Rocks cocktail and strawberry shortcake with two chocolate-dipped strawberries, $70. Order at pampasusa.com. Free bottle of Champagne with any purchase over $40 with code MOMSROCK.
Siena Italian Trattoria & Deli, 9500 W. Sahara Ave., is offering family-sized platters for Mother's Day: A petite tray of cold cuts and cheeses that serves four to five, $28.75; an 8-inch quiche​-style puff pastry with ricotta cheese, cured meats and bechamel sauce that serves six to eight, $17.75; ​eggplant Parmesan that serves six to eight, $35; lasagna that serves six to eight, $35; or braised pork belly with roasted potatoes and vegetables that serves four to six, $55. Order by Friday for pickup Saturday; closed Sunday. 702-736-8424
Wolfgang Puck Players Locker at Downtown Summerlin has collaborated with a sister restaurant for the Moms Are a Cut Above the Rest menu of butter lettuce salad with blue cheese and cherry tomatoes or chilled Gulf shrimp with cocktail sauce; red-wine-braised beef short rib with citrus gremolata or sauteed Atlantic salmon with green beans and shaved fennel; creamed spinach, macaroni and cheese or wild mushrooms and Japanese shishito peppers; caramelized onion focaccia; banana cream pie; and a bottle of red or white wine, $65. Additional dessert choices available. Order by Friday at 702-202-6300.
May 4
Fans of Bonefish Grill at Town Square and 8701 W. Charleston Blvd. can call ahead to order the special Mahi & Shrimp Family Bundle from Friday through Sunday. Serving up to five people, it also includes a house or Caesar salad, family-style sides including garlic mashed potatoes and veggies, fresh bread with pesto and a dessert duo of classic cheesecake slices and cookies, $49.99. Other family bundles also available. bonefishgrill.com
Cafe Lola, 4280 S. Hualapai Way or 10075 S. Eastern Ave. in Henderson, offers several packages; order at least 24 hours in advance for pickup Saturday or Sunday at either l0cation. Mother's Day Brunch Basket: prosciutto and cheddar or spinach and feta quiche, pearl-encrusted chocolate-covered strawberries, white chocolate rose croissants, berries, Mascarpone cheese and honey, $75 with sparkling cider, $95 with sparkling rosé. Cafe Lola Charcuterie Board, artisanal meats and cheeses and assorted pastries, $65, or $50 for vegan version; add a custom Cafe Lola serving tray for $25. LolaXO Best Mom Ever Box, signature pink box with assortment of pastries and desserts with customizable cupcakes and cookies, $75. LolaXO Bougie Box, available now, a dozen roses and six couture doughnuts from Saint Honore Doughnut Shop & Patisserie, $75. LolaXO Crushing on You Box, available now, three dozen roses, $120. Full menu available for pickup, or delivery through third-party services, from 8 a.m. to 5 p.m. Mondays through Saturdays, 8 a.m. to 3 p.m. Sundays.
California Pizza Kitchen at Town Square and Downtown Summerlin is offering CPK Market Spring Meal Kits, including an easy-to-follow recipe, for pan-roasted chicken, roasted salmon or grilled ribeye with spinach-artichoke dip, sourdough baguette, Caesar salad, fingerling potatoes and butter cake with vanilla ice cream, $40-$120, depending on protein and two or four servings. cpk.com
La Strega, 3555 S. Town Center Drive, has a menu package that serves two to four and will be available for curbside pickup from 2 to 7 p.m. Friday or Saturday. The four-course menu, titled "The Barbara & Sylvia" in honor of Chef Gina's and Chef Pablo's mothers, includes shaved fennel salad with oranges and frisee, tomato risotto with goat cheese and basil, stewed lemon chicken with capers and thyme and tiramisu cake, $75. Order at 702-722-2099 by Saturday.
Lawry's The Prime Rib at 4043 Howard Hughes Parkway is offering Mother's Day specials of roasted Chilean sea bass with crushed new potatoes and spring green vegetables, $45, or roasted cauliflower steak, $26. Dessert options include flourless chocolate cake, traditional English trifle or strawberry pavlova, and the restaurant's signature prime rib dinners will be available. Drink packages are a bottle of Decoy Rosé and Justin Rosé, $44.50, or one bottle of Tattinger Brut and four signature flutes, $47.50. Drive-up valet pickup is available from 11 a.m. to 5 p.m., as is delivery within six miles. lawrysonline.com or 702-893-2223
Locale Italian Kitchen, 7995 Blue Diamond Road, is offering a takeout brunch for four to six of Maryland crab cakes with Dungeness crab and avocado hollandaise, spring garden salad with local vegetables and avocado ranch, Milanese frittata with zucchini and roasted tomato, lemon ricotta waffles with blueberry compote, hash browns with French onion dip, Italian bacon, and Nutella bombolini, $65. Add a Maine lobster omelet for $18 or Chateaubriand with bone marrow marsala for $25. Mimosa and bloody mary kits $20 each. Order by 3:30 p.m. Friday at 702-330-0404 or paulo@localelv.com.
Oh La La French Bistro, 2120 N. Rampart Blvd., is taking orders for Mother's Day brunch or dinner: The two-course meal with entree of half-chicken in white wine with rosemary and tomatoes, bavette and french fries, lasagna or seafood gratin, is $29; add dessert for $5 to $8. Lasagna for two is $28, a green salad $4, and mimosas and other beverage are available. 702-222-3522 or ohlalafrenchbistro.com
The Pasta Shop Ristorante & Art Gallery, 2525 W. Horizon Ridge Parkway in Henderson, is offering curbside pickup from 1 to 8 p.m. Sunday. The Mother's Day menu for four is fresh burrata and cherry tomatoes over wild greens with fresh basil, atichoke with balsamic vinaigrette and shaved Parmigiano-Reggiano, or Caesar salad with mozzarella cheese and garlic bread; pan-seared filet mignon medallions with caramelized onions and portabella mushrooms over black-pepper pappardelle in Madeira wine sauce, chicken piccata in lemon-caper sauce over linguine, or bowtie pasta baked in rose Champagne cream sauce with fresh Maine lobster; and tiramisu and house-made cannoli, $125. Bottle of Italian wine, $15. Order by Friday at 702-451-1893. Regular dinner and vegan menus also available.
Saint Honore Doughnuts & Beignets, 9460 W. Flamingo Road, has the Mother's Day Doughnut Box available for pickup Saturday and Sunday, with 16 couture doughnuts including the signature Rosette bear, strawberry shortcake and la framboise, and doughnuts can be customized at checkout for a special message to Mom, $65. The Kids Doughnut Decorating box has 16 mini couture doughnuts and everything needed to make "Frozen"-themed doughnuts, $30. Order 24 hours in advance. ilovesainthonore.com
May 1
The Bootlegger Bistro, 7700 Las Vegas Blvd. South, is offering a free cannoli with all dinner entrees ordered. Hours are 11 a.m. to 11 p.m. 702-736-7080 or bootleggerlasvegas.com
At The Capital Grille at Fashion Show mall, options are a three-course prix-fixe dinner or selections from the Mother's Day weekend takeout menu, available for curbside pickup May 8-10 with instructions for warming before serving. The prix-fixe dinner is lemon-blueberry bread and seeded French rolls; a spring greens salad with candied pecans; roasted whole tenderloin of beef and butter-poached North Atlantic lobster tails ($245 to serve four to six, $135 for two) or roasted whole tenderloin of beef with jumbo shrimp scampi ($195 for four to six, $110 for two), and Sam's Mashed Potatoes, French green beans with shallots and ginger butter, flourless chocolate espresso cake and, just for Mom, lemon tea cookies. Other options are butcher shop steaks for cooking at home: 18-ounce bone-in dry-aged New York strip ($35), 8- or 10-ounce filet mignon ($25 or $30) or 22-ounce bone-in prime rib-eye ($40). Available starters are shrimp cocktail ($16 for five shrimp, $50 for 18) or spring greens or Caesar salad ($10); entrees an 8- or 10-ounce filet mignon, ($35 or $40), 18-ounce bone-in dry-aged New York strip ($43), 22-ounce bone-in prime rib-eye ($46), roasted chicken breast with sherry jus ($27) or pan-seared sea bass with miso butter ($39); and sides to share Sam's Mashed Potatoes ($5 or $10), creamed spinach ($5 or $10), French green beans ($5 or $10) and lobster mac and cheese ($8, $16 or $45); and flourless chocolate espresso cake ($8 for a piece, $65 for a whole cake). Wines and cocktails also available. 702-932-6631 or thecapitalgrille.com
DW Bistro at The Gramercy is offering four pickup packages: Motherly Advice Cocktails, Mom Isn't Cooking, Ladies Who Brunch or Be Sweet to Your Mother. dwbistro.com.
Grimaldi's Pizzeria locations are offering a free chocolate cannoli with a pizza purchase, using the code MomsDay (not for delivery). grimaldispizzeria.com
Honey Salt, 1031 S. Rampart Blvd., is offering two options for family-style takeaway meals that serve four. The brunch package, which will be available from 11 a.m. to 3 p.m. May 10, is a spinach fritatta ($135) or Quiche Lorraine ($145), with smashed avocado and Green Goddess Juice and grilled flatbread, blueberry breakfast bread pudding, corned beef or vegetable hash and bacon-cheddar buttermilk biscuits with honey butter. The dinner package, which will be available from 4 to 7 p.m., is seared Scottish salmon with spring vegetables, Israeli cous cous and chimichurri ($175), chicken Parmesan with spaghetti and broccolini ($150) or paella with chicken, shrimp, mussels and chorizo ($160), also including Grandma Rosie's Turkey Meatballs, Mediterranean salad and strawberry shortcake. 702-445-1600 or honeysalt.com
Maggiano's Little Italy at Fashion Show mall and Downtown Summerlin is planning a cold-prepped Mother's Day bundle for four to six people, which can be reserved at maggianos.com for pickup May 8 or 9. The bundle includes mini meatballs in marinara sauce, Caesar salad, fettuccine Alfredo, Mom's Lasagna with Marinara Sauce, chicken piccata, garlic broccoli, ciabatta rolls and a dessert sampler of Mini Gigi's Butter Cakes, mini cheesecakes, chocolate zuccoto bites, fresh strawberries, strawberry sauce and whipped cream. It's $95.
Marche Bacchus, 2620 Regatta Drive, is offering a three-course menu available for curbside pickup or free delivery within a 10-mile radius: Summer Cabbage Salad; strata with bacon, cheese and asparagus, red wine-braised beef with white truffled grits or pasta jambalaya with shrimp, chicken and andouille sausage; all with maple, cheddar and duck confit cornbread and white chocolate mousse with fresh berries, $85 to serve two. Order by May 7 for pickup between 11 a.m. and 7 p.m. May 9 and 10 at marchebacchus.com or 702-804-8008. Also available: Jordan cabernet sauvignon, $59.99; Veuve Clicquot Yellow Label Champagne, $63.99; Far Niente chardonnay, $38.99; Belle Glos Pinot Noir Las Alturas, $34.99.
Mastro's Ocean Club at The Shops at Crystals has assembled three family dinners, each of which contains raw 28-day wet-aged Cryo-Vac-sealed steaks with house steak rub, ready-to-bake sides and signature butter cake. Options are Vivacious ($110) with a large Caesar salad, two 12-ounce filet mignons or 16-ounce New York strips, and two sides with choices of garlic mashed, creamed corn and creamed, sauteed or steamed spinach; Unique ($140) with two large Caesar salads, four 8-ounce filet mignons, 16-ounce New York strips or 22-ounce bone-in rib-eyes, and four sides with choices of garlic mashed, creamed corn, sauteed or steamed asparagus with black truffle butter and wild mushrooms, and creamed, sauteed or steamed spinach; and the Amazing ($170) with one large Caesar salad or Mambo Salad, 32-ounce wagyu tomahawk chop or 24-ounce Chateaubriand, one signature side with choices of lobster mashed potatoes or lobster mac and cheese, and one additional side with choices of garlic mashed, creamed corn, sauteed or steamed asparagus with black truffle butter and wild mushrooms and creamed, sauteed or steamed spinach. Add truffle or bone-marrow butter for $15 each or a chilled seafood tower serving two for $51, four for $96 or six for $142. Wines also available. Order from Monday through May 8 for pickup between 11 a.m. and 7 p.m. May 10. 702-798-7115 or mastrosrestaurants.com
Morton's the Steakhouse, 400 E. Flamingo Road, will take orders until May 8 for its steak and lobster dinner, available for pickup May 8-10. The dinner includes a 6-ounce filet mignon, cold-water lobster tail, Caesar salad, creamed spinach, sour cream mashed potatoes and Key lime pie and is $59. The restaurant also is taking orders through May 8 for home kits including a Mother's Day package for two, $109, or four, $199, with prepared sauces and butters, bottled water and seasoning. 702-893-0703 or mortons.com
North Italia at 1069 S. Rampart Blvd. is opening its pantry for the family kit that serves four to five (some assembly required). The kit contains a large Caesar salad, Parmesan garlic bread and fresh tagliatelle, bucatini, rigatoni or strozzapreti with Bolognese, marinara, garlic-Parmesan cream or basil pesto sauce, $65. 702-507-0927 or northitalia.com
The Palm at The Forum Shops at Caesars offers the option of a 3-pound Nova Scotia lobster; starter salad; side options of Brussels sprouts, asparagus, garlic mashed potatoes or french fries; and cheesecake or flourless chocolate cake, $79; or roast prime rib with the same sides and dessert choices, $75. 702-732-7256 or thepalm.com
Rooster Boy Cafe, 2620 Regatta Drive, will prepare a brunch of chef's favorites including the Bakers Basket, green chilaquiles, breakfast galette, Dutch oven pancake, strawberry shortcake and I Love Mom cookies, $125 to serve four. Add on caviar for $55. Call 702-560-2453 between 11 a.m. and 3 p.m. to order for delivery or curbside pickup.
Contact Heidi Knapp Rinella at hrinella@reviewjournal.com or 702-383-0474. Follow @HKRinella on Twitter.