Las Vegas restaurants serving tastings, Golden Knights meals this week
September 28, 2017 - 3:02 pm
Updated September 28, 2017 - 7:04 pm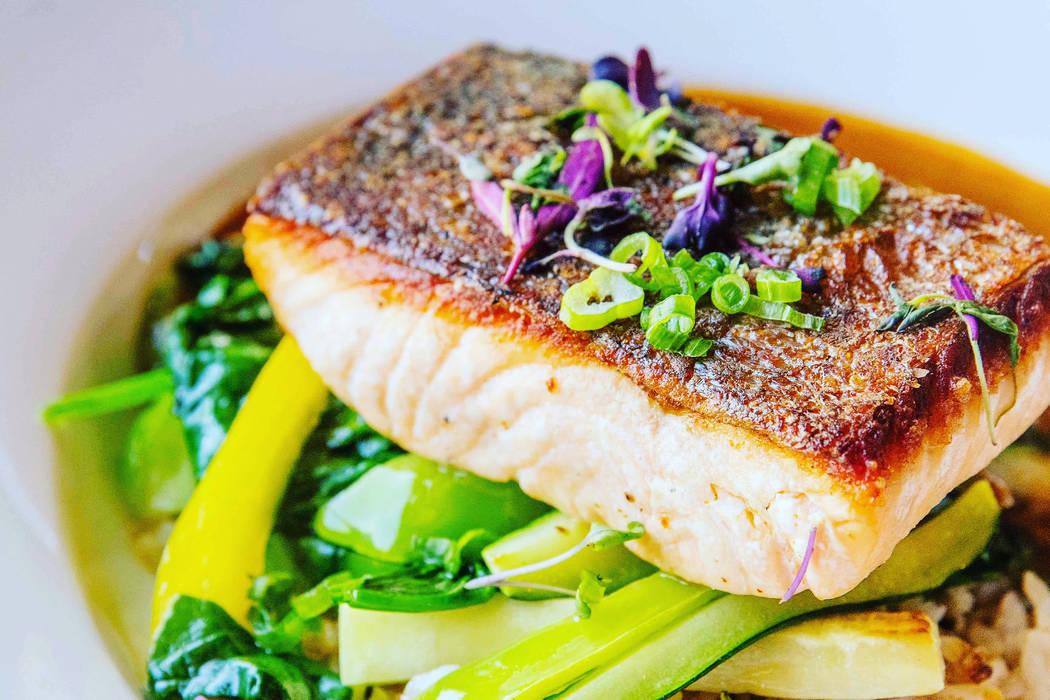 Dinner at Served
Popular breakfast-and-lunch spot Served, 1770 W. Horizon Ridge Parkway in Henderson, now serves dinner beginning at 2 p.m. daily. In keeping with its motto of "cultural favorites, redefined," dinner entrees include Salmon Panang (shown), which is Scottish salmon in Panang curry sauce, as well as a 6-ounce filet with wild mushroom cognac sauce and Shrimp Pappardelle. Call 702-263-0136.
Sharpen Your Senses
The food-and-drink pairing event, scheduled for 6 to 9 p.m. Saturday, will benefit Andson Inc., a local nonprofit dedicated to improving financial literacy, banking and academic education. The evening at the Southern Highlands Golf Club will include food, craft beers, wines and craft cocktails. Tickets are $100 and are available at andson.org.
CraftHaus dinner
Beers from CraftHaus Brewery in Henderson will be featured in a dinner from 6 to 8 p.m. Thursday at Rx Boiler Room at Mandalay Bay. The dinner also will focus on yuzu, a citrus fruit grown in Japan and Korea. It's $75; for tickets, go to eventbrite.com.
Golden Knights pregame
Ferraro's Italian Restaurant and Wine Bar, 4480 Paradise Road, now offers a pregame menu that includes round-trip transportation to and from select home Vegas Golden Knights hockey games. The four-course dinner, which is $55, begins at 5:30 p.m., two hours before game time. Game days are Oct. 10, 17, 21 and 24 and Nov. 10, 24 and 28. Call 702-364-5300.
Bravo happy hour
Bravo Cucina Italiana at the Galleria at Sunset mall in Henderson has introduced a new happy hour menu, available from 3:30 to 6:30 p.m. daily. Bar bites include stuffed banana peppers with sausage and ricotta, pepperoni cheese dip with Parmesan flatbread crackers, roasted tomato and ricotta flatbread and fingerling potato skins. Cocktails, wines and craft beers are $5.