Las Vegas Strip restaurant serves Christmas goblet — VIDEO
Updated December 21, 2018 - 9:16 pm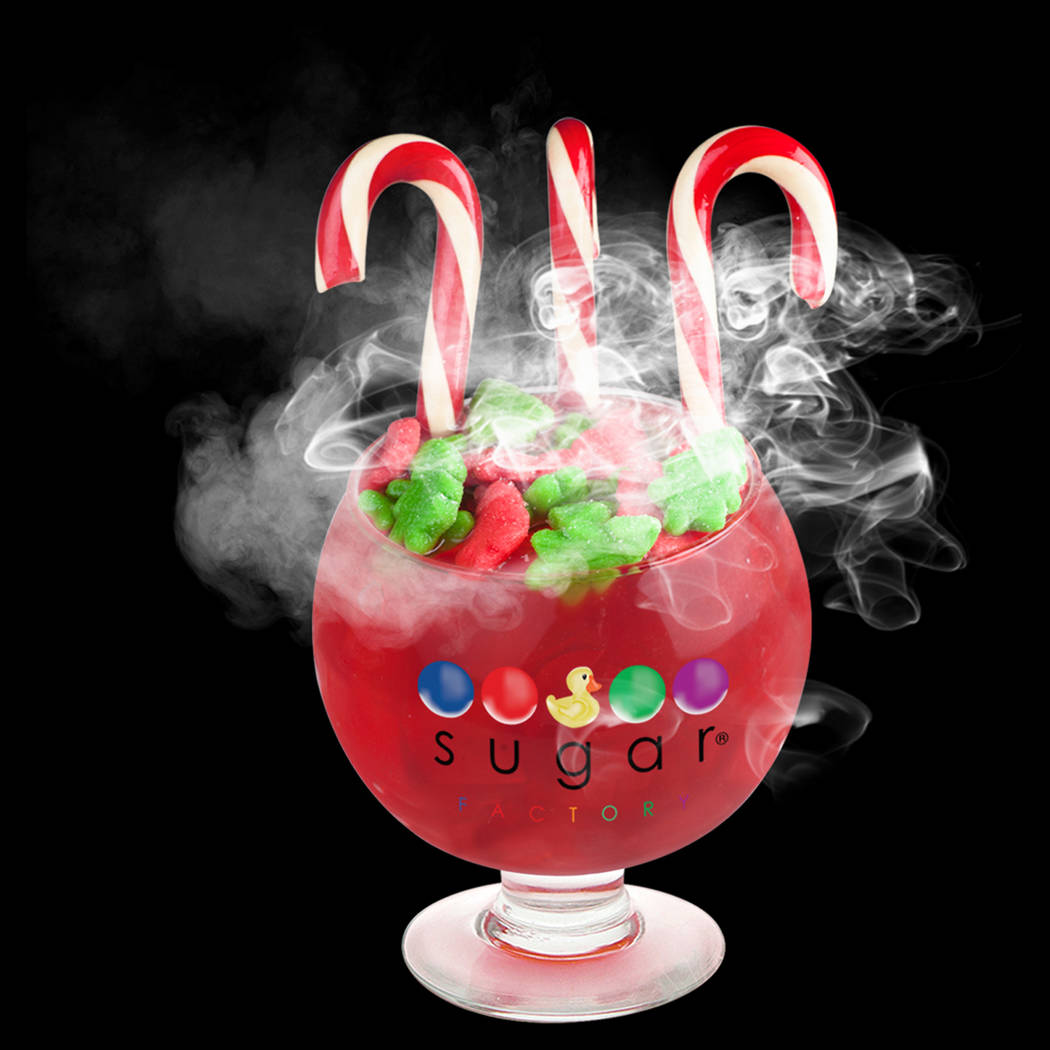 If you're looking to share holiday cheer, this goblet is big enough to split among at least a few friends. The bubbly punch is made with cherry vodka, cranberry juice and a scoop of Christmas tree gummy candies — just in case it's not sufficiently sweet.
Ingredients
■ 4 ounces cherry vodka
■ 2 ounces triple sec
■ 3 ounces sparkling white wine
■ 2 ounces grenadine
■ 1 ounce simple syrup
■ 6 ounces cranberry juice
Garnish
■ Gummy Christmas trees
■ Candy canes
Directions
Mix ingredients in large goblet. Top with gummies and candy canes.