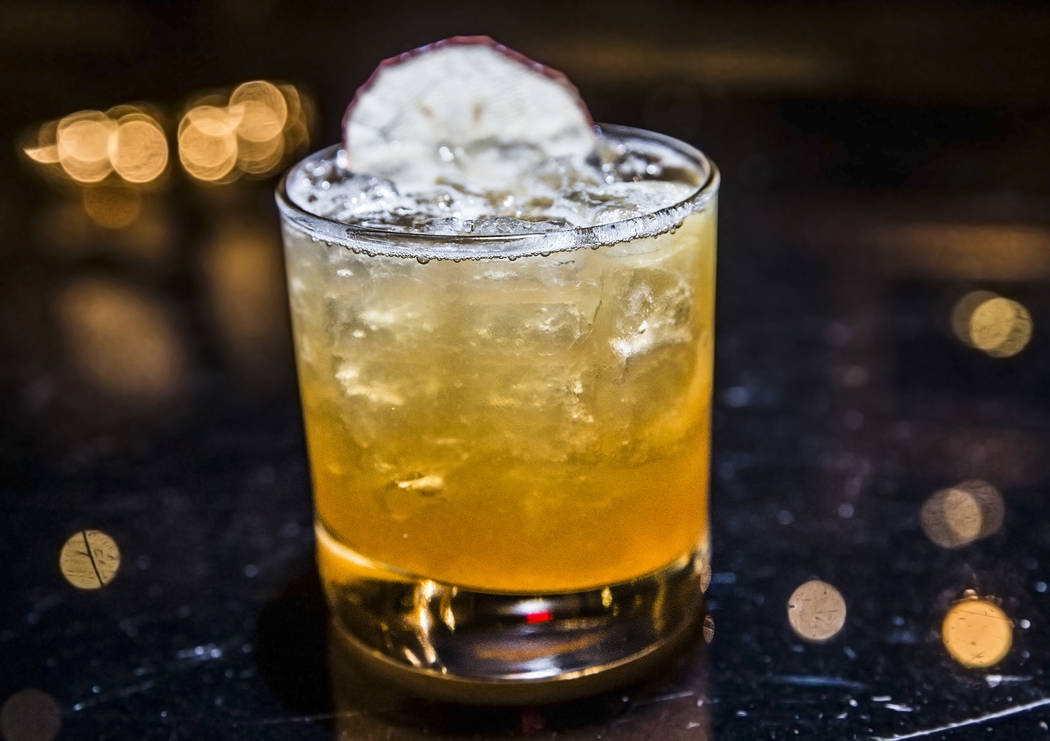 For those burned out on light and fruity summer pool cocktails, Beauty & Essex's Woodsman will take you on a mental journey to a mountain hunting lodge. Dark, warm and comfortable, it has sugar and spice and everything nice (aka bourbon).
Ingredients
■ 1 1/2 oz. Maker's 46 bourbon
■ 1/4 oz. allspice dram
■ 1/2 oz. maple syrup
■ 1/4 oz. lemon juice
■ 1 spoon muddled pear (canned or fresh)
■ 1 apple chip
Directions
■ Muddle pear, then add all ingredients with ice and shake. Pour entire contents into rocks glass. Garnish with apple chip.
Contact Al Mancini at amancini@reviewjournal.com. Follow @AlManciniVegas on Twitter.