Learn to make Esther's Kitchen's Lipstick & Cigarettes cocktail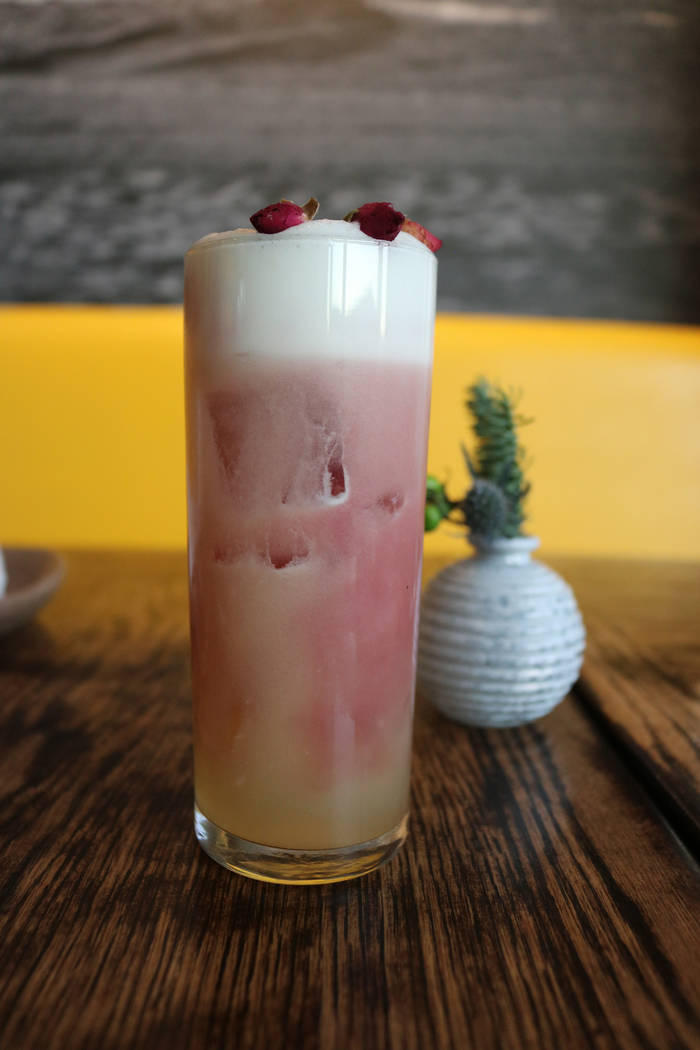 This two-tone cocktail is a modern play on the New York sour. It's floral and fruity and just right for toasting to Esther's Kitchen's one-year anniversary.
Ingredients
1½ ounces applejack brandy
5 ounces Benedictine
5 ounces lemon juice
5 ounces cinnamon syrup
Egg white
Angostura bitters
Cherry bark vanilla bitters
Garnish
Rosebud
Directions
Combine all ingredients in mixing tin or Boston shaker. Shake with ice, then drain ice and shake liquid without ice. Pour into Collins glass. Top with Lambrusco. Garnish with dried rosebud.