Local woman brings pretty Brazilian treats to Las Vegas Valley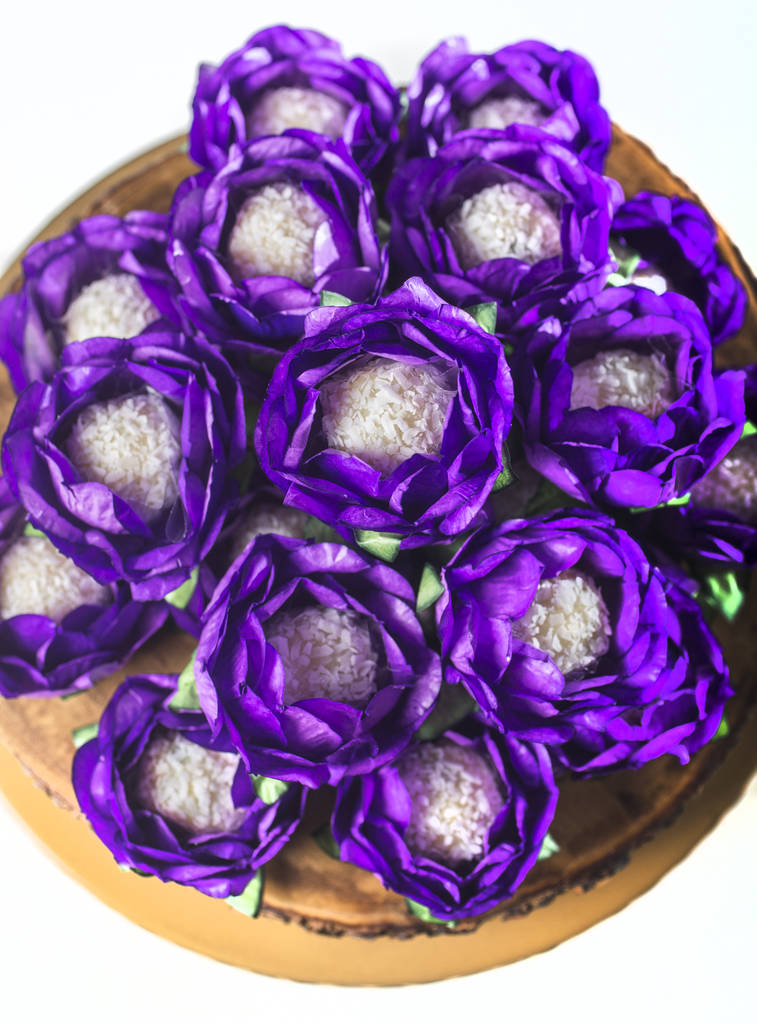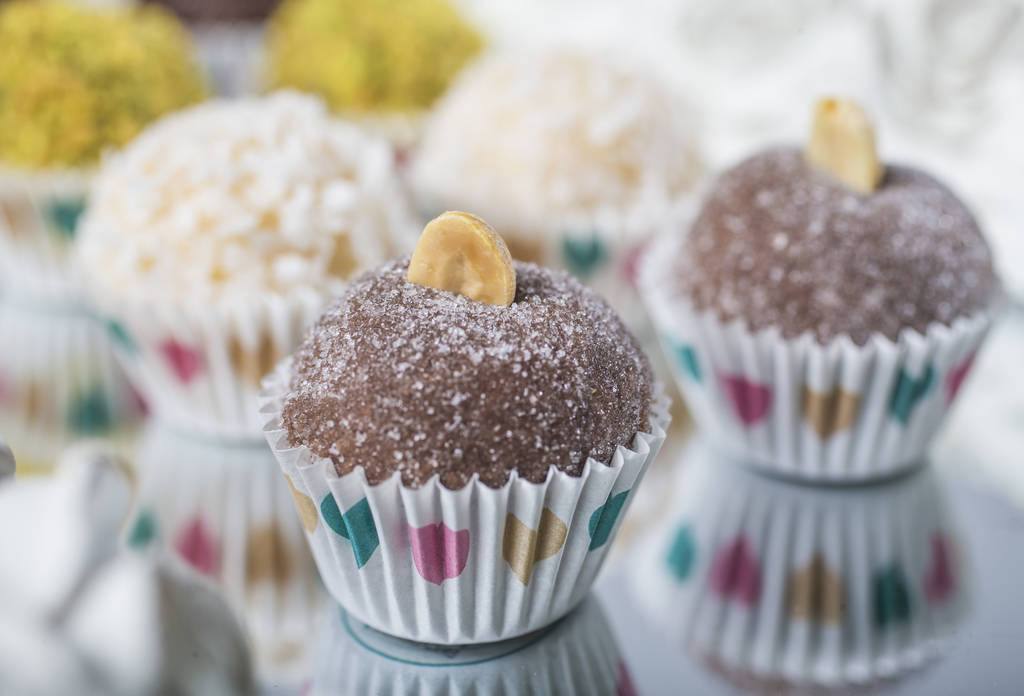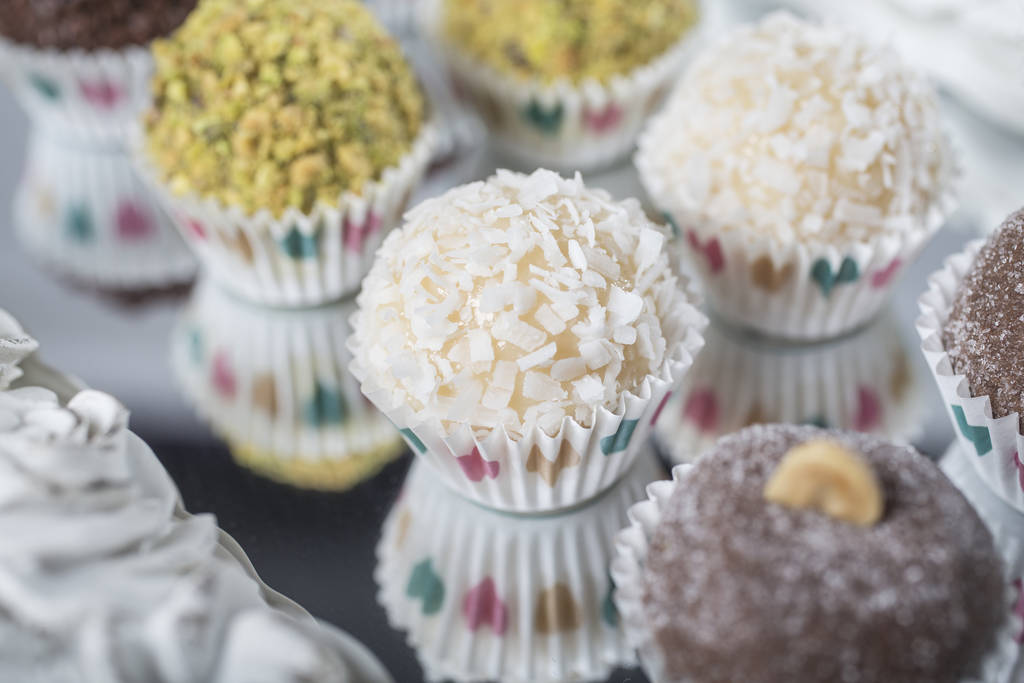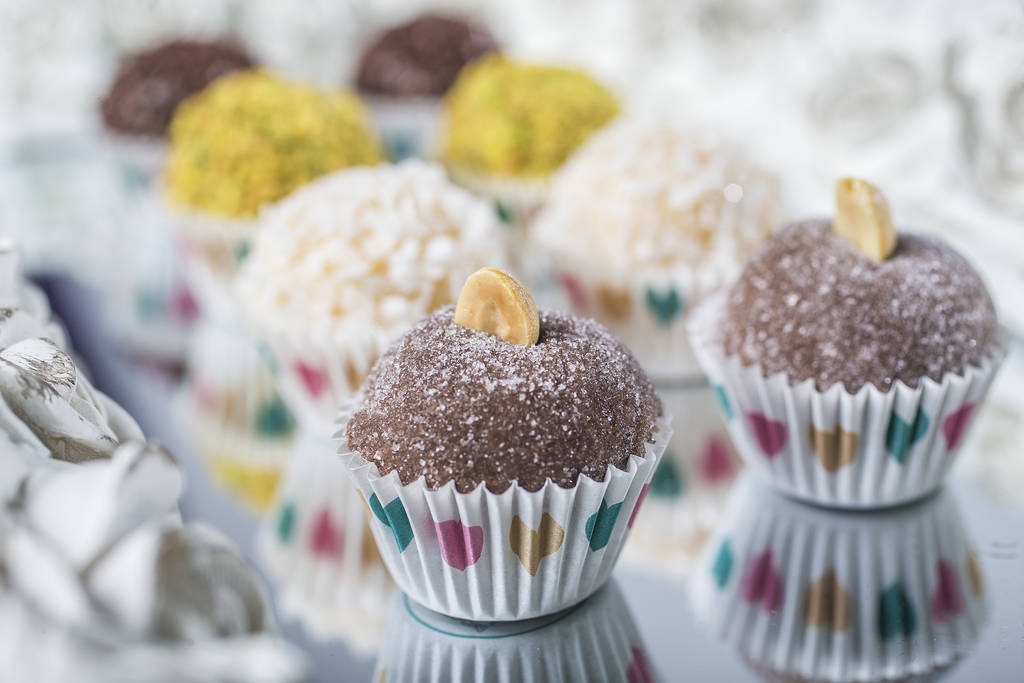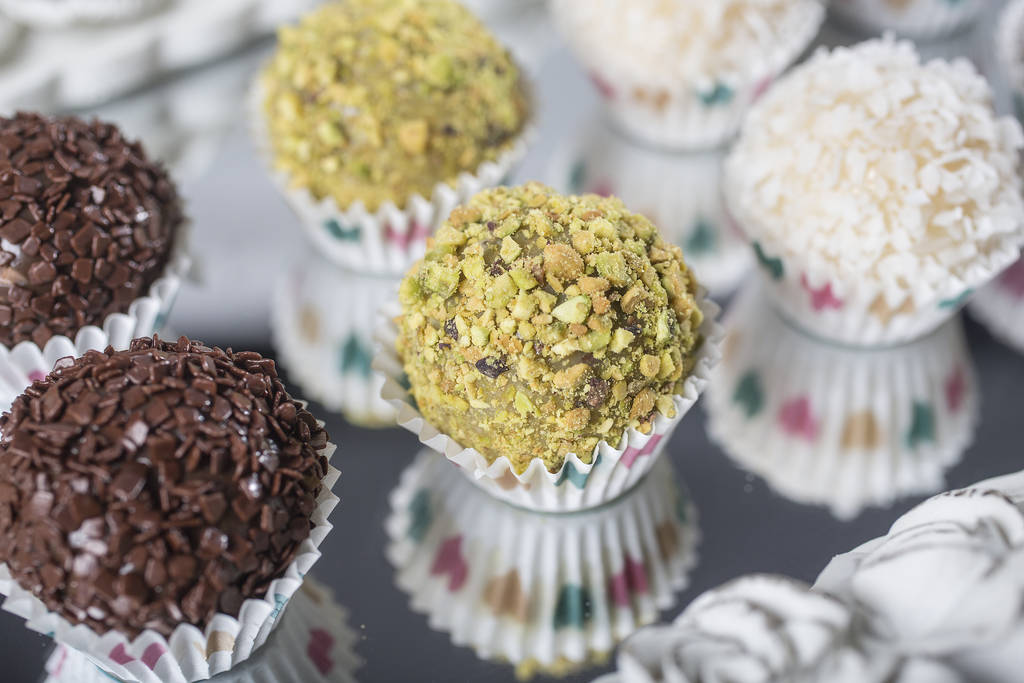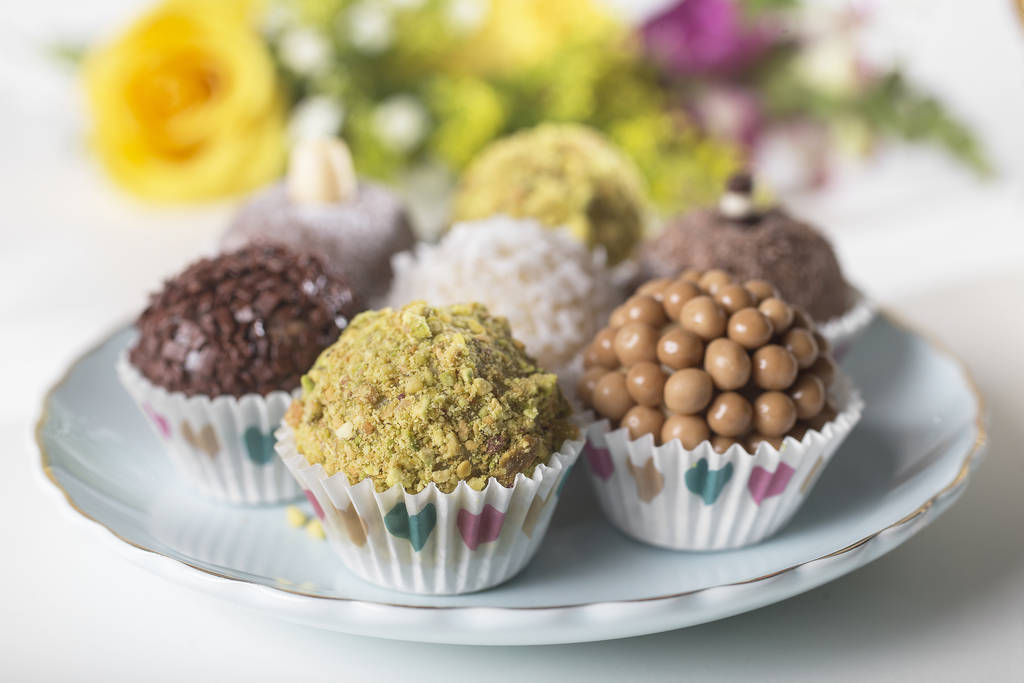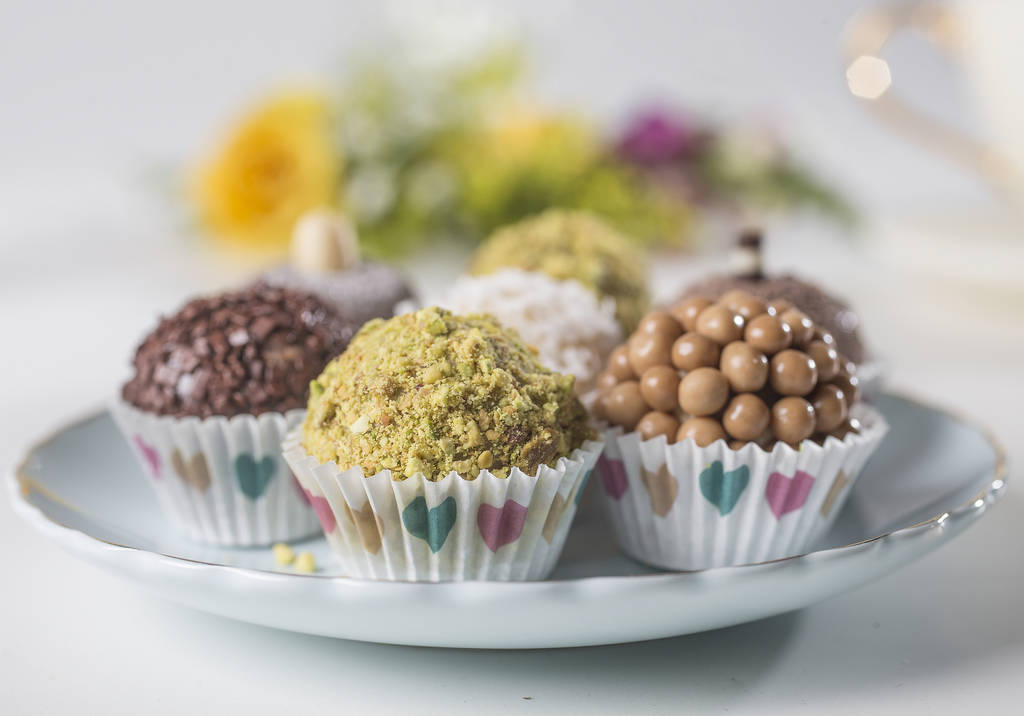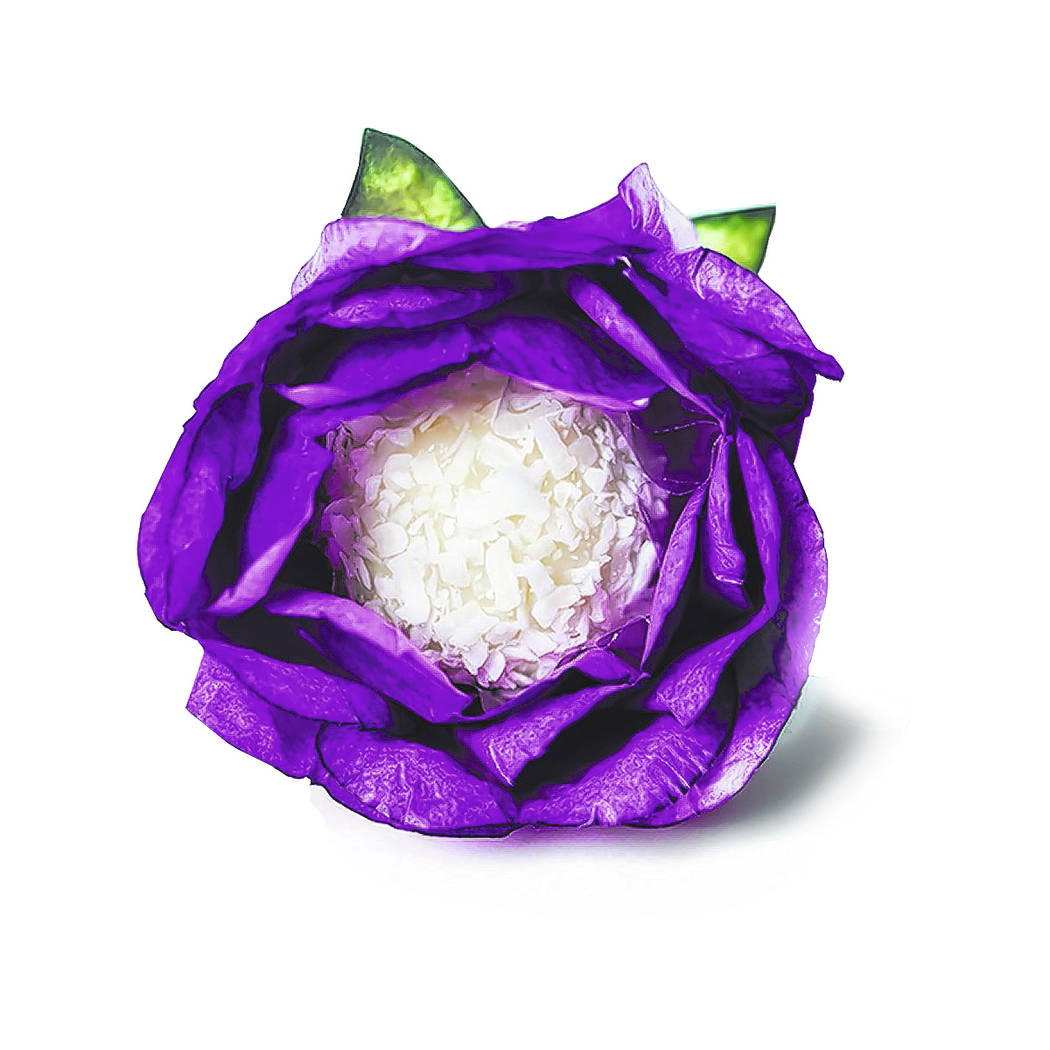 Brigadeiros are fudgy little morsels, similar to truffles but chewier. And like truffles they're made with a few simple ingredients and have a neutral-palette nature adaptable to an endless variety of flavors and coatings.
If you've never heard of brigadeiros it's not surprising, because they're still pretty rare in Las Vegas. But in their home country of Brazil they're as common as cupcakes.
"In Brazil, the brigadeiro is very popular at every birthday party, every wedding, every celebration," said Patricia Swolensky. "Everybody uses brigadeiro as a main dessert to celebrate."
A native of Brazil who came to this country 20 years ago, Swolensky grew up with brigadeiros. A decision to make them for her son's birthday party four and a half years ago led to her business, Sweet Fairy Brigadeiros.
"It was a big hit," she said. "People started asking me for brigadeiros. That's when I got the idea."
The brigadeiro actually has historical, maybe even political origins. Just as Beef Stroganoff reportedly was named for a Russian count, Swolensky said brigadeiros are named for Brigadier Eduardo Gomes, who was running for president of Brazil shortly after World War II. The brigadier for whom the candy was created wasn't successful, but the treat most definitely was.
Its ingredients also stem from its post-war origins. Shortages of sugar and milk meant life wasn't so sweet, so the creators turned to canned sweetened condensed milk, mixed with chocolate and butter. That simplicity led many cooks to whip them up in their kitchens. And they found they could flavor them in myriad ways.
Swolensky said she started with milk chocolate.
"I wanted people to taste the traditional one first," she said. "Once they tried that one, then I started going for the coconut with plum, chocolate with peanuts, salted caramel …"
Among the flavors currently available on her website, sweetfairybrigadeiros.com, are dark chocolate, coconut, ginger and cinnamon, black and white, dark chocolate with coconut, pumpkin, peppermint, gingerbread and candy cane. Some are coated with chocolate pearls.
Swolensky sells the brigadeiros in various configurations, including a box of six, $18; eight boxes of two, $64; and tower sets in various sizes. All boxes are topped with flowers.
"It took me a long time before I got to the point where I liked the way the box looks," she said. "I found a great designer. She helped me put it together."
Swolensky's background in design also helped her with another brigadeiro element, the vibrant food-safe paper or fabric flower shells in which individual candies can nest.
Swolensky said she does a lot of weddings and corporate events, for which brigadeiros are particularly popular as favors.
Sweet Fairy Brigadeiros and flower shells also are available on amazon.com.
Contact Heidi Knapp Rinella at Hrinella@reviewjournal.com or 702-383-0474. Follow @HKRinella on Twitter.
Brigadeiros — Brazilian chocolate fudge candies
14-ounce can sweetened condensed milk
1/4 cup Dutch-process cocoa powder, sifted
2 teaspoons instant espresso powder
1 teaspoon ground cinnamon
1/2 teaspoon kosher salt
2 tablespoons salted butter, cut into 4 pieces
1/4 cup unsalted roasted cashews, finely chopped
1/4 cup chocolate sprinkles, chopped
In a 10-inch nonstick skillet, whisk together the condensed milk, cocoa, espresso, cinnamon and salt. Add the butter, then set over medium heat and cook, stirring constantly with a silicone spatula and scraping along the sides, until the mixture reaches 225 degrees, about 10 minutes; it will appear matte and slide around freely in the pan. Immediately pour into a wide, shallow baking dish. Let cool to room temperature, about 30 minutes.
Line a rimmed baking sheet with kitchen parchment. In a small bowl, stir together the cashews and sprinkles.
Scoop the chocolate mixture into 1-tablespoon portions, then roll each into a ball. Drop a few balls at a time into the cashew mixture and roll them around, pressing so that the mixture adheres evenly. Transfer to the prepared baking sheet. Store the brigadeiros in an airtight container at room temperature for up to 3 days.
— Recipe from Christopher Kimball's Milk Street magazine
Brigadeiros — Brazilian chocolate truffles
2 cans (14 ounces each) sweetened condensed milk (not evaporated)
1/4 cup unsweetened baking cocoa
2 tablespoons unsalted butter
1/2 cup chopped pistachio nuts
1/3 cup chopped almonds
1/3 cup shredded coconut
1/3 cup chocolate candy sprinkles
1/3 cup colored candy sprinkles
Grease large shallow pan or platter with butter. In 4-quart nonstick heavy saucepan, heat condensed milk, cocoa and 2 tablespoons butter to boiling, stirring constantly with a wooden spoon. Reduce heat to medium-low; cook 10 to 15 minutes, stirring constantly, until mixture is thick and shiny and starts to pull away from bottom and side of saucepan when pan is tilted. Pour mixture into shallow pan; cool completely (refrigerate to firm up faster).
Place remaining ingredients in separate small bowls. Use teaspoon or melon baller to scoop truffle mixture, then use greased hands to shape into 1- to 1 1/2-inch balls. Roll each ball in pistachios, almonds, coconut or sprinkles. Place in mini paper baking cups.
Store tightly covered at room temperature up to 2 days or in the refrigerator up to 1 week.
— Recipe from Betty Crocker