Longtime restaurants keep traditions, yet adapt to times
October 19, 2010 - 11:00 pm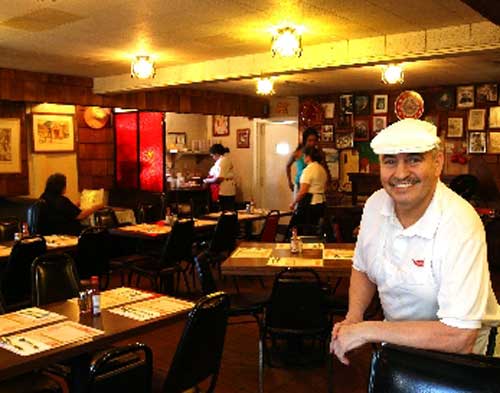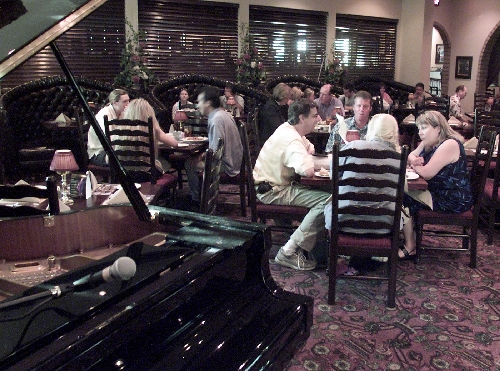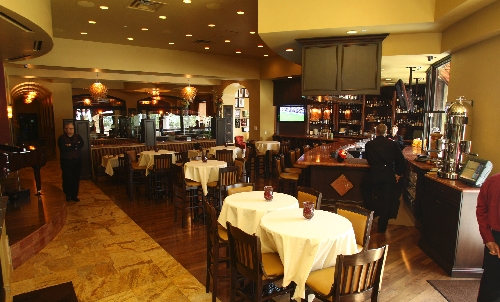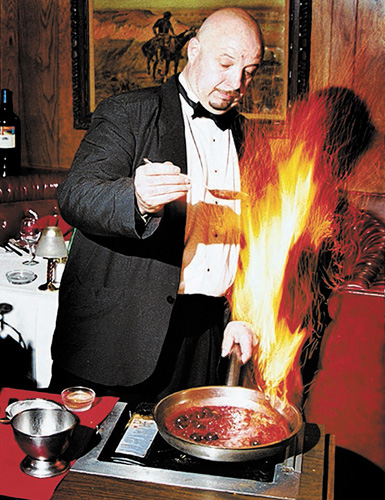 The past few years have presented a particularly tough time for restaurants — as for many other businesses — with some closing their doors mere months after opening. Yet others manage to survive 10, 20, even 50 years on Las Vegas' always-volatile dining scene. We asked a handful of these veterans their secrets of survival.
El Sombrero
807 Main St.
Opened in 1950
El Sombrero was opened by Clemente Griego, uncle of current owner Jose Aragon, who took over in 1970.
"I've been here ever since," Aragon said, "mostly because I do most of the work myself," assisted by a parade of family members over the years.
These days, he said, "we're barely hanging on. The last five years have been terrible, because of the downturn of the economy and people are without work. A lot of customers used to come every week, now they only come twice a month."
He has adapted by cutting hours to 11 a.m. to 4 p.m. Mondays through Thursdays, until 9 p.m. Fridays and Saturdays.
Aragon, who's 66, would like to at least semiretire, and eventually sell the place.
"Nobody in the family wants to do what I do because it takes me 24/7 to do it," he said. "The kids are smart these days. They don't want to work like I do."
Bob Taylor's Ranch House
6250 Rio Vista St.
Opened in 1955
"We're different than a lot of Strip restaurants that try to gear toward tourists," said Jeff Special, who has owned the restaurant since 1997. "We've always been a local place. You still get a choice of soup or salad with your dinner and a choice of potato. We're not a la carte, like a lot of the restaurants that have come and gone."
Special said he thinks the restaurant's uniqueness also helps. Though it's no longer on 40 acres "out in the middle of nowhere," it still has a relatively large five acres, as the suburbs have grown around it.
The atmosphere is offbeat, too, with a prominent indoor mesquite grill and Western memorabilia.
"The only thing I've changed is that the bar has a lot of (Pittsburgh) Steelers stuff," Special said.
The past few years, he said, have been "the worst in my lifetime, as far as it's affected the masses of people in town. It's affected us, too, but I knock on wood every day. I feel fortunate. I think because of our longevity and people knowing us, we haven't been hit as hard as other people have."
The Golden Steer
308 W. Sahara Ave.
Opened in 1958
"It's really managed to survive because they stayed true to their original format," said marketing director John Fondy, who noted current owner Michael J. Signorelli took over about 10 years ago. "They still continue to age their Prime beef. They continue to make their sauces fresh daily.
"Waiters wear tuxedos, and they have one of the only flambe licenses" for desserts such as cherries jubilee, Fondy said. "Waiters that have been there over 40 years. They're like celebrities to the clientele because they become friends with them."
Fondy said recent years have been a little difficult because "Las Vegas started to grow and more and more steakhouses started coming in. There was a little bit of decline because people had so many choices. But the Golden Steer has had its celebrity clientele, its mob clientele and its international clientele, who continue to come back every year."
The Bootlegger Bistro
7700 Las Vegas Blvd. South
Opened in 1973
The Las Vegas restaurant roots of Bootlegger executive chef Maria Perry go even deeper than the opening date would indicate. Perry and her husband, Al, and her sister and brother-in-law, Angie and Lou Ruvo, opened the Venetian Pizzeria at 1890 E. Fremont St. in 1955, said Perry's daughter, Lorraine Hunt Bono, company president and chief executive officer.
The foursome opened the Venetian Ristorante on West Sahara Avenue in 1962, Bono said, and sold it in the late '60s, with the Ruvos buying it back a few years later. Maria and Al Perry opened the Bootlegger at Tropicana and Eastern avenues in 1973; the current location opened in 2001.
"Mama Maria is 93 and comes in five days a week," Bono said. "She makes sure the recipes are consistent."
On the other hand, Bono said, her son, chief operating officer Ron Mancuso, has brought in some modern chefs.
"We have nutritionists working with us," she said. "We have new ideas and new recipes, so our menu is kind of an eclectic blend of classic and contemporary Italian cuisine."
She credits the Bootlegger's longevity to "the family's commitment to Mama Maria's recipes and Mama Maria's and my dad's philosophy about when people come into your restaurant, you should think of that as them coming into your home."
Ricardo's
4930 W. Flamingo Road
Opened in 1979
There have been six Ricardo's locations over the years, with four in existence at one time. They included an outlet at the MGM Grand that was open for seven years beginning in 1997.
"Growing was an answer to the way the town grew, and it also gave our team at the time a challenge and the opportunity to grow," said owner Bob Ansara. "Having multiple stores when I was younger seemed like the right thing to do, and having one right now when I'm 57 feels like the right thing to do."
Ansara said persistence is the key to Ricardo's longevity.
"I believe consistent guest service, being able to maintain a great group of people working," he said. "We haven't dropped the quality, haven't made radical changes that would displace regular customers who have been coming for 31 years."
Andre's
Monte Carlo, 3770 Las Vegas Blvd. South
Opened in 1980
Andre Rochat's original downtown location opened in 1980, but he has been in business in Las Vegas since 1973, when he opened a bakery. Rochat currently has Andre's at the Monte Carlo and Alize at the Palms.
Rochat said his long record was built on "quality and service — and for the right price."
"We make changes as we go along, not only on the type of food, the presentation, the way the food is made, but to stay up with the times — not what's in fashion, but the trends," he said.
"Our advantage is being a small operation, we have better control of our labor, which helps us a lot in the hard times like now. We're able to do with less people or more part-time people. If we come in on an afternoon and there aren't many reservations, we can send somebody home. That helps a lot."
But, Rochat added, "we have too many restaurants" in Las Vegas. "Every hotel has a dozen, two dozen restaurants. That's too much competition for the amount of people we have."
Metro Pizza
Multiple locations
Opened in 1980
Cousins John Arena and Sam Facchini opened their first pizzeria more than 30 years ago and currently have six. They've also launched a food truck and plan a neighborhood bakery adjacent to their next pizzeria, scheduled to open late next year at Sky Pointe Drive and Cimarron Road, and to eventually add bakeries to their other full-service pizzerias.
"Obviously, the scene around the country is booming," Arena said of the food-truck concept. "It's an opportunity to go out to customers who maybe can't always come to you. We wanted to plant the seeds of interest in our bakery by previewing it with the food truck and learning something about what works and what doesn't."
But Arena and Facchini are constantly learning.
"When we opened in 1980, my base customer looked like me," he said. "The next generation of guest is not exactly like me."
To reach the next generations, he hosts a monthly focus group roundtable with students at the University of Nevada, Las Vegas, and has a "reverse intern," a UNLV hospitality student who helps them understand "how people of her age are communicating with each other and about what's important to her generation of customer."
Of the current economic climate, he said, "it's been the most challenging. We've not been hurt as much as some of the start-up businesses and some of the higher-end businesses. Our check average is $11 per person. We're still considered affordable for a dining experience.
"We choose not to participate in that negative environment. We stay focused on what is important to us and what we know is important to our guests."
Ferraro's
4480 Paradise Road
Opened in 1985
Ferraro's first location was at Sahara Avenue and Jones Boulevard; the restaurant moved to West Flamingo Road in 1992, and then to its current location last December.
"We've always kept up with the times," said owner Gino Ferraro, which included periodic remodeling, changing the menus, keeping up with the needs of the customer.
"We've always had incentives for the local people to come in and see us."
Currently, those include half-price for locals on Fridays and Saturdays — a somewhat unusual concept because those generally are restaurants' busiest days.
But that's where Ferraro's is unusual, he said. The restaurant has always had a large convention clientele, and conventions generally run Sundays through Thursdays.
The past few years have been the most challenging, he said.
"We have done huge incentives to get people in the restaurant to keep the doors open — a lot of marketing strategy to survive."
Paymon's Mediterranean Cafe & Lounge
4147 S. Maryland Parkway, 8380 W. Sahara Ave.
Opened in 1988
Paymon Raouf originally opened the Middle Eastern Bazaar, a small market that sold a few sandwiches, said Jeff Ecker, corporate general manager. As the gyro sandwiches grew in popularity, the menu expanded. "He started out very small and it morphed into something larger over time."
The Mediterranean Cafe and Market opened in 1992, Ecker said, and the name was changed to Paymon's in 2002 to differentiate it from others with "Mediterranean" monikers. Their biggest expansion was in 2000, with the Maryland Parkway flagship becoming larger and full-service and the opening of the Hookah Lounge.
After the Sahara location opened in 2004, they added Italian dishes; they're now at both locations and are 35 percent to 40 percent of sales. Ecker said the Italian options are popular because much of their clientele arrives in groups, and a lesser-known cuisine can be a deal-breaker for groups.
Recent times have been tough, he said, but "we're doing well with our promotions," which include 25 percent off in the cafe from 5 to 9 p.m. Wednesdays, all-night happy hour in the lounge on Tuesdays and $8.95 mix-and-match pasta daily.
"This economy has taken about 30 percent of our revenue stream," he said. "Restaurants keep about 4 cents to the dollar. We've had to get very creative. We're looking at this as a short-term problem. The decisions we make are going to have long-term implications. We want customers to remember we were there with them at this time."
Contact reporter Heidi Knapp Rinella at hrinella@review journal.com or 702-383-0474.