Lotus of Siam to open new location in Las Vegas
October 9, 2017 - 12:18 pm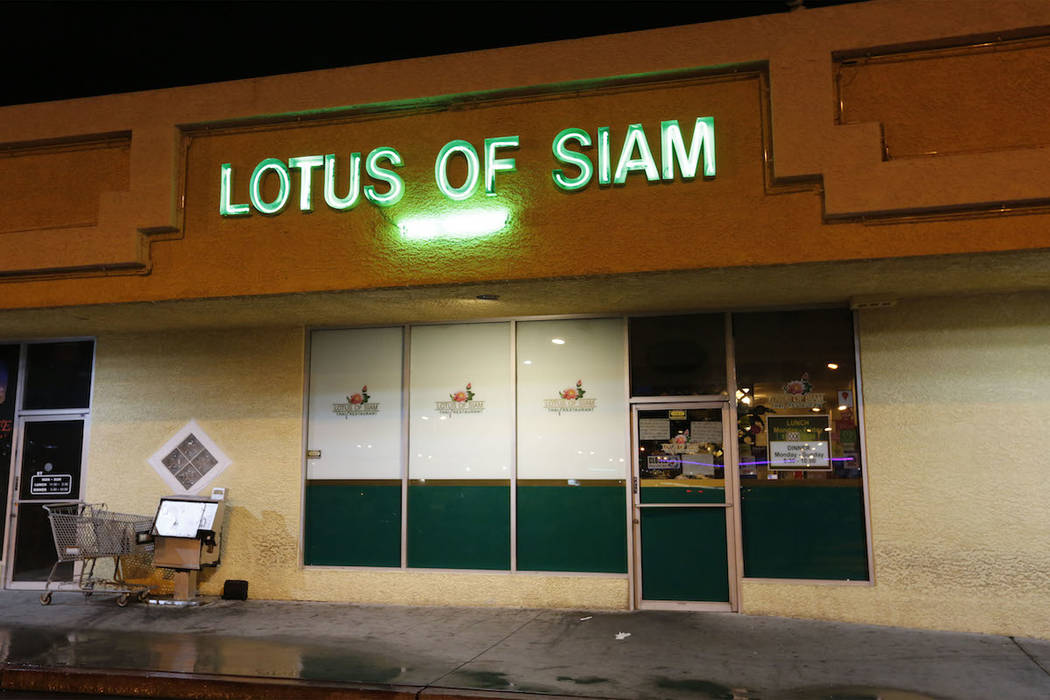 The owners of Lotus of Siam aren't waiting for repairs to be complete on their East Sahara Avenue location to start serving their loyal fan base again.
Penny Chutima, daughter of restaurant owners Saipin and Bill Chutima, reports they'll open a second location around the first week of November at 620 East Flamingo Road in the former location of Roy's Restaurant.
Lotus temporarily closed its original location in September after portions of its roof caved in after a rain storm. Penny says plans are still to re-open that spot, but that repairs will take "at least a couple of months."
When asked if the Flamingo Road restaurant will remain open once repairs are complete, she says: "Even though they're close to each other, I think it'll be OK because it reduces the wait time."
The new location will seat nearly the same number of people. It's also expected to remain open a bit later, primarily as a way to keep all the staff on the payroll.
"The amount of staff that I had at the original one was a lot," Penny says. "And in order to rotate them, for them to get the actual hours and everything, we may actually have the hours go past 10 p.m. We might (stay open) until about 2 a.m."
She promises longtime customers that in addition to the staff, the menu and wine selection will be the same as they remember.
Contact Al Mancini at amancini @reviewjournal.com. Follow @AlManciniVegas on Twitter.