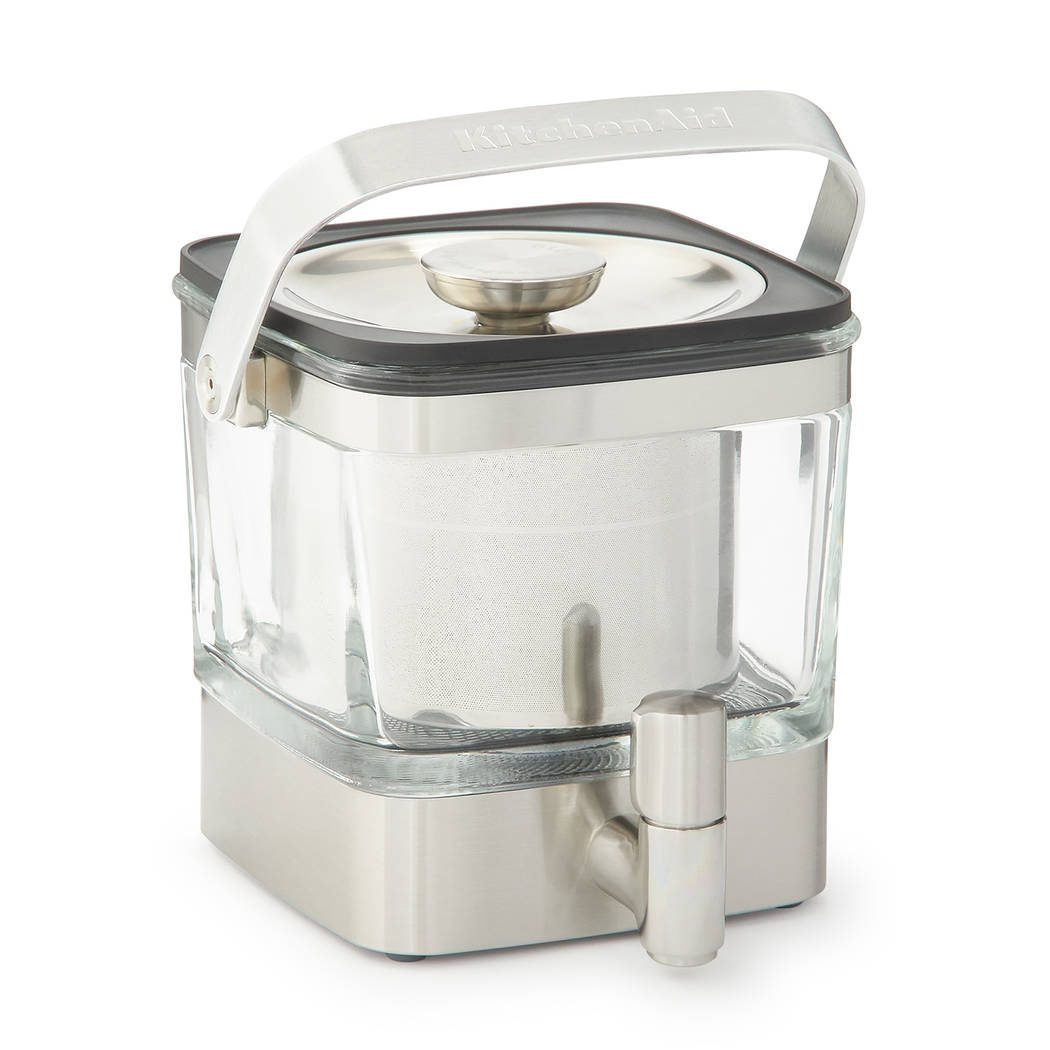 That it's hotter than blazes outside doesn't mean you can't still enjoy your coffee; just consider cold brew.
The Coffee Bean & Tea Leaf has designed a Cold Brew Starter Kit, which comes with cold-brew coffee beans and a Hario cold-brew coffee maker, and CBTL promises it will produce a beverage that's "always rich and full-bodied and never bitter." The brewer is $30, the coffee blend $14, or you can pay $39 for the kit. It's available in local stores; for a listing, go to coffeebeanlv.com.
Another option for making cold-brew coffee is this KitchenAid coffee maker. You start by adding coffee grounds and cold water, let it steep in the refrigerator for about 24 hours and your coffee is ready. The steeper has extra-fine mesh for keeping grounds out of your coffee. Each batch makes 28 ounces, and you can keep it in the fridge for up to two weeks. It's $99.95 and available at the Sur La Table at Fashion Show mall or at surlatable.com.
Traveling far from home (or even staying locally for a staycation) doesn't mean you have to compromise coffee quality. Coffee Gator's stainless-steel coffee canister, available in numerous colors, has a one-way valve that lets the carbon dioxide exuded by the beans leave the canister, but keeps CO2 and light from entering. It also protects coffee from moisture. It's $25.97 to $31.97 at coffeegator.com.