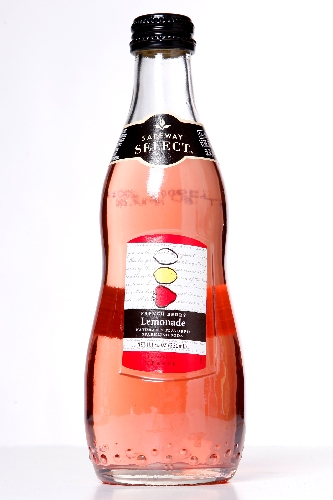 We have seen the future of soft drinks, and it is pomegranate.
Well, maybe that should be more like the present, since pomegranate-flavored soft drinks are readily available in local stores right now. They haven't shown up among the major brands — who have protracted research-and-development periods — but it's probably just a matter of time before there's a pomegranate 7-Up or Pepsi, because the flavor has hit the niche brands in a big way.
A recent tour of local stores found that Trader Joe's has a Juice Squeeze blackberry-pomegranate, Whole Foods has pomegranate Italian soda and Italian spritzer under its own label, Fresh & Easy Neighborhood Markets carries Izze's pomegranate flavor and many local stores have Hansen's pomegranate flavor.
"I really like the Blue Sky pomegranate one," said Megan Murray, marketing specialist for Whole Foods Market's Henderson store. "That one's really, really good. It's just a very clean flavor; it's not too sugary-sweet. Sometimes sodas, when they have fruit flavors, can be kind of overpoweringly sweet, and this one's not."
But pomegranate is far from the only offbeat soft drink flavor out there. Murray said Dry Soda, which also is available at Whole Foods, has kumquat, lemongrass, lavender and rhubarb, among other flavors.
"It's kind of a neat idea where they're made to pair with food, for people who don't drink alcohol," she said. "That was what the original intention was" with Dry Soda.
Rocket Fizz Las Vegas, 5130 S. Fort Apache Road, specializes in soft drinks (as well as retro candy), so as you might imagine, the store carries several unusual flavors. There's the Leninade, said general manager/owner Sheila Beaton, which has "its own unique taste, kind of a mix between a strawberry and a citrus and an orange. It seems to be well-liked by everybody."
But wait! There's more: pomegranate, of course, plus huckleberry, marionberry, blue raspberry, lilikoi, mango, pineapple, tamarind and on and on.
There are so many, in fact, that the store hosts a weekly tasting from 1 to 4 p.m. Saturdays and she's thinking of adding a midweek tasting.
Beaton said her customers tend to fall into two groups: "soda aficionados, who want to try the most unusual flavors," and the comfort/nostalgia crowd, who want to try things they remember from home and/or childhood.
New York expatriates, she said, favor Manhattan Special Espresso Coffee Soda, and say it "makes the most incredible float you'll ever taste."
The nostalgiacs, she said, like a lot of the old-fashioned flavors that have diminished in popularity — the ginger beers and birch beers and sarsaparillas. The spicy Blenheim Ginger Ale, she said, has tongue-burning potential.
As new flavors develop, the definition of a soft drink tends to blur a little, with some sparkling waters taking on the characteristics of a soda. Lilia Rodriguez, public affairs manager for Albertsons, said there's also growing popularity of flavored teas as tantamount to soft drinks.
And Marsha Gilford, vice president of public affairs for Smith's, said the labels that make the offbeat flavors do constitute a true niche market. They're "not a large part of sales when compared to the behemoths of the major brands, but they do offer a very nice variety and selection for folks that want a change of pace, and there are many folks who drink just this kind of soda and enjoy it tremendously."
The bottom line for Murray?
"It's refreshing" — and that would be in more ways than one.
Contact reporter Heidi Knapp Rinella at hrinella@review journal.com or 702-383-0474.