Mark Wahlberg celebrates new Strip restaurant with party — PHOTOS
Updated March 28, 2023 - 7:06 am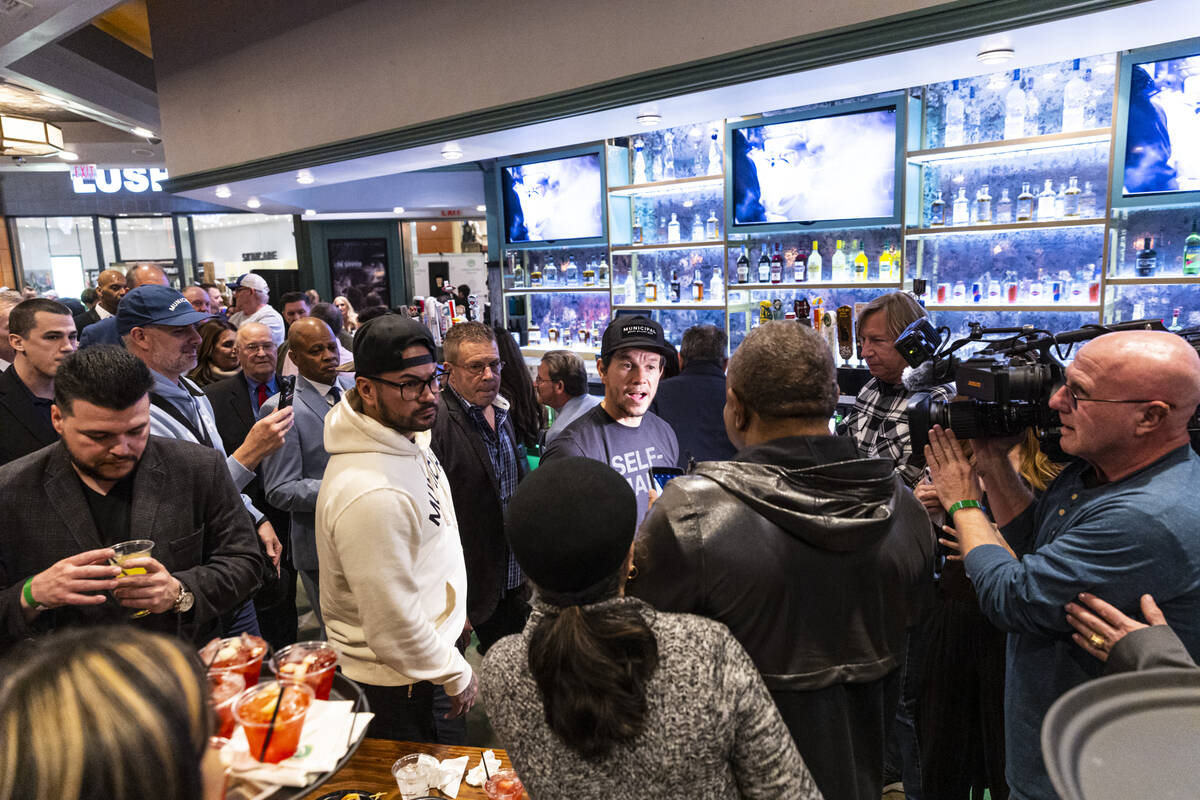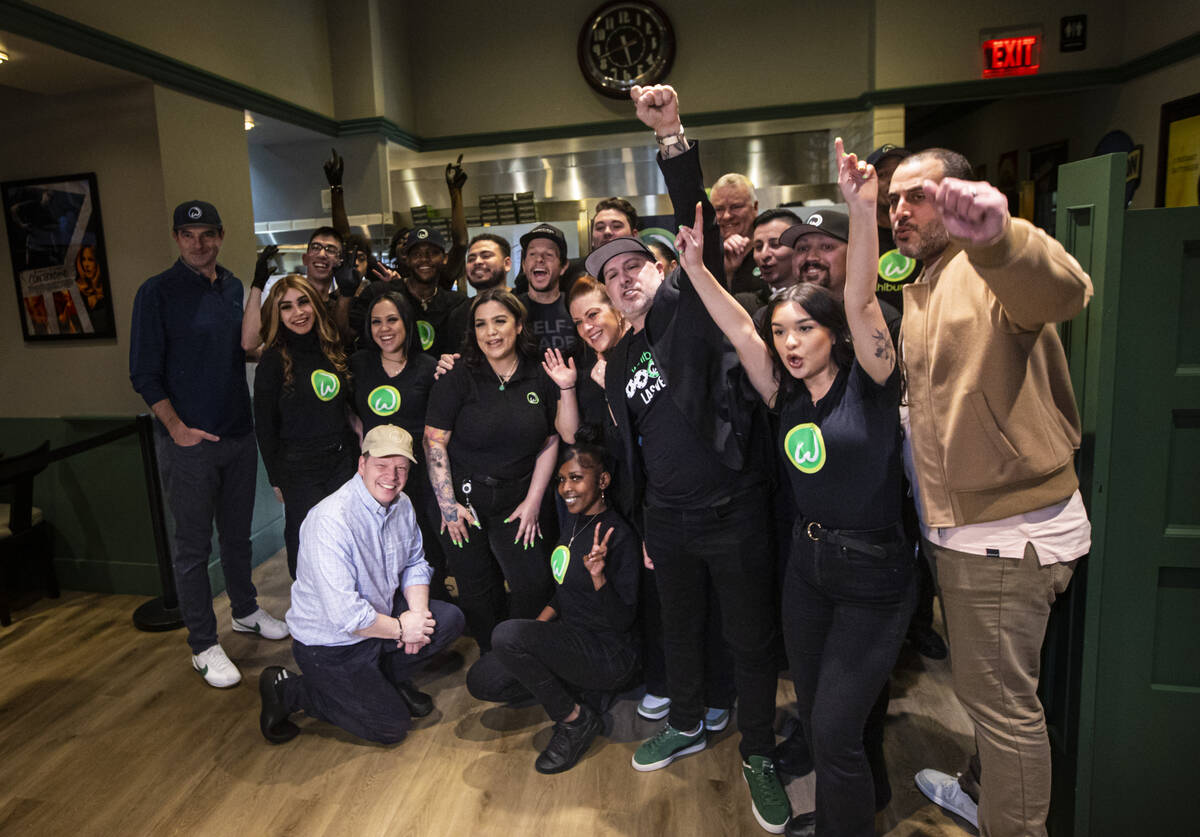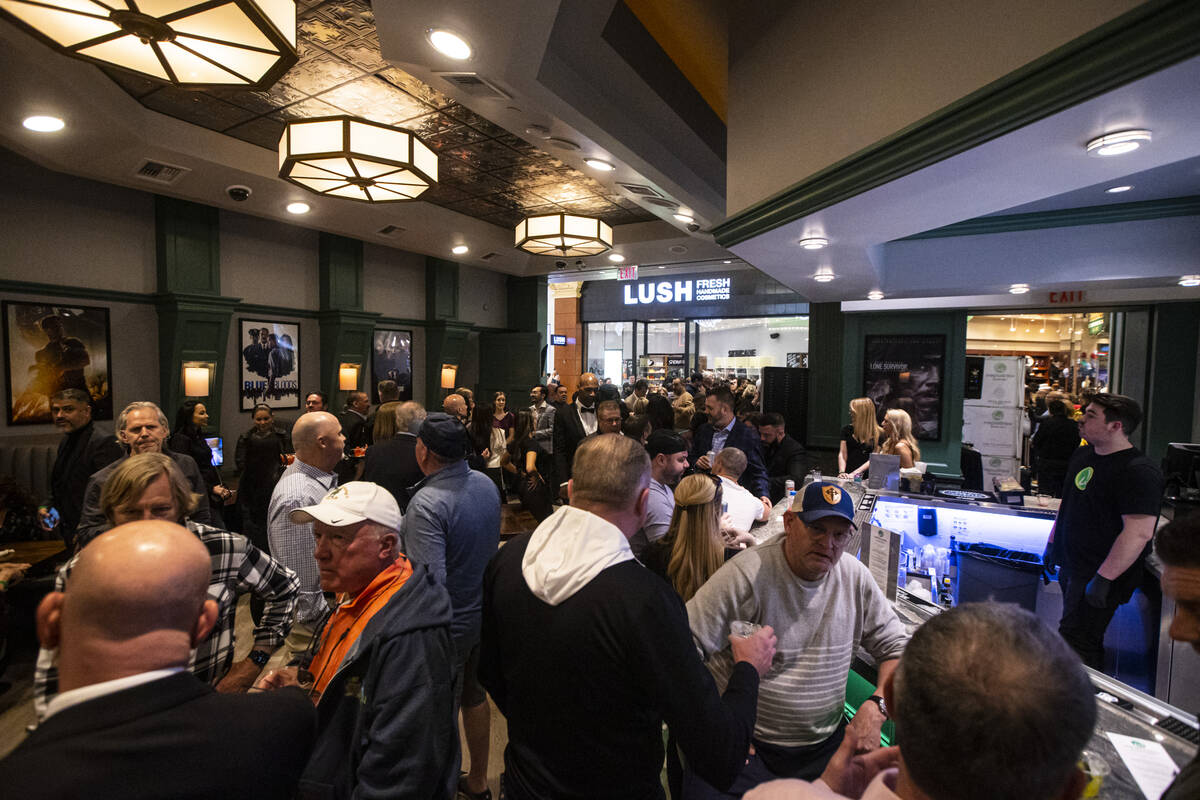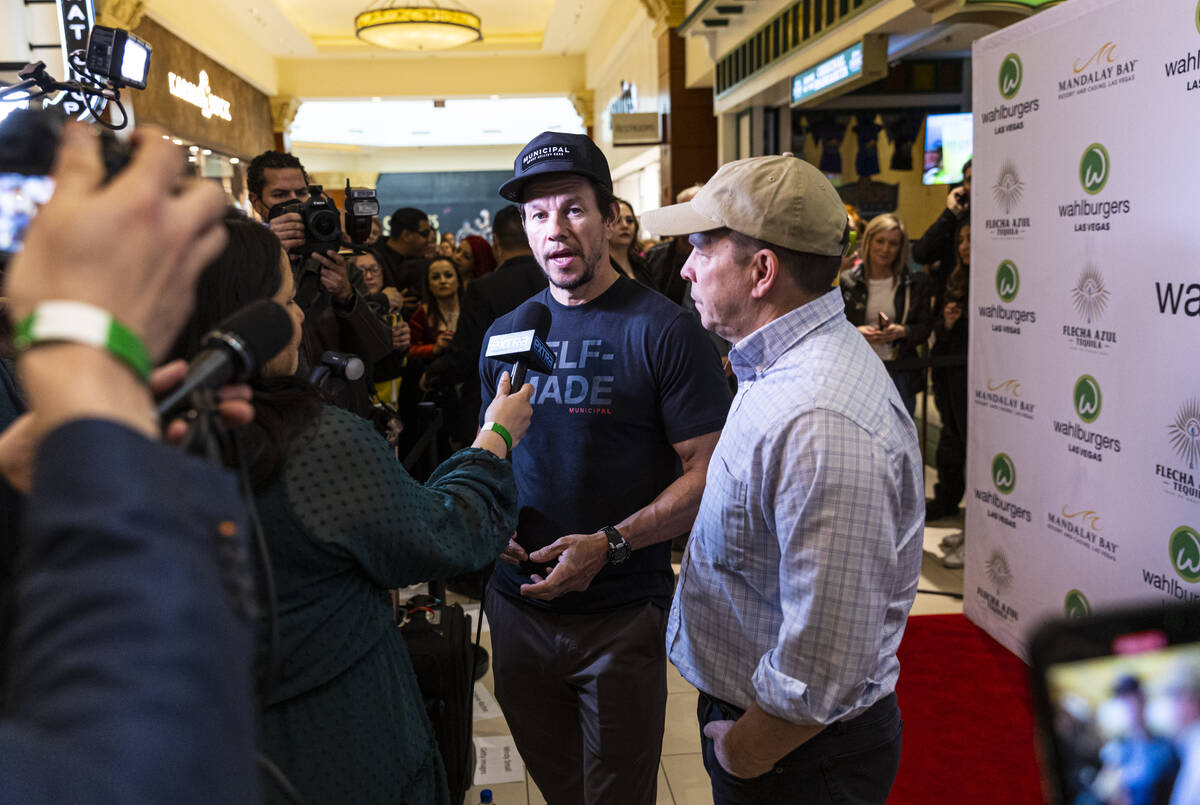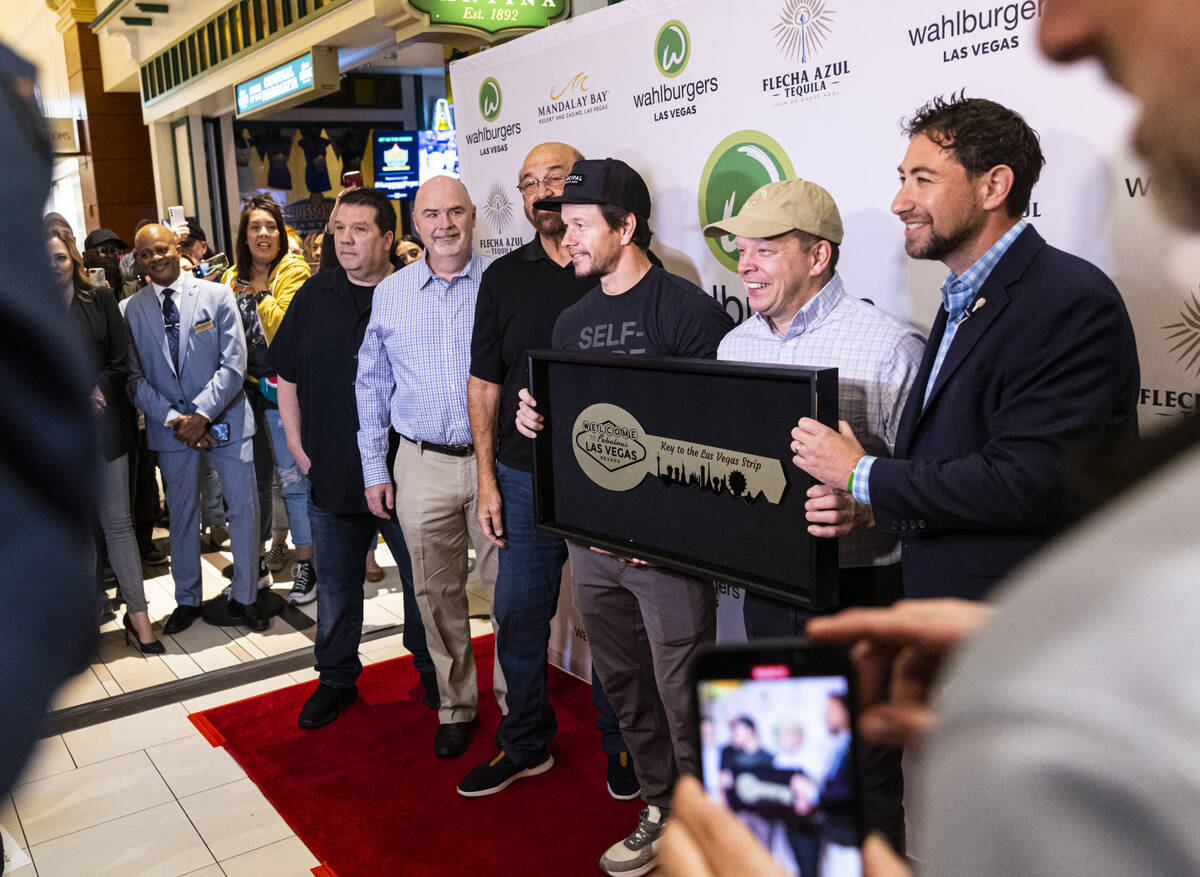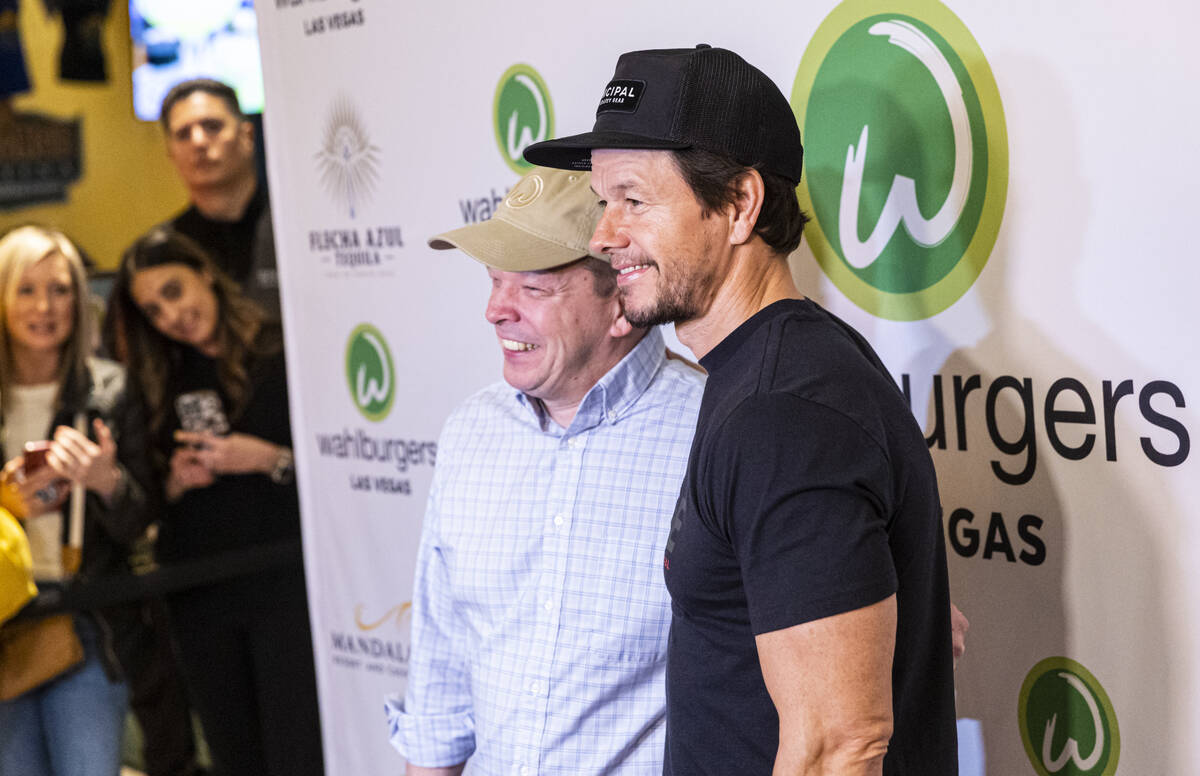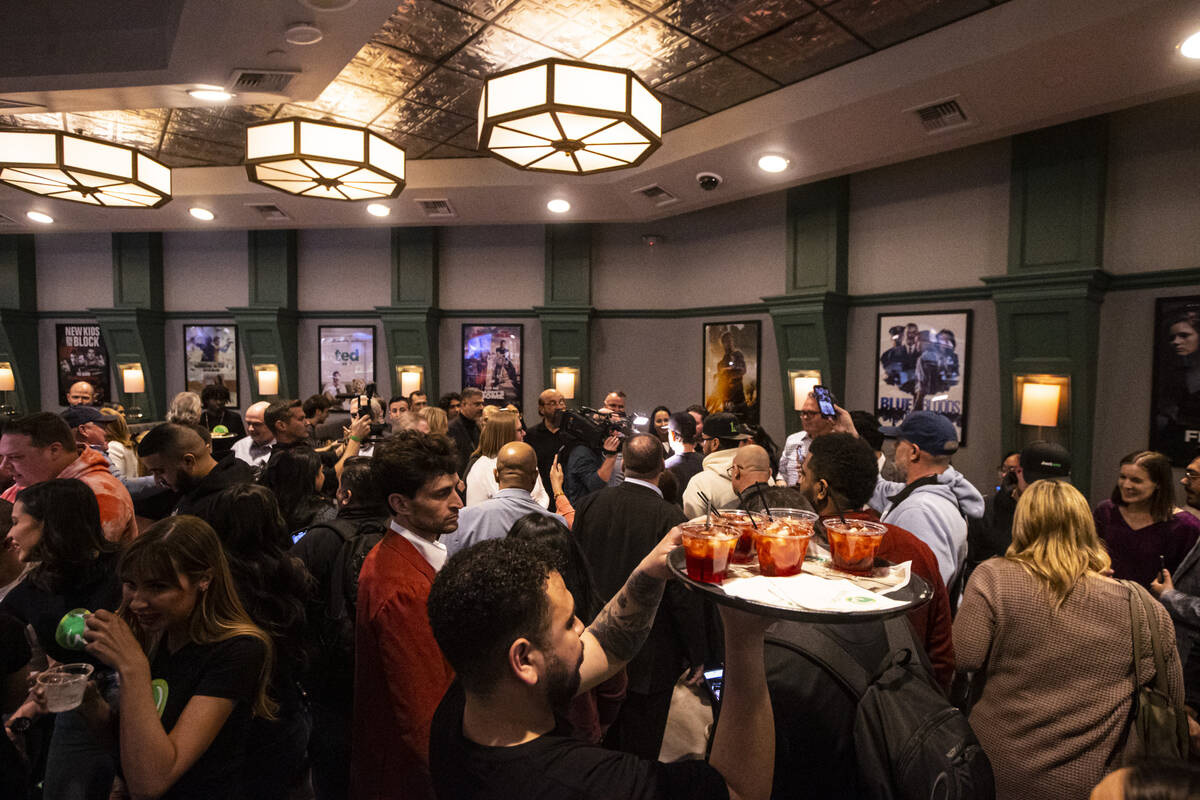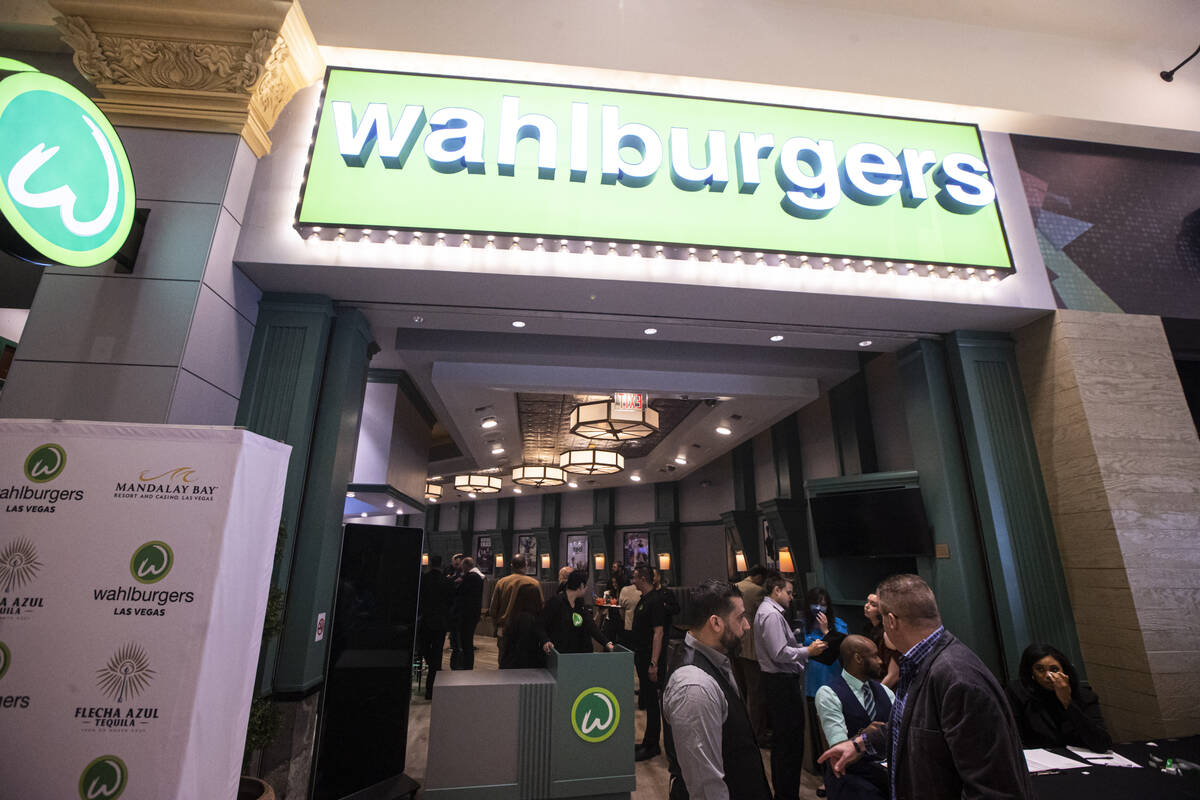 Mark Wahlberg, a new Las Vegas resident, homeowner and fitness chain investor, celebrated the latest addition to his local portfolio on Monday with a red carpet launch party for the latest Wahlburgers, this one in the Shoppes at Mandalay Place on the Strip.
The first Vegas Wahlburgers opened on the Strip in 2016 in the Grand Bazaar Shops at Horseshoe Las Vegas (then Bally's).
Wahlberg was joined at the burger bash by one of his brothers, chef Paul Wahlberg, who runs the chain with him and with another brother, Donnie Wahlberg, who did not attend.
Mark and Paul Wahlberg posed for media photographs (and received the key to the Strip) for about 20 minutes against the step-and-repeat before heading into the party, where Mark Wahlberg bartended. Just beyond the roped-off entrance and press area, dozens of onlookers held their smartphones aloft to capture images.
The restaurant invited more than 200 guests, a mix of friends, Wahlburgers associates, casino executives and media. Movie posters for Mark Wahlberg's films, and a poster for "Blue Bloods," Donnie Wahlberg's hit TV series, lined the walls of the restaurant, which is rendered in shades of signature Wahlburgers green.
Among the essential burgers at the restaurant are the ⅓-pound Our Burger with government cheese (American cheese) and the O.F.D. (Originally from Dorchestah), a double-patty burger that nods to the brothers' hometown of Boston and the native pronunciation of the Dorchester neighborhood.
The new Wahlburgers is next to Hussong's Cantina in the Shoppes at Mandalay Place.
Contact Johnathan L. Wright at jwright@reviewjournal.com. Follow @ItsJLW on Twitter.