Markets use restaurants as tasty sales tool
January 20, 2016 - 10:11 am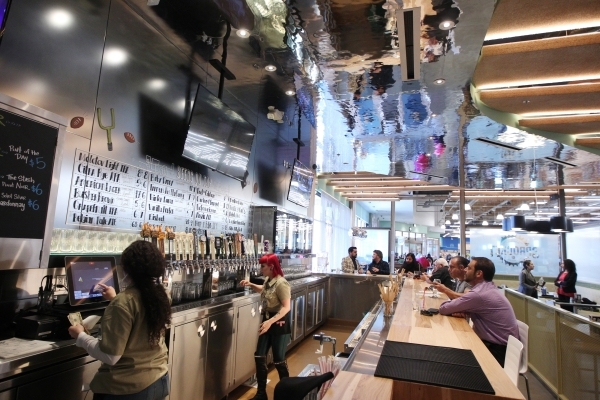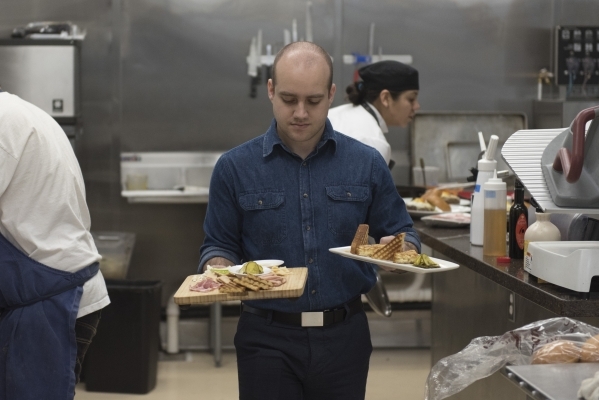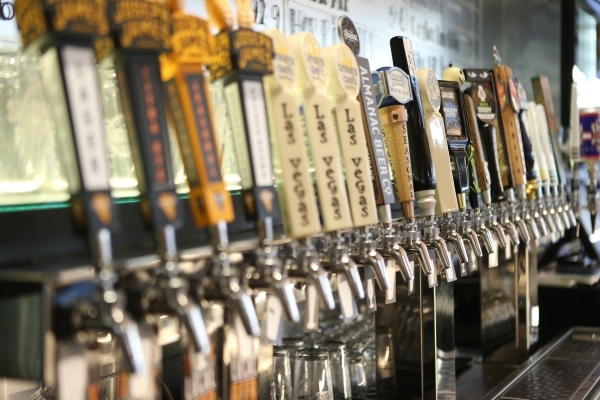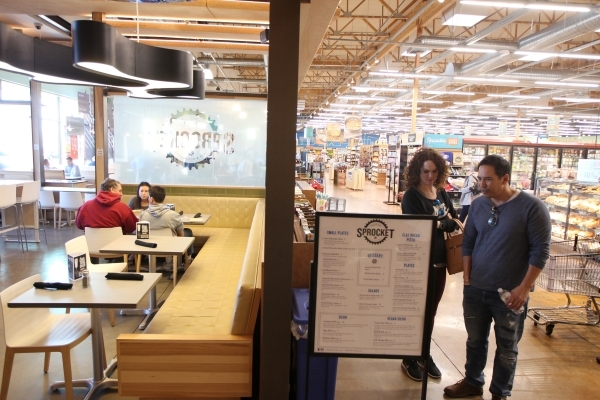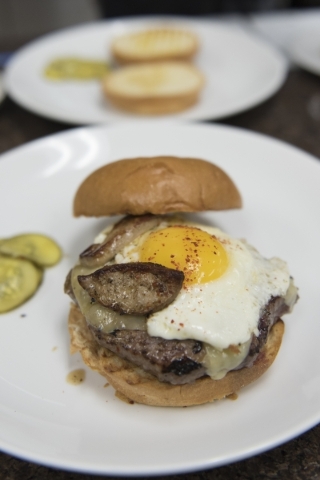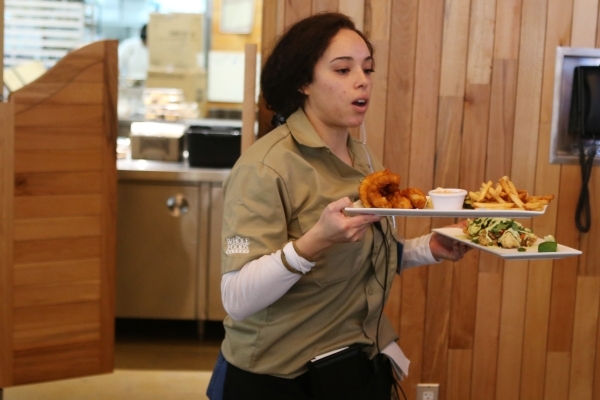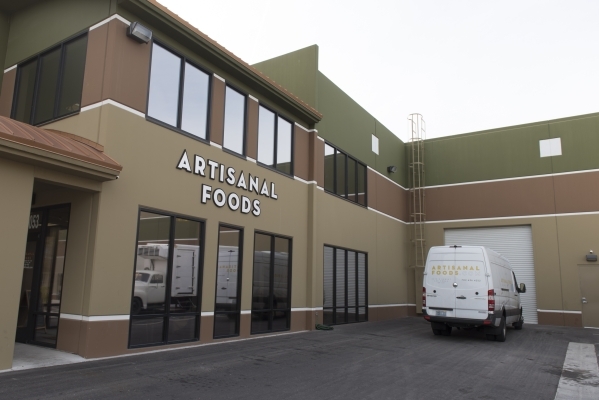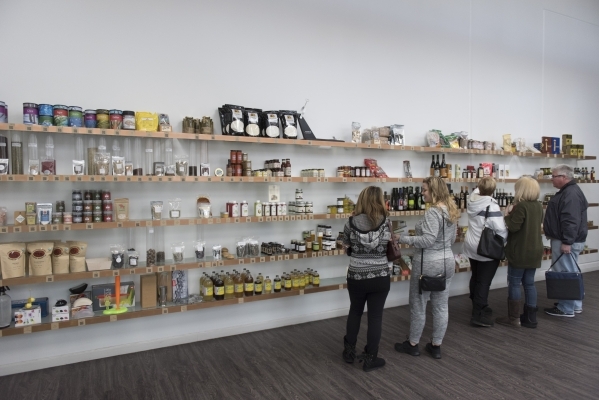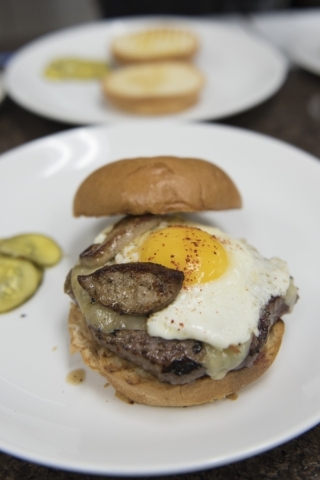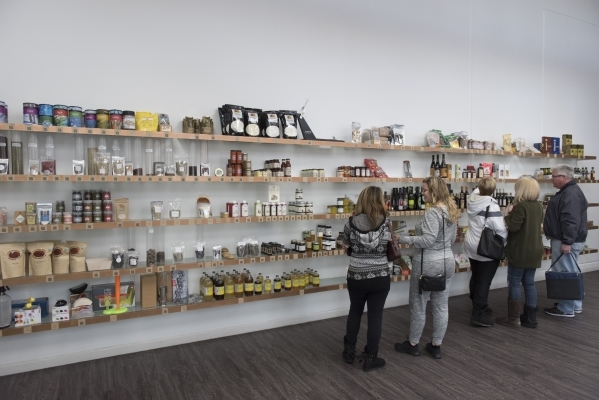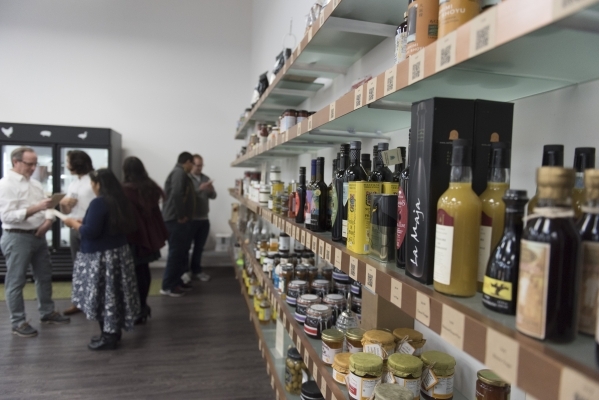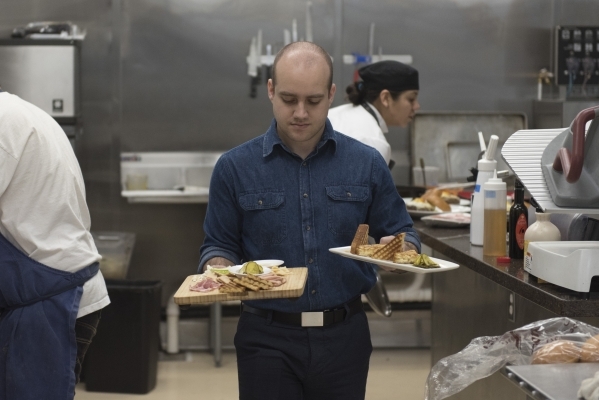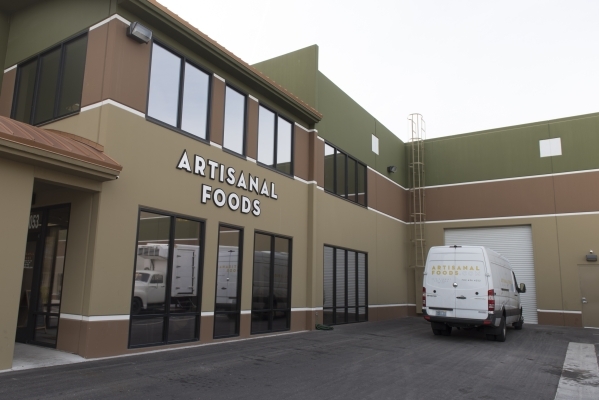 A major trend among Las Vegas restaurants during the past few years has been a shift away from fine dining and toward more casual restaurants. A large percentage of the newer restaurants have adopted the practice of counter service, in which customers order at the counter and the food either is brought to their table by a runner or picked up by a customer when a name or number is announced.
Running counter to the counter-service trend are two local restaurants, one very new, one that opened in September: Sprocket at the Whole Foods Market at 100 S. Green Valley Parkway in Henderson, which opened Jan. 4, and Artisanal Foods Cafe, at Artisanal Foods at 2053 E. Pama Lane, off Eastern Avenue near Sunset Road. Both are situated inside food markets, and both are full-service restaurants; Sprocket even serves 24 beers on tap and 15 wines by the glass. And both, representatives say, were created with the aim of showcasing the market's wares.
"It really was the intent to show the varied ingredients we have in our stores in a beautiful environment where a customer could come with their family, because the type of license we have allows families to consume food and alcohol together," said Erica Dubreuil, regional vice president for Whole Foods Market's Southern Pacific region.
Over the years, she said, the stores have offered prepared food in their deli areas and at salad and hot-food bars.
"It's a natural progression of that, with very seasonally adjusted menus," she said. "Some of the items on the menu are regional items, and the store does adjust for individual tastes. It's a nice feature for families to come in and enjoy a meal either before or after their shopping experience."
In Sprocket, dishes are prepared to order, and are in keeping with the company's standard for ingredients, which means they contain no artificial colors, flavors, preservatives or sweeteners, and no partially hydrogenated fats or oils.
Currently on the menu are such items as roasted winter squash and golden beets ($4); roasted cauliflower nachos ($7); a shaved kale and apple salad ($10); green chili-braised short ribs with green-chili creamy polenta, pickled onion and cotija cheese ($19); and the Pub Burger, with roasted-garlic aioli, bacon jam, pickled red onions and butter lettuce on a brioche bun, with french fries ($12); as well as a few regular and vegan sushi choices.
Dubreuil said Whole Foods has opened 15 to 20 restaurants in stores in the region and many of them have become destination restaurants in their own right, as opposed to just a handy place to stop in before or after shopping. Each has a unique name, either for a geographical feature or something chosen by store employees.
"It's one of the more fun parts of store development and design," she said. "A whole bunch of design flows from it."
Sprocket, Dubreuil said, refers to the biking community and athletic aspects of Henderson.
"There are some really good trails there," she said.
Another new feature at the Henderson store is a coffee bar, with a low-profile counter so customers can interact with store employees.
"It's about more than just the coffee," she said.
Dubreuil said a restaurant called the LV Bar is scheduled to open either late this week or next week at the Whole Foods Market in Town Square at 6689 Las Vegas Blvd. South. That one, she noted, will be almost double the size of Sprocket, because the store itself is larger than the Henderson one, and will have an elevated stage at one end for live music. A restaurant at the store at 8855 W. Charleston Blvd. is expected to open in the next year to year and a half, she said. The valley's smallest store, at 7250 W. Lake Mead Blvd., won't be getting one because of its size.
Artisanal Foods Cafe opened in September, after the Artisanal Foods market moved from Eastern Avenue sort of around the corner to Pama Lane in June.
"The cafe is part of the grand vision for the market," said Brett Ottolenghi, Artisanal Foods owner. "We're very much about educating people about ingredients."
People can be intimidated by unusual foods, he said, such as lionfish and foie gras, so those are among the ingredients featured in the cafe's dishes, conceived and executed by cafe chef Johnny Church.
"You can create simple dishes as well," Ottolenghi said, such as pancakes with seared foie gras ($14).
While Ottolenghi said his wares are used in most high-end restaurants on the Strip, he said chefs sometimes are slow to adopt something new.
"That's kind of how we're using the cafe now," he said. "If I can't get the Strip to do something, I can show it in the cafe."
Other dishes on the menu include charcuterie and cheese ($12); curry Kabocha squash soup ($6); lion fish ceviche with coconut, citrus and wasabi-leaf chips ($9); MontAmore grilled cheese on brioche with local honey ($6); and a 6-ounce Piedmontese burger with truffle egg, foie butter and Melkbus Gouda truffle cheese ($17, plus $4 for duck-fat fries).
The cafe is open from 11 a.m. to 2 p.m. Tuesdays through Saturdays. Ottolenghi said reservations are appreciated because the size of the clientele tends to cluster at opposite ends of the spectrum.
Anyone curious about an ingredient will likely find it in the market, either for sale or on display, such as the lionfish swimming merrily in a large tank. Lionfish are an invasive species that has decimated other marine populations, especially in the Atlantic Ocean. From North Carolina to Brazil, Ottolenghi said, they tend to grow at least twice as large as they are in their natural environment in the South Pacific and Indian Ocean. During a recent spear-fishing tournament in Cuba, he said, he caught three in about a half-hour.
"They're everywhere," he said. "The information is not getting to the public as fast as they grow."
For that reason, many active in the sustainability movement are encouraging their use as a food fish. A problem is that the biggest populations of them are 150 to 900 feet deep, which is too deep for divers. In the market Ottolenghi displays a one-tenth scale of a prototype lionfish trap he invented, which will soon be sent to Mexico for testing.
"You know everything's got a story in here," he said as he strolled through the market. "I just butchered these," pointing to some Piedmontese tomahawk steaks. In the cafe, he said, they use Piedmontese beef for carpaccio, because that's what the Italians who invented the dish would have used. The Piedmontese cattle, he said (his come from Nebraska), genetically produces a short muscle fiber.
"From Day One, they're more tender than any other beef would be," he said, which means they're as tender but far more lean than well-marbled steaks. "In an Italian steakhouse, you'd think it would make so much sense to have it. But they don't."
While food clearly is Ottolenghi's passion, food education is an important part of that. To that end, his website, www.artisanalfoods.com, has several educational videos; click on "videos" at the top of the page.
Ottolenghi said people have pitched TV shows to him, but negotiations fall apart when he mentions his desire for an educational component.
"I have to find a way," he said, "to make learning about food fun and entertaining."
Contact Heidi Knapp Rinella at Hrinella@reviewjournal.com. Find more of her stories at www.reviewjournal.com, and follow @HKRinella on Twitter.