Mayfair's menu is heavy on throwbacks, with some decadent twists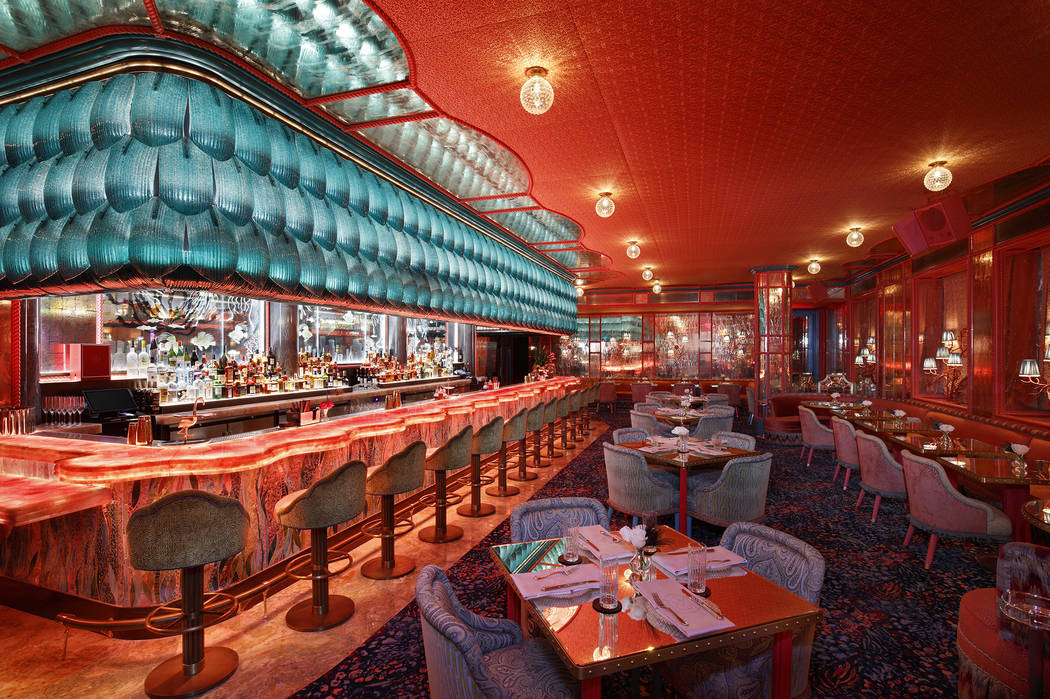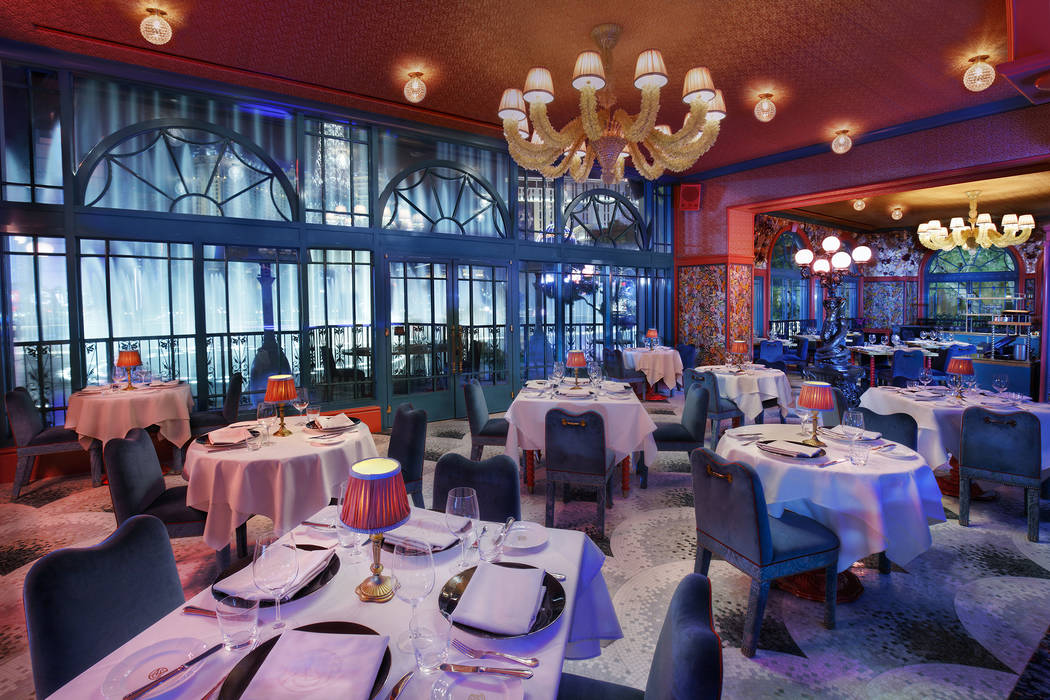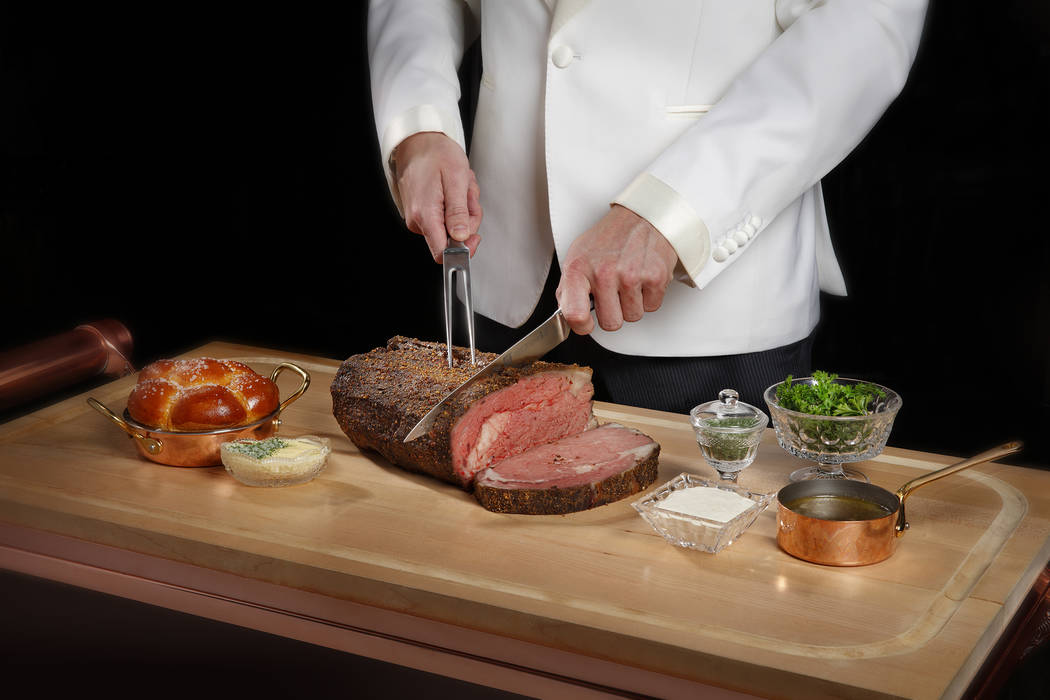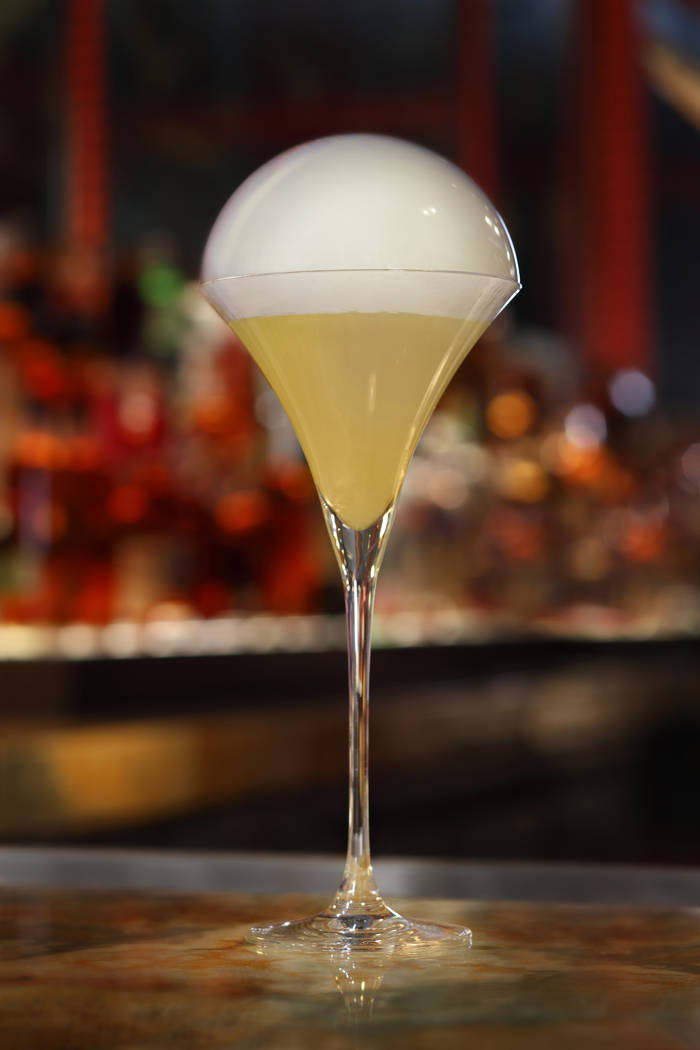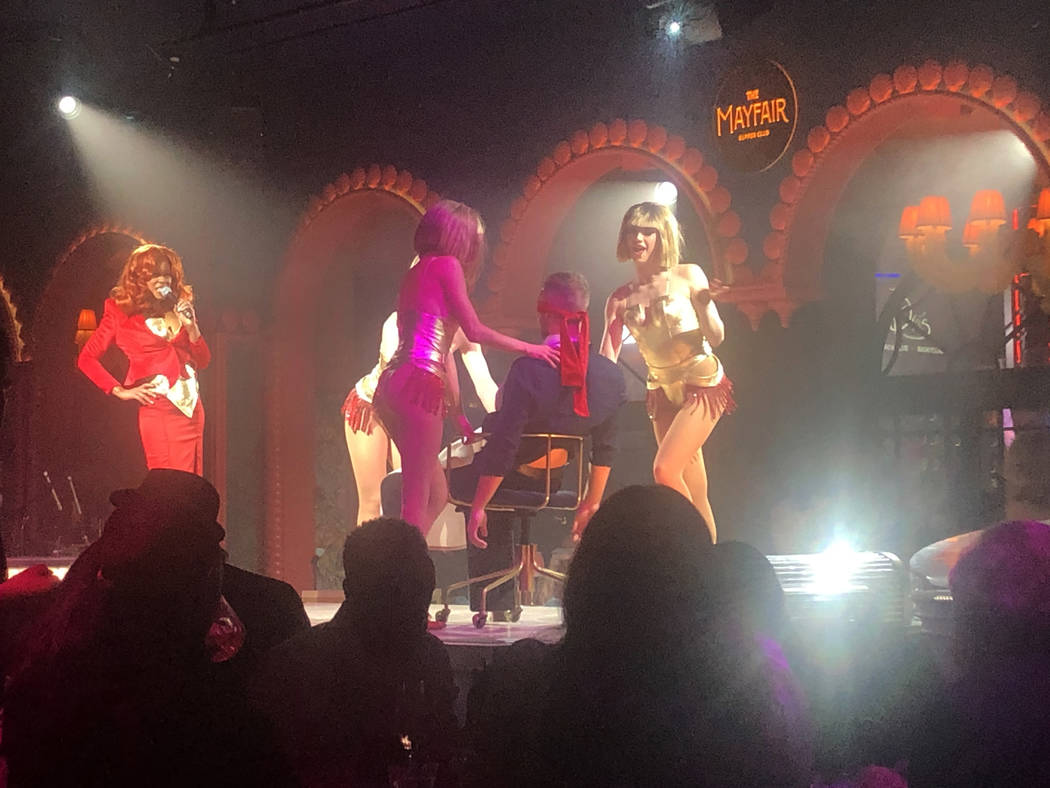 "I want to make the best food I can possibly make."
That shouldn't be a surprising statement from any chef, let alone the executive chef of Bellagio, while talking about the newest addition to the resort's vaunted restaurant lineup. Yet, amid all the hype surrounding the New Year's Eve opening of The Mayfair Supper Club, we've heard surprisingly little about the cuisine. What Wes Holton wants to make very clear, however, is that beyond the costumes and the crooning, the dancing and the décor, the scene and the spectacle, he and Mayfair executive chef Dai Matsuda have created a menu that's worthy of top billing.
"We want to be known to be a restaurant first, with some wonderful live entertainment right smack dab in the middle of the restaurant," he says.
To accomplish that, he's packed the oversized menu with classic throwback dishes, updated to provide some decadent modern wow factor. There's steak tartare made with sous vide egg yolk, accompanied by fried onion petals rather than bread. The oysters in the Rockefeller are fried before they're laid on a bed of spinach with bacon, and accented with a hint of chartreuse liqueur. Lamb chops are offered with minted pistachio crust and black olive caramel. And the beef Wellington is made with Mishima wagyu beef, foie gras and porcini mushrooms.
"We just basically took the idea of whatever dish we're talking about, took all the flavors, and kind of thought 'How can we make this more relevant? How can we put an interesting twist on it via presentation, or a cooking method, or something like that.' "
Holton is willing to stray from tradition in pursuit of a memorable dish. Nestled between the chilled shellfish section of the menu and the trio of salads (Caesar, wedge and tomato), you'll find a selection of crudos and sushi that contains one of the menu's most unusual offerings. It's also one of Holton's favorites.
"If you're coming in and you want just a couple of bites to pair with a cocktail and/or champagne, I really would like to focus on the wagyu and caviar handroll," he says of a taco-shaped roll of crisp nori packed with shaved beef from the prime rib cart and glazed with soy, a hearty dollop of caviar and a glimmering gold leaf. "I think it's just dynamite."
Holton is well aware, however, that no matter how great the food is, it may have to compete for guests' attention amid a show that unfolds around diners, progressing throughout the evening and becoming more interactive as the night goes on.
"You have a lot going on," he concedes. "You are on the 50-yard line of the Bellagio Fountains, so it's prime real estate. You have the fountain show going on, and then you have live entertainment."
The Mayfair team counters that challenge with food and beverage presentations as riveting as their surroundings. When guests order a signature lemon drop cocktail, it arrives with a delicate smoke-filled bubble perched atop the elegant flute-style glass that must be popped before the drink can be enjoyed. The prime rib and dover sole are both presented and finished tableside on custom carts. And the dessert menu is packed with visual effects, from the flaming cherries jubilee and baked Alaska, to a chocolate "cigar" that arrive in a glass cloche filled with hickory smoke.
In the end, however, Holton says the basics are what will keep the food at the forefront of a visit to The Mayfair.
"We're sourcing the best ingredients. We are taking those classics and breathing some new life inside of them, so the whole thing kind of makes sense together. But when you sit down and eat this food, you will definitely remember the quality and the flavors. So I don't think the food is going to get lost whatsoever."
Contact Al Mancini at amancini@reviewjournal.com. Follow @AlManciniVegas on Twitter and Instagram.