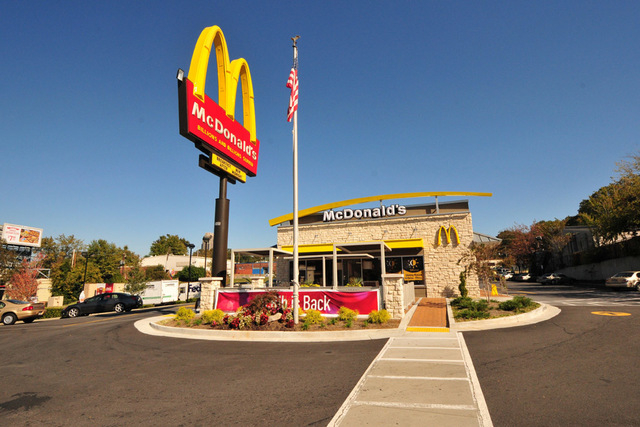 Soon, you might not have to rush to McDonald's before 10:30 a.m. to get your McMuffin fix.
The fast-food giant is taking early steps toward making breakfast available all day, according to NBC news.
All-day breakfast (already available at Jack in the Box) is going to be tested at San Diego-area McDonald's starting next month. "We're excited to serve our customers in this area some of McDonald's great-tasting breakfast sandwiches, hash browns and other favorites all day long," spokeswoman Terri Hickey wrote to CNBC.
McDonald's has in the past blamed grill space for their limited menu options. Analysts have said breakfast is the only remaining area with potential for growth in the industry, according to LA Times.
Last week, Taco Bell introduced the biscuit taco to its breakfast menu.
Contact Kristen DeSilva at 702-477-3895 or kdesilva@reviewjournal.com. Find her on Twitter: @kristendesilva
These are the worst things a fast-food restaurant has ever created