Metro Pizza manager to compete in Pizza World Championship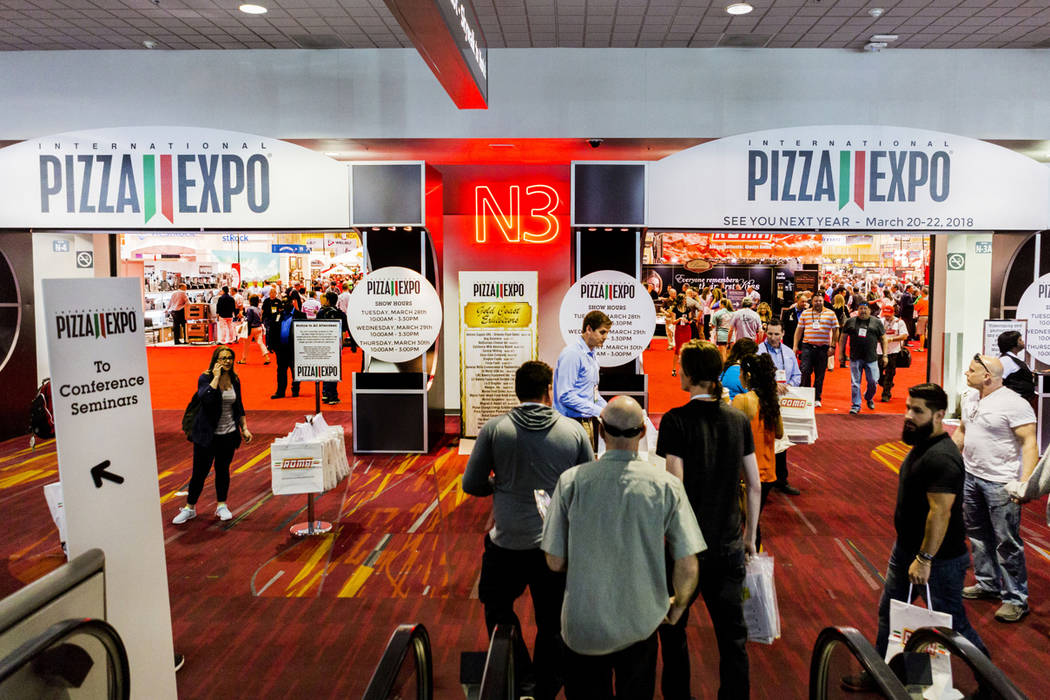 Metro Pizza manager and partner Chris Decker will compete in the Pizza World Championship in Parma, Italy, next week as part of a team headed by 12-time World Pizza Champion Tony Gemignani.
"Being recognized for pizza — something I put my whole life into — having someone like Tony recognize that means everything," Decker said. "I can't even put that into words."
Decker will compete in the pan and traditional categories. He hasn't had much time to prepare, since he was named to the team at the International Pizza Expo last week.
"Tony's there to help," he said. "He's really been helpful in helping me decide what to do."
"We try to recognize guys who are really dedicated to their craft," Gemignani said. "Chris does some amazing pizzas. I know this; a lot of people don't."
'Vegas Cakes' cast at Freed's
Freed's Bakery will celebrate season two of Food Network's "Vegas Cakes" with a meet-and-greet Monday at the bakery at 9815 S. Eastern Ave. From 3-5 p.m., cast members will sign autographs, pose for photos and chat with fans. Everyone who shows up will get a shortbread cookie. The season opener is set to air at 10 p.m. Monday.
Palms touts new steakhouse
The new Palms steakhouse, Scotch 80 Prime, will open in May in the former N9NE Steakhouse space. Former N9NE executive chef Barry Dakake will hold the same position, with former Alize chef Mark Purdy as executive sous chef. Menu highlights will include certified Japanese Kobe beef as well as what's being touted as one of the largest retail collections of Scotch in the country.
Looking beyond downtown
Carson Kitchen is looking to expand outside Las Vegas, according to co-founder Cory Harwell. After buying out his late partner Kerry Simon's family this year, Harwell has teamed with downtown entrepreneurs Tony Hsieh, Fred Mossler and Keith Glynn to take the concept nationwide. Simon's name and likeness will continue to be used at the original downtown location, and his brother Scott is still serving as that restaurant's executive chef.
Chef exits Las Vegas
Chef Brian Malarkey has ended his involvement with the Searsucker and Herringbone brands to concentrate on his other San Diego restaurants.
Sightings
Recording artists Drake and French Montana with friends at Beauty & Essex at The Cosmopolitan of Las Vegas. Christy Carlson Romano of "Even Stevens" and "Kim Possible" and her husband at MB Steak at the Hard Rock Hotel.
Correction: A previous version of this story incorrectly described the Freed's Bakery meet-and-greet event.
Have an item for Kitchen Confidante? Email hrinella@reviewjournal.com or amancini@reviewjournal.com.